1 year impact report
"BRAC helped me with free education, giving me free exercise books, pencils, sharpeners, rubbers and rulers. I am happy that BRAC has educated us for free and am happy when I'm in class with friends."
Impact for girls & women
This is the number of women trained through our program and the number of female students attending BRAC primary schools (about 60% of all students).
Estimated girls & women affected
5,840
Broader impact
This is the total number of girls, boys, women and men whose lives are changed by BRAC schools -- either as students, teachers, community members, or employed staff.
Estimated community members affected
9,281
Teaching teachers: empowering girls
One year ago, you recognized the importance of empowering teachers and educating girls in South Sudan. Today, we are excited to share our successes, challenges, and an update on where we're headed.
With your help, we have provided basic teacher training to 247 local women in South Sudan. The women received 12 days of basic group training, in addition to three days of local orientation. After realizing many of the applicants lacked the English proficiency necessary to teach, we began working closely with the British Council to provide teacher training courses to foster English teaching proficiency.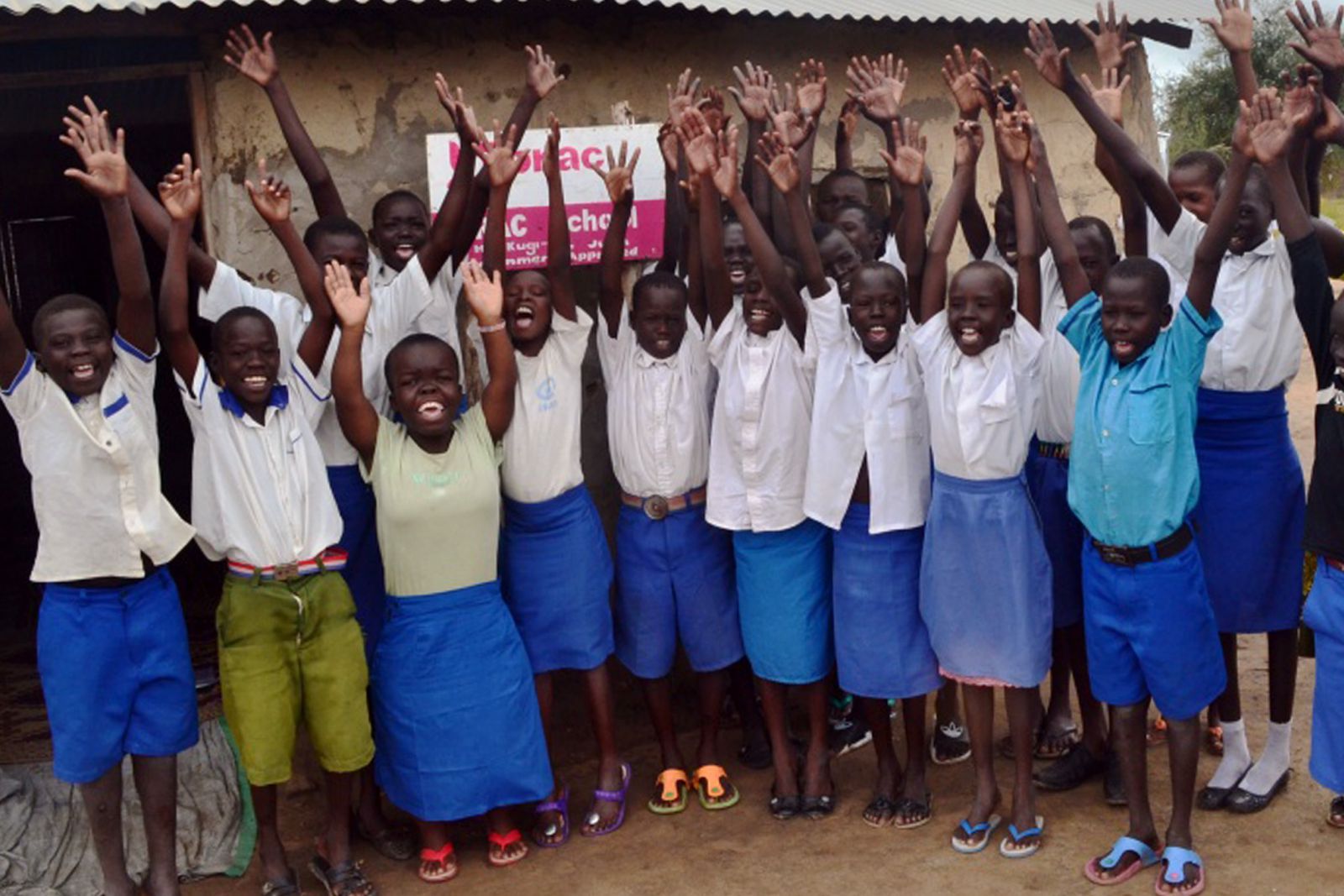 Teachers are also doubling as community organizers, acting as change agents in their communities to promote educational opportunities for girls and raise awareness among families about the importance of education. As a result, there has been substantial community mobilization, with local and religious leaders as well as parents supporting the establishment of schools. In addition, each school has a Management Committee with seven members, four of them parents who further promote girl-advocacy in their communities.
Attendance at schools has exceeded expectations. We aimed for a 75 percent attendance rate, but reached 87 percent. Educational attainment levels have also exceeded our expections. 84 percent of students have successfully completing Grade 1, compared to a target of 70%.
Get personal
Marta Steven, age 11: "My father died when I was young. My three sisters are married and my brother works repairing refrigerators to help buy food. I joined the BRAC school because my brother could not pay my school fees. In class, I like English and in the future, I would like to become a pilot. BRAC helped me with free education, giving me free exercise books, pencils, sharpeners, rubbers and rulers. I am happy that BRAC has educated us for free and am happy when I'm in class with friends."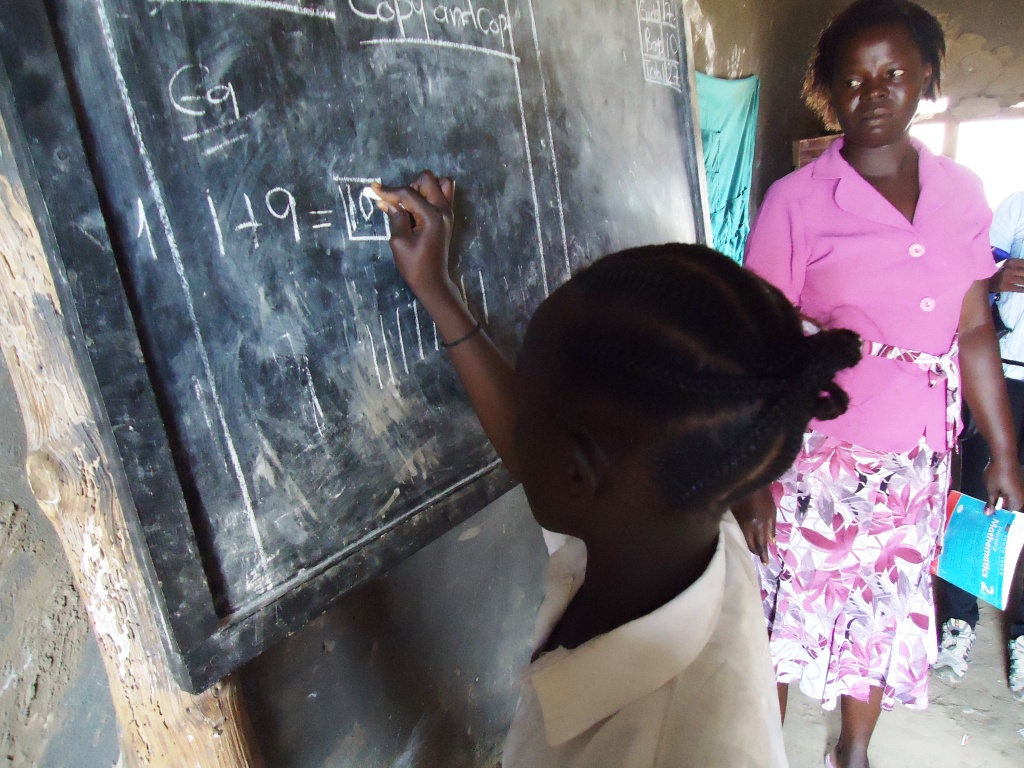 Risks and challenges
Security issues in mid-December were a huge challenge as clashes between soldiers in South Sudan's capital, Juba, triggered a conflict that has engulfed much of the Jonglei State where many BRAC schools are located. Access to schools was disrupted and a total of 43 schools were closed in Bor. Schools have been slowly opening again and UN peacekeepers entered the region. Additionally, BRAC South Sudan staff found it difficult to find women with the minimum qualifications necessary to become teachers. We continue to communicate to teachers and staff about the importance of their contribution as local teachers from their own communities in hopes of widening awareness and the applicant pool.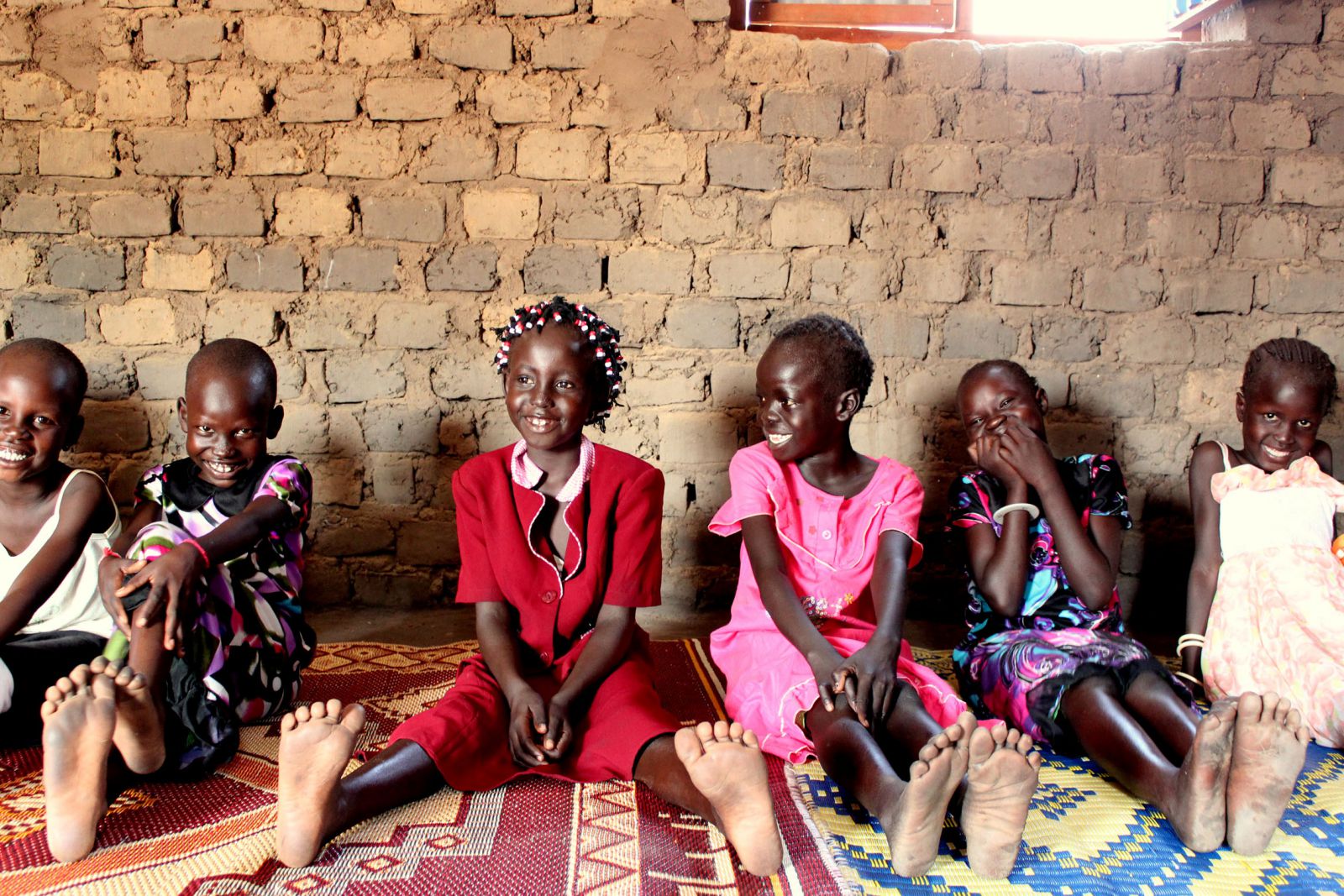 What we've learned
When we received only a few qualified applicants, we enhanced the teacher training curriculum with two additional refresher courses each month. In addition, we contacted the British Council to provide English literacy materials as English was a challenge for many of the local women. These refresher courses offer additional curriculum and training, allowing teachers to build skills that complement their work in the classroom. We have also learned that working in violent, compromised areas of the world poses a challenge, not only for women affected, but also for staff. We hope to return to the Juba area as soon as it returns to normalcy.
Next steps
Schools supported by you will continue running in their current capacity until the 9,000 children attending have graduated (a full course is four years). In Bula, BRAC South Sudan hopes to reopen schools once the situation normalizes. Teachers will receive on-going support but school supplies are still needed.
BRAC plans to launch a new Catapult campaign in the coming months to support these students, so stay posted!
Budget
We did not have any major variations for our budget projections. The project was slightly over budget, but this funding shortfall was covered by BRAC USA and other stakeholders.
| | | |
| --- | --- | --- |
| Line Items | Projected budget | Amount spent so far |
| Teacher Basic Training (15 days; $8.23 per day per teacher) = $16,486 3 days orientation before opening school= $8,227 | $20,791 | $24,694 |
Further reading
90 Day Report
posted Nov 1, 2013 by Rati Bishnoi
Progress
In South Sudan, where 92% of women cannot read or write, BRAC is making considerable strides in improving access to education. Experience has taught BRAC that trained local female teachers are the key to providing quality, low-cost education to children from poor backgrounds. As of September 2013, BRAC South Sudan has selected and given basic training to 297 female teachers, thanks in part to funding raised via Catapult. Recruiting from local communities has resulted in low dropout rates and ensured that schools are open and operated regularly. A total of 300 schools have been established with enrollment of 9,000 children aged 8 to 11, of whom 62% are girls. These children come from the poorest families and have either never attended school or dropped out. Among these, 85 students have a physical disability, which has posed a significant obstacle to ever going to formal schools.
Risks and challenges
In areas such as Bor, in centrally located Jonglei state, the education program was first of its kind. Initially the project experienced delays in implementation due to logistical challenges including delays in procurement of materials and school construction. In addition, serious security threats posed by rebel leader, David YauYau, had caused people to flee their villages, delaying program initiation and implementation. However, activities were resumed after security issues subsided. Teachers have also expressed a need for English enhancement courses, which is now being addressed in trainings.
Get personal
"The simple brick building offered a cool reprieve from midday temperatures approaching 120F (50 C). Inside, amid laughter and song, I was drawn to a boy's face outside window of this BRAC primary school in Rumbek, South Sudan, clutching the screen to peer inside." Please read BRAC's "A difficult headcount in South Sudan" for more. (http://blog.brac.net/2013/03/a-difficult-headcount-in-south-sudan/)
Next steps
BRAC organized a two-day workshop with managers and implementers from program areas to ensure quality of all school activities. The training was useful in proving information and knowledge of student's English language skills, which is lacking. In order to build students' English language capacity, BRAC will introduce Multi-Strategy Language Teaching Method for small classroom size and include activities such as creative writing, storytelling and word associations for vocabulary.
Further reading
Children show a real thirst for learning in South Sudan, yet BRAC often has to make very difficult decisions giving preference to the most vulnerable and isolated children with disabilities, heartbreakingly turning some children away from enrollment. In "A difficult headcount in South Sudan" (http://blog.brac.net/2013/03/a-difficult-headcount-in-south-sudan/)
Help teachers in South Sudan provide a second chance to children left behind by the education system.
Why we care: In South Sudan, 92% of women cannot read or write, and only 6% of girls who enroll complete primary education, while just 12% of teachers are women.
How we're solving this: Helping train 150 new women teachers to support South Sudanese children build skills to transition to the formal education system.
Enduring two decades of civil war before being declared a new country on July 9, 2010, South Sudan has one of the lowest primary school enrollments and highest dropout rates in the world. Families have been displaced and forced to deprioritize education. For girls and women, in particular, this has meant missing the opportunity to learn how to read, write and pursue and education.
Through this project, BRAC seeks to provide initial training for 150 new teachers to join its non-formal education program, which aims to prepare students—60 percent of whom are girls—for admission to South Sudan's formal government school system at the grade 5 level. The funding from this project will help BRAC open 150 new "second-chance" schools in addition to the 175 currently in operation.
Combining little-to-no homework and flexible school times, BRAC's schools focus on maintaining a high rate of graduation for students that have been neglected or left behind by the government school system. As with all students in BRAC schools, our curriculum is customized to the local context while also teaching children to think for themselves rather than just perform rote memorization. This kind of preparation empowers students to be better classmates, better prepared to enter the workforce and to be better citizens. BRAC South Sudan has already achieved an 86 percent success rate in mainstreaming BRAC school graduates to government schools.
In addition, BRAC also promotes gender equality in the workforce and the community by training local women as teachers. These teachers serve as an inspiration for younger girls and foster school attendance because parents perceive BRAC's community schools as safe and secure places for their children. After an initial 15-day training, teachers receive one- or two-day monthly refresher trainings based on their grade level.
Utilizing the same approach, we have successfully transitioned more than 9 million children to formal government schools in Bangladesh. With your help, we hope to do the same across South Sudan.