AIL transforms women into leaders!
posted Jan 8, 2014 by Isabel Garcia
Progress
This is the final update, there is no one-year progress report.
The Afghan Institute of Learning held the first of 21 of its leadership workshops in Pakistan in late September. This ten-day workshop saw the participation of 40 female teachers and students from the refugee camps.
Risks and challenges
Thus far, we have encountered no problems. AIL has many requests for leadership workshops as they are highly respected and AIL was the first organization to offer leadership workshops.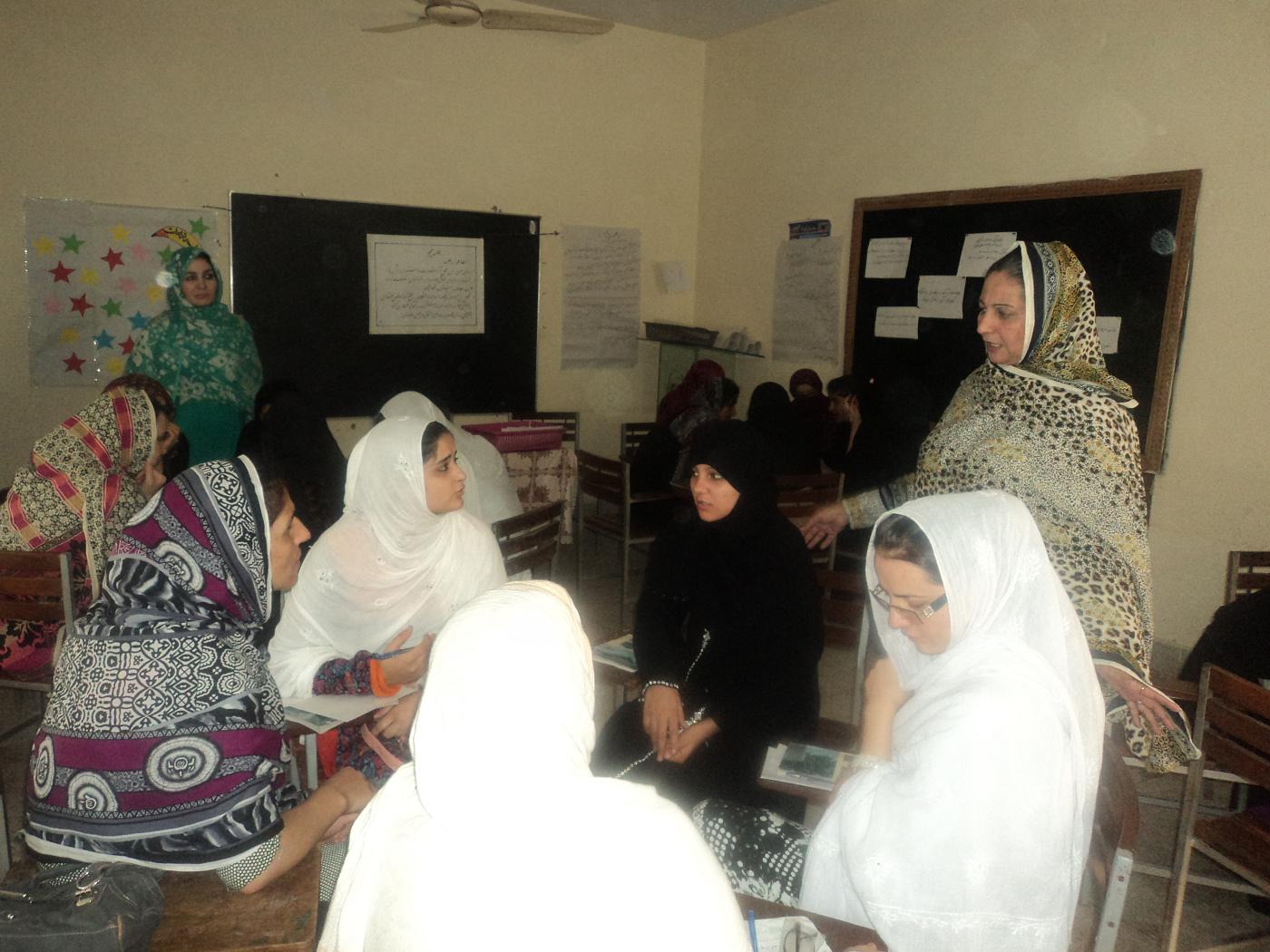 Up Close
Participants said that the workshop was very useful and applicable to their daily lives. AIL staff said that, in the opening days of the workshop, women were shy and did not open up to share stories or ideas; but as the workshop went on, the women learned to be confident and everyone became very active and spirited. Women gained the courage to share their stories and ideas with a large group of their peers.
Next steps
This workshop was one of many that we have planned to hold. We have five more leadership workshops planned for the remainder of 2013, three of which will be held in Pakistan. Going into 2014, AIL will hold fifteen more of these leadership workshops. Thirteen will be held in Afghanistan and two more will be held in Pakistan.
Further reading
Christian Science Monitor: "In an Afghan refugee camp, she looked to universal principles of law"
Fund workshops that support Afghan women in realizing their power and becoming leaders.
Why we care: Afghan women often lack the opportunities to have their voices heard in their families and communities
How we're solving this: Leadership workshops that help women increase participation in decision-making activities
"This workshop really changed my mind and my vision….. as a woman, I now know I can be an active and useful person for my community and country. This is my commitment-- that I will be a strong leader in the near future."
The Afghan Institute of Learning, an Afghan women's non-governmental organization, has been empowering Afghan women to be leaders since 1999.
To date, Afghan Institute of Learning has held leadership workshops for over 5,000 Afghans. Using participatory methodologies, Afghan Institute of Learning's workshops encourage Afghan women to realize the power they have to become leaders within their family, workplace and community.
Across a seven-day period, the workshop covers topics including defining leadership, an overview of basic human rights and democratic principles, respecting different ideas, empowering others, working together for a common movement and more.
Attended by people from various segments of society (civil service workers, teachers, students, housewives, etc), post-workshop stories from participants indicate that 99% take on some leadership role that they would not have taken prior to participating in the leadership workshop. AIL has a waiting list for these workshops. All we need is funding. AIL is requesting funding for one leadership workshop for 35 women.