1 year impact report
Over the past year, we've been supporting mothers and their sick children with food, medicine, and important supplies.
Impact for girls & women
This is the number of girls and women from the families that Saúde Criança supports.
Estimated girls & women affected
921
Broader impact
This is the number of families we support and the community members they affect.
Estimated community members affected
414,550
Improving the lives of children in Brazil
Over the past year, Saúde Criança has been supporting families with medicine, food, milk, and medical equipment, such as nebulizers and wheelchairs. They are all essential for families to transform their lives and improve the well-being of children who live bellow the poverty line. Through this work, we're fostering the economic and social self-sustainability of families.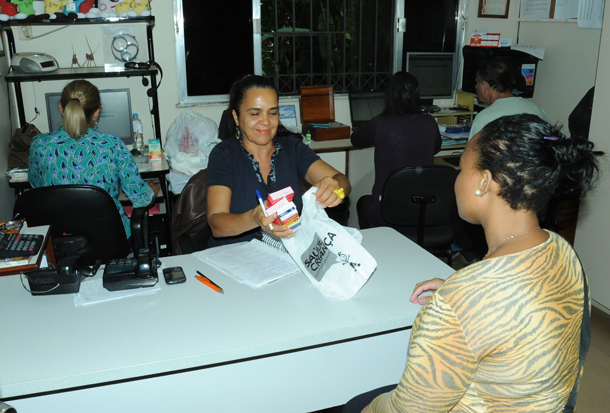 Get personal
"I want to thank Saúde Criança, now that I'm being released from the project. Besides all that I got from the project such as medicine, milk, food etc. I became a professional, a citizen, and improved my self esteem. With the professional course on beauty skills development, now I can support my family. In the future I want to be a volunteer with Saúde Criança and help others woman with sick children like me." –Vania, a mother who we supportedp>
Risks and challenges
Saúde Criança has not experienced any problems that were not anticipated.
What we've learned
We'll continue to support sick children and their moms with family action plans that promote the social inclusion. That project has proven to be very effective over Saúde Criança's 22 years. During these years, our technical team has made adjustments to improve and keep the quality of our programs with great results.
Next steps
The project will continue to help 250 families each month.
Budget
| | | |
| --- | --- | --- |
| Line Items | Projected budget | Amount spent so far |
| Medicine, fortified milk, food, and medical supplies | $15,000 | $15,000 |
90 Day Report
Thank you for all the support
posted Oct 25, 2013 by Alyssa Tartaglione
Progress
Since Saúde Criança was fully funded, we are able to help 341 sick children donating food, milk and medicine. With that, we improved their health condition and changed the life of those families, mothers with sick children, most of them the head of the family and often a single parent with 3 or 4 kids.
Risks and challenges
Saúde Criança has not experienced any problems that were not predicted.
Get personal
"I want to thanks Saúde Criança and say how much the institution is important for me and my family because was trough them that I had help on my son treatment. He has epilepsy and mental retardation and has to take very expensive medicines. When I arrived, I didn't have any perspective in life. Today, I'm the most happy woman, because my son's health is under control. I don't have words to thanks what Saúde Criança did for me and my family. Thanks!!!" -Sandra
"I was on the public hospital, with my son Alexandre for more or less two and a half years. He had pneumonia and tuberculosis. Because of that I lost my job, at that moment Saúde Criança appeared on our life, giving medicine, food basket among others benefits. Before Saúde Criança on my life, I was depressed. Now with them I can see the problems with another perspective. I had the blessings of doing professional courses and got as a donation working tools so I could begin to work and support my family." -Cirlene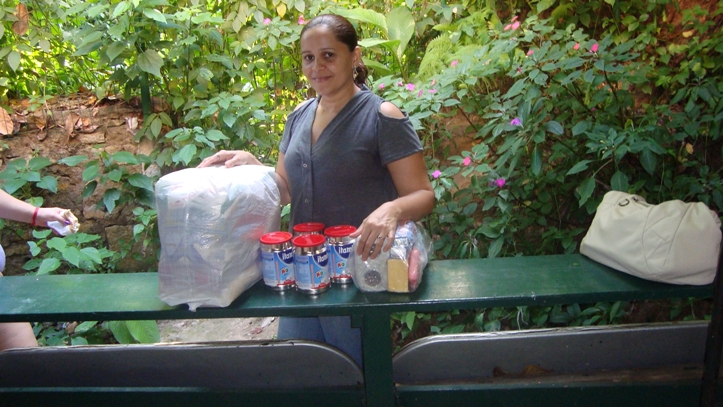 Next steps
To complete the project, we will continue to support the sick children and their moms with the family action plan to achieve good health and good conditions at home.
Budget
| | | |
| --- | --- | --- |
| Line Items | Original budget | Amount spent so far |
| medicine, fortified milk, food basket | U$15,000 | U$7.560 |
Additional resources
Read our blog on the Huffington Post about testimony from a mother supported by Saúde Criança /Brazil Child Health in 2011.
Help impoverished children with medical conditions stay healthy at home.
Why we care: Poor, sick children are at a higher risk to end up back in the hospital, because when they are released, they return to an impoverished home.
How we're solving this: This project will pay for medicine, milk, and food for 620 children with medical conditions and their mothers for a month.
Associação Saúde Criança (ASC) has developed The Family Action Plan (FAP) a multidimensional action plan that addresses all the components necessary to achieve sustainable good health for an entire family, normally a single-parent household with a woman and 3 or 4 kids. The children that this project helps have a variety of illnesses such as leukemia, cancer and stomach diseases.
FAP is a two-year blueprint that helps these families improve in five major areas: health, housing, income generation, education*, and citizenship. By lifting women and their children out of poverty, ASC's method represents true recovery for those who suffer.

ASC will work with 250 families and provide food, milk, medicine, equipment (nebulizers, wheelchairs, etc.) and technical support from professionals such as nutritionists and psychologists to ensure the children's chronic or acute illnesses are well managed.
*More information regarding the education component can be found here.