90 Day Report
Bringing change to Haiti
April 7, 2014
Progress
This is the final update, there is no one-year progress report.
90 Day Report
Bringing change to Haiti
Progress
This is the final update, there is no one-year progress report.
We are teaching English to as many people as we can accommodate in our classroom. Having even the smallest knowledge of English can help our students find jobs. There is a T-shirt factory near our site and some of our students have gotten jobs due to the fact that they learned rudimentary English. We don't just teach English. We take the opportunity to have guest speakers who impart other knowledge, i.e. birth control, ownership of one's body.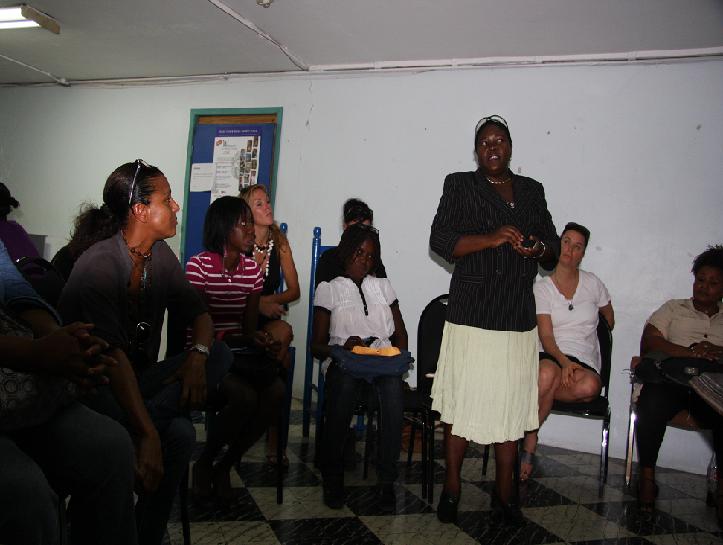 Risks and challenges
Theft and security is a huge challenge. We are in an international "red zone". This means we are in the middle of gangs and violence. We have had a generator stolen and keeping the school supplies safely locked up is a constant struggle. We also have a waiting list which is difficult on our teachers because they want to help as many people as possible.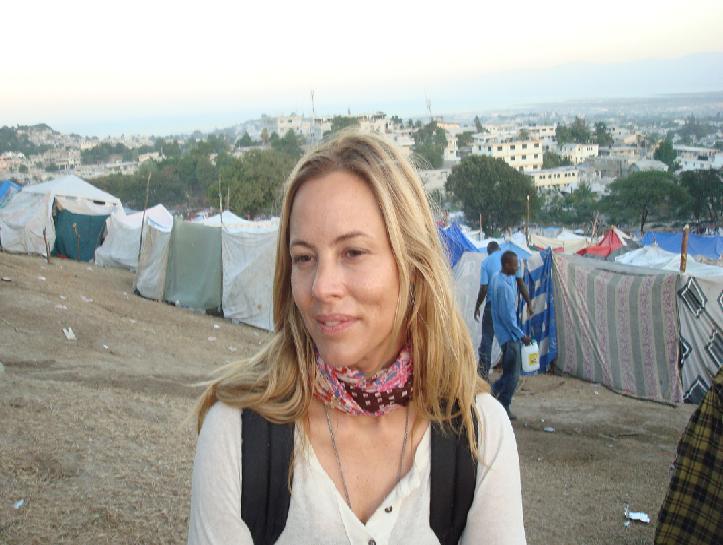 Get personal
"The knowledge and life lessons that these ladies learned will stay with them forever. But most importantly, they will go out into their community and serve as teachers/ leaders, passing on their knowledge and wisdom to the other women. They learned that as women, they are 'more than just a vagina.' Haitian society teaches women to use their bodies to get what they need. I teach women to use their minds!" -- Dr. Shelly
Next steps
We are plan on continuing to serve the people of Cite Soliel for as long as possible.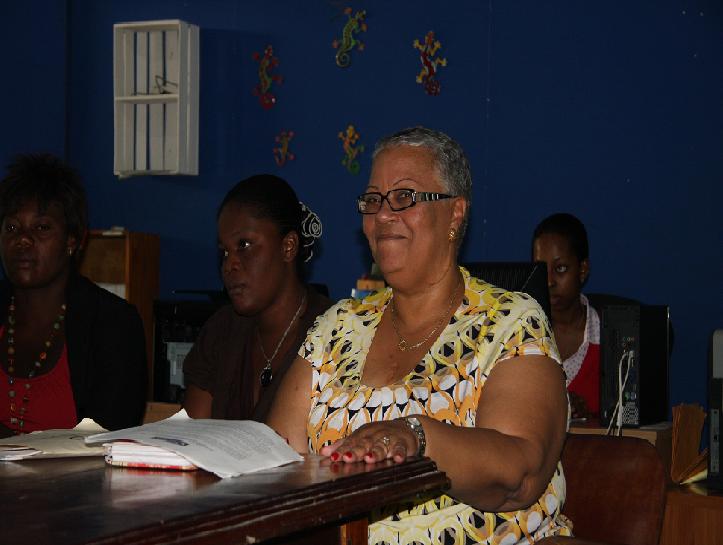 Budget
We have spent approximately half of the money from Catapult on teacher salaries and school supplies. We have also rented a building, instead of having classes under a tarp. We expect to keep going for another 3 months with this budget. All people involved, other than staff are on a pro-bono basis. Every dime goes to Haiti.
Line Items
Original budget
Amount spent so far

Teacher Ass't

Teacher

Admin and Oversight (Rent)

School Supplies

Total

$9,000

$4,800

$3,000

$3,000

$19,800

$4,500

$2,400

$2,500

$1,500

$10,900
Further reading
Follow Maria Bello on her twitter feed. Also go to www.weadvance.org
Bring gender issues into the classroom to change cultural attitudes while providing an excellent English education.
Why we care: Women in Haiti face widespread gender-based violence and sexual exploitation.
How we're solving this: We created and implemented the only Adult English Program, which provides a quality education that assists graduates in seeking employment while changing cultural attitudes towards gender issues.
"If we can change the worst of Haiti we can change all of Haiti." Barbara Guillaume
We believe that incorporating gender issues into adult education classroom settings is one of the best ways to combat gender-based violence, and that including both men and women in the conversation is critical. As a result, we have created and are implementing the only Adult English Program in the poorest slums in the western hemisphere - Wharf Jeremy and Cite Soleil in Haiti. Security issues in these slums deter the work of most international NGOs. We aim to change that.
We Advance incorporates ideas of human rights, hygiene and gender-based violence within our curriculum to open up discussion between men and women. Our model is proving that access to education and information changes cultural attitudes. There are currently 800 people on our waiting list for these classes and we are looking to expand these projects.
Using a "train the trainer" technique, the English classes focus on topics such as civics, sexually transmitted diseases, and gender issues in order to provide a non-traditional, comprehensive program. We have one expatriate teacher and two full time Haitian teachers. The classes meet three times a day, three days a week.
Of the first 48 graduates in September, over half have had job interviews and 8 have gotten their first jobs, ever. The money donated will help fund a class for six months.