1 year impact report
"It is very satisfying to see how the quality of life of families is being so positively impacted thanks to the power of decision"
Impact for girls & women
This is the number of women who participated in the family planning components of our trainings on nutrition, agriculture, and hygiene.
Estimated girls & women affected
545
Broader impact
This number is difficult to quantify, but we hope women who received the trainings will share the information with their family and community.
Estimated community members affected
545+
Increasing family choices for Mayan women
This project promotes family planning in rural Mayan villages in Guatemala and was led by three Mayan women on our staff. This training is part of our nutrition program because chronic malnutrition is a serious problem that affects Mayan communities -having no power over the number of children a family has makes it worse. Our trainings on nutrition, agriculture, and hygiene all include family planning components.
We started in August and by the project's end, we had trained 545 women in six communities! We used a participatory training process to cover the basic concepts of family planning, how families can benefit, the right to choose the number of children you want to have, and types of family planning. We worked with small groups of 10-15 women and local health promoters, who now lead the work as our project is complete. Interested women received private consultations and access to various methods or further instruction on natural methods. In these six communities, 84 women use either natural or modern family planning methods. We accomplished the following activities:
Estalished a baseline to identify family planning needs.
Organized of women's groups.
Trained women on the basic concepts of family planning.
Trained men on the rights of women in regards to family planning, and the health benefits of having fewer children.
Delivered family planning methods, provided follow up.
Trained local health promotors.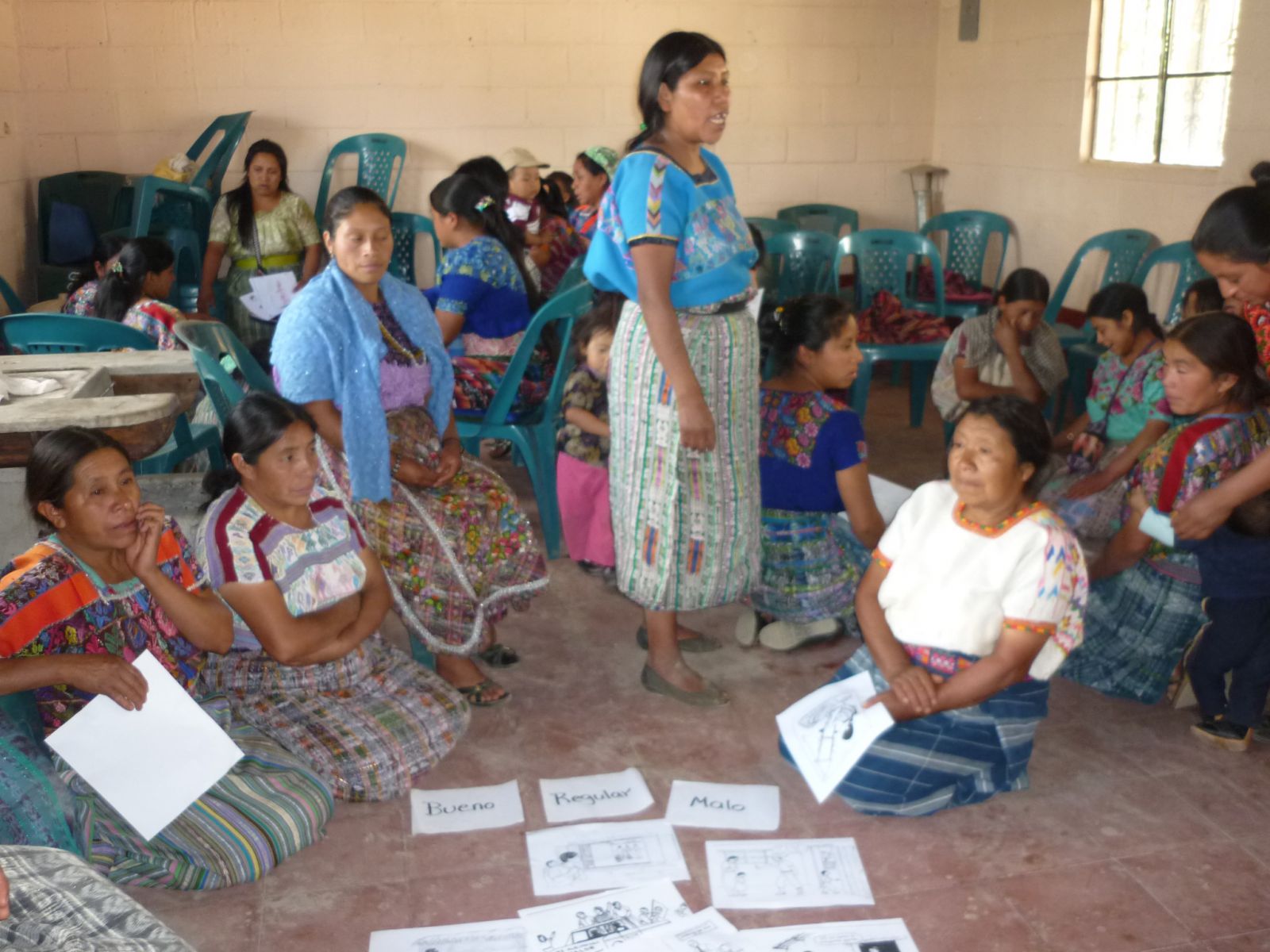 Get personal
Staff member: "It is very satisfying to see how the quality of life of families is being so positively impacted thanks to the power of decision. The younger women using family planning now have only one child or none at all, whereas at that age they used to have at least two. A 20 year woman interviewed for the evaluation has one daughter and said that she doesn't want to have a second child for a few years; her spouse agrees. This is a huge advance in the quality of life for her and her family."
Risks and challenges
Family planning is a taboo topic so it is important to create a climate of trust in order to address this topic. Culturally, men in these communities tend to want larger families. We work with them to address family planning options and to educate them on the harms that can come to women from having too many children, including the limited amount of resources available to large families in severe poverty. Based on the results obtained from our June evaluation, we think that there are more families using family planning methods than reported. We encountered a significant reduction in the number of pregnancies indicating methods of birth control are being used at a higher rate than reported.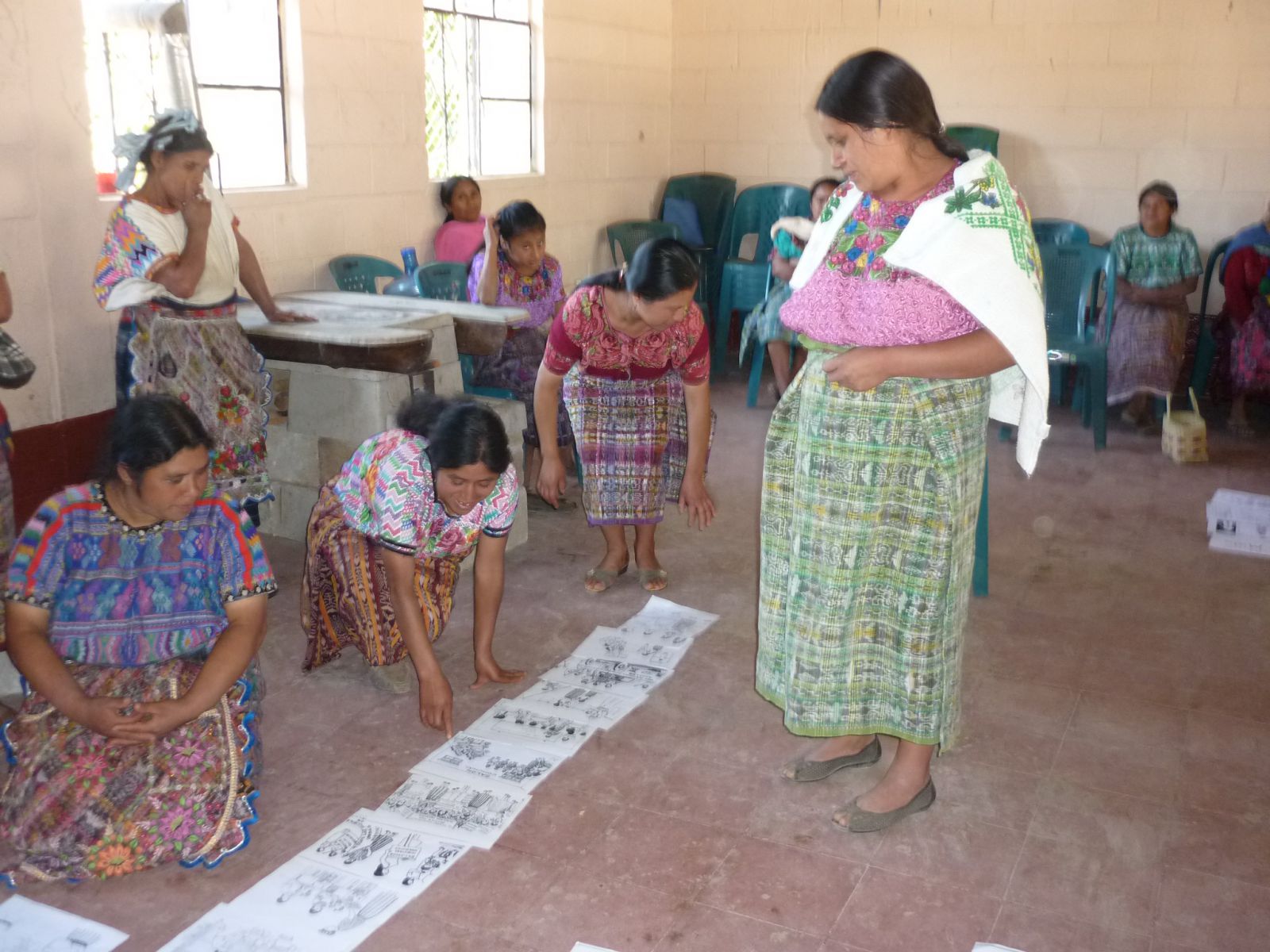 What we've learned
Family planning is a sensitive topic in Mayan communities, and for that reason, we integrate the concept into all of our training that both men and women receive. We then provide private consultation to those who are interested in obtaining family planning methods. In this way, confidentiality is protected, and we reach every member of the community.
Next steps
Now that the project is complete, the local promoters will lead the process in the communities. Behrhorst Partners for Development will help these promoters during the year until they feel empowered and confident enough to work on their own. Beyond that time, we will address any concerns they may have.
Budget
Line Items

Projected budget

Amount spent so far

Contraceptive Methods

Salaries for Educators

Training Materials

Supervision and Transportation

$3,000.00

$3,000.00

$1,200.00

$1,800.00

$3,000.00

$3,000.00

$1,200.00

$1,800.00
90 Day Report
Increasing family choices for Mayan women
posted Oct 21, 2013 by Isabel Garcia
Progress
Family planning is a difficult theme to address among Mayan women in the communities where we work. To facilate the process and address the issue, Behrhorst incorporates family planning counseling as an integral part of our nutrition program.
When the women meet for our workshops on nutrition, agriculture, and hygiene, we also cover family planning. Chronic malnutrition severely affects the rural Mayan population in Guatemala and when families are unable to control the number of children they have, this problem is further aggravated.
For this reason, we are working on family planning with women in five communities in Santa Apolonia and Patzún, Chimaltenango, Guatemala. We have trained 320 women in three communities since August where there have been no family planning trainings before.
We teach basic concepts:
what family planning consists of,
how families benefit,
the right to choose the number of children you want to have, and
the types of family planning methods that exist.
We use the SARAR methodology, a participative approach wherein women themselves identify their problems and their solutions. In these three communities, we are still in the training stage, and we work with small groups of 10 to 15 women at a time. Next, these trained women will begin private consultation dealing with their concerns regarding family planning. In the other 2 communities, we already completed training and private counseling.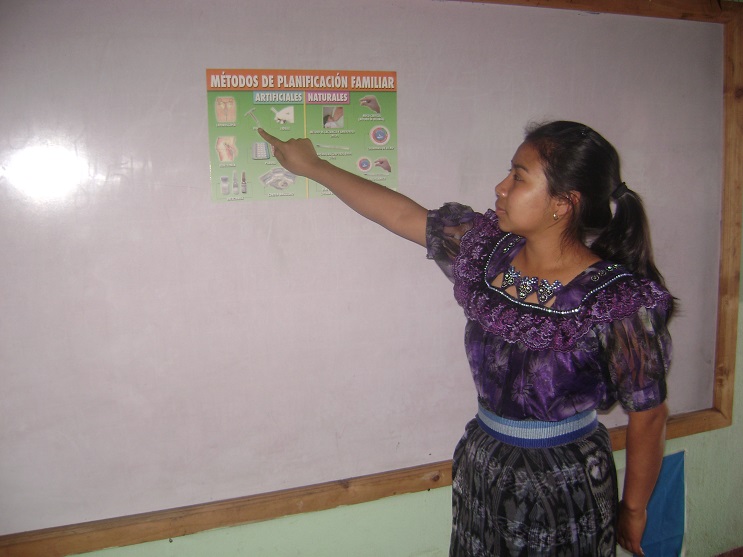 We are in the delivery phase, and 85 women are using modern methods or are following the natural methods that we have explained.
Risks and challenges
Family planning discussion is taboo in rural Guatemalan communities, so it is important to create a climate of trust in order to be able to talk about this and for the women to be able to express their concerns and their needs regarding family planning.
Culturally, the men in the communities tend to not want to reduce the number of children they have. It is therefore necessary to train them on the family planning options that exist, on the harm that having an excessive number of children can have in their wives, and on the burden that a lot of children can place on limited resources when living under conditions of extreme poverty.
Get personal
A Behrhorst Partners for Development staff states: It is striking to see how a totally taboo subject can become something so important for the families in these communities. After a short period of work, we have observed the number of pregnant women in these communities. Even many families who are not receiving family planning methods from Behrhorst are implementing natural methods or are acquiring birth control from the health center.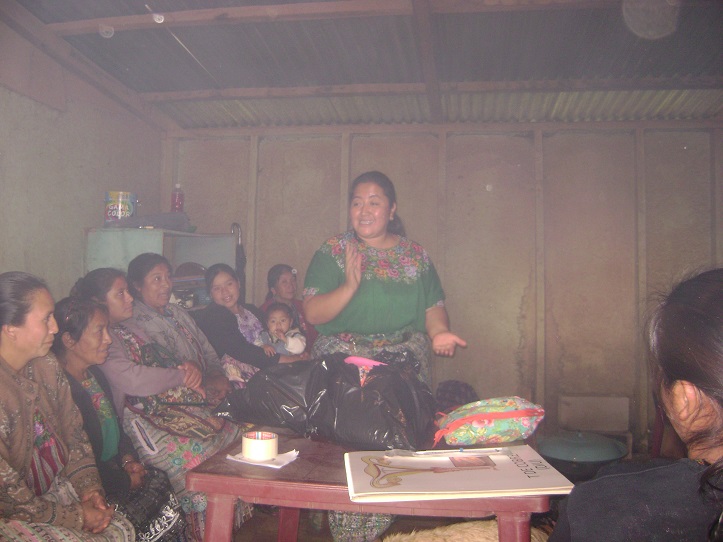 Next steps
We will move onto the second phase which is giving private consultation to interested women and giving birth control methods to those who want it. Gradually, this process will become sustainable as the local health promoters take charge of the project and the presence of Behrhorst will no longer be required.
Budget
The funds are being used as proposed, though since we just received them, the bulk has not been spent.
| | | |
| --- | --- | --- |
| Line items | Projected budget | Amount spent so far |
| Contraceptive methods | $3,000 | $583 |
| Family planning educator | $3,000 | $500 |
| Training materials | $1,200 | $449 |
| Staff support/supervision | $1,000 | $115 |
| Transportation | $800 | $215 |
| Total | $9,000 | $1,862 |
Contraceptive methods are not commonly available in many rural Guatemalan communities.

Why we care: It is common for poor Mayan women living in rural Guatemala to have seven or more children—even though in many cases they do not want to.

How we're solving this: Providing safe, reversible and confidential family planning services and education in the communities where women live.

Mayan women educators provide education and counseling, as well as contraceptive methods. As a result, women in the community can access contraceptives from another indigenous woman—a woman who shares her culture, her language and understands her.

We also works to provide sex education and contraceptive methods for young people so they have the choice to postpone getting pregnant.

There is a proven connection between family size and the health of women and their children. In families with fewer children, mothers and babies tend to be better nourished, get sick less often and be more likely to seek health care when they do get sick.

This project will help us support Mayan women access the health care they need to control their bodies and their futures.