1 Year impact report
We produced and distributed 5,000 hard copies of materials about the event, with hundreds more asking for copies.
Impact for girls & women
We estimate that between 5,000 and 7,000 women attended the march.
Estimated girls & women affected
5,000+
Broader impact
This data is still being collected, and will be added to the project as soon as possible.
Estimated community members affected
?
Thousands view videos of the 6th Annual Lesbian March in Mexico City
Thanks to the financial support you provided, the production of the documentary on the march was completed. The documentary displays the reach and breadth of the march, the collaboration between organizations, and the real work and impact that is achieved in Mexican society, given that it is an event that is "unfortunately amply diffused in mass media and communications." We produced and distributed 5,000 hard copies of materials about the event, with hundreds more asking for copies.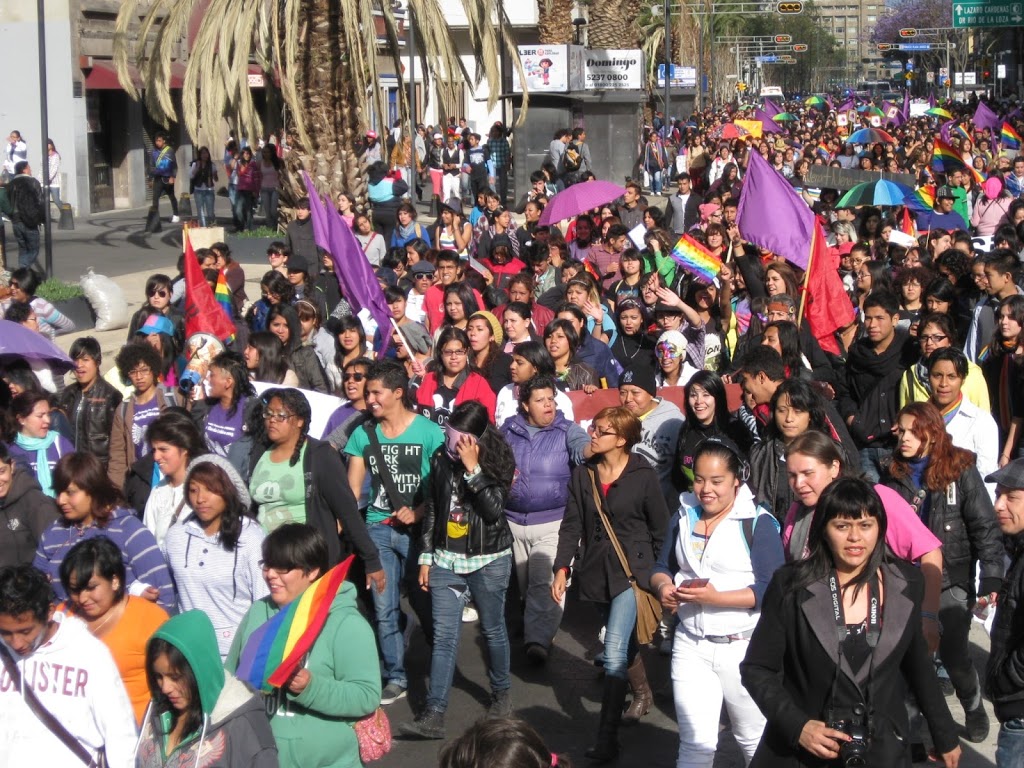 Get personal
Given the amount of the grant, we cannot say that the status of women has been "improved", however the funds were essential to finalize the creation of the documentary, which will be distributed to all of the participanting organizations in our line of work, and spread awareness.
Risks and challenges
A continuing challenge that we face is the extreme poverty we live in, given the corrupt and authoritarian Mexican government. Machista practices and histories deny organizations like ours the right to develop in a sustainable fashion. We struggle to survive with very limited resources which can stunt organizational growth. Additionally, activists in Mexico must rival against each other for funding, and COMAL hopes that, "we could get out of these dynamics that eat away at our work and potential for development."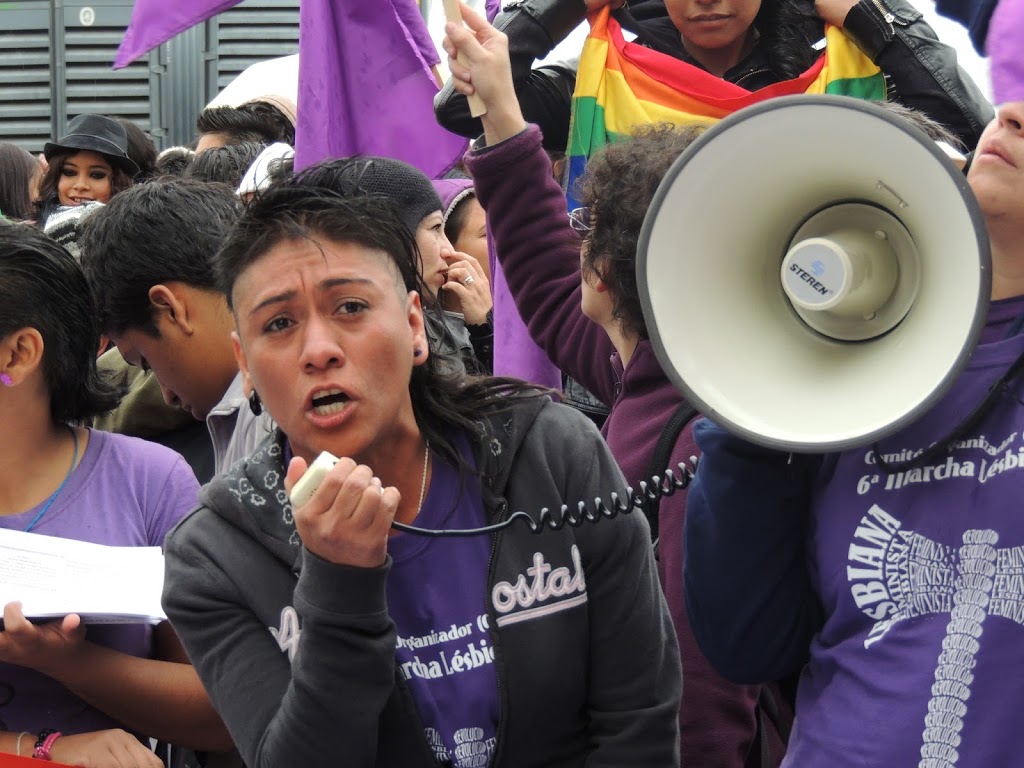 What we've learned
We realized that since we received the funds after the event date, we should have looked for more diverse funding sources where we could have secured funding before the event actually occurred.
Next steps
Here at COMAL we are so grateful to have been able to secure your support through Catapult. This has brought us exposure and the benefits that go with it, "we were able to diffuse information about our work through a different platform, which allows a diverse group of women from the U.S. to get to know us and support the Sixth Lesbian March in Mexico."
Budget
We had originally planned to use the $700 from Catapult to organize the 6th Annual Lesbian March in Mexico City. However, when our project was not fully funded on time and the funds arrived after the march had taken place, we revised our budget and used the funds to produce a documentary about the march, which will be placed on the website for viewing and distribution.
Line Items

Projected budget

Amount spent so far

International deliveries (of an external hard drive with images and video footage)

Software acquisition for video editing

Economic support for video editing and production

Misc materials

$103.66

$69.11

$487.80

$44.72

$103.66

$69.11

$487.80

$44.72
Further reading
90 Day Report
New equipment helps promote equality in Mexico
May 15, 2014
From August to November, we've completed the editing and final production of our video documentary. We were able to obtain simple video-production software in order to finish first phase production. This video will be placed on the Lesbian March of Mexico's website and will later be subtitled. Our documentary clearly shows the amplitude of the march, the collaboration between organizations, and the impact achieved within Mexican society.
Risks and challenges
As always, there are the basic challenges. In Mexico, we live in extreme poverty and the Mexican government is authoritative and corrupt. Along with other historical concerns, this prevents us from developing more fully. Lesbian organizations are always struggling to survive with few resources and this also makes it very difficult to maintain a healthy and prosperous coexistence amongst activists. In addition, unhealthy rivalries and competition exist over resources.
In Mexico, lesbians are still extremely marginalized and face discrimination for being women and lesbians.

Why we care: March 16, 2013, marked the 10-year anniversary of the Marcha Lésbica, the first-ever lesbian march organized in Latin America.

How we're solving this: Hold a one-day retreat for lesbian organizations convening the march to evaluate its impact and strategically plan how to increase its collective impact on a national level across the next decade.

In 2003, grassroots women's organizations in Mexico City organized the first Lesbian March in Latin America. Since then, the March has drawn thousands of women from across Mexico to demand human and civil rights for lesbians.
The march provides a space of empowerment, solidarity and visibility for lesbians and has grown to become the largest public demonstration organized by women in Latin America. Beyond occurring on a single day of the year, the March is the voice of a larger lesbian-feminist movement working on many fronts to combat marginalization of lesbians in Mexico.

The Lesbian March is organized by COMAL, a network of lesbian-feminist organizations and activists.* Through this joint effort, COMAL convenes grassroots lesbian groups from across Mexico that represent national level constituencies at the march. Together, these groups work to effect change for lesbians across diverse regional and political settings, from Tijuana to Chiapas.

Reaching the 10th anniversary of the march is an opportunity to engage in an evaluation process to assess what we have achieved and learned through this organizing effort as we determine the future direction of our work. We seek funding to hold a one-day retreat for lesbian organizations to carry out dialog, evaluation and strategic planning that will focus on increasing our collective impact on a national level into the next decade. To implement this retreat, funding is needed to cover a professional facilitator, travel of representatives to Mexico City from outlying states, overnight stay, and lunch.
Working each day to address the urgent and complex needs of our community, we rarely have the opportunity to stop and reflect collectively upon the lessons emerging from our organizing experience. Twenty-five years into the lesbian movement in Mexico, women are breaking ground. In December 2009, Mexico City's local government approved same-sex marriage and declared that all districts must recognize same-sex couples. Despite new legislation, implementation of broader legal protections is abysmal and lesbians are still extremely marginalized. They face discrimination for being women and lesbians, and even the broader women's and LGBTI movements exclude diverse lesbian identities. Lesbians are at high risk for sexual abuse, even by law enforcement. Lesbians have reported arbitrary arrests and verbal and physical abuse from police officers including insults, hitting, and groping. Without strong implementation of anti-discrimination protections, lesbians are also susceptible to hate crimes, such as "corrective rape," when a man rapes a woman presumed to be a lesbian, in order to "convert" her to heterosexuality.

With much work ahead to improve social conditions for lesbians in the decade to come, we ask your support to help us chart the way forward and increase the impact of our organizing.

*COMAL is made up of the following organizations: LeSVOZ, A.C. (Mexico City); El Taller, A.C. (Puebla); Mujeres Alfareras de Tlahuac, S.C. (Mexico City); Archivo de Lesbianas Feministas (Mexico City).