1 year impact report
The Maasai Stoves and Solar Project is a unique initiative that has transformed the lives of the Maasai people.
Impact for girls & women
The average Masaai household with a new cookstove comprises of one woman and three girls. Ultimately, we deployed 494 stoves and each stove benefited at least 4 women and girls per household which totals 1,976 women and girls. ICSEE can also safely round up this number to 2,000 as the installation was conducted by teams of women.
Estimated girls & women affected
2000
Broader impact
In the 11 villages in which we have been working in Tanzania, there is a population of about 30,000 people, half of which are women. These women have observed first-hand the life improvement opportunities that ICSEE fosters.
Estimated community members affected
30000
494 stoves installed in 2014, and a new breakthrough in solar electrification
The Maasai Stoves and Solar Project is a unique initiative that has transformed the lives of the Maasai people. Their homes are now clean and almost entirely free of smoke. The ICSEE has been able to leverage the funds from Catapult to gain more support from other sources, and improve the lives of 494 households throughout 2014 in the process. One important aspect of our work is that the Maasai people have fully adopted the ICSEE deployed cookstoves. We have gone back to homes with stoves that are over three years old, and all these households still use our stove. Catapult supporters have allowed the ICSEE to effectively foster community development and empower women with skills. Women's teams were organized to mix the cement, lay the bricks, cut the holes through the roofs, and complete the stove installation. The women workers were thrilled with the chance to master these skills. They also installed solar electric systems that the household can buy at an affordable cost. Catapult supporters have also helped the ICSEE and the stove sector plug into other on-the-ground projects. The ICSEE, for instance, established a corn flour mill that hired women as workers. Through this project, the women workers received the opportunity to earn income and receive a cookstove. The ICSEE has also been given a grant from the Power Africa Program of USAID to electrify the same bomas (or small settlements) that have cookstoves with micro-grids.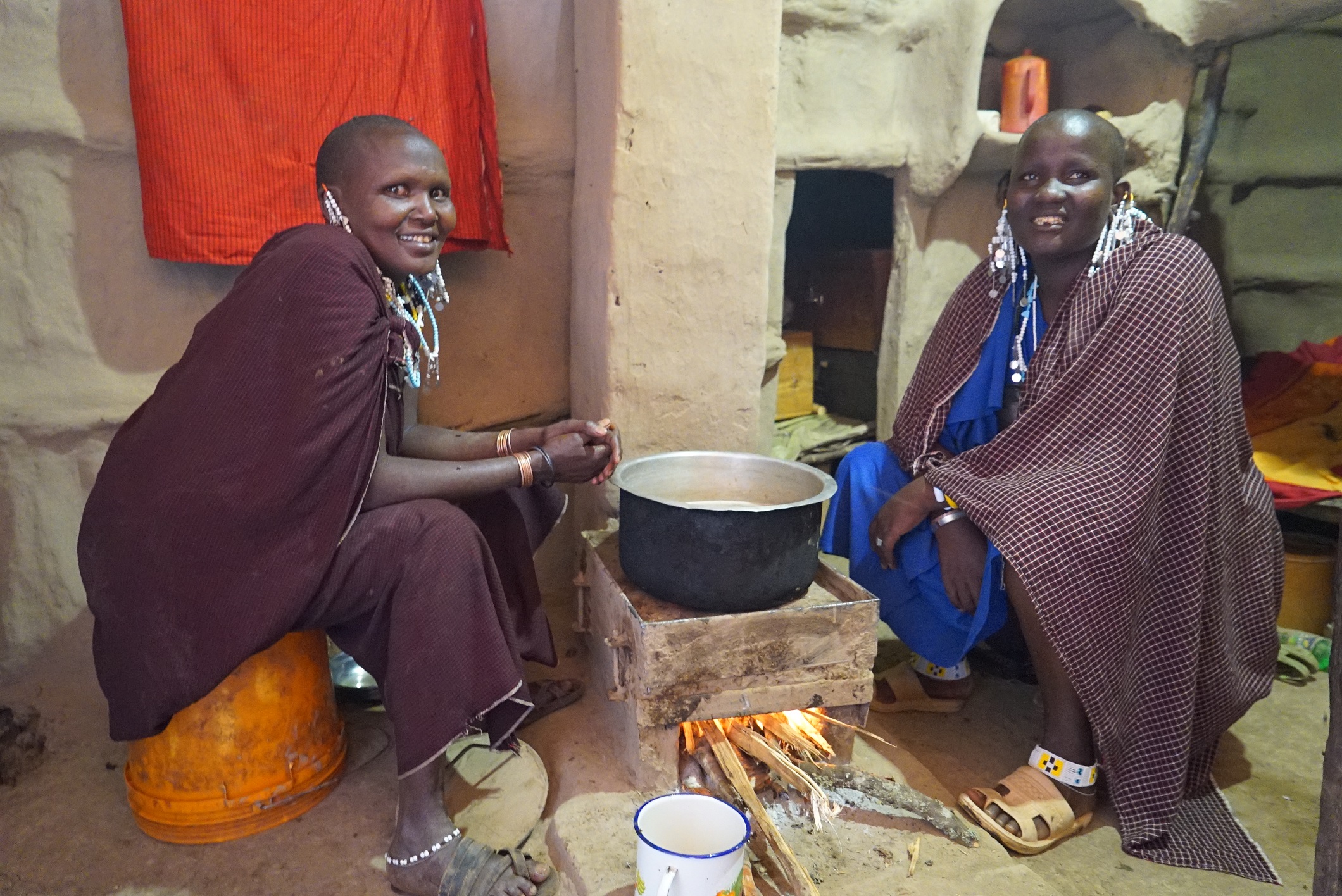 Get personal
One of our proudest achievements was empowering Maasai women to start their own organization--the Maasai Pastoralist Women's Organization (MPWO). While the ICSEE supports and advises MPWO, the organization functions independently, and is now focused on helping businesses generate income to help women continue to gain more independence.
Risks and challenges
It is not very unusual, but the challenge is finding funds that enable more work that focus on cooperating with women.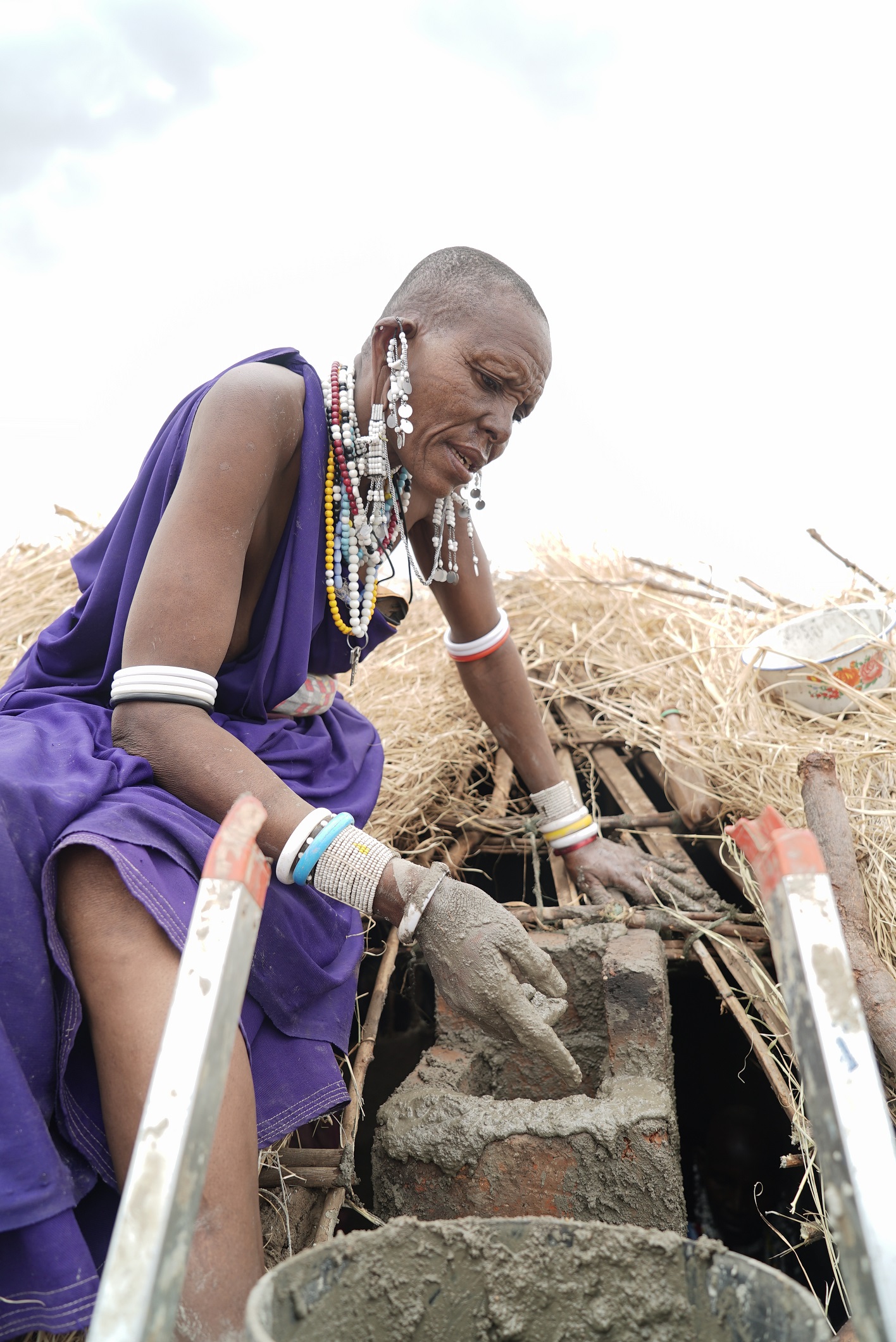 What we've learned
Maasai women are ready for change. Indigenous cultures are often idealized by outsiders, but women inside these cultures are well aware of their situations and know that they can change their own lives for the better. The ICSEE brings women ideas, resources, and respectful assistance, and they take the initiative to move their lives in new directions.
Next steps
To cover all costs, including operational costs and costs associated with increasing a new village's access to clean cookstoves amounted to $12,000. The ICSEE had great success in electrifying the bomas with micro grids and solar electric services for each home, while increasing access to shared appliances like a computer and a refrigerator for the entire boma community. The ICSEE is also seeking funds to expand this program beyond the 10 bomas that are currently being funded by USAID.
Budget
The support from Catapult was a great contribution towards our efforts. The ICSEE worked to make cookstoves more affordable to women whose health and livelihoods benefited from these important products. In fact, the ICSEE charged only 25,000 Tanzanian shillings for the stove (about $15). One of ICSEE's main goals was to empower women, and we have been recognized for our special success in this regard. In each village, we trained two teams comprised of 5 women each to become the stove installation experts. As a stove installer, the women have mastered employable skills that have traditionally been associated with "men's work" such as bricklaying, cement and mortar mixing, and executing careful measurement and installation procedures. These teams of women installers received a vital stipend. The ICSEE budgeted $23,500 for over 400 stoves which translated into around $67 in costs per stove. The manufacturing of the steel firebox, with materials and labor included, totaled $35. Costs for materials such as bricks, cement, sand, and lime amounted to $45 per stove. Each village required a staff person to work directly with the women's teams. The project employed 4 staff members, and each staff member was paid $180 per month. Total staff salaries amounted to $8,640 for the year or just $22 per cookstove. The $45 materials and $22 staff costs translated into only $67 in manufacturing costs per cookstove. In summary, the Catapult grant roughly covered the costs of manufacturing and staffing for the installation of 400 cookstoves.
| | | |
| --- | --- | --- |
| Line Items | Projected budget | Amount spent so far |
| Project budget | $23500 | $23500 |
More information
This project is critical in addressing the root causes of all forms of gender-based violence, including sexual exploitation. It addresses the social construction of sexuality of men, which is often aggressive and is attached with privileges over women's bodies, and of women, which is often passive, objectified, and commodified. We hope that you will continue to support our project as we send a sustaining phase of this project to Catapult, so that our campaign to reeducate our youth continues.
Further reading
This project is critical in addressing the root causes of all forms of gender-based violence, including sexual exploitation. It addresses the social construction of sexuality of men, which is often aggressive and is attached with privileges over women's bodies, and of women, which is often passive, objectified, and commodified. We hope that you will continue to support our project as we send a sustaining phase of this project to Catapult, so that our campaign to reeducate our youth continues.
90 Day Report
Maasai women are bursting with energy – 95 stoves installed!
June 6, 2014
The International Collaborative (ICSEE) is thrilled to report that Catapult supporters have helped us install 95 stoves in our 11 active villages. Through this project, Maasai women helped to design and promote the improved cookstove. Maasai women are now also the brick layers, the cement mixers, and the carpenters of their villages. They take great pride in their roles as their villages' master technicians and in their new sources of income. In total, there are now stoves in 1,200 Maasai homes across these 11 villages.
So far, we have not experienced issues related to "stove stacking" - using both improved and traditional stoves at the same time. Our stoves are in high demand and women want to use our stoves exclusively. We also have a track record of 100% of sustained adoption of the stove usage. Our stoves have proven to not only eliminate smoke emissions and increase efficiency, they are also more convenient to use when compared to the traditional "three stone fire" stoves and the small rocket stoves on the market.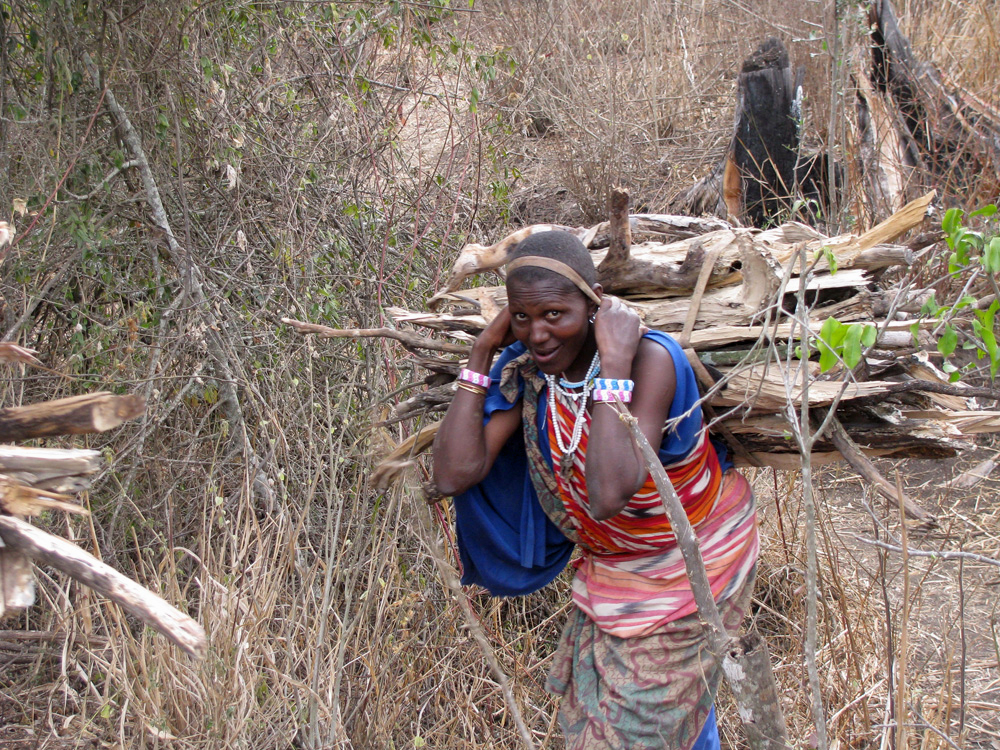 Risks and challenges
The funds were delayed through an internal budget process by the project developer. Therefore, the funds did not reach ICSEE until March 21, 2014. We have made significant progress, but process delays have complicated some of the project timeline. The ICSEE is outstanding in empowering women because of its attitude toward challenges. Every challenge encountered is welcomed and transformed into an opportunity to empower the women further. We don't just sell a stove to be carried home. Instead, we help women become chimney installation and construction experts.This kind of empowering attitude is key to our excellent relationship with communities.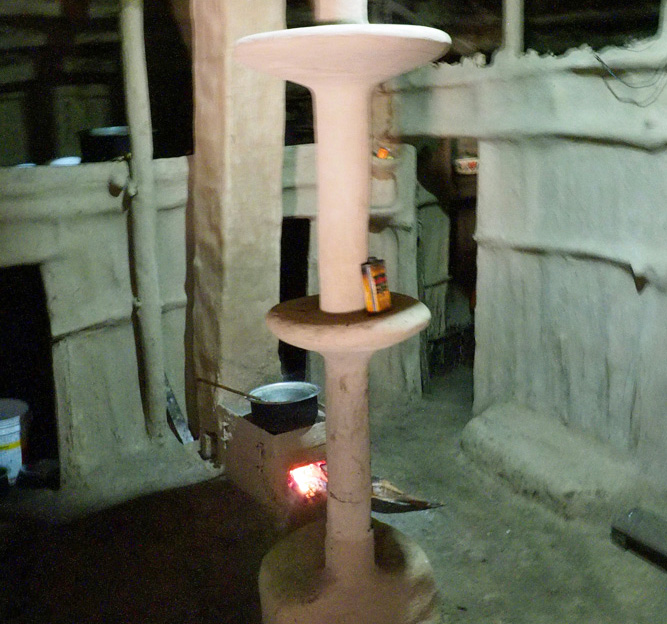 Get personal
A standout in the Enguiki stove team, Esupat, age 32, is now a lead trainer on the Maasai Stoves & Solar Installation team. She recently traveled to the three new villages to help women on new teams learn how to build and install the chimney and fire box. Because of Esupat's enthusiastic promotion of the health and labor-saving benefits of the stoves, all three households in her boma, and many neighbors in nearby bomas, now benefit.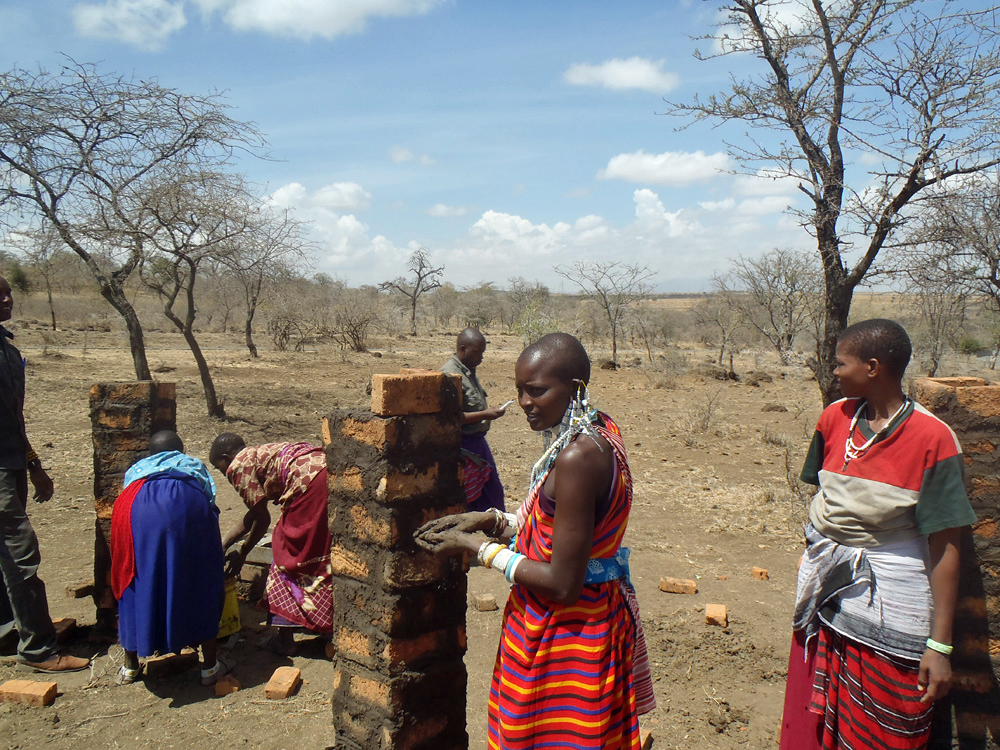 Next steps
ICSEE will continue bringing lifesaving, environment saving, and labor saving stoves into the homes of Maasai women. We are now receiving demand for the stove in both towns and rural settlements. We will use some of the funds to adapt the stove for charcoal so that the indoor pollution reduction benefits can be spread to the town areas as well. Additionally, the ICSEE is working to encourage the Center for Disease Control and Prevention to use our villages as health research sites.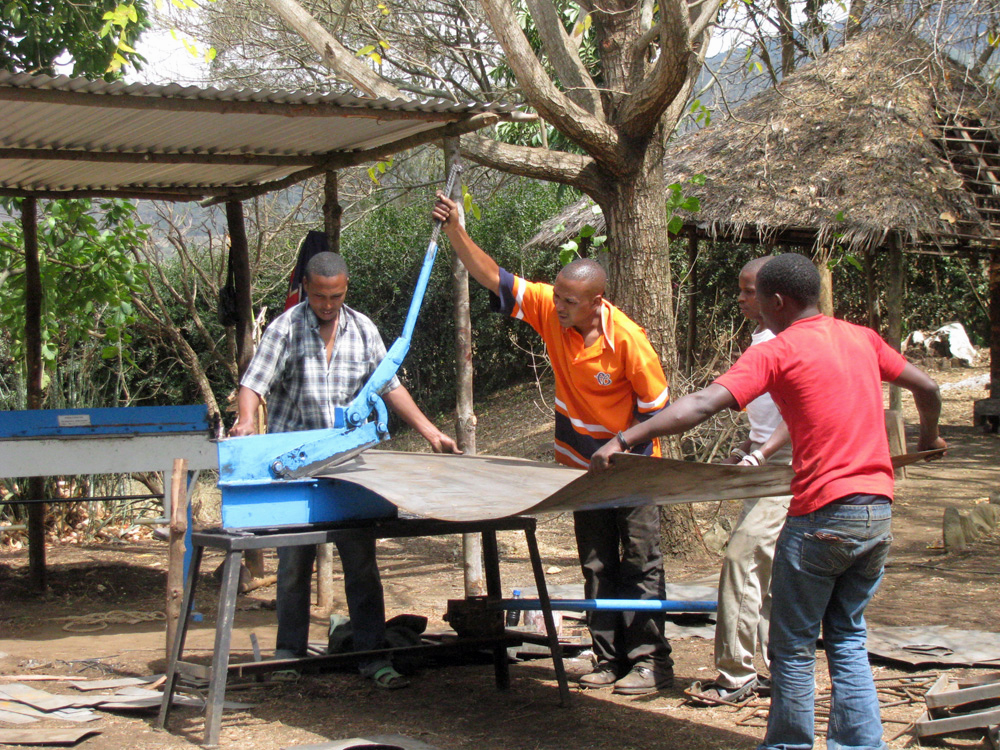 Budget
ICSEE is integrating the funds from Catapult into an ongoing project with funding from other sources. The Catapult funds are significant, helpful, and appreciated.
| | | |
| --- | --- | --- |
| Line Items | Original budget | Amount spent so far |
| Trainers, tools and stove parts, machines, transportation, installation teams, factory workers' salaries, vehicle maintenance | Total: $23,500 | Total: $3,800 |
Help train Women's Installation Teams in Tanzania to build stoves to improve health and provide women with employment.
Why we care: Household air pollution from indoor cooking fires is the cause of a worldwide public health crisis involving millions of people in developing countries. The smoke sickens and kills more than 4 million each year, primarily women and children.
How we're solving this: Training Women's Installation Teams to replace indoor cooking fires with clean-burning stoves, which will create jobs for Maasai women and improve community health and the environment.
The Maasai Stoves & Solar Project designs and installs chimney-based, clean-burning and efficient wood-burning stoves and solar panel-based electrical systems in the homes of the Maasai. The stove was designed in collaboration with the women who actually use it. Built specifically for indoor cooking, it has a smoke-removing chimney, and does not require the women to change their cooking style. The stove uses 60 percent less wood contributing to conservation of nearby forests, decreasing greenhouse gases in the atmosphere, and helping to mitigate climate change. Each stove saves 12 hours of women's wood-gathering labor per week. By replacing the indoor cooking fires, this project will support dramatic health improvements. The Maasai Stoves & Solar Project has been working to improve health conditions of the Maasai since 2009.
This project will bring the healthier stoves to four more Maasai villages, improving life and opportunities for 1000 girls and women by:
Training four new Women's Installation Teams which will provide jobs;
Expanding stove manufacturing capacity and stimulating local business;
Organizing community action to bring the stoves to new villages; and
Installing stoves in 400 homes in the first two months, improving health and the environment.
The Maasai village women will appoint the members of the Women's Installation Teams. The teams will then replace indoor cooking fires with the stove and chimney. For many of the team members, this will be the first paying job of their lives. The women are eager to learn new skills at the training sessions. They mix mortar, lay bricks, and use construction tools as they install improved cookstoves. They are proud to be part of this work that brings so many benefits.
Project staff members will assist by providing daily transport and delivery of bricks, cement, and tools needed. These women spend ten days teaching stove principles and construction techniques to the ten women who will be the new leaders and installers. The training ends with the installation of stoves in the homes of the first buyers in the new village.
Once the installation team is established in a village, it will take three or four women working together to install each stove efficiently. They must mix the cement; level the floor; cut a hole through the rafters and thatch roof; and lay bricks for the chimney and stove foundation. Team members become masters of all aspects and divide the work cooperatively.
This project will also provide employment and stimulate the local businesses that supply machines and materials to build the stoves. Funds will cover the expansion of local manufacturing capacity to supply fireboxes for the new villages. We will need to produce another 200 stoves per month. This creates four new jobs in steel work. This project will thus also support improvements to local factories to increase production capacity. Part of the funding will cover welders, electrical generators, machines to bend and cut steel and hand tools that are necessary for steel workers.
There are 300-600 homes in a Maasai village. All the women in a village want a stove once they see how much cleaner and healthier their homes can be. They see how much labor they will save by reducing the need to gather so much wood. Once the stove sales process is in full swing, the installation teams can put in up to six stoves a week. With your support, 400 stoves will be installed in the first two months.
To learn more about the Maasai Stoves and Solar Project, please visit http://internationalcollaborative.org/