1 year impact report
We've developed strategies to work with high-potential women leaders and take their visions of change to scale!
Impact for girls & women
This is the number of women leaders who have participated in at least one of Vital Voices' programs in 2013. Many of them have participated in multiple programs.
Estimated girls & women affected
708
Broader impact
Vital Voices works with a global network of over 14,000 women leaders who have participated in our programs over the last two decades.
Estimated community members affected
14,000
It all starts with a leader
Over the past year, thanks to the support from Catapult and its community of donors, Vital Voices has developed strategies to work with high-potential women leaders and take their visions of change to scale to launch the Innovation and Strategic Investments department.
The Innovation and Strategic Investments department is committed to developing and implementing signature strategies to offer high level, individualized support for the top women leaders with whom Vital Voices works. They are the leaders in their countries in the political, economic, and human rights fields and have already been recognized widely for their expertise and commitment to creating more prosperous societies.
These women have extraordinary visions for change and proven track records of success. To make their bold visions a reality and scale up their critical work, they require expanded networks, targeted support, and strategies to have even greater impact in their countries, regions, and the world. Using innovative approaches and technology, we developed mechanisms and programming that allow for these women to connect with and catalyze the larger Vital Voices Global Leadership Network of 14,000 women who have been directly touched by Vital Voices and the next generation of women leaders around the world.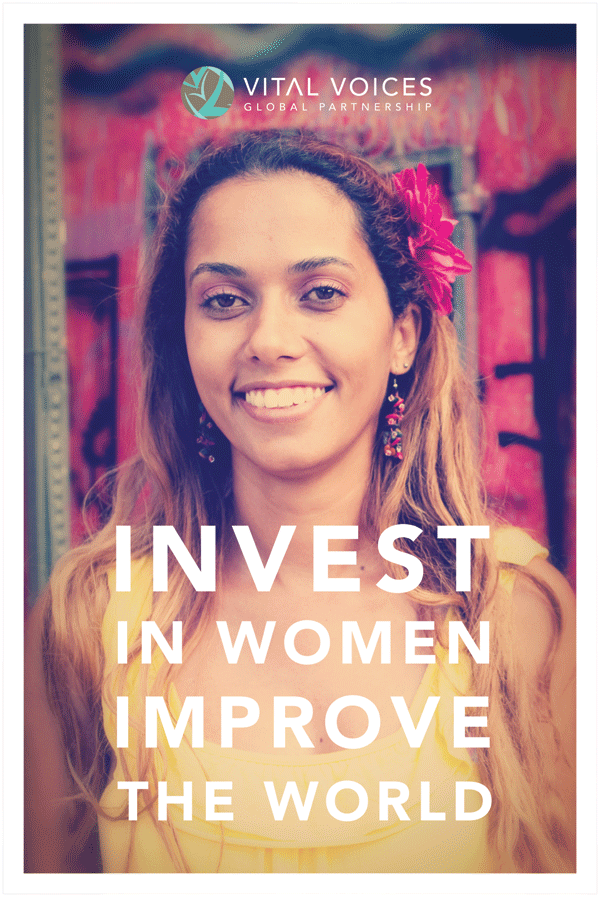 Get personal
We have seen these women achieve extraordinary things. Women like Sunitha Krishnan. Sunitha is the founder of Prajwala, a group in India that rescues trafficked women and children from brothels. To date, Prajwala has rescued more than 4,636 women and children. But she isn't finished. Visionaries never are. Now, her vision is bolder; her goals are bigger. Vital Voices supports leaders like Sunitha as they pursue ideas that reach beyond the world as we know it.
Risks and challenges
As we approach the 20th anniversary of the UN Fourth World Conference on Women – the historic event that galvanized the women's movement – we recognize incredible progress that has been made, as well as bleak statistics that show considerable populations still lack access to basic opportunities. While it remains instructive to reflect on where we've been, this is the moment to consider where we're going. We believe that women lead with the future in mind. Their perspectives and contributions have unique value and incredible potential, but that value has not yet been fully utilized. The women we support have a deep local knowledge, and we believe that realizing their visionary ideas will lead to transformative progress.
What we've learned
Given our work over the past two decades with over 14,000 women leaders from around the world, we know the power of women. We have observed the results of our investments to-date and the unique impact they've had in their communities and countries. What they need are opportunities to bring their ideas to life. They need targeted support, expanded networks, and a team of experts who are committed to seeing their vision realized. Our Innovation and Strategic Investments department designs programs to turn bold ideas into tangible solutions. The dedicated team supports the implementation of visionary thinking and is Vital Voices' response to the challenge of improving the world: one vision, one community at a time.
Next steps
As part of the a new initiative called VV20, Vital Voices will convene expert advisers with whom top women leaders in our network will share an audacious idea. Each will develop a specific plan and Vital Voices will invest in the activation of that plan over a period of three years. These women will also form a support system, sharing knowledge and encouragement in solidarity with one another. Vital Voices will maintain contact to monitor progress and support them along the way.
Budget
Line Items

Projected budget

Amount spent so far

Program development

Program monitoring & evaluation

Travel expenses

$10,000

$10,000

$5,000

$10,000

$10,000

$5,000
Further reading
We ask all Catapult supporters to stay up-to-date with Vital Voices and the women leaders in our network by visiting our blog and reading about the stories and impact of women's leadership.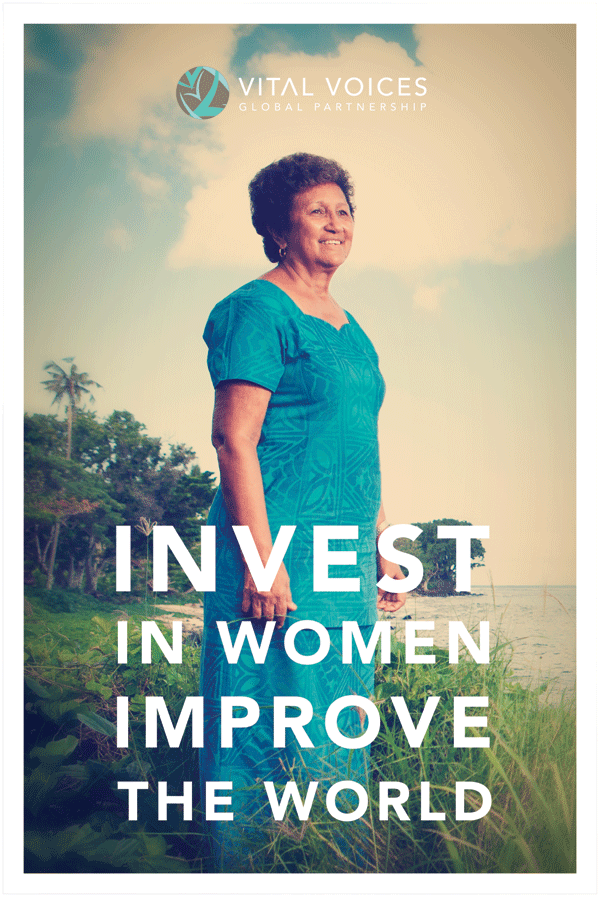 90 Day Report
Investing in women is the smart thing to do!
posted Oct 23, 2013 by Isabel Garcia
Progress
One of Vital Voices' largest investments in women to date was recently launched in September 2013. In close partnership with the Clinton Global Initiative and WEConnect International, Vital Voices developed a Clinton Global Initiative commitment that brings together leading multinational corporations, NGOs, multilateral institutions, and other key stakeholders to work together, leveraging the expertise, reach and impact of these partners to advance women's economic empowerment and leadership development globally.
The partners commit to track and measure at least US $1.5 billion in combined total new money spent by commitment makers on women-owned businesses based outside the US from 2013 to 2018 and train over 15,000 women entrepreneurs and business-owners.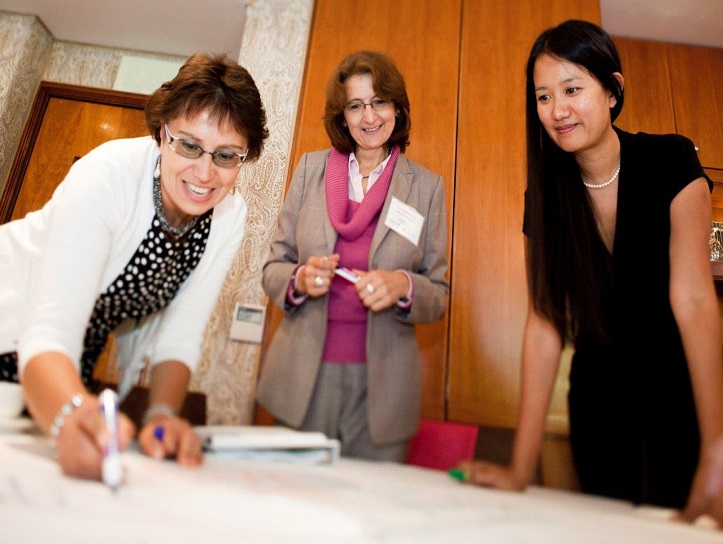 Risks and challenges
Despite strategic investments in growing women-owned businesses, women's full economic potential has not yet been realized. Women face barriers when trying to start new businesses or grow existing ones. They experience less access to credit, training, technology, markets, role models, and protection under the law. They also face obstacles – legal, institutional, cultural – that add to the complexity of achieving success, as well as centuries of tradition that define the role of women in the community and the family.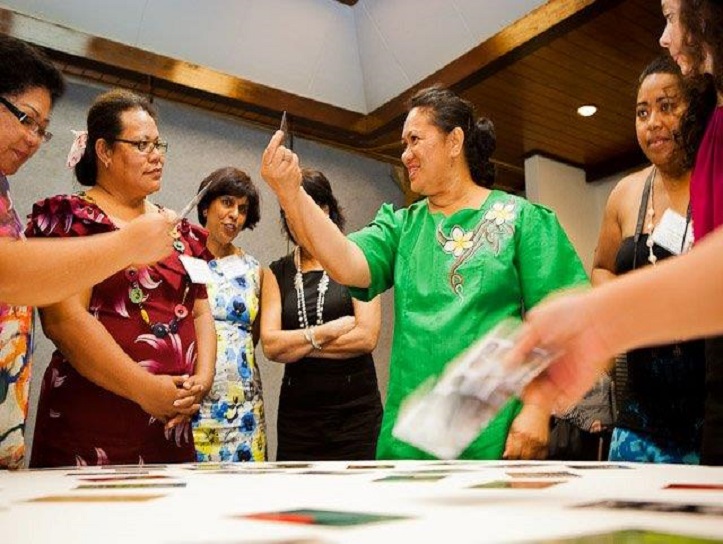 Get personal
Raised in a community in Uganda that largely discourages women's participation in business, Vital Voices' entrepreneur Rehmah Kasule is breaking down barriers and shifting women's attitudes in the process. Owing to the example she has set, women in her community now see business as a vehicle through which to empower themselves and achieve gender equity.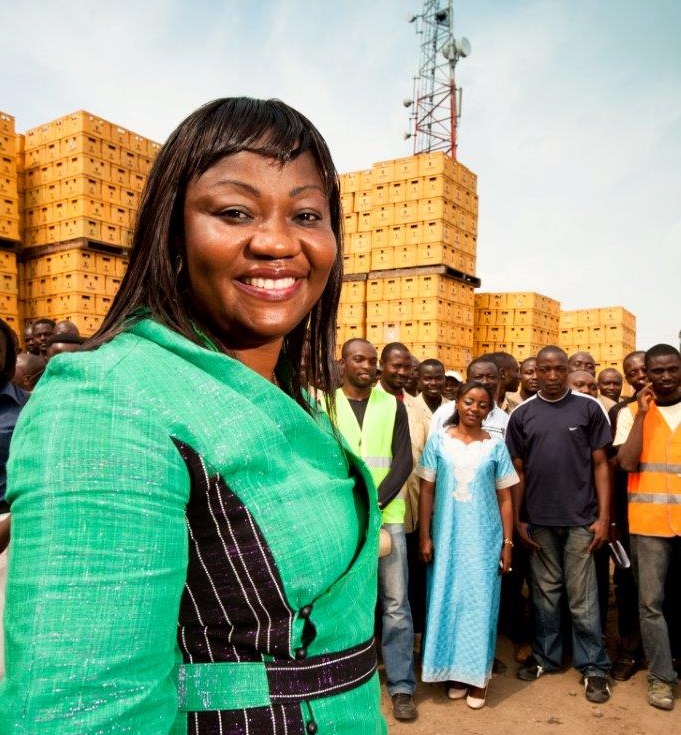 Next steps
To address some of the challenges women entrepreneurs and business-owners face, Vital Voices will be piloting the Vital Voices Small and Medium Enterprise (SME) Growth Program (VVGrow) in the Middle East and North Africa, Africa, and Latin America and the Caribbean. This is a one-year comprehensive and tailored program focused on building the capacity and concrete skills of SME women business owners to create actionable business plans to grow their businesses.
At Vital Voices, it starts with a woman leader. She recognizes a problem in her community and commits to solving it while accelerating development, equality and peace.
Why we care: Women's full participation in society is proven to accelerate development, equality and peace. And yet, only 1% of the world's landowners are women, only 19% of the world's parliamentarians are female, and an estimated 80% of those trapped in modern day slavery are women and girls.
How we're solving this: To realize the global potential that women represent, Vital Voices identifies, invests, and brings visibility to leaders who advance development in ways that benefit society as a whole.
With your help, Vital Voices will implement a program to identify, invest, and bring visibility to extraordinary women to help unleash their leadership potential to transform lives. Funds from this project will strengthen our network of women in places like Kenya and around the world. The project will focus on three areas of development:
Human rights and the creation of an environment free of violence against women and human trafficking by strengthening the implementation of adequate legal frameworks, enhancing women leaders' capacity to provide services to victims, and changing attitudes and behaviors about gender- based violence.
Economic development and entrepreneurship to help expand women's economic engagement and entrepreneurship by focusing on small and medium sized enterprise (SME) development, increasing access to finance and policymaking, building the capacity of businesswomen's networks which integrate women into global markets, and developing the next generation of business leaders through training and mentoring.
Political and public leadership to create opportunities for women to effectively exercise their political agency and amplify their voices by enhancing advocacy skills, connecting leaders to a global network of mentors, and promoting the value of women's leadership in advancing legislative and policy reform.
In 15 years of working with women leaders, we've discovered something remarkable: women leaders are multipliers. They take their new expertise and access information and networks, and 'pay it forward' to the next wave of women leaders. This powerful ripple effect triggers new progress toward greater political participation, economic empowerment, and human rights.