Peace through collaboration
posted Oct 23, 2013 by Isabel Garcia
Progress
Vital Voices hosted an advocacy training in Tel Aviv for 20 participants of the LEAD program (Learn, Engage, Advocate, Dialogue) - 10 Jewish-Israeli women and 10 Arab-Israeli women. The conversation began with an interactive discussion around issues that participants encountered within their communities.
Various aspects of sexual violence were persistently prevalent – sexual assault, sexual harassment, violence among children, and other areas such as the lack of sexual education among the youth. In addition, numerous participants indicated a desire to increase economic empowerment opportunities for women in their villages through political participation and exposure to technology and science education.
Participants then divided into groups in order to engage in a comprehensive analysis of the various topics in order to narrow their focus and select three issues around which to formulate advocacy campaigns.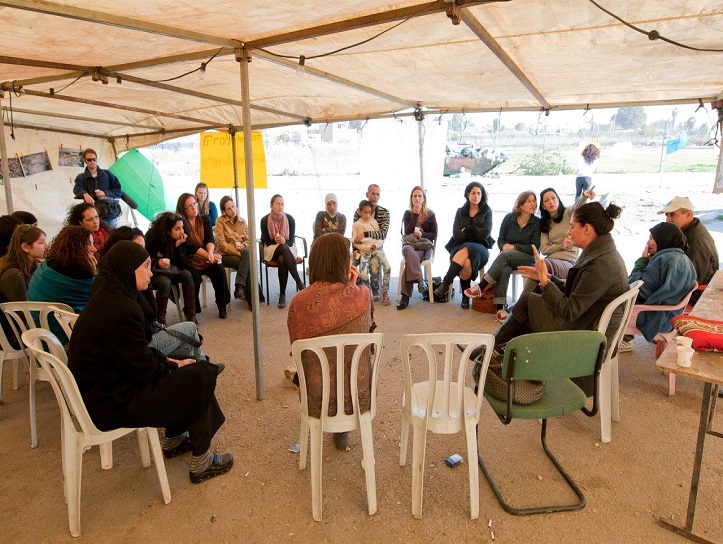 Risks and challenges
Security threats are ever-present in the region. Over the last few months, with the looming situation in Syria, our on-the-ground program coordinators have been cautious to ensure safety, but have been successfully advancing the project and working with the participants on their advocacy campaigns.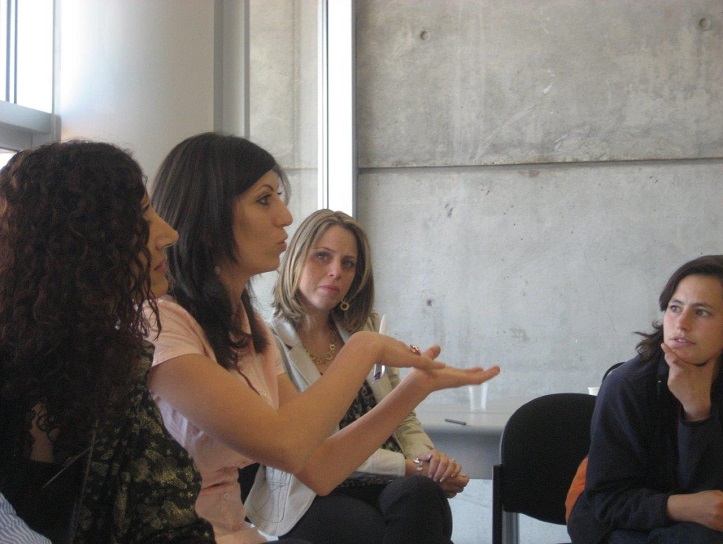 Get personal
Panmela Castro, a Vital Voices global network member from Brazil and graffiti artist, traveled to Jerusalem to partner with the LEAD program participants. Panmela delivered a workshop on graffiti and social change and engaged the participants in the creation of a graffiti mural focused on combating violence against women. Program participants said this exchange was a highlight of the program and enjoyed interacting with a woman leader who lives outside of the region to hear her global context.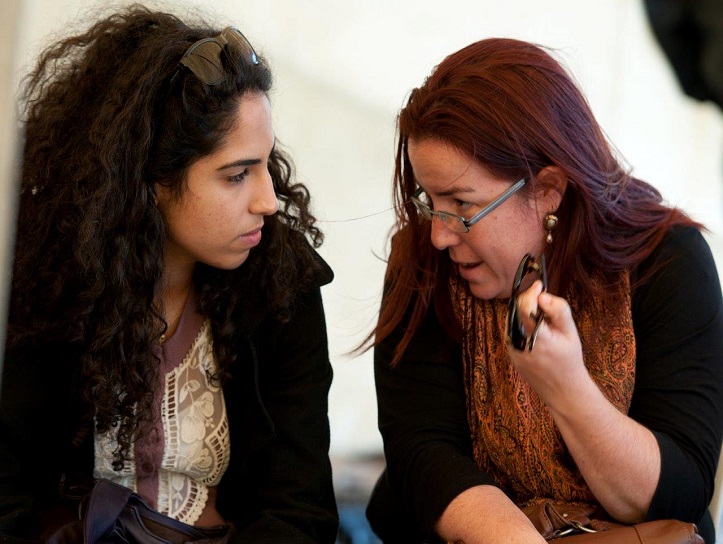 Next steps
The participants will continue to advance their advocacy campaigns, which focus on the following issues: raising awareness on the treatment of sexually abusive children; protesting the employment cut of community social workers; and increasing the number of Druze women in technology careers. In addition, plans are underway to recruit and select a new group of 20 participants for next year - 10 Arab-Israeli women and 10 Jewish-Israeli women.
Promote peace in Israel by building a network of Jewish-Israeli and Palestinian-Israeli women leaders committed to social change through advocacy.
Why we care: Women continue to be underrepresented at all levels of the Palestinian-Israeli peace process and the fracturing of the International Women's Commission for a Just and Sustainable Peace further highlights the need for a new cadre of women leaders.
How we're solving this: Vital Voices' Learn, Engage, Advocate, and Dialogue (LEAD) Program provides a critical conduit between young leaders and those involved directly in informal diplomacy.
LEAD will build on the success of the Young Women Leaders Building Peace and Prosperity Program by promoting peace in Israel through building a network of women leaders committed to social change through advocacy. The program will work with women leaders to increase commitment to and capacity for social change and peace promotion; help them strengthen their decision-making power and advocacy skills; and create and sustain a cross-community network of dynamic women leaders to mentor and share best practices with one another.
Rooted in Vital Voices' "Pay it Forward" ideology, participants are encouraged to reinvest their newly acquired skills and knowledge into their communities. By encouraging a vibrant informal network, LEAD will effectively remain apolitical - a prerequisite to maintaining group consciousness, building credibility as source of talent, ideas and effective reform. Vital Voices envisions the LEAD Network continuing to expand and evolve into the future. Relying on its core assets of talented leaders and committed members, the LEAD Network is positioned to promote tolerance, encourage inter-cultural communication, connect the next generation with policy makers, and influence favorable reforms which promote these ideals. Over the long-term, Vital Voices intends to broaden the influence of these promising leaders both within Israel and beyond.
The success of LEAD hinges on Vital Voices' strong local leadership and unique ability to convene groups of women from diverse backgrounds with a shared commitment to social change. By working within Israel with proven local partners, the program links women to others in their own communities and offers opportunities to observe real-life examples of cross-community collaboration. Vital Voices' combination of careful participant selection, relevant experiential-learning and providing a global perspective on conflict creates an ideal forum for women to find their voice. As participants develop as leaders, they will be poised to fill the deficit in female representation among decision-makers at the local and national level in Israel - they are the next generation of peacemakers.