One Year Impact Report
This project was funded in part with matching contributions from Johnson & Johnson.
– Thank you!
Throughout this past year, your support helped keep students in school!
Impact For Girls & Women
Number of students from Saúde Criança's school system directly impacted from your support.
Estimated girls & women affected
539
Broader Impact
Number of students from Saúde Criança's school system and long-term impact on the community.
Estimated community members affected
539+
Thank you for your support to keep our students in school!
One year ago we received your support for our educational program in order to keep children in school. Our staff is made up of teachers who monitor how students progress and helps them overcome any problem they may encounter. Our major accomplishments are also supplemented by the positive testimonies of our students who have received your support. This year, one student said that because of the materials he has received he is going to continue his educaiton and go to nursing school.
"I'm the mother of Lislane. We want to thank the sponsor for this opportunity to see my daughter going to school. She is very happy with the school supplies. I think that when they have all the material, they have more desire to go to school and they improve their self steam and wiliness to learn. I believe that they can have a better future. Thanks to god and you and Saúde Criança that help us and continue for that victory."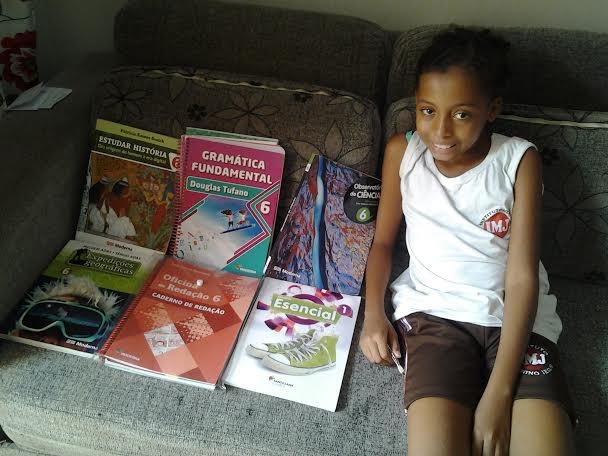 Risks and challenges
We work in five areas, one of which is education, with the main goal that all our children attend school. During our 22 years of work, one of the main challenges has been retaining our students in school. A major reason why students drop out is that often they have to work in order to help the family. Another reason for dropping out is that their families cannot afford school materials like books, notebooks, and uniforms. To solve this, we have a teacher and a social worker on staff that coordinate our educational project. They liaise between the school and the student's family, in order to prevent educational barriers and school drop-outs.
What we've learnt
The implementation of this project went very well. It's very important for students to have material support, so that they can better follow the classes and also to complement their studies from home. We think this project is essential for the success of our educational goal, and we will continue supporting needy students. We were not able to achieve the goal number of students from the original project proposal, because during the year, some families lost children as a result of their illnesses.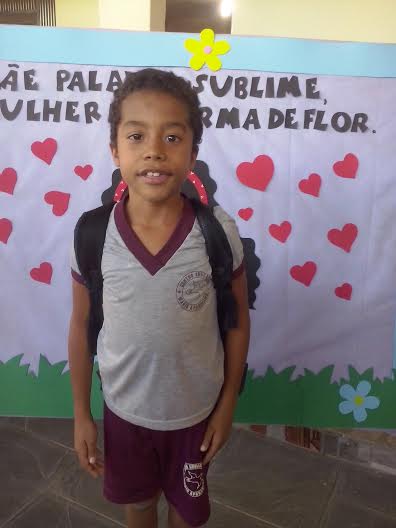 Next steps
We will continue supporting students and are continuously searching for new funding opportunities. We think that this project is essential for the education of our children and preventing them form dropping out of school. During the implementation of this program, our social worker and teacher talked with students benefiting from your support about their education and their future aspirations. Almost all of the them said that they want to continue studying in order to have professions that will help their families.
Budget
The funding was used to buy school supplies for students participating in the project.
Line Items

Projected budget

Amount spent so far

School supplies

Salary for one case manager

$9,825

$900

$9,825

$900
Further reading
You can see more about our work on our website.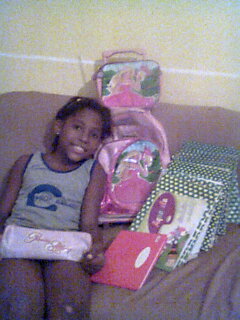 Thanks to everyone that donated to enable siblings of sick children to stay in school!
September 30, 2013
Progress
After receiving the donations from Catapult, Saude Crianca's Education team started buying school supplies for all the 451 school age children that needed them.
Risks and challenges
In education, one of our main challenges is school evasion so we have an employee that deals directly with that problem working as a liaison between school, institution and families and trying to solve problems as they arise. We realized that one of the biggest reasons for school evasion was the lack of money to buy school supplies, that's why we developed the project.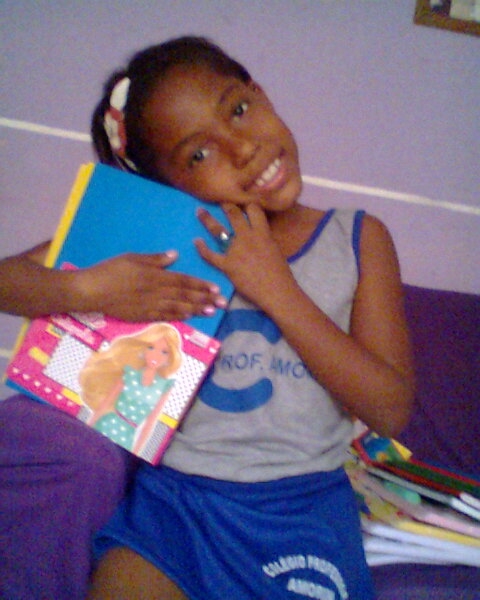 Get personal
"I want to thank you for the opportunity to receive the books which I so desired. I didn't have a way of buying them. It is the first time that I have books for the semester, I always studied through Xerox copies, and the book gives me a different type of enthusiasm. I thank you all very much and I hope to one day give back all the opportunities and support that was given to my family. I can say with all certainty that I have lived two lives in the span of one, one before Saúde Criança and one after." - Monique
"When I entered Saúde Criança, I found myself in a very bad situation, having to buy medicine, the food supply in my house was ending, but with the help of Saúde Criança my life got better, and with the help of school material it got even better. My children are wearing new shoes and clothes to school. Thank you to the collaborators. They were wearing torn shoes and uniforms with holes in them. Finally, my children are going to school with dignity." - Cristina
Next steps
To complete the project, Saúde's Criança education team has to continue monitoring all the children in school, getting testimonies from the children and parents to see the needs and the results achieved so far on that area. Another activity will be to buy and donate the school supplies for the children in need.
Budget:
| | | |
| --- | --- | --- |
| Line Items | Projected budget | Amount spent so far |
| School Supplies | $9,825 | $7,577 |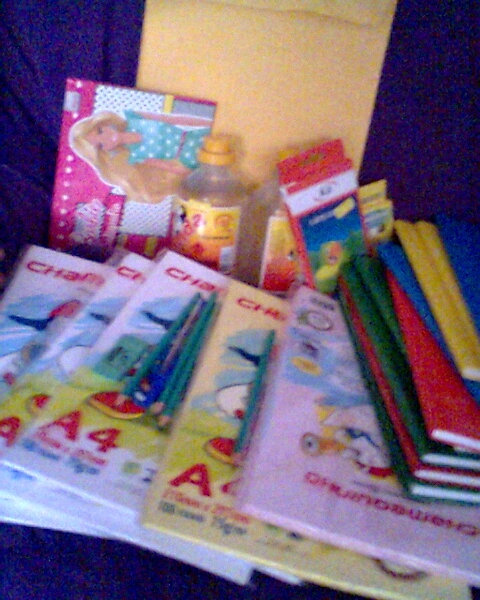 Saúde Criança has a new IT system to better monitor the results of the beneficiaries of the program. The monitoring has shown:
that girls/women assisted by the organization have seen a 38% average increase in income;
a 62% decrease in re-hospitalization days;
and a significant improvement in their children's health.
The goal for education is to have all school age children attending school. A comprehensive study of Saúde Criança's work conducted by a group of professors from Georgetown University found that it unequivocally left a significant impact on assisted families in the areas of education, health, income generation, housing and citizenship.
Additional resources
You can see more about our work here.
Help the brothers and sisters of sick children in Rio de Janeiro stay in school.
Why we care: Siblings of sick children have a higher risk of dropping out of school in order help pay for increasing family expenses.
How we're solving this: This project will pay for the school supplies and the salary of one case manager, to help keep 655 students in school.

Associação Saúde Criança (ASC) has developed an educational program to keep children in school. The siblings of sick children are often neglected and feel forced to drop out of school in order to get jobs to help pay for increasing medical fees and other family expenses. This project will pay for the school supplies for 655 children, ages 1 to 16, and the salary of one teacher. The case manager will contact all the children's schools to monitor how they're doing and help them with any problems they may face. The school supplies include:
pencils,
notebooks,
backpacks,
erasers,
scissors,
glue,
and diaries.
This educational program is a portion of ASC's "Family Action Plan," which is designed to break the vicious circle of the re-hospitalization of sick children. For the last 21 years, ASC has been able to help over 43,000 people through this plan. In 2013, ASC will be able to help more than 9,000 families through the help of the government of Belo Horizonte in Brazil.