1 year impact report
"Every morning I am excited to get ready for school because the van is white and white is my favorite color."
Impact for girls & women
31 girls who lived at our Children's Support Center over the past year; 70 women who are mothers of the children living at our Children's Support Center over the past year
Estimated girls & women affected
101
Broader impact
Approximately 300 girls; The 31 girls' classmates who learn of their experience at our Children's Support Center; Approximately 200 women - the mothers' fellow inmates in prison
Estimated community members affected
500
Driving into the future
One year ago, you chose to support Women for Afghan Woman and help keep Afghanistan's most vulnerable families connected. Over the past year children living at Women for Afghan Woman's Kabul Children's Support Center regained their childhoods after escaping the confines of prison life – all while staying connected to their mothers – because of your generosity.
Since June 2013, 80 children (31 girls and 49 boys) ages five to 18 lived at the Kabul Children's Support Center . Every child benefitted from having a comfortable, reliable, and air conditioned vehicle that transported them to school, to doctors' appointments, and to prison for visits with their mothers. Previously, Children's Support Center drivers were not able to take larger groups of children on trips together due to a lack of car space. However, with the Toyota HiAce, children travel in groups and they are able to enjoy themselves.
"I love the van. It is not only new, but it also has an air conditioner. Our van is so big that I get to sit with my friends on the way to school and have fun and chat," said 8-year-old Matin. Overall, the white Toyota HiAce has proven to be a reliable car. We have not faced any major difficulties with the car and it has thus far only required routine maintenance.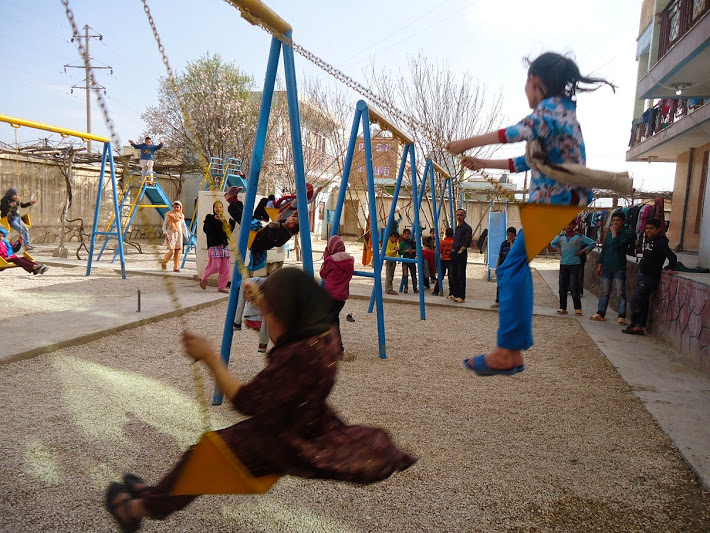 Get personal
Two years ago, Shokria's father was killed by the Taliban. Her mother was accused of the murder and sentenced to 10 years. Shokria lived in prison for two years before coming to the Children's Support Center. She is now attending public school for the first time in her life and loves having the van to drop her off at school. "Every morning I am excited to get ready for school because the van is white and white is my favorite color. I feel very special because of our beautiful car," Shokira says.
Risks and challenges
The primary challenge of this project has been related to security, particularly during the April and June presidential elections. All of the provinces across Afghanistan were impacted by increased violence, but thankfully, children at the Kabul Children's Support Center were able to continue to go to school and pay regular visits to their mothers. In addition to insecurity, underdeveloped roads and infrastructure are a general challenge to traveling around Kabul, particularly during periods of heavy snow or rainfall. Drivers are always careful to drive the children on the best maintained and newest roads and do not drive with children in the car during hazardous weather conditions.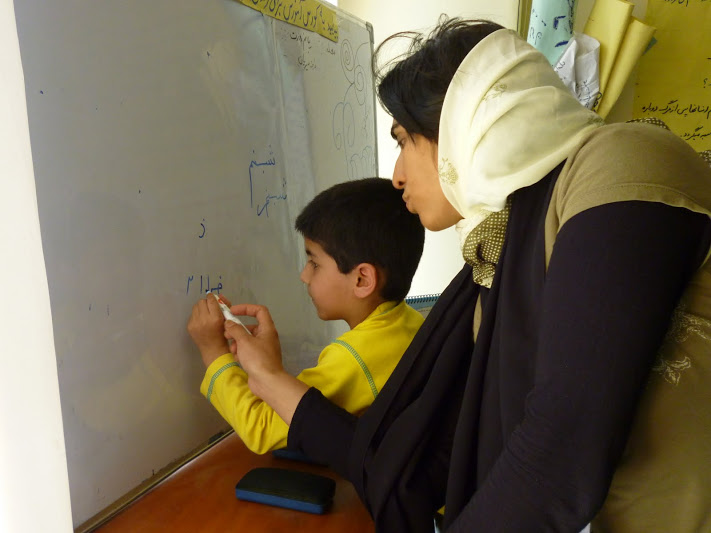 What we've learned
Since its inception, the Kabul Children's Support Center program has been extremely successful. The program has developed a positive reputation for caring for Afghanistan's most vulnerable children, and mothers in prisons across Afghanistan seek to send their children to our facilities. There are no changes we would have made to this project.
Next steps
Women for Afghan Woman will continue to utilize our white Toyota HiAce van to take children to school, to doctors' appointments, and to prison. The Children's Support Center will continue to provide hope to children and mothers across Afghanistan by providing children with a healthy environment to learn, grow, and build a bright future for themselves and their country.
Budget
Line Items

Projected budget

Amount spent so far

Van

Maintenance and fuel for one year

$20,000

$6,000

$20,000

$6,000
More information
The Children's Support Center is the first program of its kind in Afghanistan. Women for Afghan Women operates four Children's Support Centers in the provinces of Kabul, Balkh, Kunduz, and Herat. Since 2009, Women for Afghan Women has removed hundreds of children from the Afghan prison system in 16 provinces across the country. We are extremely grateful to Catapult and all of you for making the purchase of this new van possible.
90 Day Report
Afghan children remain connected with their mothers and enjoy childhood
posted Jan 7, 2014 by Isabel Garcia
Progress
Since receiving the exciting news of funding from Catapult, Women for Afghan Women (WAW) has purchased a new van to transport children living at our Kabul Children's Support Center (CSC) to and from school, to doctor's appointments, and for regular visits with their mothers. WAW purchased the white Toyota HiAce in June. The van seats up to 18 passengers. WAW has already put the van to good use, transporting groups of children to and from local schools four times a day!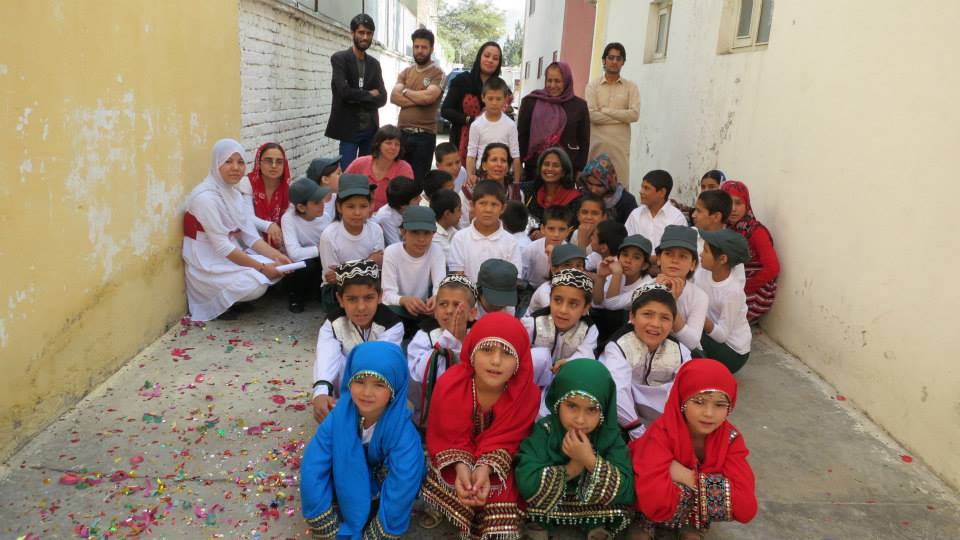 The van has also kept the children in close contact with their mothers. Children go on both individual and group visits to see their mothers in prison. Children visit once a month and during major holidays. For the holiday of Eid-al-Fitr in August, all 61 children currently living in our center were able to visit their mothers on the actual day because of the new vehicle. "I am very happy to ride in the car, especially going to school every day. Our van has a radio, an air conditioner, and fantastic seats," seven-year-old Romal said of the new van.
Click here to learn more.
Risks and challenges
The risks and challenges associated with this project are primarily related to lack of infrastructure development in Kabul, as well as increasing instability in Afghanistan. Decades of conflict have hindered the development of roads in Afghanistan. Most of Kabul's roads are in terrible shape, straining cars and causing significant wear and tear on vehicles. To address this issue, WAW has hired very experienced drivers who always use the safest and most reliable routes. In addition to poor roads, heightened insecurity in Afghanistan over the past few years has made traveling by vehicle anywhere a challenge. WAW staff monitors security conditions prior to every trip to ensure that children are not traveling during times of insecurity.
Get personal
Hadia and her brother Uranoos lived in prison with their mother before being transferred into WAW's CSC. Their mother, Wagma, was imprisoned after her husband accused her of adultery. Prior to coming to the CSC, 7-year-old Hadia and 6-year-old Uranoos, had never been to school. Both are now participating in the CSC's accelerated learning program and by 2014 will be enrolled in public school. Hadia and Uranoos like the new van. "It is the nicest car. It takes me to visit my mom," Uranoos said.
Next steps
Over the next year, staff at Kabul's CSC will pay attention to the maintenance of the new van to ensure it remains a safe and reliable mode of transportation for the children. This includes going on regular maintenance checkups and making repairs as necessary. The CSC will also continue to utilize the van to keep Afghanistan's most vulnerable families connected and keep children in school so that they can reach their full potential.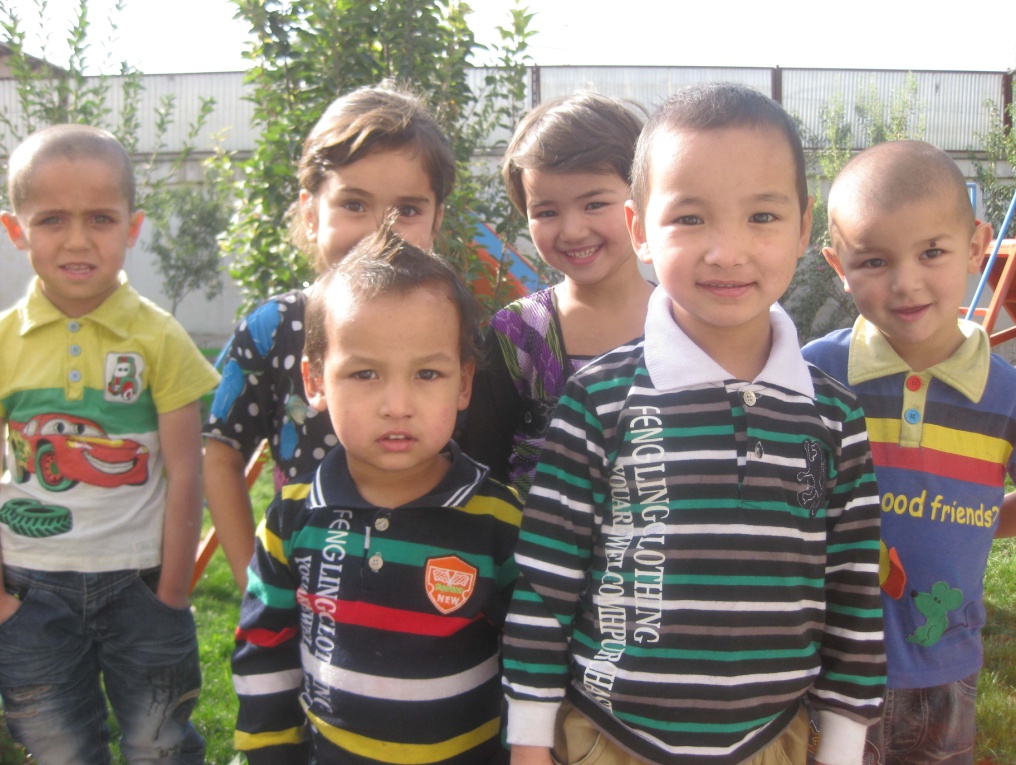 Budget:
WAW has used $21,200 to date for purchase of a van and for maintenance and fuel costs. The remaining $4,800 will be used toward maintenance and fuel costs in the coming year.
Line Items
Projected budget
Amount spent so far

Van

Maintenance and fuel

$20,000

$6,000

$20,000

$1,200
Other
The CSC is the first program of its kind in Afghanistan. Launched in 2009, WAW now operates three CSC programs across Afghanistan in the provinces of Kabul, Balkh, and Kunduz. Since 2009, WAW has removed children from the Afghan prison system in 16 provinces and will soon be opening a fourth CSC in Herat. By 2014, almost no child over the age of five will be living in the Afghan prison system anymore.
In Afghanistan, incarcerated women are imprisoned along with their children,.
Why we care: In Afghanistan, many women are sent to prison with their children for escaping violence and forced marriages. In this difficult time, these women and their children deserve to remain in each other's lives and connected.
How we're solving this: We have created safe, loving homes while providing prison visit transportation for children previously living in prison with their mothers.
Recognizing the importance of preserving the mother-child bond, Women for Afghan Women arranges regular visits to Afghan prisons so children can stay connected to their mothers and creates safe, loving homes for children previously living in prison. In order to continue to provide our children with this wide range of services, we require a new van that will take them to visit their mothers, and transport them to and from school and to doctor's appointments.
Zahra was happily married with four children. One day, a man in a military uniform came to speak with her husband. Her husband never returned and he was later presumed dead. Frightened, she moved in with her mother-in-law, but instead of finding support and a place to grieve, she was accused of murdering her husband. As a result, Zahra was sent to prison with her four children, ages 7 to 15 years old.
As of 2011, there were more than 250 children living in Afghanistan's prisons, many of whom had been born there. They live side-by-side with potentially dangerous inmates in a filthy and chaotic environment. They have no access to school or any children's activities. Many mothers choose to have their children with them because it is often safer than sending them to live with relatives where they may be used as house servants, sold, or forced into prostitution.
In 2009, Women for Afghan Women opened the first Children's Support Center in Kabul, which takes in children from three nearby prisons. Mothers are required to sign a protocol and permission slip that allows their child to be placed under the 24-hour care of Women for Afghan Women. When this Children's Support Center first opened, staff had to convince reluctant mothers to transfer their children to our facility. Now, many mothers living in prisons find us and request that we take their children. Since 2009, 165 children have called this center home.
The CSC provides a safe and loving home environment where children receive:
Individual care and support;
Three nutritious meals a day and snacks;
Clothing and basic necessities;
Daily educational classes in the center and accelerated courses for children who have never been to school;
School books and uniforms for children who are ready to attend local schools;
Time and space for sports as well as recreational and cultural activities;
Medical and psychological care both on and off site; and
A safe environment to learn, grow, and reclaim their childhood.
Because of the Kabul Children's Support Center, Zahra's four children have their childhoods back. They are thriving in their new home and are excelling in school. While Zahra longs to be reunited with her children, she is grateful for their regular visits and for how well they are progressing.
"My children are happy again," Zahra recently said.