1 year impact report
A powerful story attracts powerful storytellers, and this project was no exception.
Impact for girls & women
Women and girls of Concepción Chiquirichapa
Estimated girls & women affected
1,300
Broader impact
Film screening auduences
Estimated community members affected
1,000
"¡Poder!" A Story of Power
A year ago you joined forces with Let Girls Lead to help document and share the story of how two adolescent girls learned to advocate on behalf themselves and the girls in their indigenous community in Guatemala. Elba and Emelin joined Let Girls Lead's empowerment program, where they and 14 other Mayan girls learned to speak up for their rights. Elba, Emelin and the girls mobilized parents, teachers, and religious leaders to support girls' health and education. Together they affected change in girls' and women health and education.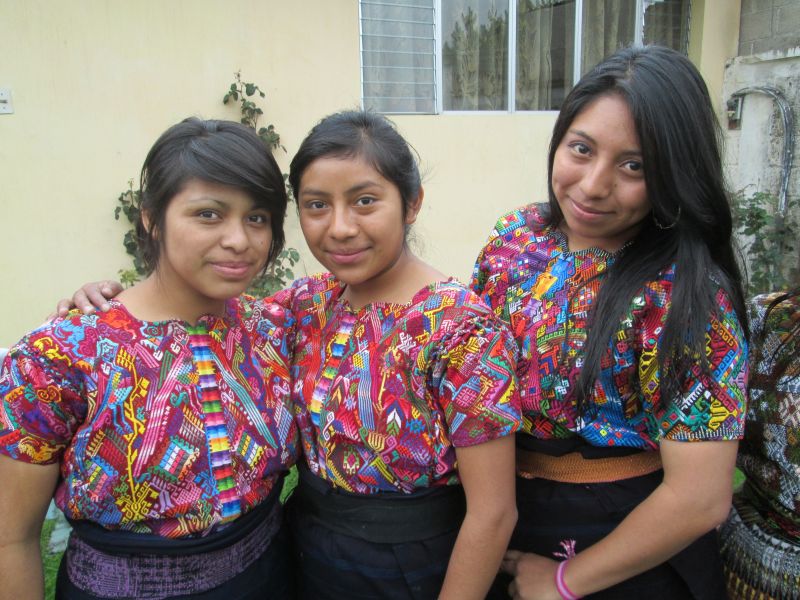 Get personal
"I have always wanted to act, and here is my chance." (Elba, Guatemala) "Such a great tool to show girls an example of leading advocacy efforts in their own communities." (Sisay, Ethiopia)
Risks and challenges
A powerful story attracts powerful storytellers, and this project was no exception. Creative differences ultimately bring out the best in a project, and can also challenge contributors in diverse ways: from overall vision to directorial decisions to post-production final touches. At the heart of all contributors' motivation was honoring and celebrating the remarkable story of Elba and Emelin. The Let Girls Team believes we achieved this.
What we've learned
1. For our next documentary, we will build in more time to shoot and edit the film
2. Next time we will strategize to improve how we can drive more traffic to Catapult's site.
Next steps
"¡Poder!" was the first of what we hope will be many documentary films to share the stories of girl leaders around the world advocating for change in education, health, reproductive rights, economic opportunity, and political voice.
Budget
Line Items

Projected budget

Amount spent so far

Animation, Director

Sound editor

Voice-over Artist

Reproduction

Distribution

Total

-

-

-

-

-

$10,000

-

-

-

-

-

$10,000
More information
Girls are their own greatest champions, and given the right tools and platform they can affect meaningful and sustainable change for themselves, their families, and their communities. Storytelling is a powerful way for girls to communicate deeply personal experiences via a medium is their own. We are honored to help share these stories – bringing the realities and possibilities of girls' lives to wider audiences, and putting names and faces to otherwise remote issues and problems.
Further reading
http://www.huffingtonpost.com/denise-dunning/poder-a-story-of-girls-ov_b_4946308.html?1394648384 http://www.impatientoptimists.org/Posts/2013/09/Two-Girls-Launch-Change-In-Guatemala
90 day impact report
PODER's message of real girl power reaches a global audience

Progress
Let Girls Lead's funding from Catapult allowed us to finish editing PODER, develop promotional materials for the film, and host three film premieres. As soon as we received news that our project had been fully funded, we got to work finishing our edits to the English and Spanish versions of PODER, including animation, sound, and subtitles. Once the film was completed, it was time to introduce Elba and Emelin to the world! In March and April 2014, we premiered PODER at the Commission on the Status of Women (CSW) in New York, in San Francisco, and in Guatemala. In New York, Let Girls Lead's Executive Director Dr. Denise Dunning welcomed a global audience at a sneak peek of the film. PODER's official premiere took place in Elba and Emelin's hometown of Concepción Chiquirichapa, Guatemala with over 100 guests. Finally, the film premiered in San Francisco with an evening event bringing together over 250 people and a panel of experts discussing the power of storytelling to empower girls.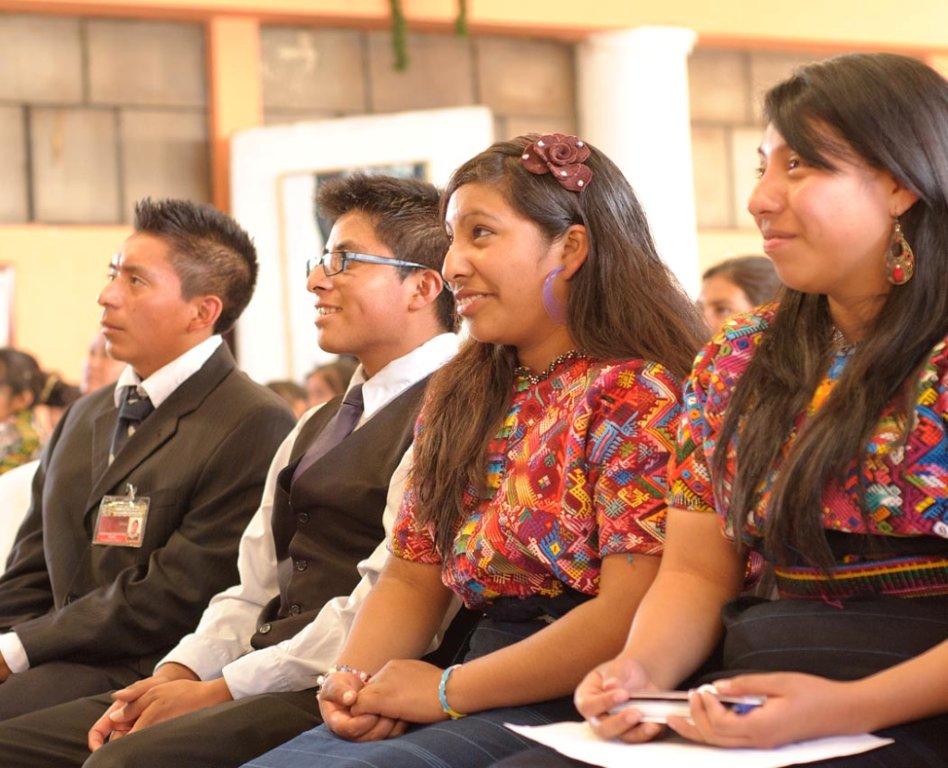 Risks and challenges
The challenges we faced on this project are part of making any film – long editing hours, short deadlines, and the pressure of making sure PODER accurately reflected the voices and experiences of Elba, Emelin, and the other girl leaders who participated. We had the added challenge of developing English and Spanish versions of PODER simultaneously, but with the financial support from the Catapult community, we were able to hire outside consultants to provide a professional polish to the translation and sound edits. We hope you're as excited as we are with the results!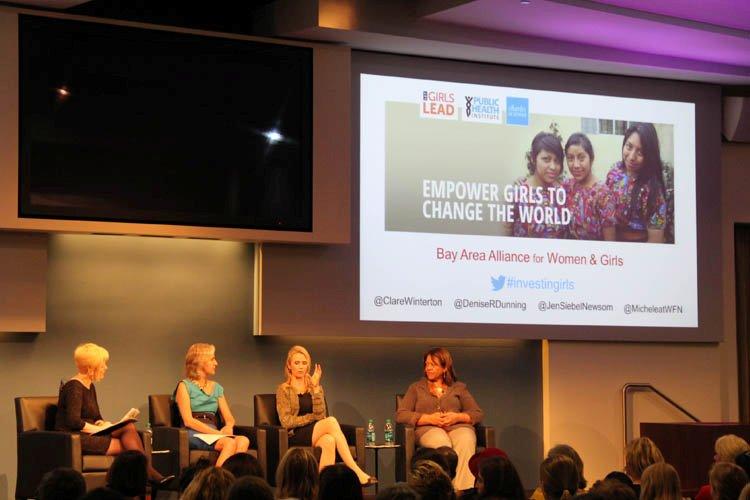 Up Close
"I had the honor to travel to Guatemala to film PODER. Besides starring in the film we wanted Elba and Emelin to come away with some production knowledge. They learned about how to use the camera, prep for sound, and review the daily footage to see if they approved of the takes. Both girls loved it and I am sure they will incorporate these new skills in future projects!" - Lorena Gomez-Barris, Let Girls Lead, Communications Coordinator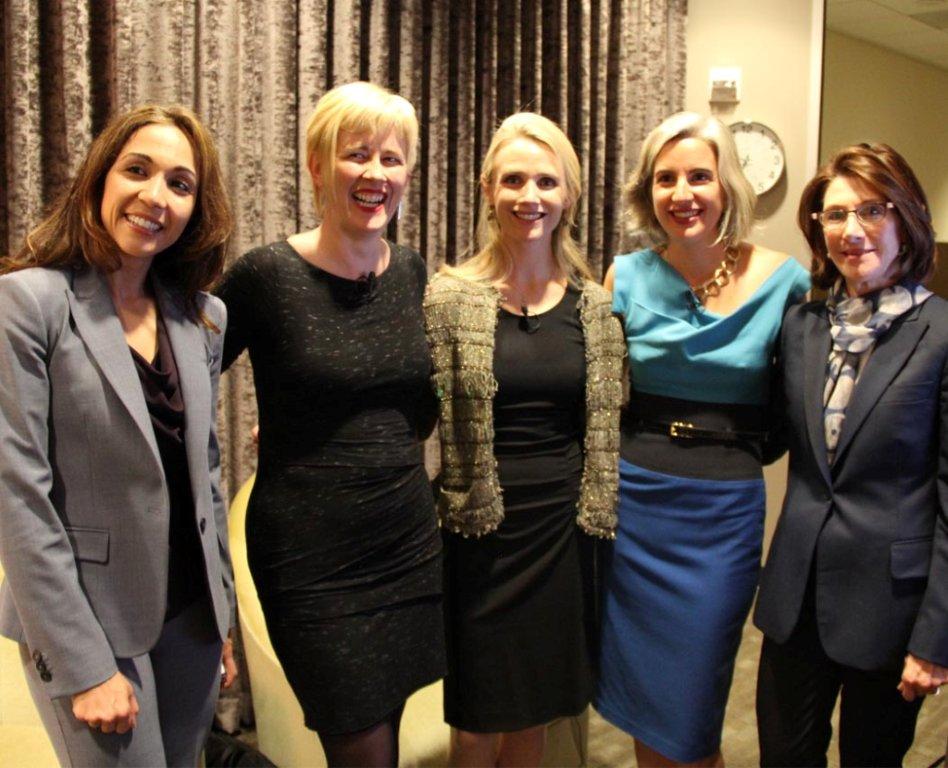 Next steps
Now that PODER is a finished product and our premieres are over, we want to bring the film's message of real girl power to the largest global audience possible. Let Girls Lead is continuing to host film screenings, including the upcoming Africa premiere in Abuja, Nigeria in May. We are currently submitting the film to festivals throughout the US, and in early May, the full film, along with a screening guide for individuals and organizations, will be available on the Let Girls Lead website.
Budget
Our use of Catapult funds aligned closely with our proposed budget. We were able to obtain free music licenses for the film, however, and used that savings to invest in our three PODER premiere events.

Line Items
Original budget
Amount spent so far

Film editing

Translation and subtitles

Animation

Film premieres

$4,000

$500

$3,000

$2,500

$4,000

$500

$3,000

$2,500
Further reading
Huffington Post -The Power of Story
Forbes: A Teen Girl's Secret to Finding Real Power: Fix Something That's Broken
How did 15 teenage girls transform a town of over 26,000 people and a nation of 14 million?
Why we care: Elba's family lives in the Western Highlands of Guatemala, where only 14% of Mayan girls finish school, more than half are pregnant before the age of 18, and most live in extreme poverty.
How we're solving this: Let Girls Lead is helping Elba and the girls tell their powerful story by partnering with Emmy award-winning filmmaker Lisa Russell to create ¡Poder! ('power' in Spanish). This short documentary includes narration by Jennifer Buffett, global advocate for girls, and will inspire audiences to invest in girls' power to transform their own lives, families, communities, and the world.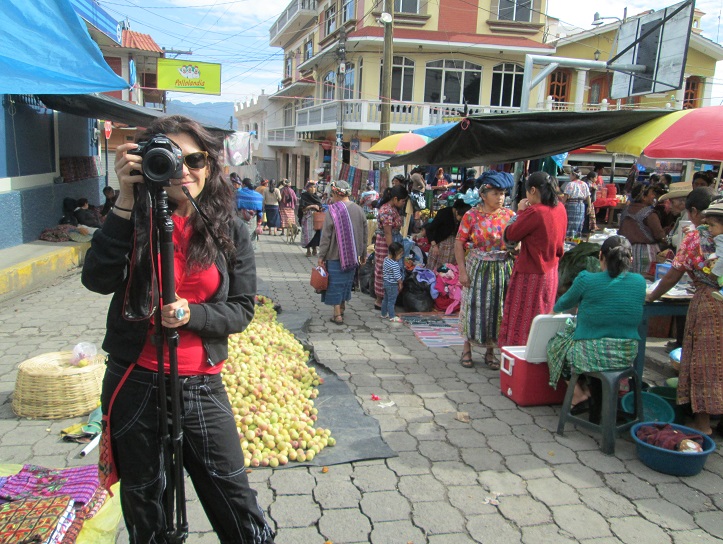 Meet Elba Velasquez Hernandez from Guatemala. The oldest of six children, Elba struggles to stay in school and help her family make ends meet. Elba is responsible for cooking, cleaning, and caring for her younger siblings – chores that give her little time for studying.
Against these powerful obstacles, Elba and 14 other Mayan girls transformed their community. But how?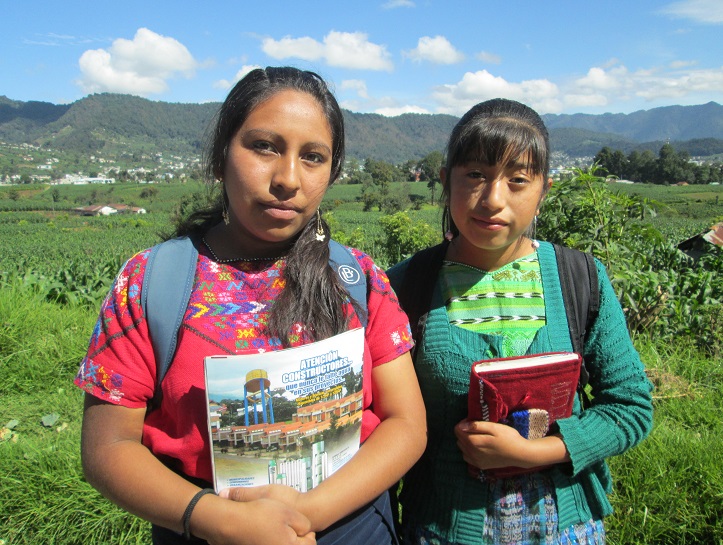 First, Elba joined Let Girls Lead's empowerment program, where she and other 14 Mayan girls learned to speak up for their rights. Elba and the girls mobilized parents, teachers, and religious leaders to support girls' health and education.
The girls met with local government officials and developed a detailed policy proposal to present to their Mayor. In their first meeting, the Mayor laughed them out of the office.
But Elba and the girls refused to give up. For several months, they struggled to convince local leaders that girls matter. They spoke on youth radio and TV about the violence and discrimination facing girls, asking the community to support girls.
In their second meeting with the Mayor, Elba explained that completing school would improve girls' lives, and also reduce poverty for their families. The girls told the Mayor having access to health services would lower teen pregnancy rates, and that violence prevention programs would benefit the entire community.
The Mayor signed policies that he co-wrote with the girls, and the government now funds programs that support girls to finish school, see a doctor when they need one, and reduce violence in the community. For the first time in Guatemala's history, two of the girl leaders were elected to the town council.
Let Girls Lead needs your help to complete this important film. Your donation will allow us to finalize the film, including editing, translation, animation, and music composition. Every dollar raised through Catapult will help us share this powerful story with girls around the world and inspire global audiences with Elba's courage and strength.
Learn more about the film and Let Girls Lead through our newsletter, on Facebook, and Twitter @LetGirlsLead.