90 Day Report
Creating a better learning environment
November 18, 2014
Progress
This is the final update, there is no one-year progress report.
Piece by piece, we are creating the basis for a beautiful library. We have bought furniture and are setting it up at our school in Kalebuka. The girls are already getting to enjoy the books in the library and relaxing on the bean bag chairs.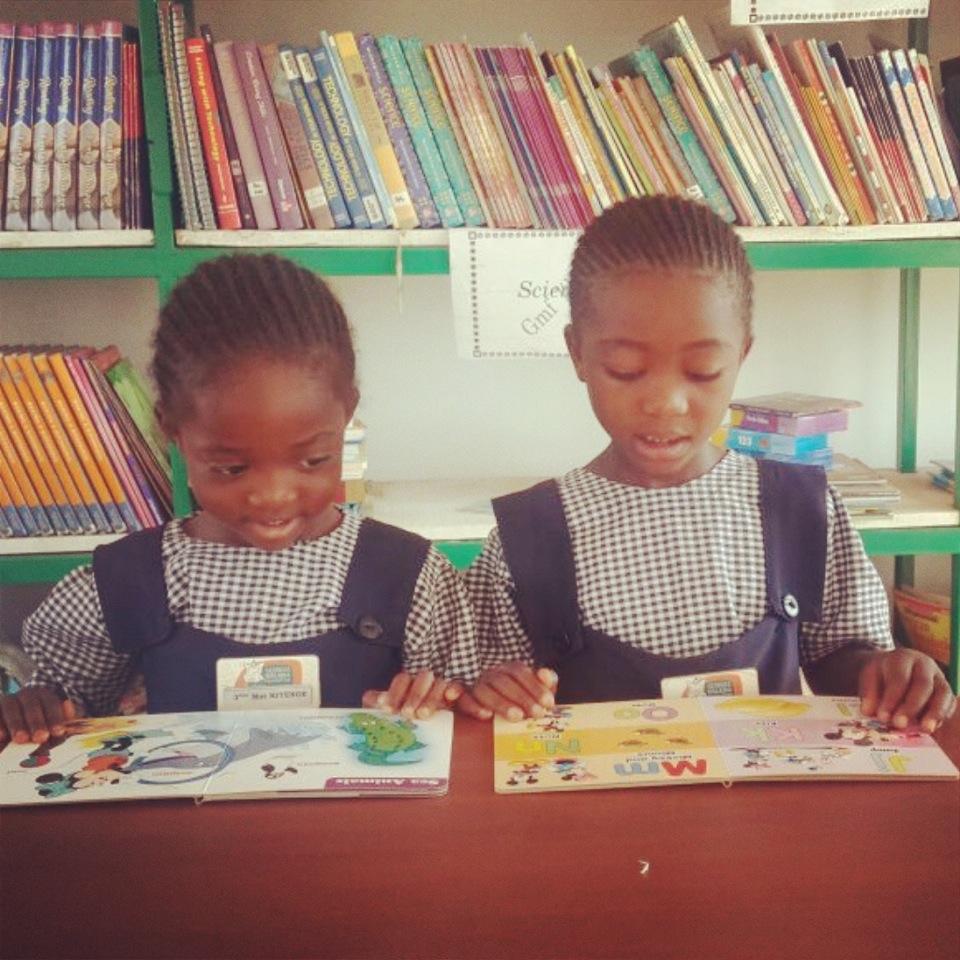 Risks and challenges
Shipping down to the Democratic Republic of Congo and clearing customs can take quite a while, so we are only just beginning to set up the furnishings.
Get personal
Kisoma Mumba Henriette (student): "My classrooms are beautiful, I am being given a good education, the donors have good hearts, and the teachers all care so much about us. I love my school!"
Next steps
The next step is to secure funding for the technology part of the e-library, including the computers and printers, so that the girls will have access to the best possible education.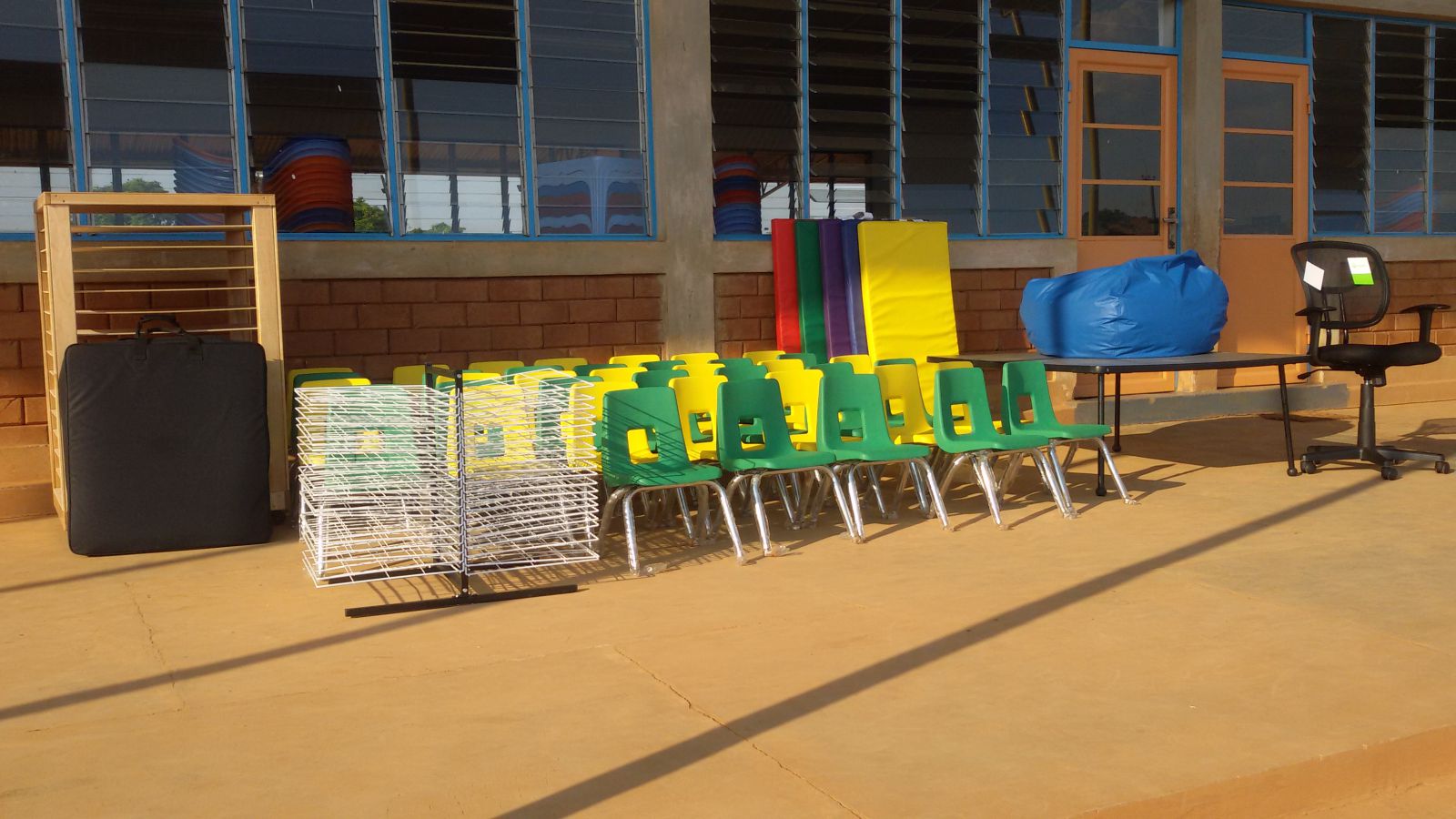 Opening the first library in Kalebuka will help a whole community have access to literacy.
Why we care: There is a 57% literacy rate for women in the Democratic Republic of the Congo, which leaves many of them disenfranchised, disempowered, and more susceptible to abuse.
How we're solving this: By furnishing the first e-library in Kalebuka with activity tables and chairs, comfortable furniture, dry-erase boards and more! Through the library, students will be able to enjoy reading, be trained in new technologies and be better prepared for their future. With your support, we'll create the perfect learning environment to achieve that.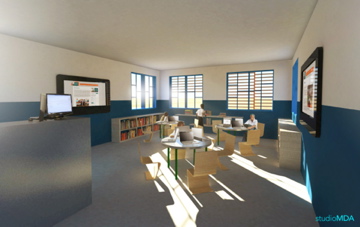 Seven million children are currently not attending school in the Democratic Republic of the Congo. It is a country that has been torn apart by years of civil conflict and extreme poverty, leading families to unequally prioritize the education of their children. The village of Kalebuka is in an underserved area, with no school and library in the vicinity.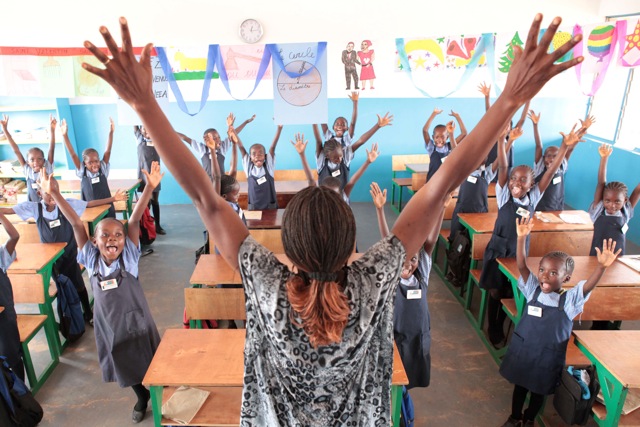 When we opened the Georges Malaika School for Girls in 2011, we took a first step in filling this lack of schools in the vicinity, and we hope to continue expanding our reach through the construction of more classrooms. In addition to our girls' school, this e-library is another step in giving access to new technology where it is most needed.
Our goal is to see the illiteracy rate decrease by offering access to the library to all. We currently have 180 girls studying in our school, and in September 2014, 200 girls will be directly benefiting from this library.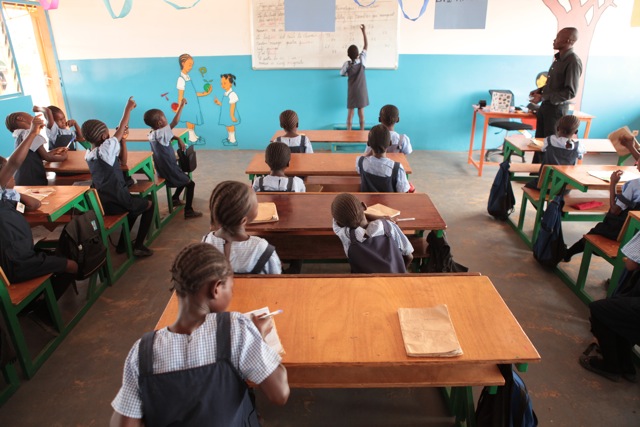 We expect to see the most impact on the students and teachers of the school, who will have a convenient place to further their education. We will be testing reading comprehension to see how the students are progressing, along with tracking what materials they are reading and how long it takes them to complete the books. Also, the students will be trained to use computers and new technology and will be asked to present assignments using these new tools.
Before doing all that, help us paint and furnish this library to make it an enjoyable study environment for our girls!