90 Day Report
Girls Lead in Guatemala
September 26, 2014
Progress
This is the final update, there is no one-year progress report.
In Guatemala, your support is helping us run a joint UN program for adolescent girls that promotes their general rights and supports education. Below are a few highlights:
Eight "friendly spaces" - places that offer health information - were created, serving more than 800 adolescent girls and boys.
UNFPA and UNICEF organized a conference where teenagers networked with their peers, working on adolescent pregnancy prevention. Also, 56 youth leaders were trained on peer education.
A two-day training session was held for teachers and education coordinators. Backpacks with school supplies, dictionaries, math materials, and books were distributed during the training in order to encourage the participation of girls and support them with educational resources.
Through the Guatemalan Parliament of Children and Adolescents, more than 150 adolescents participated in activities related to leadership development.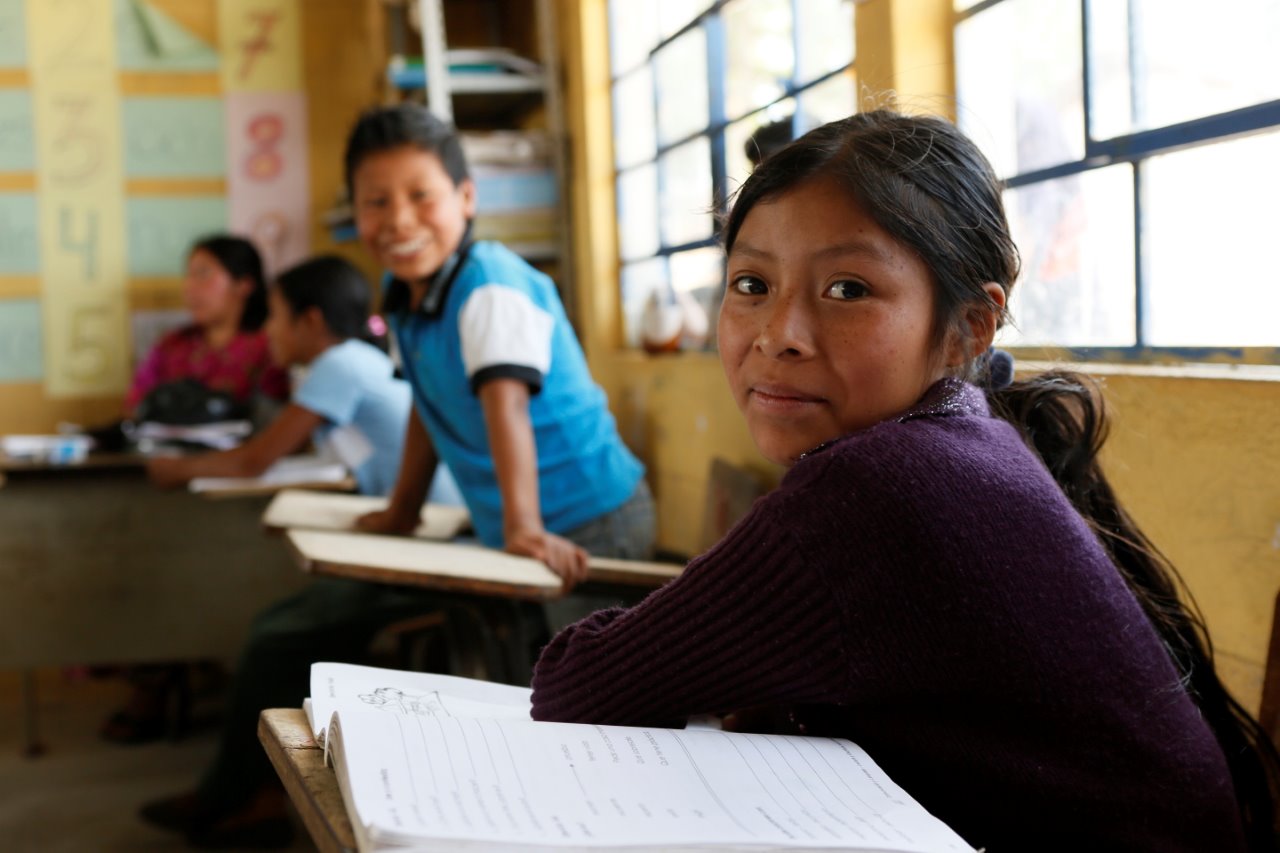 Risks and challenges
The project's start was delayed for several reasons, including the bureaucracy within the government. Because of this challenge, it took more time than planned to review and approve materials and strategies. Engaging adolescents' participation in program activities can also be complicated and difficult to achieve, especially in the case of girls. To overcome this, the program included meetings with parents and lobbying of local authorities, as well as linking learning activities to crafts, cooking, and embroidery. Additionally, in some communities creating adolescent girls groups took longer, because there are no established community networks.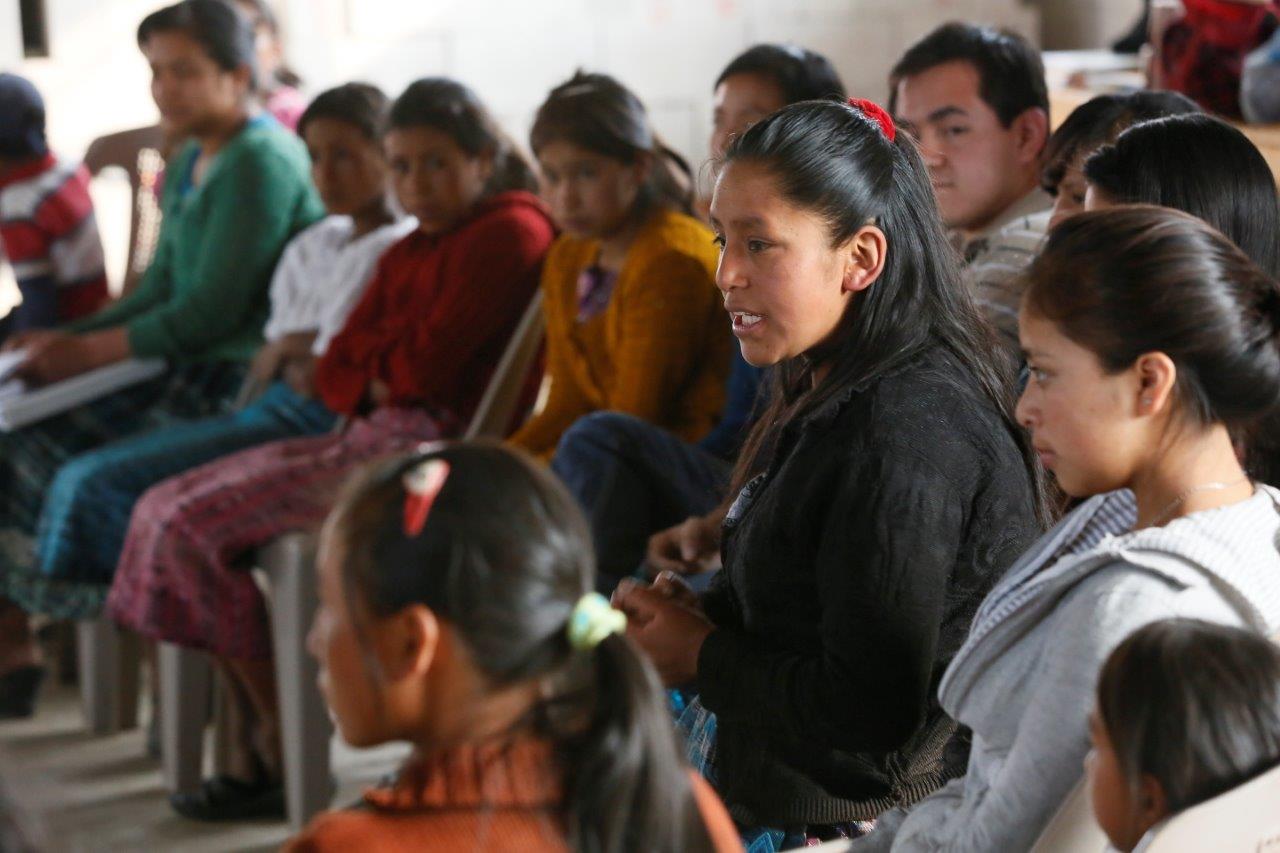 Get personal
Keyli is a 14-year-old indigenous girl who knows many girls her age that have dropped out of school to work and help provide for their families. She is determined to make a better life for herself. Through this program, Keyli goes to weekly workshops to learn about her rights, allow her to express herself, and provide her with information about issues that affect her. "I've learned that I can do whatever I want if I persist. I've learned that I have rights and that gives me new opportunities."
Next steps
Your support is helping UN agencies and local partners provide programs that serve adolescent girls and strengthen relationships with government agencies, including the Ministries of Health and Education. This is a three-year program that focuses on two areas, Huehuetenango and Totonicapán, in the Western part of Guatemala.
Support the comprehensive needs of indigenous and marginalized Mayan girls from the Western Highlands of Guatemala.
Why we care: Girl Up believes that all girls, no matter where they are born, should be educated, healthy, safe and counted.
How we're solving this: Enrolling 25 Guatemalan adolescent girls into the Girl Leader and Girl-to-Girl training programs that strengthen the leadership capacity of rural indigenous girls.

Girl Up's Girl Leader and Girl-to-Girl trainings programs enable girls to fight the barriers that keep them from exercising their rights to education, health, and safety. These programs are specifically designed for rural populations with limited literacy skills and run by Grupo Maíz, a 28-year old grassroots organization based in El Salvador, which specializes in non-formal empowerment education.
Through Girl Up's support—girls have the opportunity to become educated, healthy, safe, counted and positioned to be the next generation of leaders.
In Guatemala, a country where poverty and inequality are prevalent, indigenous women and girls are by far the most vulnerable to poverty and violence and the least likely to attend school or access accurate health information. At every age, girls in Guatemala are less likely to be enrolled in school than other groups. Girls may drop out of school to take care of siblings, to marry early, because school is too far or because teachers are unable to offer culturally relevant information in local languages. Often, the failure to complete primary school results from a combination of these factors.
Girl Up's work in Guatemala addresses the complex challenges affecting indigenous girls' opportunities for success. The program brings together United Nations agencies and different government and community bodies to establish and defend the rights of indigenous girls. What we do focuses on:
Building an evidence base: Data on rural, indigenous girls is limited since this population is often hard to access because of geographical and language barriers. The program addresses this cap by calling for studies, which are then used to drive policy decisions supporting the rights of adolescent girls.
Creating flexible health and education systems: Indigenous girls living in rural areas often don't have access to health services or school. The Ministry of Health offers healthcare providers special certification in addressing the needs of adolescents and trains young women to become peer educators. The Ministry of Education is also developing a curriculum to help girls who are behind in school.
Eliminating violence: Violence against women and girls is pervasive in Guatemala, but few government or community agencies are equipped to prevent or respond to crimes against adolescent girls. The program convenes networks of agencies that are legally bound to protect girls and create solutions to address and eliminate violence.
With funding from this project, 25 girls will not only become leaders through the Girl Leader program but also impact the lives of other Guatemalan girls after becoming trainers through the Girl-to-Girl training program.