1 year impact report
"Many of our customers used to use ocote (a local pine that is used as a candle), and the smoke really bothered them. They are very happy with their plantitas - solar lights!"
Impact for girls & women
This number is based on the average of three women per household in the area.
Estimated girls & women affected
375
Broader impact
Female community members and co-op members that benefit from the economic impact of the solar lights in their community.
Estimated community members affected
750
Illuminating opportunity in Honduras
Nearly 50% of the 600 solar household lighting systems we sent to Honduras have been installed. We're providing 1,200 new LED light points, 600 USB charging ports for cell phones and other small devices, and a new level of dignity for rural families that have lived their entire nocturnal lives by the light of candles, low quality flashlights, and contaminating kerosene lamps. Your support helped to fund 125 of the lights in this shipment, allowing us to reach many more families in need of clean energy solutions for their homes.
Get personal
"Many of our customers used to use ocote (a local pine that is used as a candle), and the smoke really bothered them. Or else they would buy candles and flashlights, and that was really expensive. They are very happy with their plantitas - solar lights!" -Miriam Leonel Bonilla, solar light user and distributor, Las Marías, Honduras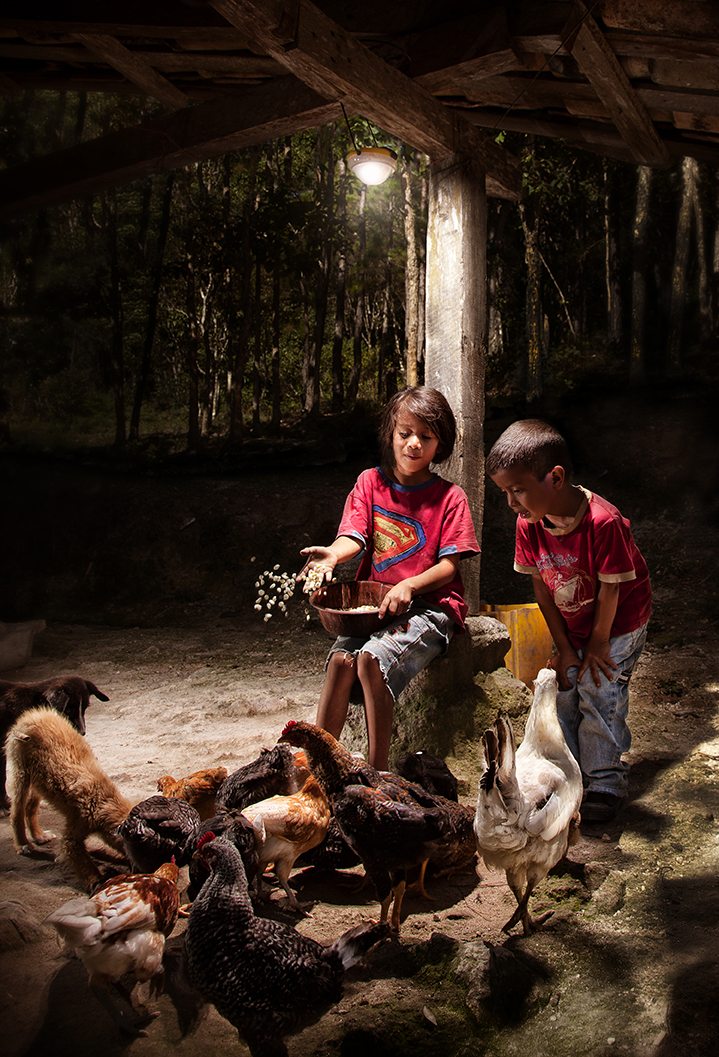 Risks and challenges
Honduras is one of the most dangerous countries in the world, and our vendors and promoters live with risk every day. We are lucky to have a dedicated team of people across the country that see the opportunities that exist in solar energy. They believe that the benefits that solar energy brings to their families and communities who buy the systems outweigh the challenges in getting them into the field. In addition to the violence plaguing Honduras,
What we've learned
This order of Barefoot Power Solar Household Systems was our first test of a new international supply chain that has us order product in bulk to a central warehouse, from which the products are distributed by land to four different countries. Every step of that process contained a lesson in how to be more efficient in getting these products to the families that need them most. On a macro level, we have learned that we have one of the most innovative approaches to getting products to several Central American countries at once. In Honduras, we have learned that whoever can provide households with the best customer experience will be the one to succeed in expanding the great opportunities in renewable energy for the developing world.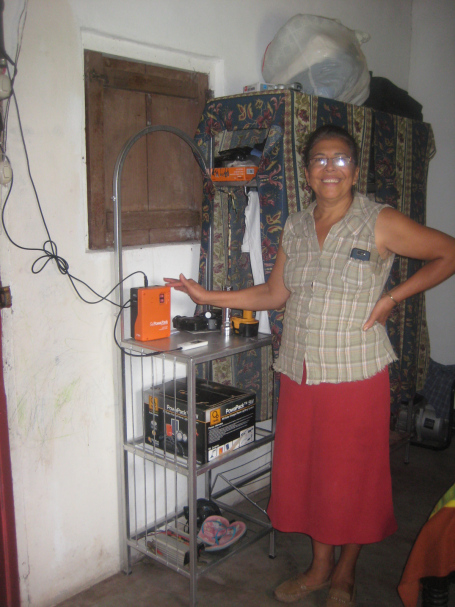 Next steps
Working with social impact technology company Dimagi, we will be piloting a new mobile data collection app called CommSell. This app will allow our field staff to complete surveys on an Android phone, in the field, and automatically populate a database that tells us where our products are, how long they've been there, and how much money they are saving users. We can also use this information to conduct follow-up visits and maintenance as needed.
Budget
We used the full amount of $10,625 to purchase 125 solar home systems.
| | | |
| --- | --- | --- |
| Line Items | Projected budget | Amount spent so far |
| 125 Powapack 5W kits | $10,625 | $10,625 |
More information
Learn more about our new social enterprise, Luciérnaga.
Further reading
http://www.globalpartnerships.org/featured-stories/challenges-opportunities-social-enterprises/
90 Day Report
Illuminating opportunities for energy poor communities
posted Jan 7, 2014 by Isabel Garcia
Progress
Funding from Catapult.org has enabled us to make a bulk purchase of 1,000 household solar lighting systems, the Barefoot Power Connect 600, both for commercial resale and as samples to our growing network of distributors throughout Central America. Since our application to Catapult, our operation has grown considerably, and we are now importing product for distribution in four countries: Guatemala, El Salvador, Nicaragua and Honduras.
Of the 1,000 units, 600 were sent to Honduras where we have 125 individual vendors and 20 institutional distributors representing our product line in rural communities. This product arrives perfectly timed for promotion during the holiday season, which also corresponds with the yearly agricultural harvest. As the cost to import each unit rose to $90, 95 of these units will have been funded by Catapult donors, to be used as samples and demonstration units for our vendors and partners.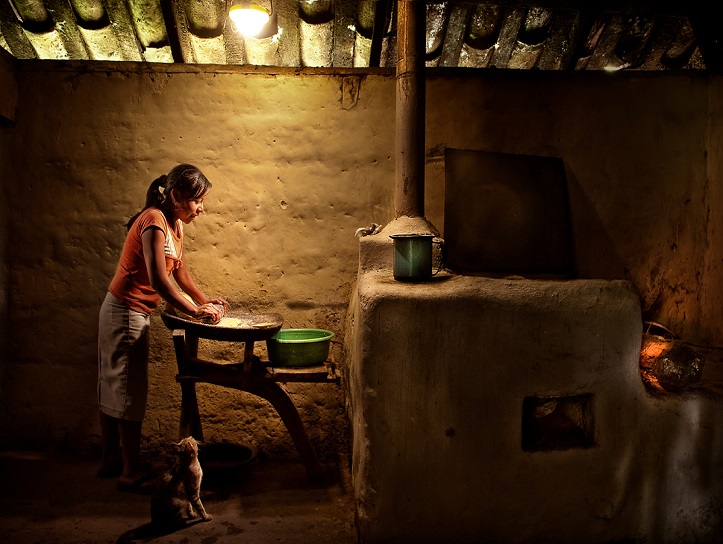 Risks and challenges
Every ambitious project has its unique set of challenges and lessons to be learned. Since we applied for Catapult support, we have seen manufacturers increase their prices as they brought new products online, we have expanded our geographic reach to serve four countries instead of just one, and we have re-routed our supply chain to import in bulk through a central location (in this case through a free-trade zone in El Salvador), and have learned lessons every step of the way.
Just the process of importing through a new channel has presented us with dozens of new lessons to assimilate - proper paper trails, new processes for overland importation vs. sea port importation, and unforeseen costs... but ultimately this route will save our customers money when they buy our products, and we'll be able to serve exponentially more people than we could when we only operated in Honduras.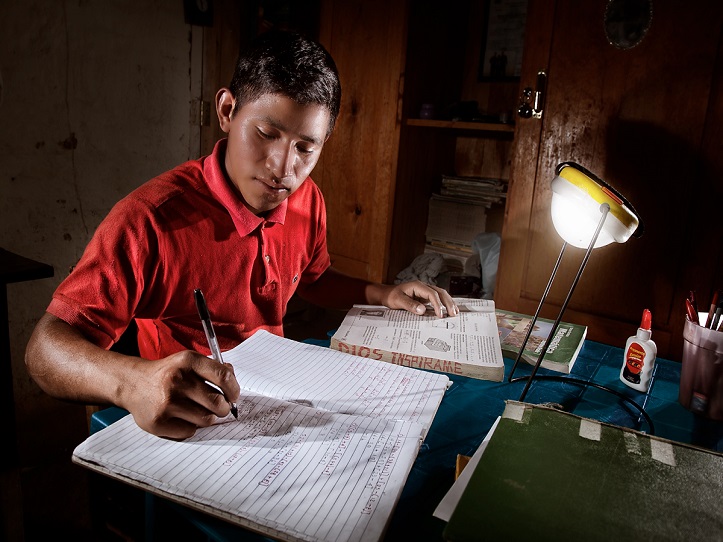 Get personal
We recently spent four weeks touring the regions of Honduras in which we have distributed product since January 2012, and had the opportunity to interview dozens of customers who are benefiting from the clean renewable energy that we've made available to them. There are tailors that can work longer hours, rural shops that can stay open later, students that can study long after dark, kids who don't have to be afraid of going out to the latrine in the dark, and hundreds of women who don't have to breathe the toxic smoke from kerosene or wood splinter ocote candles when they rise before dawn to begin their daily routine. By all indications we saw that this was a project that needed to be expanded aggressively.
Next steps
Currently we have formalized our approach even further by registering a wholly owned subsidiary of Trees, Water & People, called Luciérnaga, LLC (this means 'firefly' in spanish), that will manage all of the supply chain related parts of the business.
Our goal is to be able to purchase larger and larger quantities of product and to make our supply chain continuously more efficient, so as to provide our customers with the best value possible. We are generating employment, new income streams, and clean energy for Central American families, and we plan on continuing to grow our operation to the benefit of tens of thousands of families.
Budget:
Line Items
Projected budget
Amount spent so far

TWP Admin Costs

Cost of Product, Insurance, Shipping

$2,072

$8,553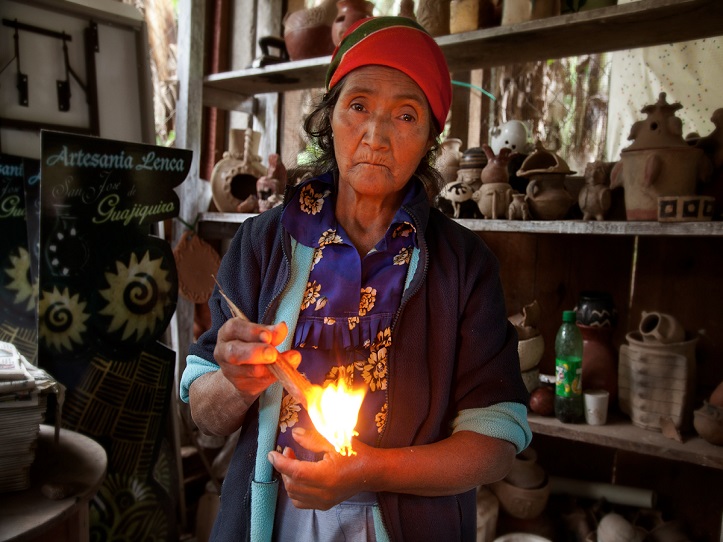 We recently won the 2013 Energy Globe Award for Honduras, and have recently had our project accepted into the 2014 Agora Partnerships Venture Accelerator for Latin America. We will be showing our work via photography exhibitions in Colorado and Washington DC over the next month to continue raising awareness and support. http://treeswaterpeople.org/art
Help provide "cleantech" solar solutions to end energy poverty in Honduras by reducing the use of toxic and expensive kerosene in the home.
Why we care: Lack of efficient energy leaves Honduran families in the dark and with an unhealthy reliance on dangerous kerosene lanterns that pose a threat to physical and environmental health.
How we're solving this: Distributing high-quality and low-cost energy efficient solar products, including solar lighting and phone chargers, to entrepreneurs in Honduras to combat energy poverty.
In Honduras, unreliable electricity provided by imported diesel fuel is available to only 2/3 of the population, leaving the remaining third without any electricity in their homes. This means that 2.5 million rural Hondurans are left in the dark, relying on dangerous kerosene lanterns or low-power candles once the sun sets. Although these lanterns are readily accessible they lead to increased risks of house fires, chronic exposure to deadly indoor air pollution, and high weekly payments for many low-income women and their families.
Trees, Water & People works with partner organization, Asociación Hondureña para El Desarollo (AHDESA), in Honduras to distribute high quality, low-cost solar products, including solar powered lighting, solar PV systems, and solar mobile phone chargers. These innovative products reduce daily fuel expenses and indoor air pollution associated with the continuous use of kerosene for home lighting. By working with small businesses, women's co-operatives, and local entrepreneurs, cleantech products will reach hundreds of isolated agricultural communities and therefore provide lighting for many off-grid families at a low-cost.
These products will help to rapidly increase the accessibility of low-emission solar lighting and cell phone charging products to women and their families throughout Honduras. By distributing the products and providing training opportunities for these new technologies to rural residents, we address the challenge of energy poverty that is so prominent in Honduras today.
One out of every two people in the world has limited access to safe and affordable sources of energy, but with the distribution of solar products we are working to change this reality, pulling women and their loved ones out of poverty cycles.