1 year impact report
Throughout this past year, we've been training judges, prosecutors, and law enforcement officials to implement anti-trafficking laws and put traffickers behind bars.
Impact for girls & women
This is the number of women who were directly trained by our program.
Estimated girls & women affected
54
Broader impact
It is expected that implementing the anti-trafficking laws will affect the larger community.
Estimated community members affected
54+
Implementing Cameroon's anti-trafficking laws
One year ago, you chose to stand with Vital Voices to "Make laws keep their promises!" With your support, we have been able to continue training judges, prosecutors, and law enforcement officials to implement anti-trafficking laws and put traffickers behind bars. This year we planned two trips to five cities in Cameroon to further these trainings and provided follow up services to former participants.
In May of this year, one member of the Vital Voices staff traveled with our partners to visit the North West Regional Task Force for Trafficking in Persons in Cameroon. Our partners brought with them data collection tools for the task force to more accurately track their cases. The 21 member task force informed us that they have rescued 30 victims, executed awareness campaigns, and provided rehabilitation efforts for victims. During our visit, we were also able to meet with several government officials. We were pleased to hear that each office was impressed with the work of the program and offered their support for the continued efforts of each of the task forces. We are looking forward to monitoring these groups and their efforts to implement Cameroon's trafficking laws in the coming years.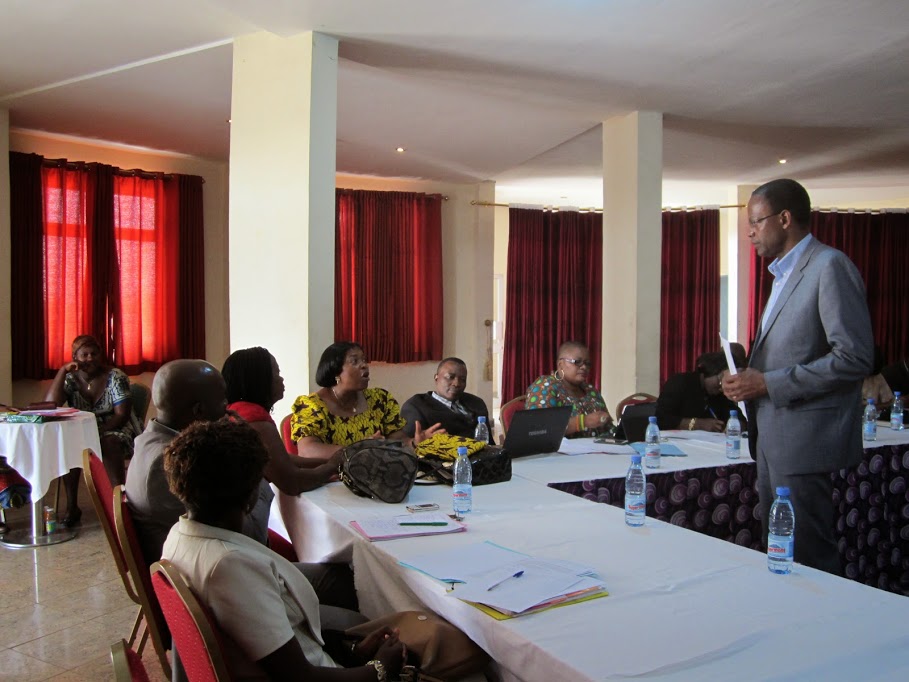 Get personal
The most recent visit to Cameroon brought to light one particular success. One of our faculty members from the very first iteration of the program, Chongsi Ayeah Joseph, shared with our staff his increased level of involvement as the executive director of the Center for Human Rights & Peace Advocacy. The governor has publicly supported his work, giving him the credibility he needs to effectively investigate trafficking cases and bring perpetrators to justice.
Risks and challenges
One of the biggest challenges we have seen is a lack of funding for the task forces that were established during the first iteration of this project. We are fortunate to work with a group of individuals who are so passionate about the issue that they are willing to reach into their own pockets to continue their involvement. Additionally, they have continued their participation through opportunities such as unpaid speaking engagements and other community outreach activities. Although the government is supportive of this initiative, there are restrictions to their budget, which makes it difficult to fund such important work.

What we've learned
The success of our Institute on the Investigation and Prosecution of Human Trafficking is not only measured by our ability to build the capacity of police officers, judges, and prosecutors, but also relies on their continued success and partnership long after our project has ended. We have seen tremendous support from local governments in this initiative, and their investment and engagement is vital in the fight to end human trafficking. Throughout this project, we have realized the success of this model and are excited to adapt this to similar criminal justice institutes to fight gender-based violence in other parts of the world.
Next steps
We are looking forward to our final trip to Cameroon in September of this year. We will be meeting with the remaining task forces that we were unable to meet in May and are excited to see what they have been able to accomplish. While this will be our last trip, we are confident that the task forces that this project has helped to establish will continue to do great work.
Budget
Line Items

Projected budget

Amount spent so far

Training Programs

Technical Support

Staff Travel

Other Direct Costs

$15,000

$5,000

$3,500

$0

$13,566

$5,000

$3,500

$1,434
Further reading
For more information, please visit our project page.
90 Day Report
Putting traffickers behind bars
posted Oct 23, 2013 by Isabel Garcia
Progress
Vital Voices has taken substantial steps toward making laws that prevent violence against women keep their promises. Since receiving funding from Catapult, we have been able to advance the goals and objectives of the project "Improving Cameroon' s Criminal Justice Response to Human Trafficking."
So far this year, a delegation of experts organized by Vital Voices traveled to Yaounde and Bamenda, two major cities in Cameroon, to meet with officials and provide a Human Trafficking Institute. Over 50 members from the criminal justice system (law enforcement officers, prosecutors, judges) worked collaboratively with the women leaders in their communities who are providing services to victims and survivors of trafficking. The focus of this training was not only how to investigate and prosecute cases of trafficking in persons, but also why it is important to pay attention to this crime.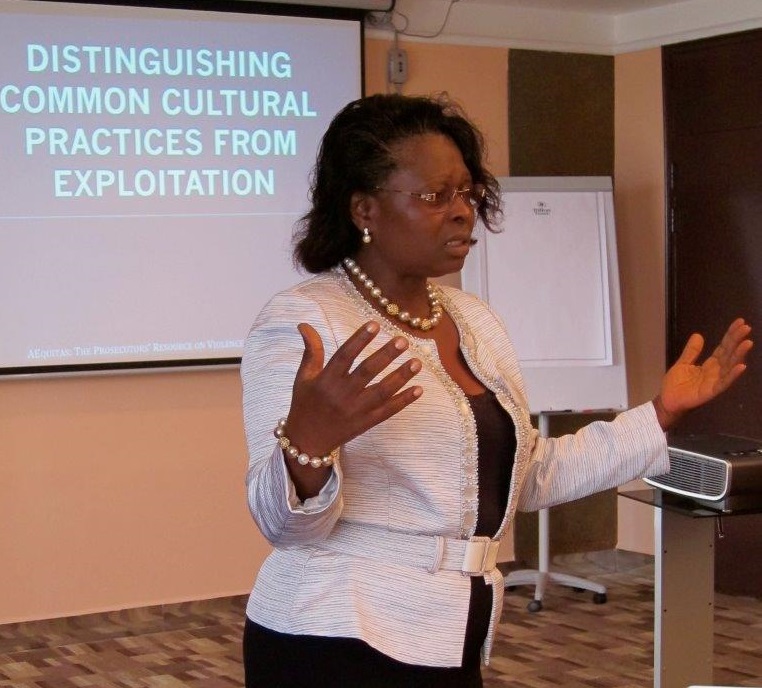 Risks and challenges
The criminal justice system in Cameroon has taken steps to identify trafficking cases, though reliable communication and documentation about cases remains weak. Program participants organized a workshop on restitution and provided assistance in filing court complaints on trafficking.
Despite this modest progress, limited public awareness of the nature of trafficking not only undermines efforts to prevent trafficking, but it impedes the identification of cases as well as their effective prosecution because witnesses and victims are unlikely to come forward and cooperate. In Vital Voices' upcoming follow-on training, we will continue to address the importance of documenting crimes of trafficking in persons and prosecuting perpetrators.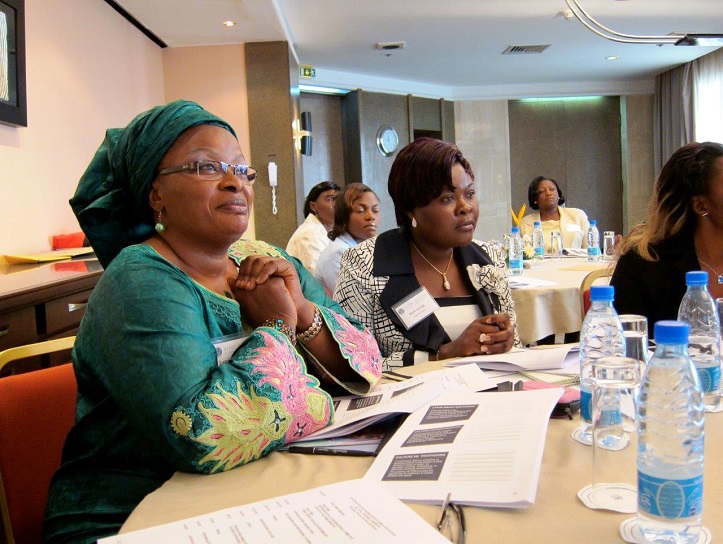 Get personal
One magistrate stated in her evaluation, "Our culture is such that trafficking is often overlooked or neglected as a means of helping vulnerable persons. This training has clearly drawn the line between culture and trafficking." A police officer stated, "I did not know the gravity of human trafficking as an offense. Through this meeting, I have found it to be serious and needs my prompt attention as a law enforcement officer."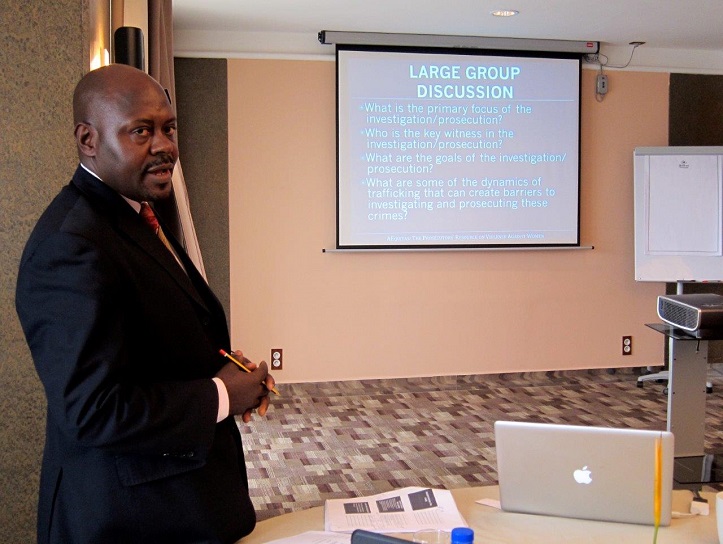 Next steps
Vital Voices is planning two upcoming Institutes to continue our work to make the laws keep their promises. The first program is an expansion of our successful work in Cameroon in other parts of the country. The second will be a new program in Uganda, also focusing on the strengthening of anti-trafficking legislation and the enforcement of the laws.
While many countries have legislation addressing violence against women, few countries enforce these laws. Vital Voices makes laws keep their promises.
Why we care: Regardless of culture or geography, age or race, women are subjected daily to violence in its many forms: domestic violence, sexual violence, human trafficking and harmful traditional practices.
How we're solving this: Vital Voices addresses the issue of violence against women by working with women leaders, women's rights advocates and activists, and government officials to create a holistic, coordinated community response to gender-based violence.
One in three women will experience violence in her lifetime. As long as the laws remain unenforced – and violence against women persists – women's human rights are restricted, democracy is compromised, and development is stalled.
Vital Voices established an innovative, inclusive training program, engaging the entire community – both women and men – to address these issues head-on. An effective coordinated response to violence against women requires that members of the criminal justice system (i.e. police officers, prosecutors, judges) work collaboratively with the women leaders in the community who are providing services to victims, advocating for the passage of legislation, and demanding that laws be enforced.
There are currently four versions of this unique training program – one each for domestic violence, sexual violence, human trafficking, and universal violence against women. Topics discussed include how to hold offenders accountable for their crimes, the importance of ensuring the safety and dignity of the victims, and why the police and judges should implement the laws that already exist.
With the investment made by donors through Catapult, Vital Voices will be able to help continue operations in Cameroon and plan for the expansion of services to other countries.