1 year impact report
11 young women are benefiting from sewing workshops!
Impact for girls & women
This is the number of young women who participated in our workshop.
Estimated girls & women affected
11
Broader impact
This is the number of direct beneficiaries of this project and their family members.
Estimated community members affected
50
Small steps...big differences!
Last August, with your support, we had the chance to launch our project offering young disadvantaged women in Nepal a better future. We started a sewing workshop teaching women how to produce high-quality bags. This was a great opportunity for women to gain skills, earn income, and to build their self-esteem and confidence!
So far, 11 young women have benefited from the workshop - one has become the Production Manager and is managing all the issues concerning materials, equipment, and organization of the work. Three others have been reintegrated outside the center in the community and are now employed in factories or working for themselves. Four new women joined the project during the last few months and are now producing bags and learning how to sew.
In addition to the workshop, we also set up a learning program with a local partner for production of traditional clothes, uniforms, and children's suits. In addition, we developed a sales network in Nepal and France to distribute the bags. This made approximately $15,000 in 2013! We also launched a new collection of bags this summer.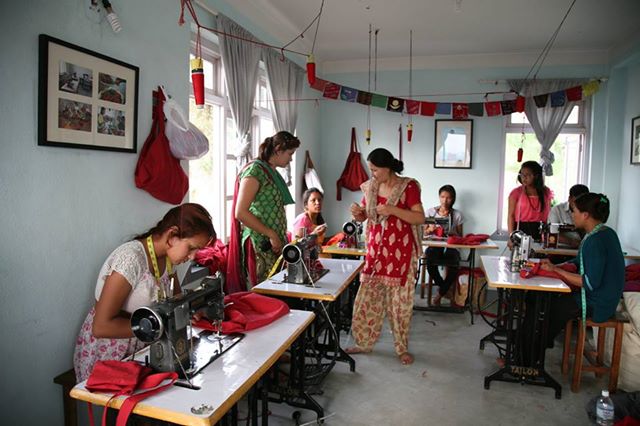 Get personal
Last May, a potential partner from Kering Company came to Kathamndu. They were in charge of assessing our project and helped us in its development. Their main conclusion sates: "The Planète Enfants and SAXO bags story is brilliant and needs to be told. "
Risks and challenges
There are two main challenges to our project. One is the difficulty for women to find a job after completing the workshop due to the high unemployment levels in the country. We overcame this challenge by finding appropriate partners who could provide employment and by convincing these partners about the added-value of our young sewers. Another challenge is the difficulty for girls involved in prostitution to give up the high income they earn in order to join out workshop, and potentially, earn much less.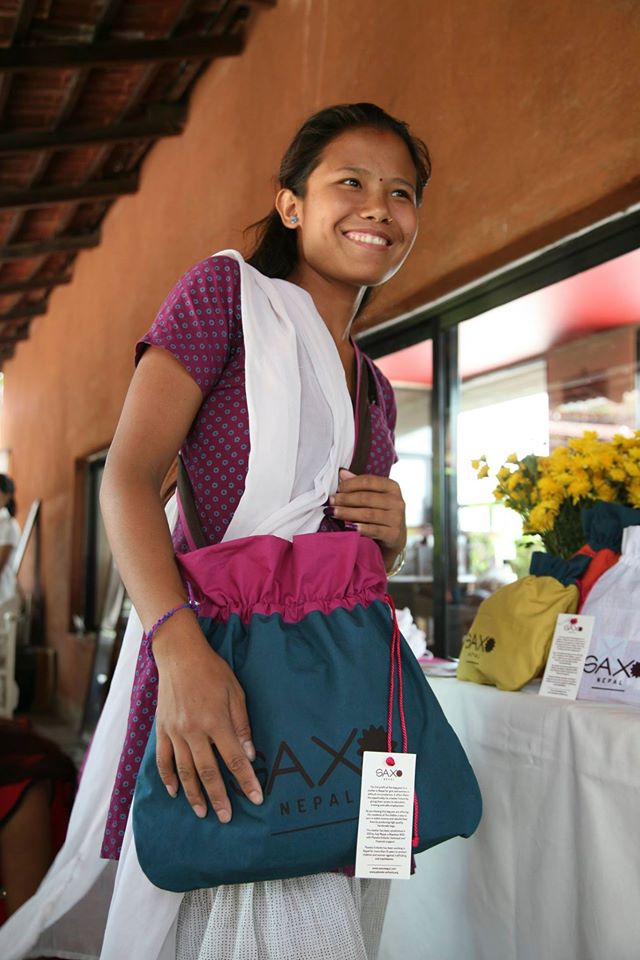 What we've learned
The first participants in our workshop were not clear about the fact that they needed to move on after they completed their training in order to allow other women to participate. Some of the women, who were there from the beginning of the project, considered themselves as employees, which was not the case. We also learned that it is difficult to recruit new participants as they are looking to earn money quickly, rather than join a long-term training program. We are now providing a reintegration contract with the women that join us so that they are aware of the end of the program and the next steps.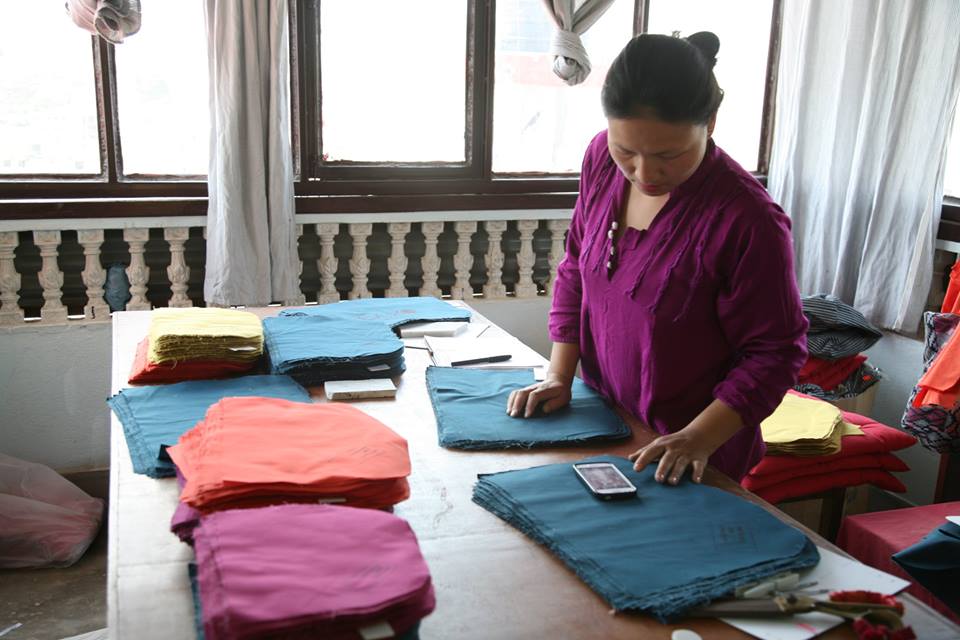 Next steps
The project is continuing! We are about to register the workshop as a social business in order to be able to open a proper production workshop.
Budget
The total amount is in line with the original budget. We spent more on participants' wages, because we produced more bags than forecasted. We also increased the salary of the production manager to be in line with her responsibilities and commitment.
Line Items

Projected budget

Amount spent so far

Project manager and technical supervision

Equipment, material and furniture

Training and wages of the girls

Branding and communication

Administrative costs

Total

$6,167

$6,980

$1,990

$2,859

$1,800

$19,796

$7,238

$2,724

$6,511

$1,563

$1,804

$19,840
More information
Beside production of the SAXO bags, we had some external orders which provided work for the women and revenue for the project. In the future, we would like to maintain this balance between external orders and the SAXO bags production.
Further reading
We opened a web site - www.saxonepal.com
Join us on Facebook: saxonepal
And, follow the news of the project and the collection at: www.planete-enfants.org
90 Day Report
Young women in movement through SAXO workshop!
posted Jan 10, 2014 by Isabel Garcia
Progress
The workshop is actually running smoothly, it is will equipped, we bought the 2 additional machines we needed. Young sewers are getting very good at producing high quality bags. Through their participation in Saxo project, 5 of them (among 6) are able to think about their future and saved enough to be financially independant. One has still to acquire maturity enough to settle down in a new life. All of them recovered their smile and joyful. A dedicated website has been launched! Please visit it on www.saxonepal.com We sell now in 3 places in Nepal and 3 in France. More than 300 bags have been sold, the objective is 500 before the end of 2013. One of our best success so far is that one of our beneficiary is now the production manager for the workshop!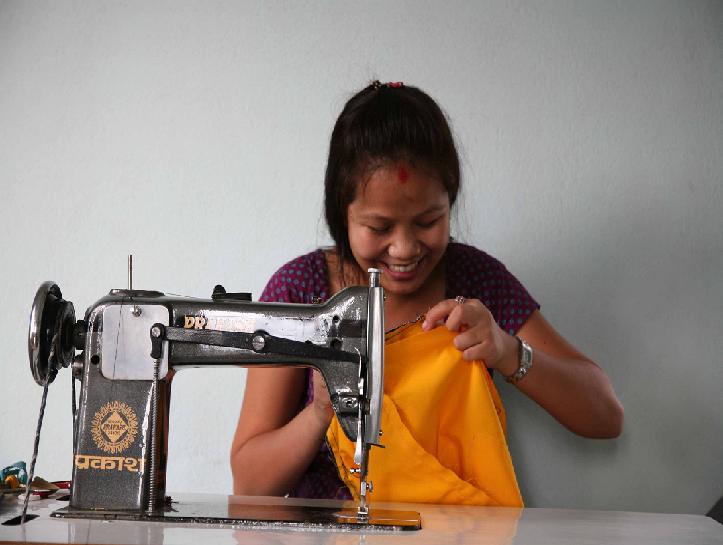 Risks and challenges
The main challenge we face is the reintegration of our sewers outside of the Saxo workshop, considering the very tricky employment situation in Népal. This is necessary to be able to welcome other young women in rehabilitation process into the workshop. So far, 3 serious opportunities have been identified. Another issue is the availability of the fabrics we need but we fight hard on that! Last, Nepali political situation is very instable and that could hamper the progress of the project.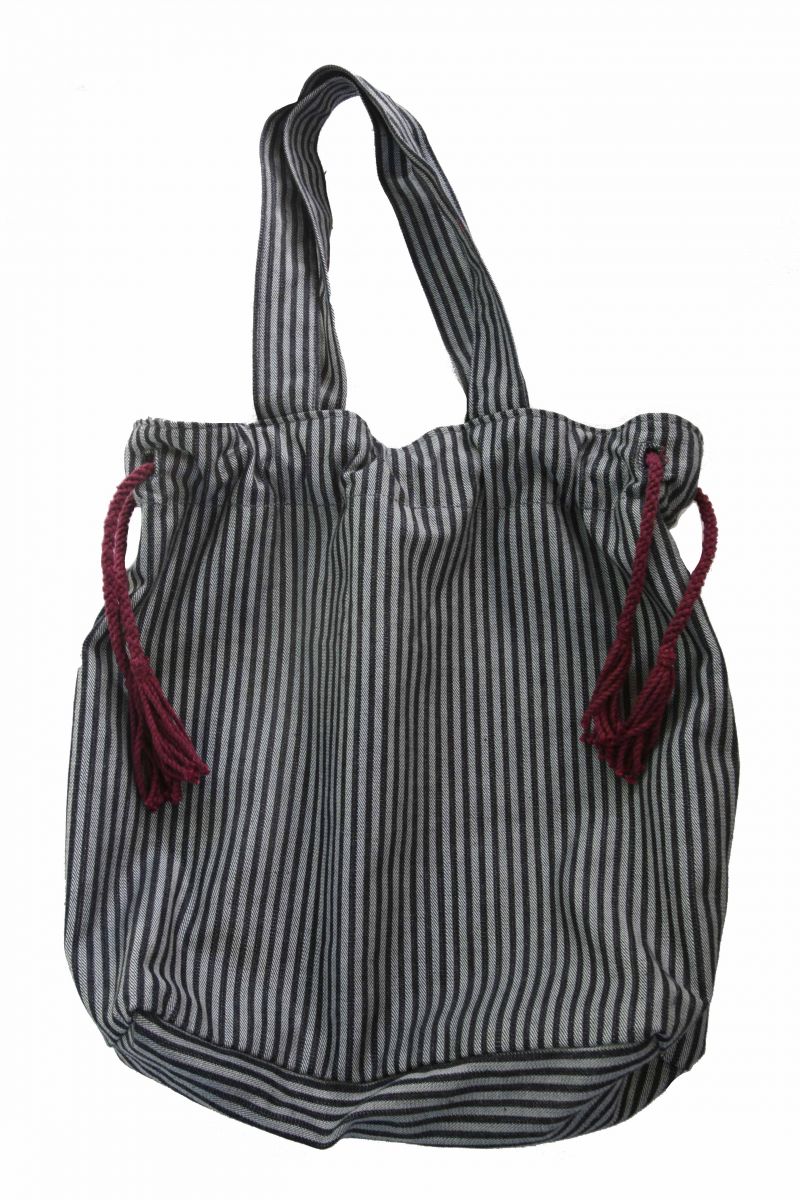 Up Close
Testimony of Tara, one of our young sewers : « I joined the workshop in last January. I am happy to work here because I am learning to sew well, and make quality bags. Now we have some savings in the bank. One month ago I rented a room outside the center and I resumed school in the morning. I work in the workshop in the afternoons to earn a living. I would like to pursue higher education. In which subject? I don't know...(laughs, a bit embarrassed)...higher education to be even better.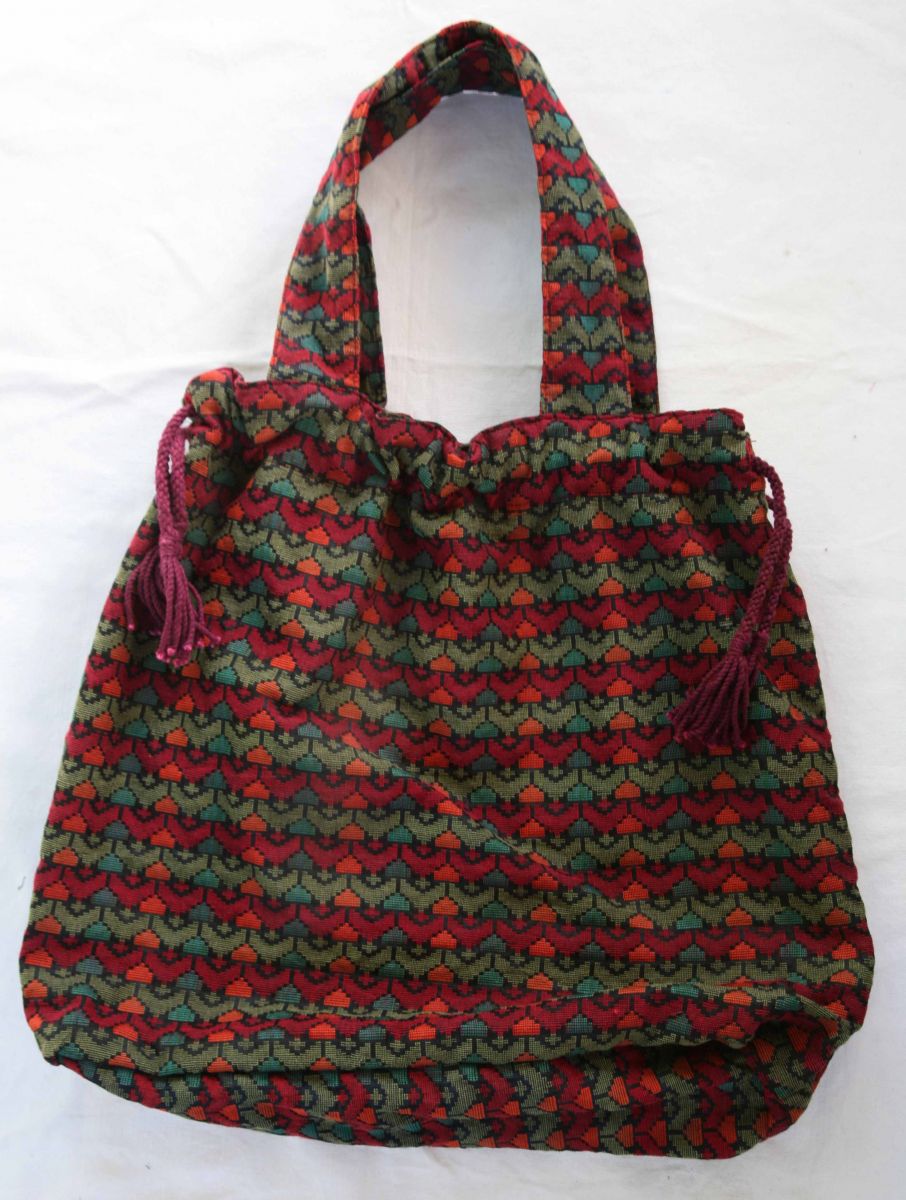 Next steps
We are about to launch a new collection! Besides, we will integrate 2 new young girls in the workshop by the end of the year. We will also incorporate a proper training for cloches sewing in the workshop so the beneficiaries would have a complété sewing know-how and would find à better job after.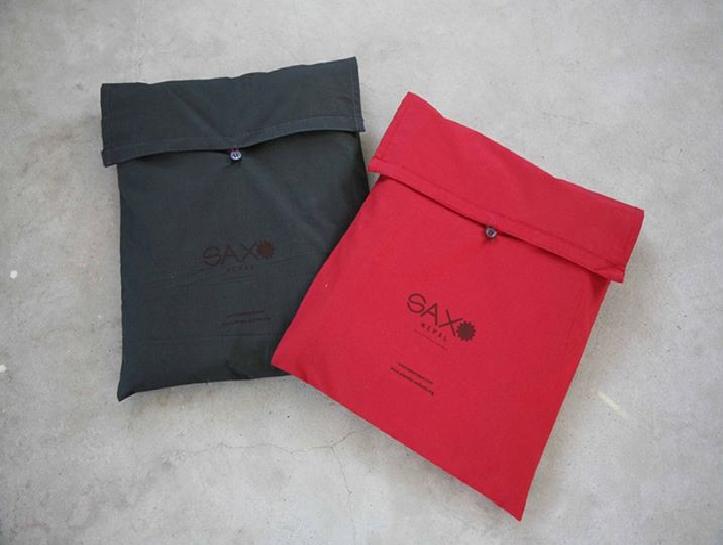 Budget
So far, we did not buy the 2overlock because the sewers managed well without it. We will probable use the money for buying an electric machine at the beginning of next year.
Further reading
Yes, a full website has been developped in order to promote our SAXO collection. Please visit on www.saxonepal.com
Help survivors of prostitution access the resources and learn the skills to make bags for sale online.
Why we care: Survivors of forced prostitution are often traumatized and need to build their self-esteem and vocational skills to build a better future.
How we're solving this: By setting up a workshop in Planete Enfants' rehabilitation center so 15 to 25 residents can earn a viable income and rebuild their lives by producing high-quality handmade bags.
In Kathmandu, Nepal, there are currently approximately 20,000 girls and young women forced into prostitution. Planete Enfants' rehabilitation center provides housing, psychological support, vocational training, informal education and recreational activities for girls and women, who are rebuilding their lives after prostitution.
Through this funding, Planete Enfants would like to develop a workshop in which center residents can design and make bags that will be sold on Planete Enfants online shopping site. In particular, this funding would cover the purchase two sewing machines, two overlock machines, production fabric, supplies, such as scissors, label printing, and bag packaging. In addition, it would cover the cost of trainers, a product manager, and the income of bag makers.
---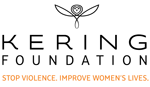 Association Planète Enfants is supported by the Kering Foundation, which combats violence against women and promotes their empowerment. Launched in January 2009, the Foundation supports community-based projects and encourages employee involvement to sustain women's causes around the world. Through four programmes, it supports local and international NGOs as well as social entrepreneurs, helps raise awareness and establishes joint projects with the Kering brands. In 2012, more than 80,000 women benefited from its support in 16 countries. *In line with PPR's change of name, the PPR Corporate Foundation for Women's Dignity and Rights will become the Kering Corporate Foundation, subject to approval at the Foundation's board meeting on 26 June 2013. www.keringfoundation.org @KeringForWomen