90 Day Report
Ultrasound equipment purchased and full training for nurses
Progress
This is the final update, there is no one-year progress report.
Over the past 90 days, we made significant progress in providing poor women with affordable, respectful, high-quality comprehensive maternal care, including through expanding our range of offerings to include emergency obstetric care, postnatal and family planning services. We've been working to make ultrasound services available to more women by training our nurses in ultrasound provision to reduce costs of the service for women who would otherwise have no access to a doctor or specialist. We delayed the purchase of our ultrasound machine because we are still working to open our new hospital. However, thanks to your support, our nurses have taken the next step already been properly trained in obstetric ultrasound and are screening women in our first facility.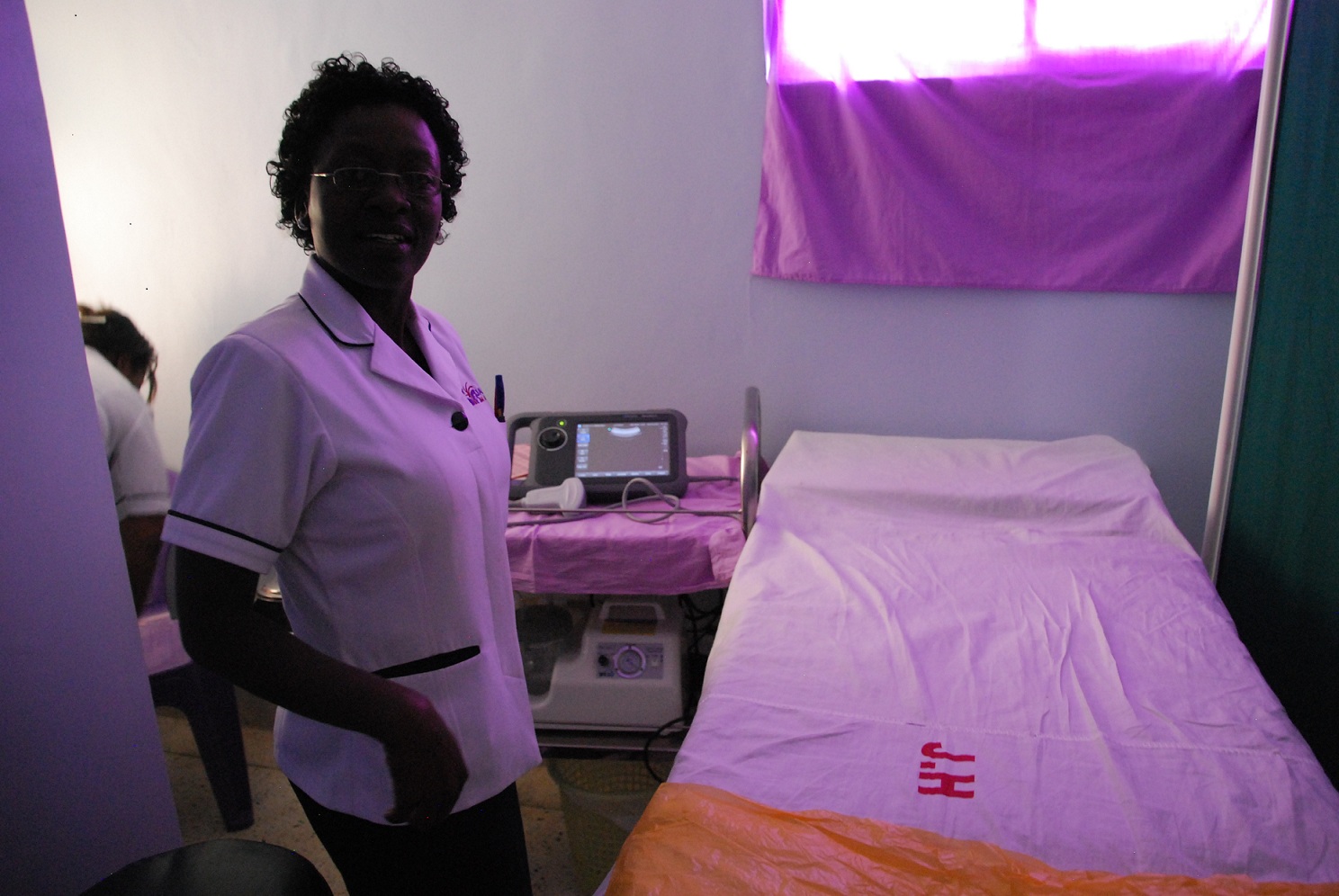 Risks and challenges
The construction of our second hospital was delayed a few months, so we are just in the process of purchasing key equipment, including an ultrasound machine. Meanwhile, we have been training our nurses in providing obstetric ultrasound with another machine at our first facility in Ruiru.
Up Close
Rachel, a Patient Care Assistant said, "I'm proud to support mothers at Jacaranda... When you go to another maternity clinic, no one speaks kindly to you and no one recognizes you as important. I like working at a place where mothers are appreciated. Beatrice, a Delivery Client said, "When I delivered at Jacaranda, I was supported the whole time. When I was in pain, I felt like I could transfer the pain on to the nurses; they were sharing the experience with me."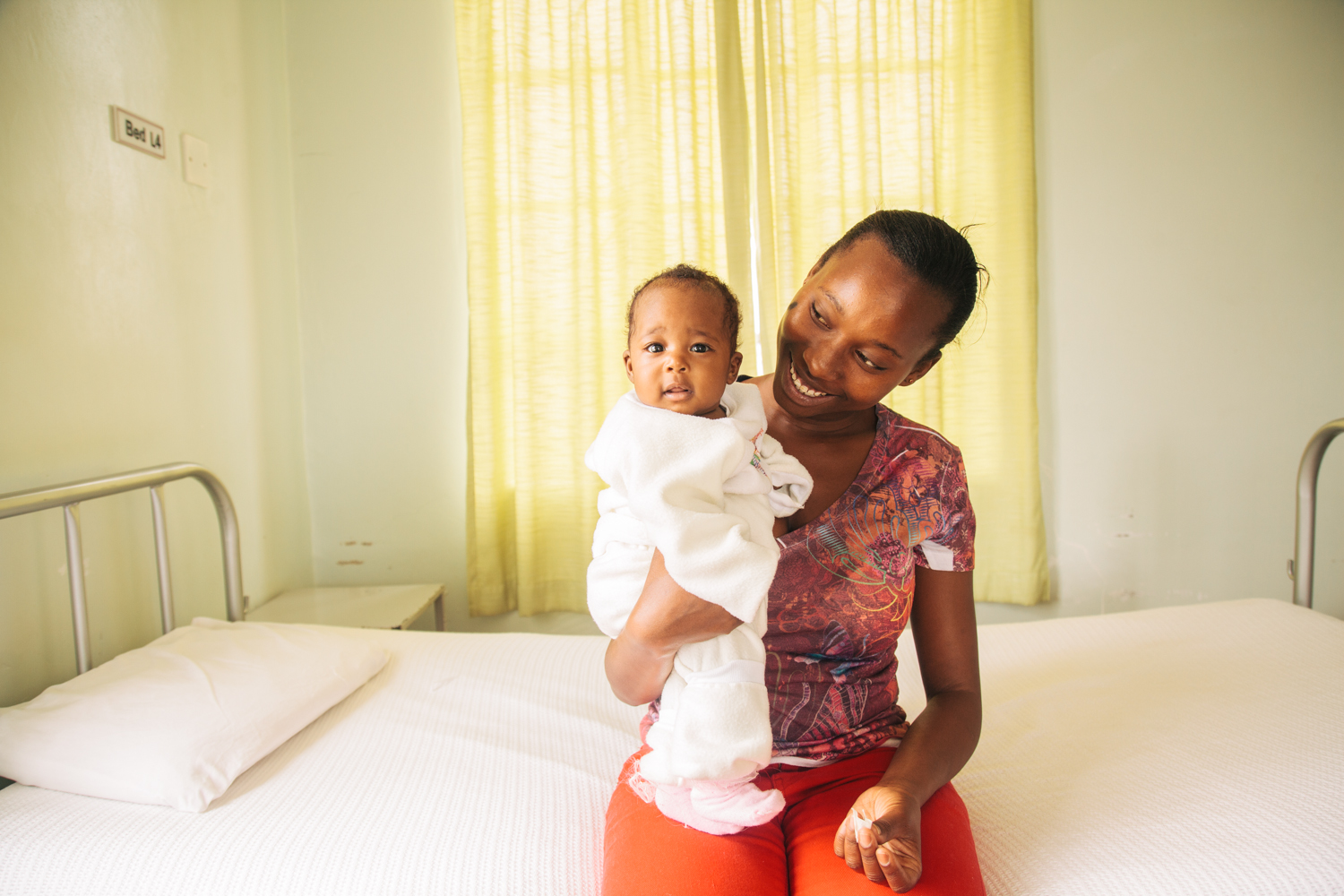 Next steps
We'll continue to work to provide poor Kenyan mothers, mothers-to-be and their infants with the high-quality, affordable, and respectful care they need and deserve. In line with this, we'll be making sure that our new hospital will have the necessary equipment, including ultrasound machines, to meet the needs of an increasing number of clients.
More information
We've been featured multiple times in print and online. Flavie Halais' article on social enterprises for Business Daily Africa (September 2013) features Jacaranda Health and other social enterprises of note. Our use of the innovative Comcare mobile patient-information app received wide coverage, including by Godfrey Ombogo for Business Daily Africa, and by the Daily Nation of Kenya (both in March 2013).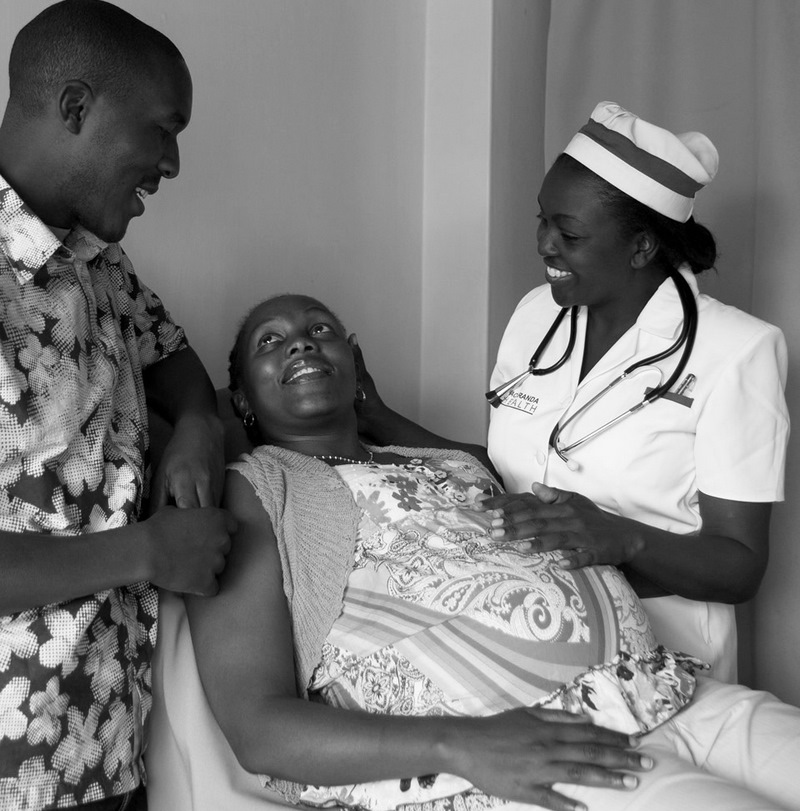 Help us train midwives with an innovative tool to improve attendance at prenatal care and skilled delivery among women in Kenya.
Why we care: Ultrasound can be a strong draw for attendance in skilled maternal care. In the hands of midwives it can reach a much broader population of women.
How we're solving this: Jacaranda will equip our mobile clinics and train five nurses in ultrasound, then roll out the service to low income women in peri-urban Kenya.

Think about your last pregnancy: seeing your baby on ultrasound can be an incredibly exciting and bonding experience. There is also evidence from settings like ours that making ultrasound available during pregnancy can result in women seeking care earlier in their pregnancy, increase frequency of visits and encourage husbands to engage in the birth process.
Ultrasound can be used during pregnancy to assess the health of the baby and check for complications that require emergency referrals or follow-up care. However, most women in the settings we work in Kenya have never seen an ultrasound. More importantly, most do not get sufficient prenatal care -- the minimum four visits recommended by the World Health Organization to be able to safely monitor a pregnancy, receive important health counseling, and identify life-threatening complications.
Typically ultrasounds are operated by specialists, but in a few innovative pilots, nurses and midwives have been trained to operate them with a high degree of accuracy. This can reduce costs of the service and democratize it for women who don't have access to a doctor or specialist.
Jacaranda Health is aiming to change the way that maternity care is provided in East Africa, by creating a friendly, high-quality, affordable maternity care for women in peri-urban areas. We are committed to innovate in technology, patient-centered care, evidence-based practice, and demand generation. Because our clinicians are all nurses and midwives, we are well suited to test whether ultrasound by nurses can increase accessibility and uptake of prenatal services.
Jacaranda's patients are hardworking urban women who are often the primary breadwinner for their family. They work in the informal sector — as domestic help, vegetable sellers, or shop-owners — or in light industry. They are busy and cost-conscious women, who must carefully balance the demands of pregnancy and visits to clinics with taking care of their families and their businesses. They desire and deserve access to high quality, friendly, affordable health care.
Peri-urban areas — sprawling low-income areas on the outskirts of cities — are the fastest growing population centers in the world. In Nairobi alone over 2/3 of the city – over 2 million people – lives in low-income areas like these, where health conditions and availability of medical services is poor. Meanwhile, the socio-economic and family landscape is fractured, poor environmental and sanitary conditions are the norm, and incidence of gender violence and adolescent pregnancy are high.
We will work with partners from the African Institute of Innovation and Technology Kisumu on ultrasound training, and with partners at the Harvard School of Public Health team to evaluate the impact of these interventions.
Objectives and milestones: In this project, over a 5 month period, Jacaranda aims to equip our outpatient clinics with one portable ultrasound, train 5 nurses in ultrasound provision.
We will roll out services through promotions and outreach with our community health workers and community partners. These will include materials and messages aimed at both mothers and fathers. We will share our findings with the maternal health community.
We invite you to help us with this important goal!