1 year impact report
At this program the women participated in activities that empowered them to demand for their civil rights and strengthen their decision-making and analysis capacities. They were able to exchange knowledge and recognize that they have the skills, ideas, and thoughts for a harmonious liberation of peace with humanity.
Impact for girls & women
This represents the number of women from Patzite and Santa Cruz in El Quiché who participated in the program.
Estimated girls & women affected
30
Broader impact
Estimated community members affected
?
Mayan women lead Guatemala to a brighter future
With funding from Catapult and the Global Fund For Women we were able to bring 30 Mayan women together to attend Political Training School. At this program the women participated in activities that empowered them to demand for their civil rights and strengthen their decision-making and analysis capacities. They were able to exchange knowledge and recognize that they have the skills, ideas, and thoughts for a harmonious liberation of peace with humanity. We also provided a platform for the women to deliberate and have deeper discussions and analysis about the reality of increasing women's leadership for families and communities. The women also actively participated in a public march during the International Day for the Elimination of Violence Against Women. This event allowed the women to form relationships with other women's organizations and strengthen their solidarity in the women's rights movement. Overall, our activities have enabled Mayan women to critically think about the cause and effects of the economic and social problems that they face and how to be part of political change. This is important as the participants are women who have historically struggled for life, territory, justice, and dignity. These Mayan women now have the political unity to exercise greater leadership in building a more just society with equal rights.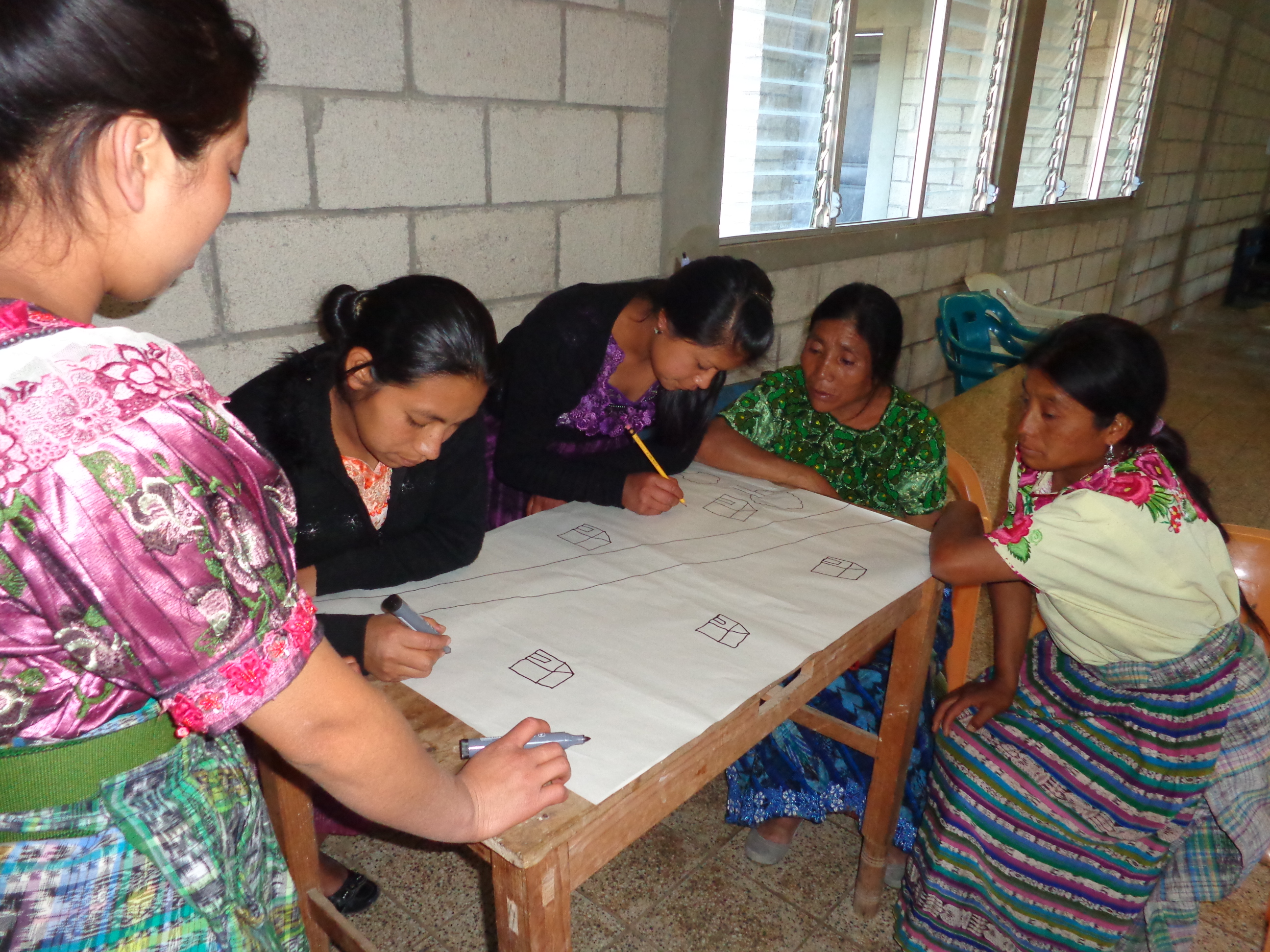 Get personal
One of the women participants stated that after her training, she now has a deeper understanding of the forms of organization, work, and struggle associated with her ancestors and is committed to revitalizing the practices and knowledge that she inherited from her grandparents.
Risks and challenges
One of the challenges that we have seen with the women participants is that they wish to increase and improve their leadership skills with other training opportunities. Unfortunately, there are little options as the program they had already participated in is the most advanced training that the school offers.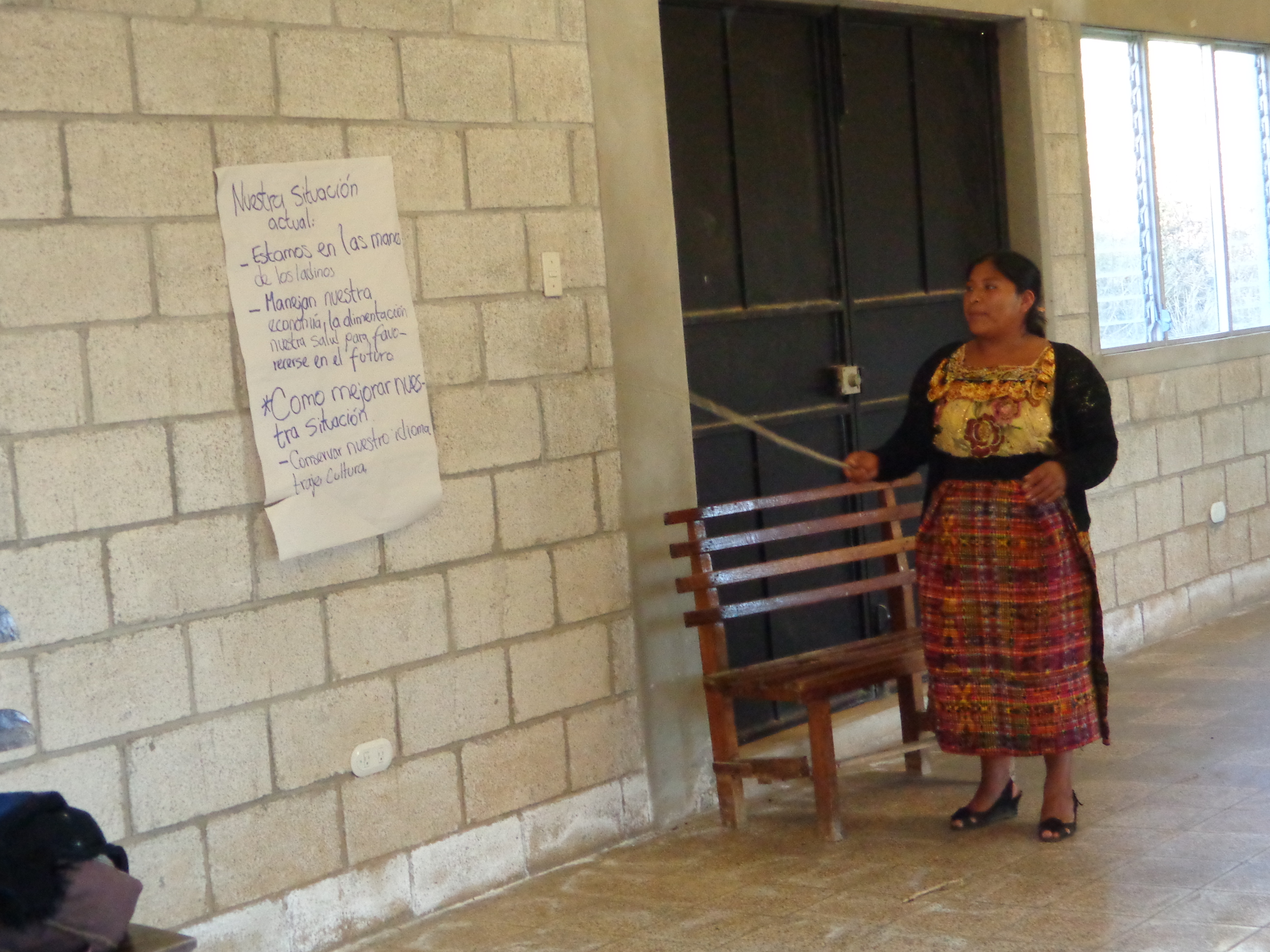 What we've learned
We learned that it is important to engage with women in the rural areas who historically have not had access to education, health, and other services. If we could do this again, we would ask Catapult for advocacy and policy support so that Mayan communities have increased collective organization capabilities.
Budget
Line Items

Projected budget

Amount spent so far

Political training workshops

Travel and lodging

Salaries

Administration

Total

$5,709

$7,781

$5,910

$600

$20,000

$5,715

$8,050

$5,630

$605

$20,000
90 day impact report
New opportunities for 15 Mayan Women
We created a work plan for our project. We organized community visits with two groups of Mayan women in the municipalities of Patzité and Santa Cruz, in El Quiché. We held meetings in each municipality where we chose 15 women who fit the profile we had established to participate in the political trainings. We shared the content of the trainings with the 30 participants so that they can be aware of what is expected of them and begin active participation in the project. During this period, we also selected facilitators for the trainings who are experts in the topics that will be covered. We aim to increase the leadership qualities of Mayan women through the trainings.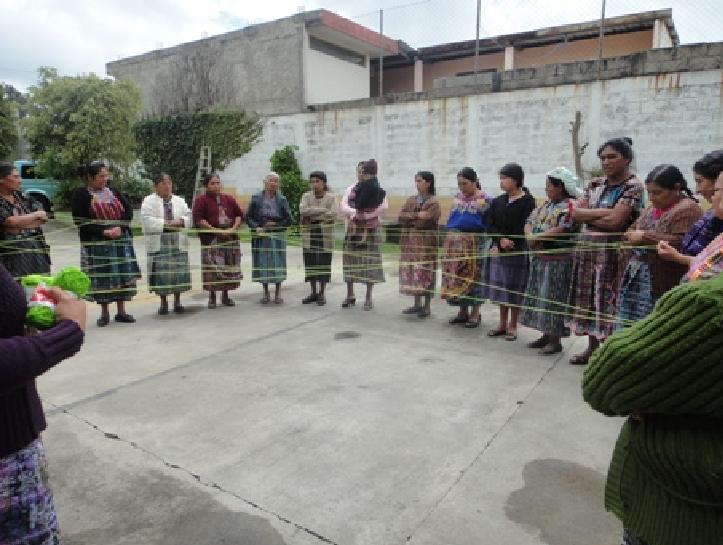 Risks and challenges
It will be a challenge to ensure that all of the participants finish the project successfully. All the participants are very interested in improving the quality of their leadership as Mayan women, but most of them have had few opportunities to do so.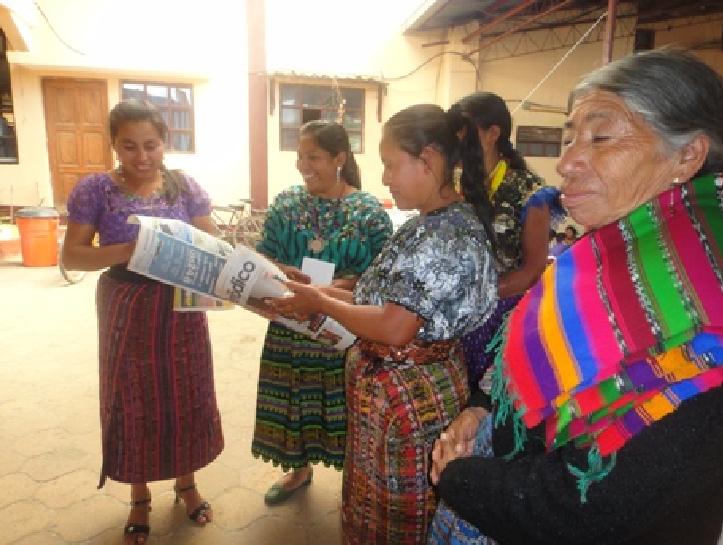 Reporting update
posted Nov 18, 2013 by Rati Bishnoi
Thank you again for your support! The grant payment process requires extensive communication with the organization and their bank, and due to strict requirements in Latin America, the process can be longer than anticipated. This organization has only recently received its Catapult funding through the Global Fund for Women, and is in the process of implementing its project and completing their progress report. Please check back for a full update on the progress of this group after December 15th!
Support indigenous women in Guatemala attend "Political Training School" to become change makers in their communities.
Why we care: After 36 years of armed conflict and military dictatorship, indigenous women continue to suffer from violence, poverty, and trauma.
How we're solving this: Creating conscientious women leaders equipped with decision-making, leadership, and political rights expertise.
In Guatemala, women are the breadwinners in one-third of households; they work tirelessly, earning money to support their families. Many still live in dire poverty without healthcare or education. Indigenous women are even further marginalized in society, and approximately 75 to 90 percent are illiterate. Education and leadership skills are critical to providing indigenous women the opportunities to lead empowered lives and participate fully in their societies.
This year, Coordinadora Nacional de Viudas de Guatemala (National Coordination of Widows of Guatemala) (CONAVIGUA), an organization led by indigenous women that seeks to eradicate discrimination, will bring 30 Mayan women together for training in Quiché, Guatemala to develop their leadership skills and civil rights awareness. They will be able to communicate with and influence politicians regarding women's needs in work, education, and health. CONAVIGUA's "Political Training School," will offer six political awareness workshops teaching women their legal rights, debate skills, and communication strategies, and how to become change makers in their communities. Women will also have opportunities to practice debating in women's circles, discussing issues such as education, violence, and politics. Women will also participate in CONAVIGUA's annual campaign to spread awareness on ending violence against women. After one year of training, Mayan women will know their political and civil rights in and out and as a result, will participate in civil society and know how to exercise their rights to create social and political change.
Support this project and help ensure that indigenous girls and women know their rights, have the confidence and leadership skills to exercise them, and initiate change when their rights are not protected.