1 year impact report
"Everyone of us has very personal reasons to fight FGM. We all have gone through tragedies because of FGM" K. Diabira, social worker
Impact for girls & women
This is an estimated number of girls and women who suffered FGM in our area of intervention
Estimated girls & women affected
300
Broader impact
This is an estimated number of people indirectly affected in our area of intervention
Estimated community members affected
1200
Migrants fighting against female genital mutilation
Last year, you chose to fund our project to mobilize the Malian diaspora fighting against female genital mutilation (FGM). This year, thanks to your support, Equipop was able to effectively sensitize, inform, train and mobilize Malian migrants on the issue.
Equipop implemented those activities in the Paris region. Our work was supervised by a social worker of Malian origin, Kadiatou Diabira. Her great skills in social mobilization allowed us to gather more than 800 people from the diaspora and about 100 migrant associations.
In June 2015, we held a raising awareness session for the general public on the social and legal resorts in case of a threat of FGM. This happened before the holidays, a period when the number of girls sent back to Mali to undergo FGM reaches a peak.
We held a 3-session training for 10 migrants (7 women, 3 men) who act as focal points. The objective was to strengthen their capacities in raising awareness among their peers on the dangers of FGM, and in detecting the threats of FGM in their communities. The participants also received information on FGM and its consequences. They acquired skills in interpersonal communication so that they can tackle the FGM issue without creating conflicts.
On February 6th, International Day of Zero Tolerance to FGM, Equipop and focal point migrants actively participated in the wide campaign "Non à l'excision" ("Say no to FGM"). We took part in demonstrations held in Paris and shared the messages on social networks.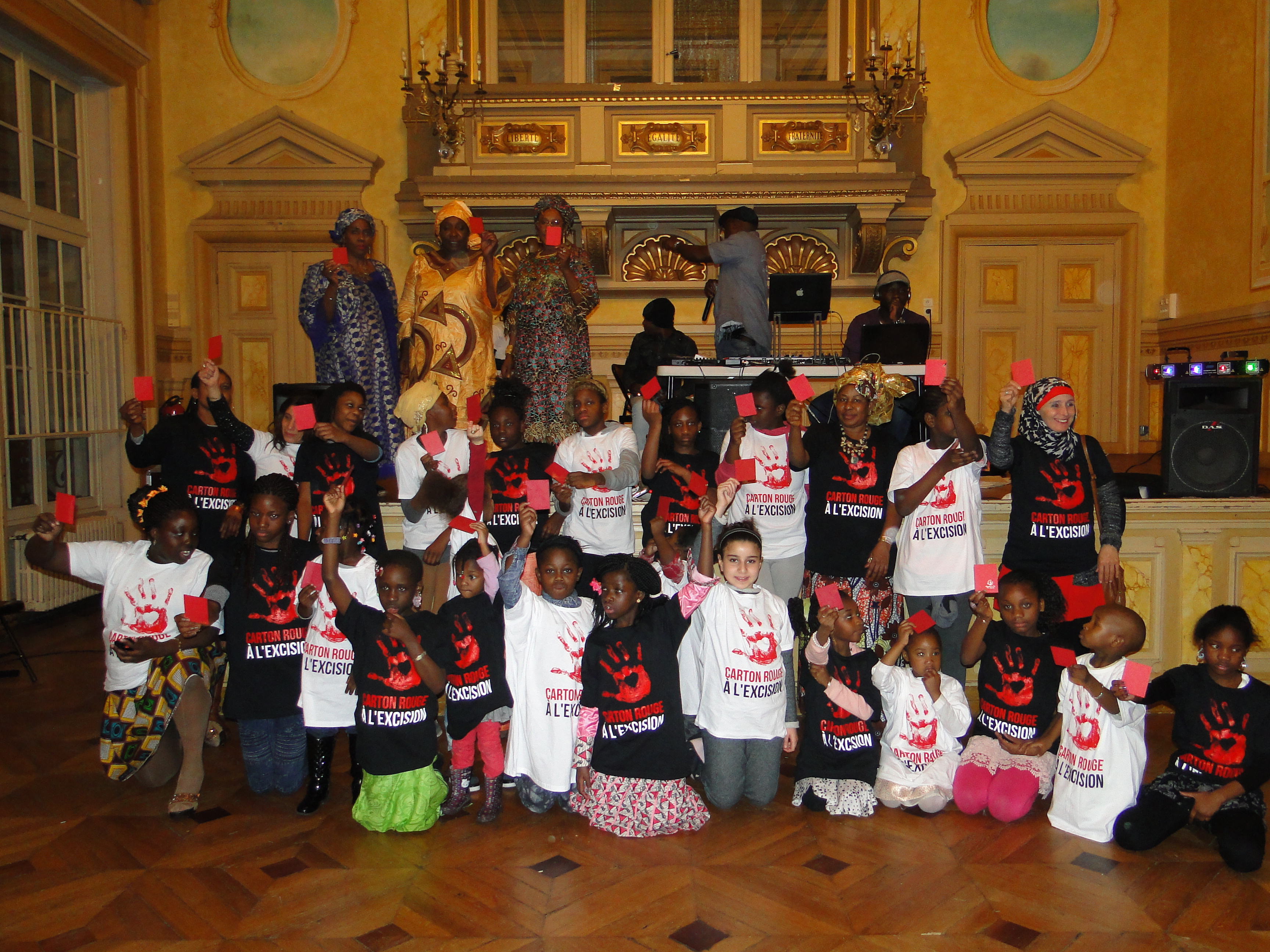 Get personal
"In order to be convincing, it is crucial to make a list of the reasons of your own commitment, especially when you're committed to a cause such as the fight against FGM" A. Desrumaux, Equipop. "Everyone of us has very personal reasons to fight FGM. We all have gone through tragedies because of FGM" K. Diabira, social worker. "Being a focal point migrant is not something you improvise. You don't do it because you were asked. You have to be 100% convinced and committed." S. Niang, educator.
Risks and challenges
The main challenge of the project was to mobilize the migrants on such a controversial topic. Many migrants are against FGM personally, but very few of them dare to oppose it publicly, which made it more difficult to mobilize ten focal point migrants ready to act within their communities. Holding meetings for the general public was a way to gather people from the Malian diaspora and to open a dialogue. The training of focal point migrants on how to approach the subject softened the risk of creating tensions on the FGM issue within the communities.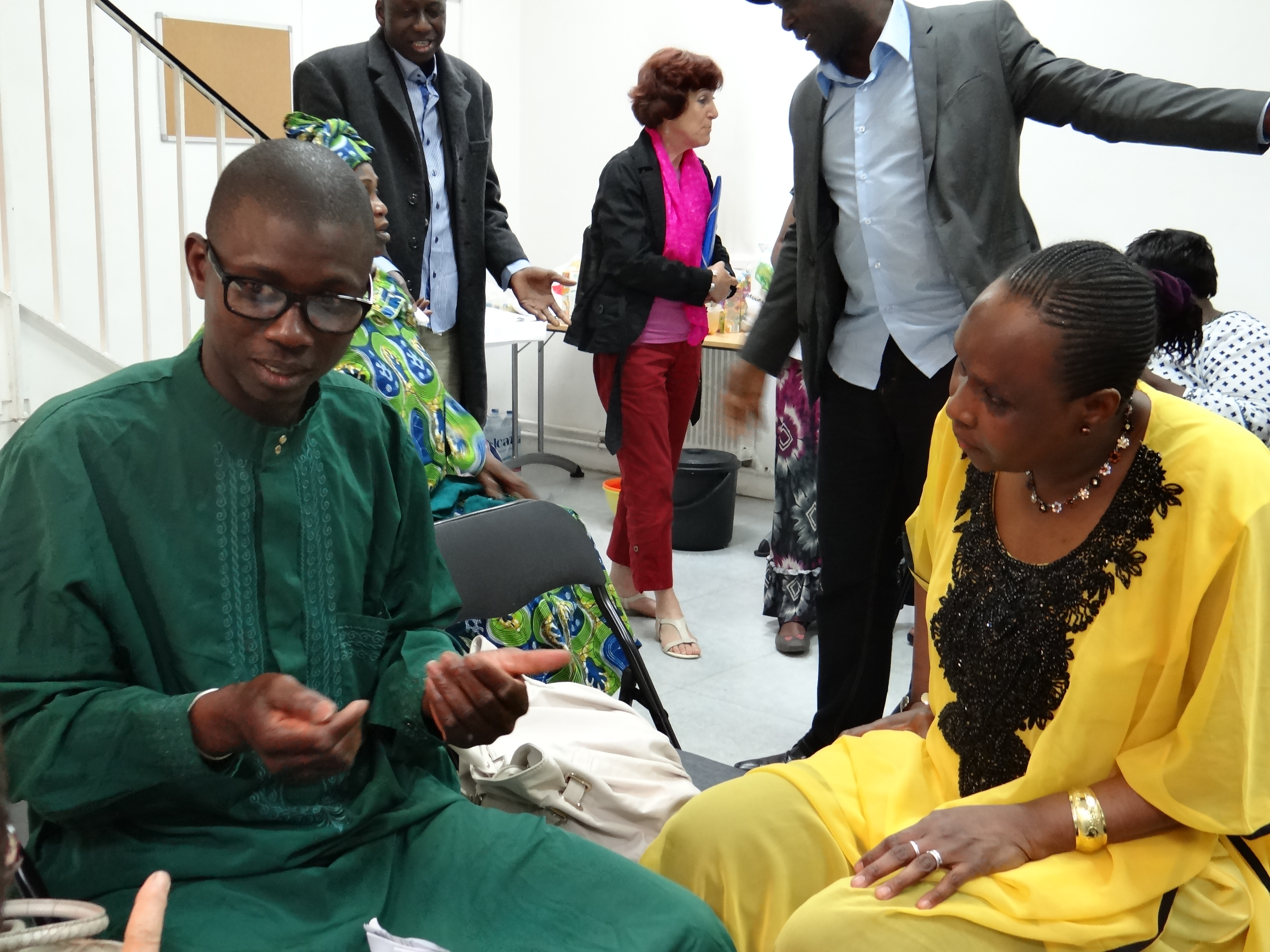 What we've learned
The focal point migrants play an essential role for the mobilization of a great number of people. It's because they directly talked to their peers that the sensitive topic could be understood by the Malian diaspora. So it is important to strengthen the role of focal point migrants so that they become full actors within the project. In this project, they volunteered. Their involvement compelled them to take time off from their professional and personal lives. So in the future, Equipop wishes to pay them. This will enable them to invest more time in the project.
Next steps
Equipop will keep on mobilizing Malian migrants living in the Paris region on the fight against FGM. In 2015-2016, we plan to strengthen the focal point migrants' capacities through other training sessions. We will hold other raising awareness meetings for the general public. We also wish to raise funding that will enable us to pay the focal point migrants so that they can fully commit to their role. Finally, we intend to broadcast radio programs on FGM and related issues on the stations the Malian diaspora listens to.
Budget
To date, we used all the money we received to implement the activities. The amounts of the line items changed slightly but the total amount remained the same: - The amount of human resources was a bit higher because of charges on salaries. - The amount of raising awareness program was finally lower because most of the meetings were informal without renting a room conference. - We include in the abandonment ceremony cost, public sessions on specific aspects of FGM to gather more people.
Line Items

Projected budget

Amount spent so far

Human resources

Social worker remuneration

Raising awareness programs

Training of migrant team

Abandonment ceremony and public sessions

Total

$3500

$2745

$2060

$549

$6143

$14,997

$4140

$3935

$995

$486

$5441

$14,997
More information
The project is complementary to a project implemented in Mali, in the Kayes region, that aims at the long-lasting abandonment of FGM. To this day, out of 100 targeted villages, 96 decided to abandon FGM. Among these villages, 45 also announced they were against child marriage. Associating the diaspora in France is indispensable. 100 migrant associations endorsed a letter to support the Malian villages.These letters were sent to villagers. They had a big impact on the decision to abandon FGM.
Further reading
http://equipop.org/index.php/acttualites/48-actualites-d-equipop/272-engagement-des-migrant-e-s-relais-a-promouvoir-l-abandon-de-l-excision-la-formation-continue http://equipop.org/index.php/acttualites/48-actualites-d-equipop/264-sensibilisation-contre-l-excision-en-france-8-migrant-e-s-relais-s-engagent http://equipop.org/index.php/acttualites/48-actualites-d-equipop/249-6-fevrier-2015-equipop-dit-non-aux-mutilations-sexuelles-feminines
90 Day Report
Migrants united to put an end to the female sexual mutilation
Progress
Equipop worked closely with a migrant organization that identifies and gathers Malian migrants living in the Paris area. More particularly, we have been helped by a volunteer social worker, who comes from the area where Equipop works in Western Mali to promote the end of female sexual mutilation (FSM). Kadiatou is very committed to protecting women's rights. She gathered a group of a dozen migrants, women and men, who support her in mobilizing the Malian diaspora. In the past three months, Equipop and Kadiatou were involved in organizing a forum that seeked to raise awareness about female sexual mutilation among African diasporas. Doctors, lawyers, activists and non-governmental organizations informed about their work and harmful consequences of FSM. Kadiatou gave a presentation on the work she is doing with Equipop to build bridges between Malian migrants and their communities in Mali to bring about change and to put an end to FSM. Around 50 people attended the event.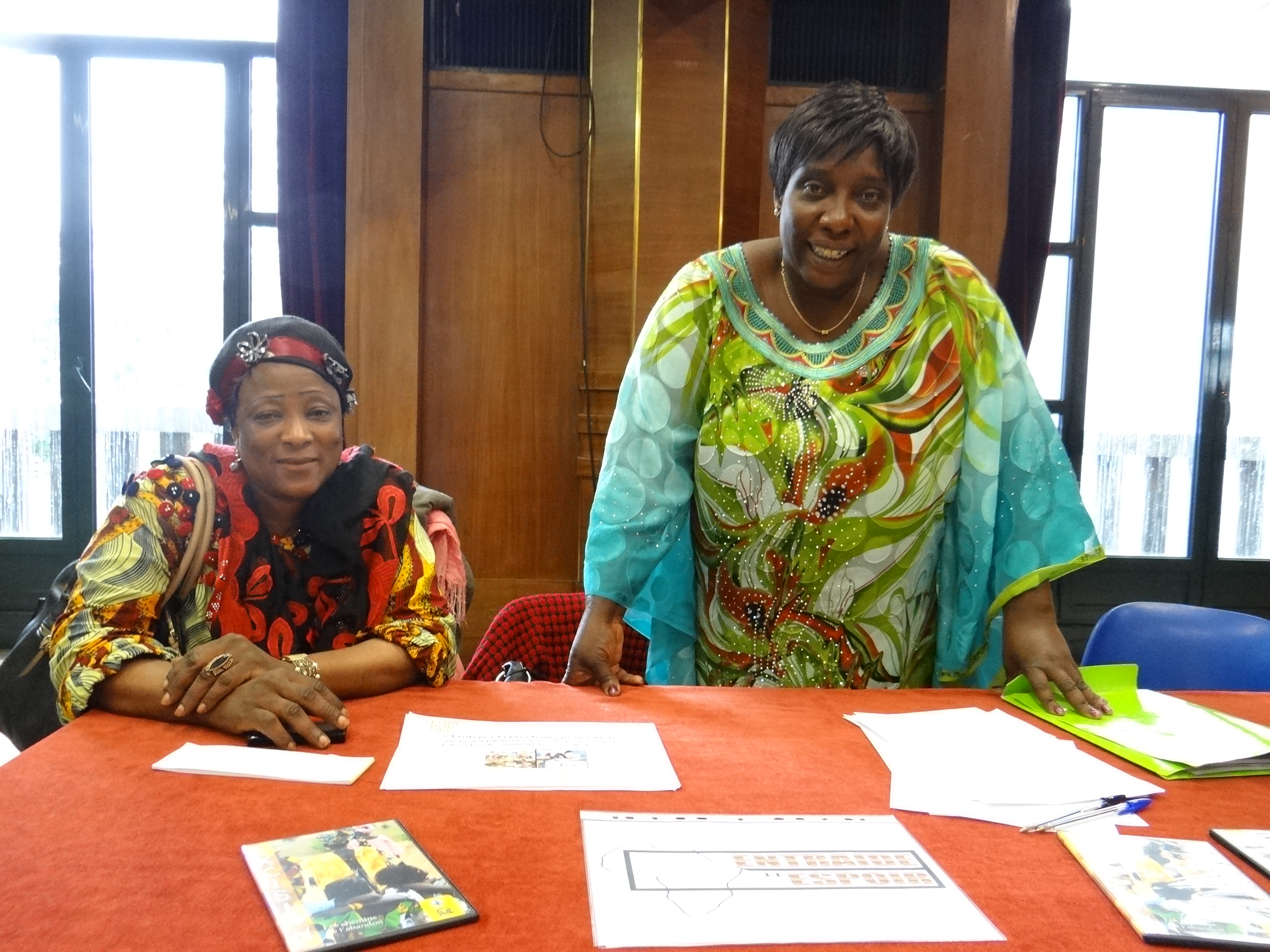 Risks and challenges
One of the main challenges was to reach the migrants who still support female sexual mutilation. Organising raising-awareness events about the consequences of FSM is an efficient way to inform migrants. One of the main challenges remaining is to turn these migrants into agents of change in their own communities. The next stepof our project will consist in providing them training and tools to reach the people who are the most reluctant to abandon FSM.
Up Close
Kadiatou DIabira, volunteer social worker involved in the project : « My commitment to end female sexual mutilationis directly related to my personal history. My family suffered from the practice and I want it to stop. I support Equipopproject because I believe that Diaspora members have a role to play : they are respected and listened to in their communities of origin. I am confident that the movement to protect women's health and rights is making progress in Mali and in France.
Next steps
The main activity during next months will be the training of a dozen migrants to make them able to raise awarenessamong the Malian Diaspora. After, we will record a radio program with the same of the migrants, in partnership with an NGO specialized in usingmedia and technology to provide information about health and education in Africa. This broadcast about FSM willbe a tool to be used in France and in Mali.
Budget
Line Items
Projected budget
Amount spent so far

Human resources

Social worker remuneration

Raising awareness programs

Training of migrants team

Abandonment ceremony

$3,500

$2,745

$2,060

$549

$6,143

$849

$0

$0

$0

$849
More Information
Some migrant organizations signed a letter to support their villages in Mali that decided to abandon FSM. These letters have been given to communities on December the 17th, during the public ceremony organized in Mali by villages that declared to end the practice.
Further Reading
An article is available in French about the event organized last October with the migrants :http://www.equipop.org/index.php/acttualites/48-actualites-d-equipop/219-un-forum-a-montreuil-pour-s-engager-en-faveur-de-l-abandon-de-l-excision
« Info Afrique » channel made a video report about the event
(5 :42) :http://www.dailymotion.com/video/x27uyzg_infoafrique-du-lundi-13-octobre-2014_news
Let's organize Malian migrants in France to advocate for women's rights and the abandonment of female sexual mutilation.
Why we care: Female sexual mutilation has irreversible social, psychological, and health consequences, including death. Nearly 98% of women living in the area of Kayes, Mali have experienced this practice.
How we're solving this: By developing an awareness-raising program for migrants in France that promotes the abandonment of female sexual mutilation.
With your help, we'll organize a public ceremony in Paris with the Malian community to encourage the rejection of this harmful practice. In addition, we'll train a group of migrants to make the powerful case within their communities. We'll create a robust movement against the practice in France and, in turn, urge local communities of the Kayes region to publicly abandon female sexual mutilation in Mali.
Equipop, a French NGO, has been promoting the abandonment of female sexual mutilation in the area of Kayes, Mali since 2006. Because this practice ignores borders, Equipop has been working with the Malian community living in Paris and its surrounding areas. We're changing customs – and our work doing just that was recently highlighted in French news. Check it out here and here!
Female sexual mutilation is widespread among Malian migrants, who remain strongly attached to their customs. Cases of excision were reported in France, and sending girls to Mali to have them excised is also a frequent practice.
Because migrants are very well-respected and influence decisions in their community, we've been developing an awareness-raising program for migrants in France. Social workers, supported by health professionals, visit migrant communities and raise awareness on girls' and women's sexual and reproductive health. Also, we train teams of migrants who participate in social workers' visits and bring testimony from their own experiences. Thanks to their work, influential community members and migrant associations have joined the project.
Together, let's bring about concrete change for Malian girls.