90 Day Report
To achieve great results we plan well and train hard
November 24, 2014
Progress
This is the final update, there is no one-year progress report.
In St. Petersburg we currently work with up to twenty-five teen mothers in need of social and psychological support. Since this project started, the following activities were undertaken:
We agreed on a partnership and joint implementation of the project with a strong local NGO - Charity Foundation "Solntse" (Sun).
We organized a two-day training on mentorship for Kidsave's and partner NGO staff in St.Petersburg. It included overview of the mentorship approach, practical issues of working with mentors, teen mothers, and staff of state care institutions. We also worked on the detailed planning of project implementation, joint reporting, distribution of duties between Kidsave's and Solntse's staff.
We started working with potential mentors by organizing two presentations of the mentorship program for corporate partners in St.Petersburg. As a result, ten potential mentors expressed their interest in the program.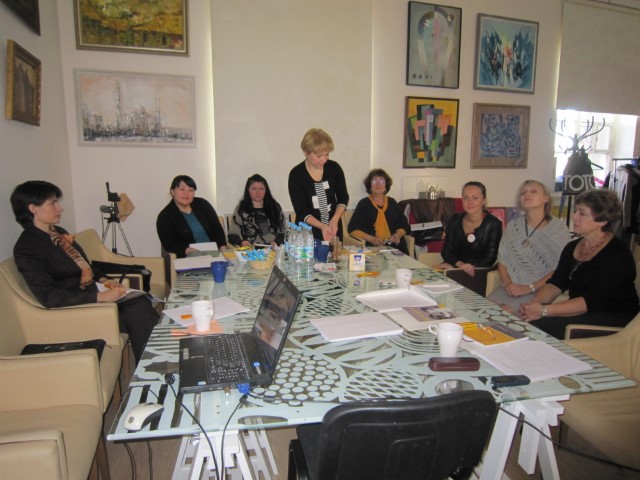 Risks and challenges
At this stage we haven't experienced any problems with the project implementation. However, current tensions between Russia and the United States might potentially complicate Kidsave's relationship with some governmental entities. In order to ensure full transparency and avoid any complications, Kidsave plans to strengthen communication with the child welfare focal points in local administration by regularly providing information about our project plans, activities and achievements.
Get personal
Galina Volkova, Malenkaya Mama project coordinator in St.Petersburg said, "Trainers have shared their unique and valuable experiences of building a sustainable mentorship program for teen orphans. This will help us take into consideration many details that we might have overlooked otherwise. Our staff and partners were especially interested in learning about specifics of mentor recruitment and training, and the importance of monitoring mentor-child relationships."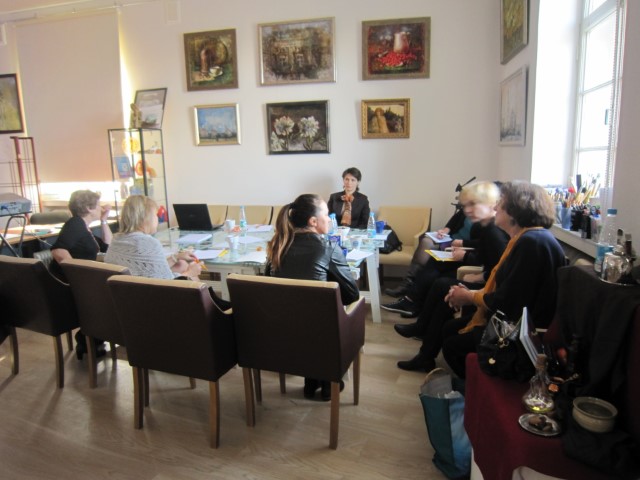 Next steps
The first orientation session for mentors will be held in early December. The first group of mentors should be formed and trained by the end of this year. We'll then start organizing monthly events for mentors and teen mothers and providing the newly formed mentor-teen pairs with full support. In December we also plan to organize a capacity building seminar for project staff (training on communication aspects of work). In April 2015 we'll start developing an early intervention guidebook.
Budget
We have used $4,027 to date, including the training for child welfare professionals, project development and management and early intervention specialist work. Most of the expenses are scheduled for the upcoming months - recruiting, training mentors, monitoring and supporting mentor-teen mother relations, covering support center rent, developing and printing guidebook.
Line Items

Original budget

Amount spent so far

Training for child welfare professionals

Orientation and training for mentors

Project development and management

Early Intervention Specialist

Mentor Recruiter/Mother-Mentor Relationship Coordinator (2)

Guidebook development and printing

Rent of support center

$2,500

$3,000

$6,500

$8,000

$8,000

$3,000

$6,000

$1,349

$0

$1,625

$1,053

$0

$0

$0
More information
Kidsave's experience of developing mentorship programs proves that it requires a lot of commitment, consistency and detailed preparation and training of both professionals working with teen orphans and mentors. Mentor should expect to spend at least four hours a week with his or her mentee for at least a year or more (two years is the optimal time for creating sustainable relationships). Our ultimate goal is to provide teen orphans with life-long connections with caring adults.
Help teen moms and their children thrive and break the cycle of abandonment by supporting life-changing mentorships.
Why we care: Every year, over 200,000 Russian teens get pregnant, mostly unintentionally and often resulting in child abandonment or neglect.
How we're solving this: By supporting connections between teen moms and life-changing mentors, we'll help break the cycle of abandonment. Through our Malenkaya Mama (Teen Mother) Program, we'll recruit, train, and support volunteer mentors to empower high-risk teen mothers to keep their babies and become independent
Within a year, we plan to recruit and train trusted adult mentors from businesses and the community for 20 high-risk teen mothers and their 20-25 babies in Malenkaya Mama Shelter in St. Petersburg, Russia.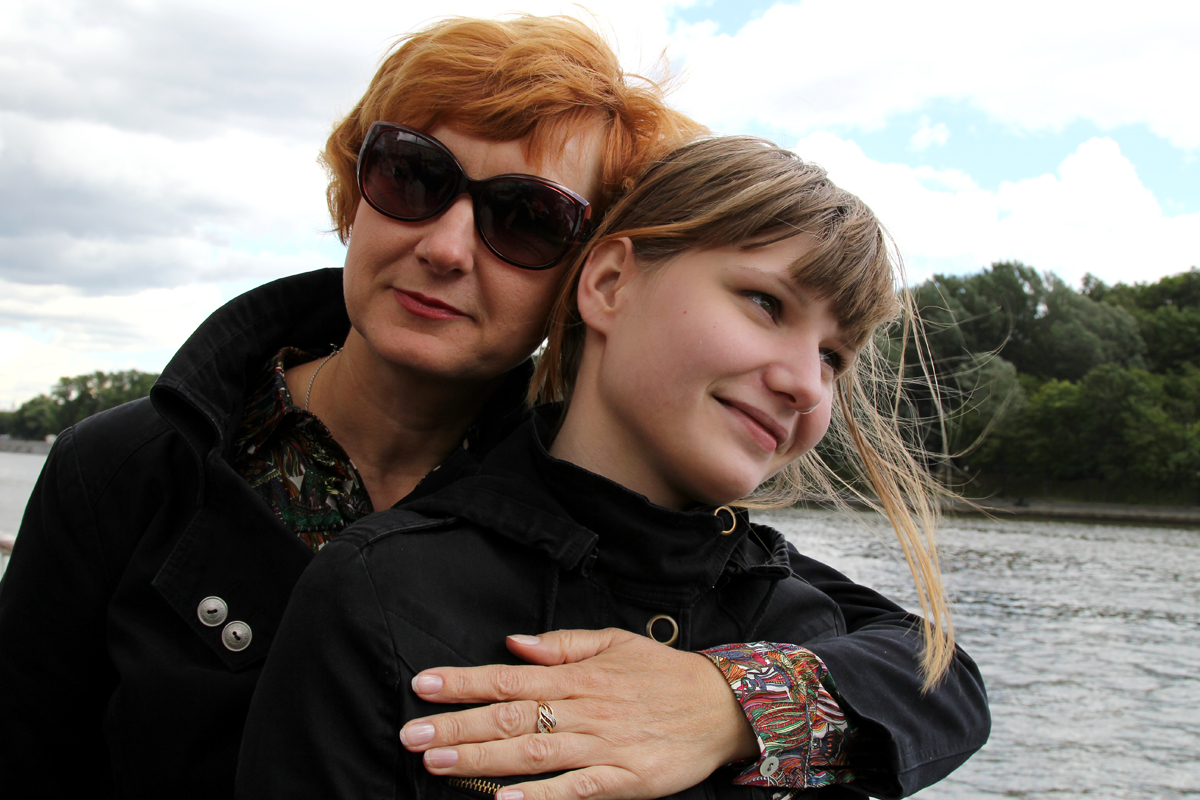 In addition, we'll provide professional, early intervention support and monitoring of the mentor and mother/child relationships. By the end of the project, we'll have a Support Center and a replicable training and early intervention guidebook for use by mentors and professionals during the first 1,000 days of a child's life.
According to the UN's last comprehensive study, Russia has the second highest teen pregnancy rate, 28 per 1,000 females. Research shows that many teen mothers come from orphanages or broken families, and a great majority of them are mentally and emotionally not ready for parenthood.
Professional assistance and support from caring adults play a vital role in the well-being, health, and happiness of the mother and child.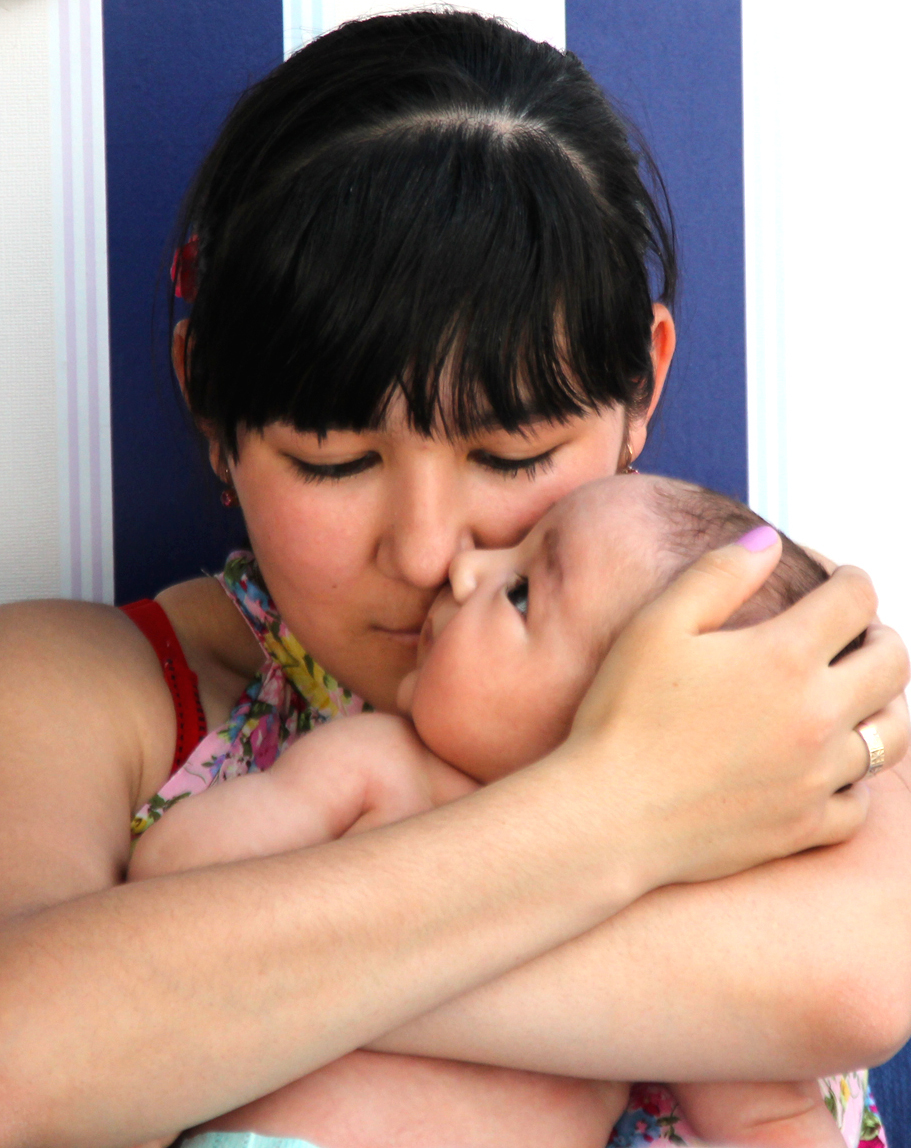 Since 2004, Kidsave Russia's Malenkaya Mama (Teen Mother) Program has provided teen mothers with social and psychological counseling, plus support for essential life skills development during pregnancy and after delivery. Your support will cover Support Center rent costs, recruiting and training trusted mentors, and developing a guidebook for project replication.
The risk of repeating a history of abuse, neglect, and abandonment exists if we don't create change for teen moms in Russia. We're prepared to face the challenge of establishing trust and motivating young mothers to engage in mentorships. Despite parenting and empowerment training during pregnancy, we realize that some teen moms may resist.
By recruiting, training, and supporting long-term relationships between trusted mentors and young mothers, we'll create lasting hope for teen moms in Russia.