1 year impact report
"They offer the freedom to express my feelings confidently and safely about the procedures."
Impact for girls & women
There were: 10 women training as midwives 10 births, five abortions, 28 received prenatal care, 25 received pediatric services, 23 received pregnancy tests, 17 received urine tests, three received glucose tests, and 1 received IUD placement.
Estimated girls & women affected
122
Broader impact
This data is still being collected, and will be added to the project as soon as possible.
Estimated community members affected
?
Women become champions of their own healthcare
Our well trained staff educated women about their bodies, ensuring that poverty won't hinder their access. Through our midwifing classes and pharmacy construction, we improved our capacity to provide high quality maternal healthcare. Besides providing midwifery services to ensure safe births, we follow up with mother and child health by offering pediatric care, as well as pre and post natal care, so every mother and child has a healthy start. By holding classes for women without previous experience, we expand our network of knowledgeable women. Building cabinets for organizing the pharmacy increases our ability to provide medicine to the women we serve. Subsidizing ensures all women have healthcare access, a basic human right.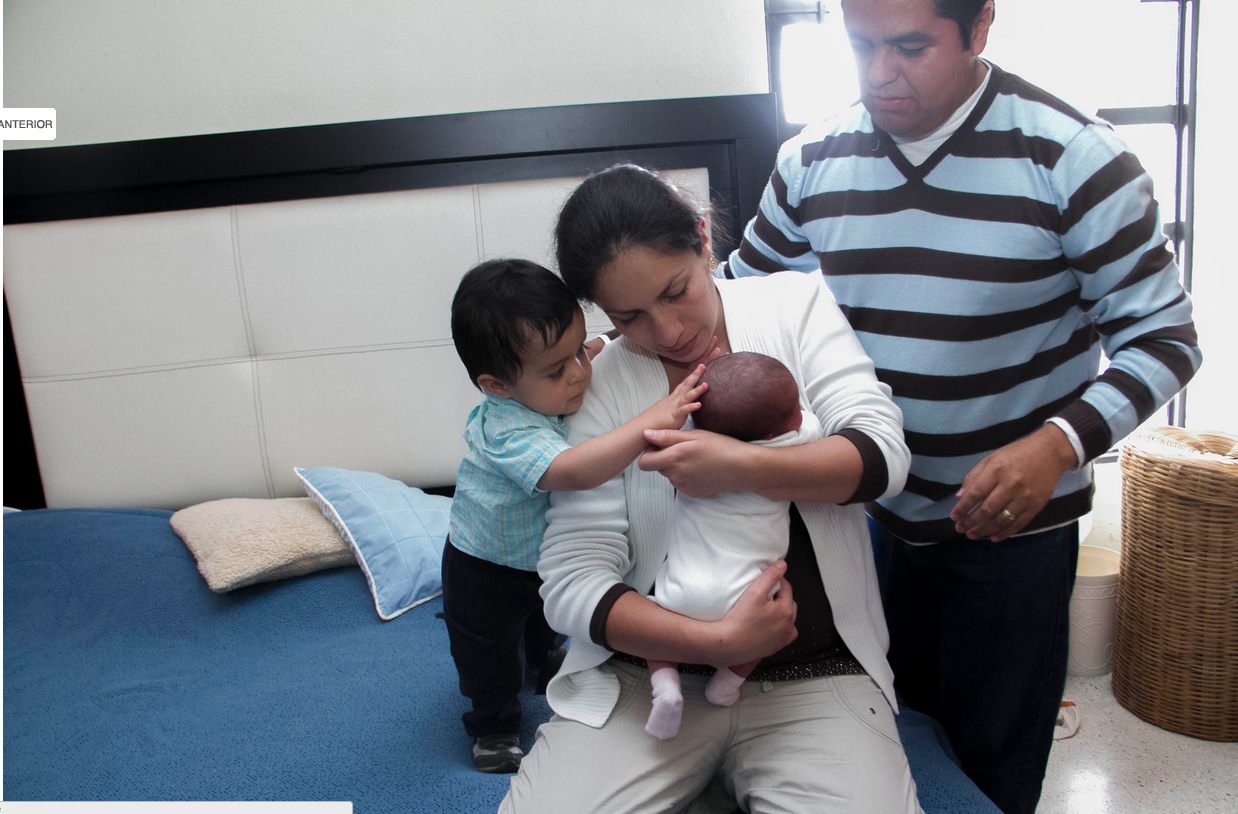 Get personal
At Luna Maya, women are champions of their own healthcare. Mariana describes her treatment,"They attend you quickly. My feelings were important." Sold on the high quality care, Luz explains why she will return to Luna Maya, "they offer the freedom to express my feelings confidently and safely about the procedures." She references family bonding activities for the babies, children and fathers. Luna Maya heals communities.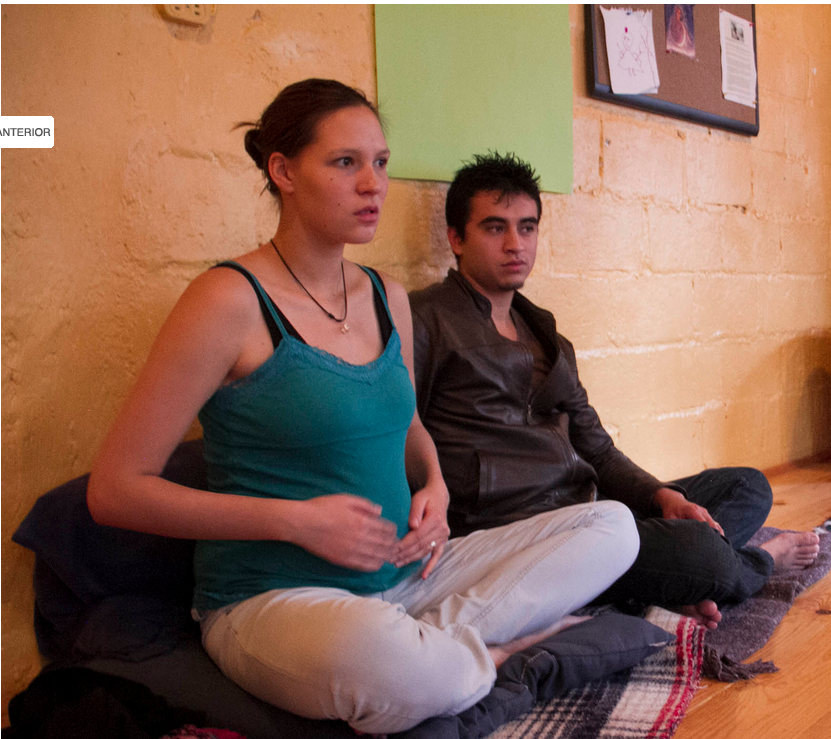 Risks and challenges
We face constant legal challenges and discriminatory treatment towards midwives and home births. Midwives face legal issues for lacking certification when we transfer women to hospitals and violence for choosing their profession.The medical system calls them dangerous providers, saying home birth should be for emergencies. The transfers in the past year put staff at risk for formal complaints by attending doctors for "causing" birth complications and the women at risk of verbal attacks for choosing home birth. Neither midwife nor mother feels safe. Our midwives may not know if the woman has had traumatic experience before our care. Additionally, we face the challenge of how to become sustainable when the majority of women are impoverished.
What we've learned
We lacked an organized system for budgeting for midwifery. An assistant to write the experiences into a manual that includes methodology would really help other women and other midwives. We'd recommend future groups document their work.
Next steps
We've opened a new branch in Mexico DF where our director moved to create a network to open the new center. We've accepted two students from the School of Public Health at Berkeley to work with us this summer to create a manual describing our model and write an article about maternal health. We are also training eight women to be midwifes.
Budget
Line Items

Projected budget

Amount spent so far

Midwifery Training

Staff

Rent

Utilities and Communication

$5,200

$1,500

$2,100

$1,200

$5,200

$1,500

$2,100

$1,200
90 Day Report
8 new midwives to improve the health of moms and babies
May 8, 2014
In the past few months, we've provided the following health services for: 10 women with pre-natal care, 1 woman with gynecological care, 2 births, 3 post-birth care, 1 safe abortion, 4 children with pediatric care, and carried out 4 pregnancy tests and 4 urine tests. We've also successfully educated and trained 8 midwifes! In addition, improvements have been made to our herbal pharmacy. The recent expansion of the pharmacy has allowed for us to take on 2 volunteers who are future midwife students or doulas.
Risks and challenges
The predominant challenge we faced recently was the issue of not being able to receive the funds transferred to us from the bank. Finally, we decided to open a new account with another bank. This challenge delayed us receiving the funds and proved to be a significant setback in our calendar of events. In regards to midwifery training, we encountered challenges of student retention. Two of ten students dropped out for personal reasons. Future challenges include promoting continued studies. So far, we've overcome this challenge by creating dialogues to discuss options for continued education and staying updated on what our students are doing after graduation.
Support midwives so that no woman will have to go without vital health care.
Why we care: The women of Chiapas face horrifying realities regarding their sexual and reproductive health.
How we're solving this: Luna Maya developed the first professional midwife training course, and is the only clinic that offers practical training for midwives in Chiapas
Support The Centro de Partos de San Cristobal "Luna Maya" in building the foundations for healthy, happy families in the poorest areas of Mexico, by providing high quality maternal and reproductive health-care to low-income, at-risk women.
Imagine growing up in Chiapas, the poorest state in Mexico. The women of Chiapas face horrifying realities regarding their sexual and reproductive health. They live in a state with the highest levels of sexually transmitted infections (STIs) and the third highest maternal mortality rate (117 women die for every 100,000 births). At the public hospital, medication and supplies are scarce and can cost 2,000 pesos per birth. Yet, the monthly minimum wage for a domestic worker is only 1,400 pesos per month. If women have access to trustworthy and affordable healthcare and family planning services, they will devote more of their time and limited resources to completing school, entering the workforce, and raising their other children.
Luna Maya is dedicated to providing affordable and accessible holistic health care to the most marginalized communities in Chiapas. This year, funding will enable Luna Maya to scale up its health care services which include: prenatal care, fertility, birth and postpartum/lactation support, emergency obstetric care, and safe abortions. The health clinic will also provide bi-weekly trainings for eight midwives to strengthen their skills in providing these services as well as performing pap smears, and providing contraception and pregnancy termination consultations.
Luna Maya is recognized as a truly progressive health care institution across the midwifery world because of its integrative model of care, which celebrates traditional midwives' knowledge and enhances their skillset with holistic birthing techniques. Luna Maya developed the first professional midwife training course, and is the only clinic that offers practical training for midwives in Chiapas. The organization also developed the first homebirth certification course, carried out at the National School for Nursing and Obstetrics in Mexico City.
Support midwives, healthy mothers and their families so that no woman will have to go without vital health care.
$50 pays for a pap smear test

$136 pays for emergency obstetric care per patient

$400 pays to train one midwife and includes classroom learning and clinical experience in the field