90 Day Report
Making headway in girls' education in Pakistan
posted on April 11, 2014 by Isabel Garcia
Progress
This is the final update, there is no one-year progress report.
Your support has helped BRAC establish 200 community-based pre-primary schools for girls from poor households, in the Khyber Pakhtunkhwa province (KPK) of Pakistan. Although it's one of the most troubled areas of Pakistan, BRAC's early childhood education centers in KPK have seen growing support from parents and the community as there is an increasing awareness of the importance of education. By focusing on pre-primary education, which has the most impact on children's thinking abilities, BRAC is preparing and equipping children from poor and marginalized families to access and complete their education in government primary schools. In Pakistan, BRAC pre-primary schools have seen the highest rate of graduation to primary education.
Risks and challenges
Pakistan has one of the lowest school enrollment rates in South Asia due to inadequate investment (less than 2% of GDP) and lack of government efforts towards providing education. There is also a lack of private sector initiatives in promoting primary education. In addition, girls, who make up a majority of all BRAC classrooms, are often discouraged from attending schools on cultural and religious grounds and sometimes face serious life risks when doing so. By creating provisions for pre-primary schooling, especially for girls, BRAC is helping girls overcome these challenges by ensuring their continued participation in primary schooling.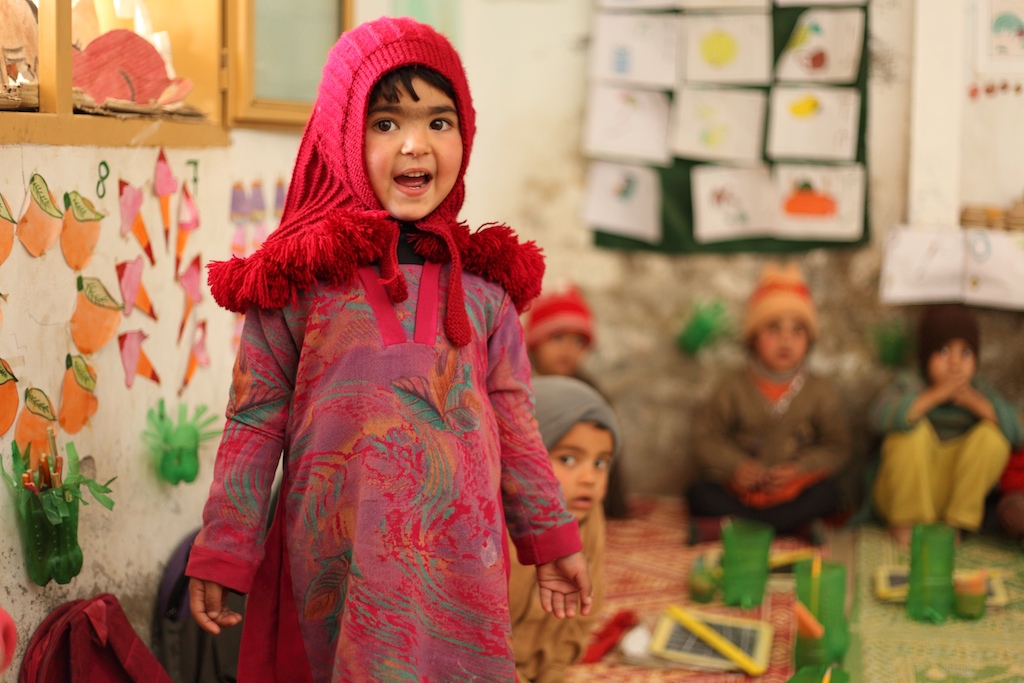 Up Close
"Children in BRAC schools are performing outstandingly, because they know this is their only real chance for education and hence take it very seriously. These children are first-generation students, whose parents are uneducated and who have no other school facility in their surroundings. Your support is helping keep these children from working on the streets and doing odd jobs at such a young age." – Muzaffar Uddin, Country Representative, Pakistan
Next steps
As part of its ultimate goal to help Pakistan achieve the Millennium Development Goal of universal primary education, BRAC is planning to scale up its high-quality, yet cost-effective, education model by providing training to an increasing number of local teachers who are pivotal to BRAC's education program.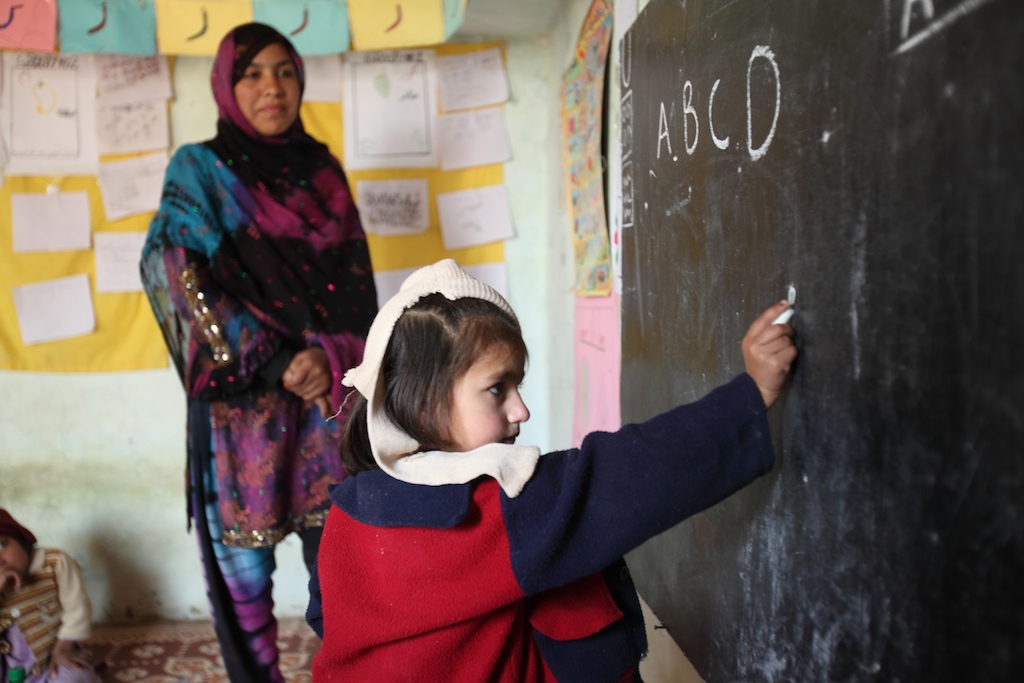 By now you've heard the story of Malala Yousufzai, the brave girl shot by the Taliban for daring to speak out about girls' education.
Why we care: The education situation in Pakistan is alarming. It has one of the highest illiteracy rates in the world and the second largest out-of-school population, with approximately 5.1 million children not enrolled. More than half of the adult population remains illiterate, and two-thirds are female.
How we're solving it: By training 100 women to be teachers in their communities and equipping 3,300 children with schoolbooks that are relevant to their daily lives, we'll familiarize young children from poor households with formal education, increasing their chances of success at later stages.

Every dollar donated to this project is matched 1:1 by BRAC USA.
This project allows you to play a part by helping BRAC eradicate illiteracy in Pakistan and foster the future success of thousands of Pakistani girls and women. Girls make up a majority of all BRAC classrooms. We're the world's largest implementer of "the girl effect," the unique role that girls and women can play as positive agents of change in their societies and the world.
In some areas of the country, girls like Malala are discouraged from attending schools on religious grounds, and face serious life risks when challenging this ruling. BRAC combats these attitudes by working closely with community leaders, including religious leaders, to teach them the importance of girls' education. With origins and experience in Bangladesh, a mainly Muslim country, BRAC has more maneuvering space in these sensitive cultural contexts.
With teaching methods that motivate the children to think critically, girls from poor backgrounds will become accomplished and influential members in their society and country. Specifically, this project will help purchase books for up to 3,300 students and offer pre-primary teacher training for 100 local women. Local women will be taught the importance of social and emotional learning in early childhood development – for example, creativity, play, good social skills and other building blocks for future development.
The project will operate in districts with little or no formal government pre-primary schools in Khyber Pakhtunkhwa Province, the most populous and poorest province in the country.
Globally, more than 95% of the children who have attended BRAC's early childhood education centers have graduated to mainstream primary schools and have outperformed their peers. The BRAC education methodology is a proven one, written about in The New York Times. An antipoverty organization, BRAC is also the world's largest secular nongovernmental education provider, with more than a million students enrolled in its schools in six countries. The writer Nicholas Kristof tweeted that BRAC is "the best aid group you've never heard of."