1 Year impact report
"Child marriage doesn't take place in a vacuum, but is rather part of a cycle of abuse and discrimination that often includes sexual violence and FGM."
Impact for girls & women
This data is still being collected, and will be added to the project as soon as possible..
Estimated girls & women affected
?
Broader impact
This data is still being collected, and will be added to the project as soon as possible.
Estimated community members affected
?
Using the law to end child marriage
Thank you for your support of our campaign to end child marriage around the world. Based on information gathered for our report, "Protecting the Girl Child - Using the Law to End Child, Early & Forced Marriage & Related Human Rights Violations", we continue to pressure governments around the world to prioritize the elimination of child marriage.
In June, we wrote to all governments attending the UN Human Rights Council asking them to take concrete steps to address child marriage by developing specific targets aimed at dismantling the practice.
In Kenya, often as a precursor to child marriage, 27% of girls are subjected to female genital mutilation (FGM). Along with our partners, we are directly working with the Department of Public Prosecutions and the recently-created an anti-FGM Board and anti-FGM Prosecutorial Unit to enforce laws against female genital mutilation and child marriage. Within its first few weeks, the unit brought several cases to court involving parents, female genital mutilation practitioners, and community leaders.
In Morocco, following our success with partners in having a law revoked which allowed a rapist to go free by marrying his victim, we are advocating for an amendment to another law, which allows judges to authorize the marriage of girls under the age of 18.
In Yemen, following meetings with members of Parliament, we learned that the Minister of Legal Affairs plans submit a new bill to establish a minimum age of marriage and include provisions against female genital mutilation.
Get personal
"If every girl is valued and given the same opportunities as boys; if she is free from not only child marriage, but from all forms of violence and discrimination, amazing things can happen - not only for the girl whose life is changed forever, but for the whole world which becomes safer, happier, and more balanced." -Yasmeen Hassan, EN
"Child marriage doesn't take place in a vacuum, but is rather part of a cycle of abuse and discrimination that often includes sexual violence and FGM." -Suad Abu-Dayyeh, EN
Risks and challenges
The biggest challenge is building political will to end child marriage, because it is often seen as "cultural" aspect, rather than as a human rights violation. Once married, a girl is often trapped in a system where she is at risk of further violence and discrimination—violence and discrimination that often continues into the next generation. It is therefore critical that all governments support a comprehensive approach to end child marriage and stop the suffering of millions of girls around the world.
What we've learned
At the top levels of the United Nations, as well as by human rights organizations and civil society, ending child marriage has been identified as an important target in ending poverty and creating sustainable development. At the recent Girl Summit in London, governments made commitments to end child, early, and forced marriage. Now they must work together to follow through and ban the practice worldwide. It is the role of civil society and organizations like Equality Now to hold governments accountable and ensure that they fulfill these promises.
Next steps
Building upon the momentum created with the release of our child marriage report, we are meeting with representatives of the United Nations to ensure that the issue is front and center on the global stage and that mechanisms are in place to protect girls against child marriage around the world. We are also continuing to push for new laws and the enforcement of existing laws in Yemen, Saudi Arabia, Morocco, and Kenya to end this human rights abuse.
Budget
Line Items

Projected budget

Amount spent so far

Public Advocacy Campaigns

Research and Support

Communications and Publicity

$20,000

$17,500

$7,500

$20,000

$17,500

$7,500
More information
"Child marriage directly affects approximately 14 million girls a year and [legitimizes] human rights violations and the abuse of girls under the guise of culture, honor, tradition, and religion. It is part of a sequence of discrimination that begins at a girl's birth and continues throughout her entire life." -Jacqui Hunt, Equality Now
Further reading
Our campaign to end child marriage has been featured in Reuters, BBC Woman's Hour, Sky News, Washington Post, Yahoo, Fox News, ABC, MSN, SBS, CTV, NPR, San Jose Mercury News, Al Jazeera America, La Presse, Toronto Star, The Star (Lebanon), Mail Online, International Business Times, Malaysian Digest, YouM7 Egypt, Yam Taiwan, International Business Times, The Citizen (Tanzania), St. Cloud Times, Thomson Reuters and Too Young to Wed. Op-eds by Equality Now's Jacqui Hunt and Suad Abu-Dayyeh appeared in CNN, The Huffington Post, and The Guardian.
Project update
90 day report
Thank you, friends, for supporting our work to end child marriage around the world!
Progress
Following two cases where we helped child brides obtain a divorce, local media campaigns and international pressure, we are seeing momentum to end this harmful practice:
After Equality Now & and the Yemeni Women Union called for passage of child legislation in Yemen, the Human Rights Minister requested a bill to ban child marriages. And, just last week, Yemeni police stopped the wedding of a 9-year old girl! Help us push for change in Yemen: End child marriages by enacting and enforcing a minimum age of marriage law
In an unprecedented move, the Saudi Ministry of Justice proposed to introduce new regulations to set a minimum age of marriage. Help us get them implemented: End child marriages and male guardianship over women
In conjunction with an international law firm and partners in targeted countries, our upcoming advocacy brief will provide recommendations on legal provisions to challenge child marriage.
Our Nairobi Director presented strategies on ending child marriage at the 1st first-ever Symposium on Ending Child Marriage in Malawi in September.
Risks and challenges
Culture, tradition and religion are often cited as 'justifications' for this human rights violation, and countering such entrenched inequality takes time and dedication. Getting governments to fulfill on their regional, national and international obligations, and to implement and/or enforce legislation, is the main challenge we face.
Also, girls are sometimes hesitant to take legal action, as it could potentially put their lives in danger and further isolate them from their friends and families. This is the case, for example, in a public advocacy campaign we recently launched in Kenya concerning girls who are fleeing their homes to escape child marriage and female genital mutilation.
Protect girls by enforcing FGM and child marriage laws
Get personal
"The emotional consequences of child marriage are obvious as the practice violates the human rights of girls by excluding them from decisions regarding the timing of marriage and choice of spouse…the adverse impact on their health is equally troubling…and jeopardizes girls' right to education, while stifling the potential for social connections… [According] to studies by UNICEF, [early marriage] places them at considerable risk of domestic violence." – Suad Abu Dayyeh, Equality Now
Next steps
We will submit our child marriage brief to the UN Working Group on discrimination against women and the Office of the High Commissioner for Human Rights for its child marriage report for the next session of the Human Rights Council. Equality Now's D.C. liaison met with the new Global Ambassador for Women's Issues in the U.S. State Department, who expressed great interest in the topic and our advocacy brief. We continue to work with Girls Not Brides in the U.S. and internationally.
Further reading
Fighting for the rights of girls to enjoy their childhoods and have a choice in their futures.
Why we care: Millions of girls are at risk of early marriage--a terrifying and devastatingly harmful prospect for their current and future lives.
How we're solving this: By comprehensively investigating and identifying the obstacles to ending child marriage in the effort to overcome them.
Based on the findings of our analysis, and working in tandem with local partners, we will use a range of legal, social and public advocacy strategies to push for concrete and sustainable change to put an end to this practice which robs millions of girls of their childhoods.
At age 11, Fauziya was pulled out of school and married off to a 25-year-old man. She died a year later in childbirth.
At age 11, Wafa was sold by her father to a 40-year-old man who raped and tortured her for a year before we were able to help her get a divorce. While she was able to resume her education, she now lives in a shelter as she was exploited again by her uncle when she returned home.
At age 12, Fatima was married to a man in his fifties who gave her a PlayStation as a wedding present. Though we helped to get her a divorce, she feels ashamed of her situation and no longer wants to pursue her education, believing she doesn't have options as a '13-year-old divorcee'.
Early/forced marriage violates the human rights of girls by excluding them from decisions regarding the timing of marriage, choice of spouse and participation in sexual relations. When a girl gets married off as a child, her life becomes one of constant violence and discrimination. Often living with a man much older than herself, she is abruptly and violently initiated into sexual relations–suffering regular rapes by her husband and, unable to pursue an education, is less equipped to negotiate a secure and healthy life for herself. Frequently subjected to early pregnancy, the girl may suffer grave health consequences as well as the challenges of looking after children of her own–while still a child herself–and be isolated from family and friends. According to the World Health Organization, in low- and middle-income countries, complications from pregnancy and childbirth are a leading cause of death among girls aged 15–19.
By identifying the multiple pillars that help support this practice, our campaign aims to advance the creation of an environment where girls are valued equally to boys; to provide structural support for girls by promoting specific international and national measures against child marriage; help girls stay in school; and, allow them to benefit from a society where they can navigate their own way in life.
Please contribute to our project and help us ensure that all the Fauziyas, Wafas, Fatimas, and the millions of at-risk girls like them, can live their lives free from violence, exploitation and discrimination.
---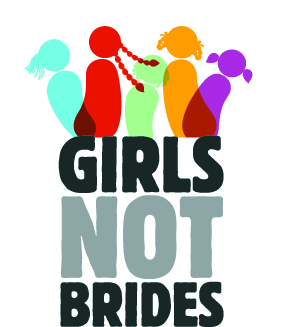 Equality Now is a member of Girls Not Brides a global partnership of more than 250 non-governmental organizations committed to end child marriage.

www.girlsnotbrides.org
@GirlsNotBrides