Equality Now
Founded in 1992, Equality Now works to protect and promote the human rights of women and girls around the world by raising international visibility of individual cases of abuse, connecting them to the larger issue of gender equality, mobilizing public support through our global membership, and wielding strategic political pressure to ensure that governments enact or enforce laws and policies that uphold the rights of women and girls. With offices in New York, Nairobi and London and presences in Amman, Jordan and Washington, DC, our areas of focus include Discrimination in Law, Sexual Violence, Female Genital Mutilation (FGM) and Trafficking. Combining grassroots activism with international, regional and national legal advocacy, we envision a world in which women and men have equal rights under the law and full enjoyment of those rights. Equality Now employs a social change model that links high level international and legal advocacy to specific cases of women and girls to ensure change at all levels. Our activities include:
International advocacy, including through mobilization of our network of groups and individuals in more than 160 countries
Awareness-raising through highlighting individual cases of violations and use of traditional and social media
Partnerships and coalition-building with grassroots level women's rights groups
Strengthening international and regional human rights law and mechanisms to better address the rights of women and girls
Conducting strategic litigation at national, regional and international levels to establish legal precedents
Mobilizing financial and capacity-building support
Our Guiding Principles Gender equality: as human beings women and girls should have equal rights to men under the law and equal opportunity to enjoy their human rights. Universality: despite differing cultural contexts, issues affecting women and girls are universal in nature. Therefore, maintaining a global outlook is essential when forming collaborations, including coalitions that can influence local as well as national and international processes and standards. Reciprocity in partnerships: the fundamental value guiding our partnerships and networking with grassroots groups and activists is reciprocity in exchange of information and ideas. We believe that our value in these partnerships is to provide an international overlay of support to ongoing processes. Standing by our principles: We are ambitious in the types of issues and cases that we take on – many of these are seen as controversial, infinitely complex and/or hopeless. However, our past history shows successes in affecting the legal frameworks and mind-sets in cases such as these; we are not afraid of taking risks if we believe that we can have a significant positive impact.
---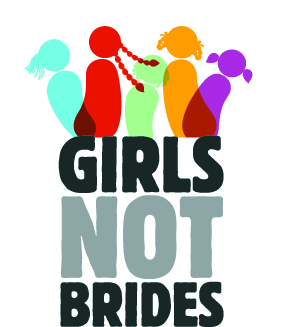 Equality Now is a member of Girls Not Brides a global partnership of more than 250 non-governmental organizations committed to end child marriage. www.girlsnotbrides.org @GirlsNotBrides
Projects Funded On Catapult
5 results
Strengthen the anti-trafficking advocacy project by hiring a Trafficking Program Officer

Teen