1 year impact report
"The situation in Sierra Leone is especially difficult right now with the Ebola crisis, which our community health promoters are fighting, in addition to the regular maternal health services they provide."
Impact for girls & women
This is the cumulative number of ante-natal care treatments provided by BRAC Sierra Leone as of June 2013.
Estimated girls & women affected
56,853
Broader impact
This is the estimated population covered by BRAC Sierra Leone's health program.
Estimated community members affected
480,000
We're saving lives with safer births
The last year has been a challenging one for a number of BRAC programs in West Africa due to conditions on the ground, which are worse that unusual at the moment. BRAC's health program in Sierra Leone is now combating the ongoing Ebola epidemic, which has taken the lives of more than 600 people.
Still, thanks in part to support from Catapult, our maternal health services are going strong. These services are delivered by local health workers who provide basic reproductive, maternal, neonatal, and child health services through household visits across Sierra Leone's most poverty-stricken areas. In January 2014, we granted more than $20,748 to BRAC - Sierra Leone specifically for the purposes outlined in this project. The majority of this funding came from you, with the rest coming from one especially generous private donor who provided needed match funding.
Although more than 1,000 female, self-employed community health promoters have been trained, as of June 2014 only 400 health workers are currently active. Given the incredible (and often deadly) challenges they face, we consider this project a success.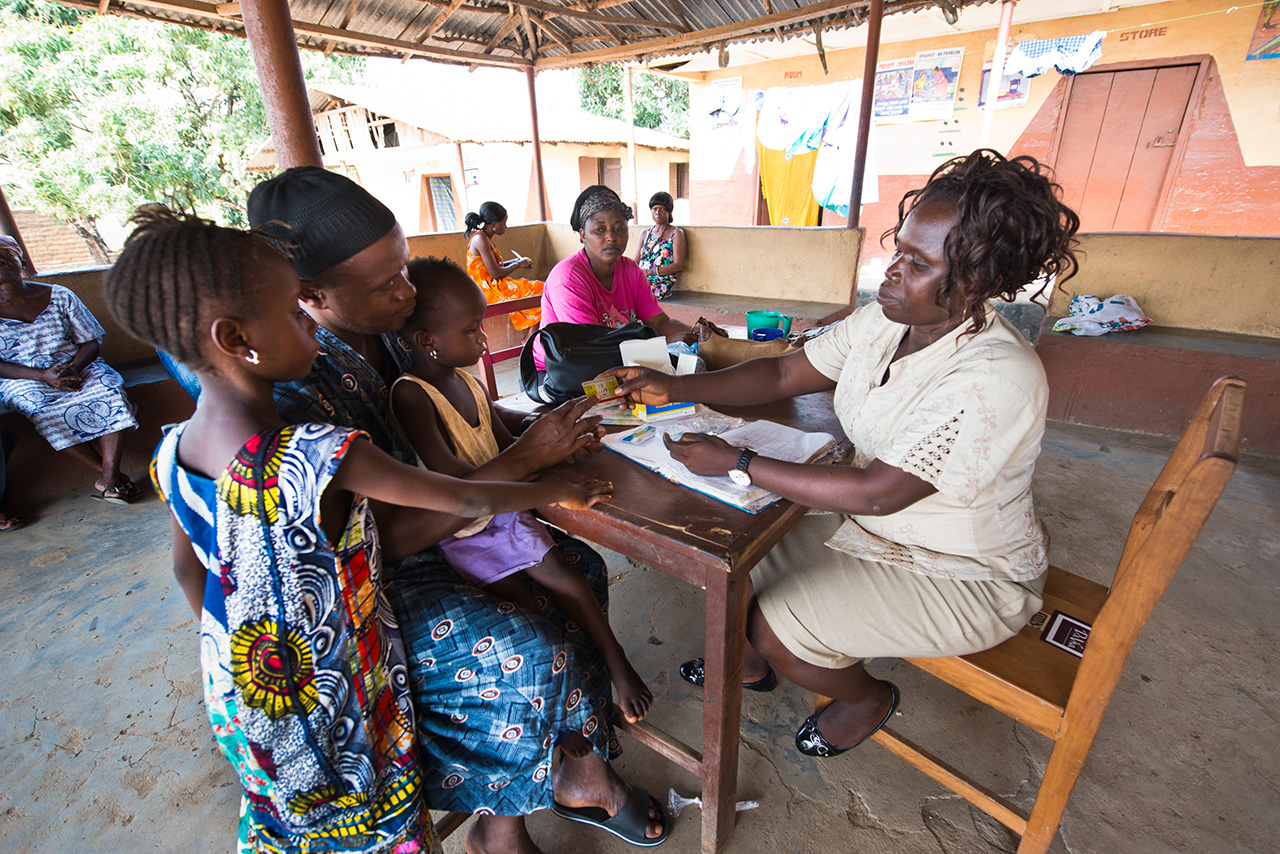 Get personal
"The situation in Sierra Leone is especially difficult right now with the Ebola crisis, which our community health promoters are fighting, in addition to the regular maternal health services they provide. The situation is fluid and changing by the day. BRAC is evaluating appropriate responses, which could affect program activity. We hope to report better news in the next update. Our thoughts are with the staff and beneficiaries." – Rod Dubitsky, Senior Advisor and Chief Knowledge Officer, BRAC USA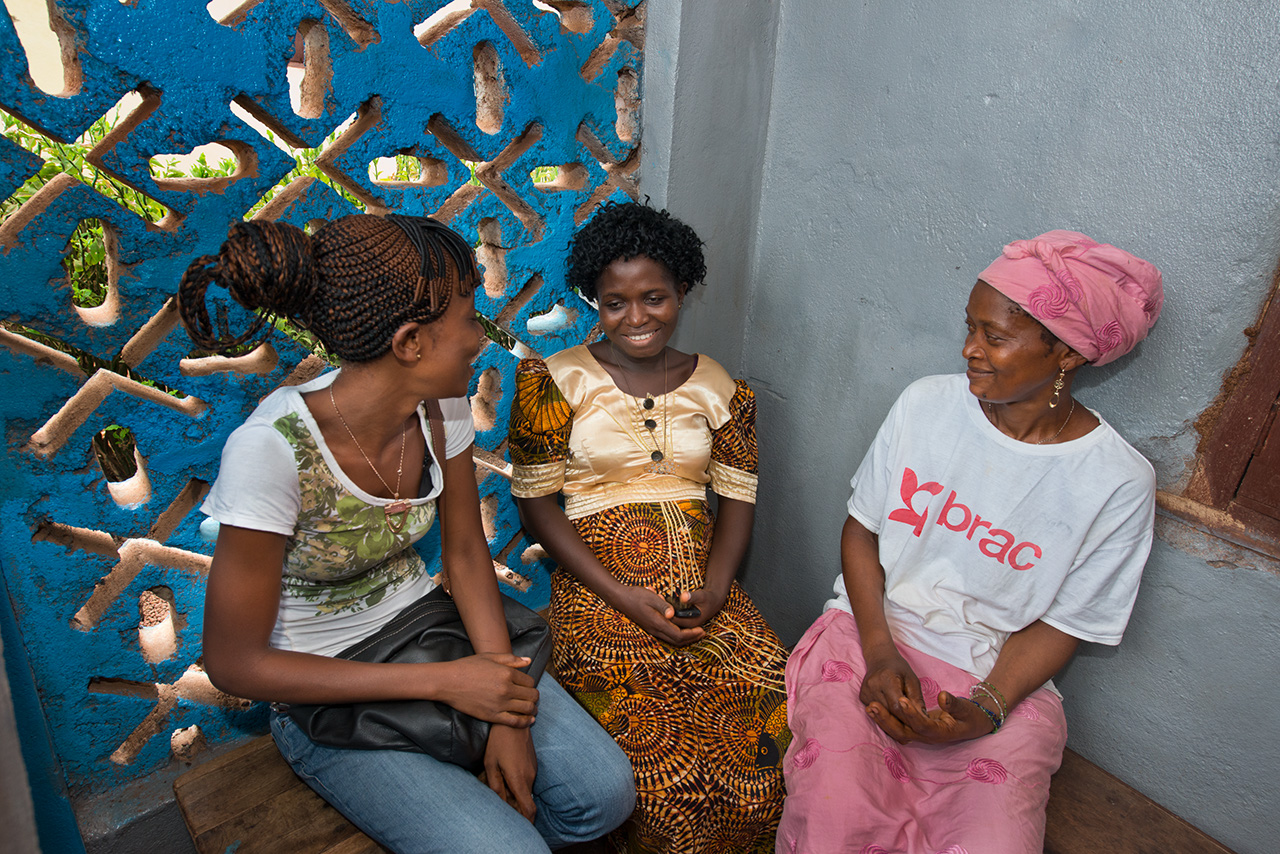 Risks and challenges
BRAC - Sierra Leone's health program operates in the most remote regions of the country where there is a severe lack of skilled human resources, specifically medical professionals. Due to the country's weak health infrastructure, there aren't adequate facilities to refer patients to. An intermittent supply chain makes it difficult to get basic medicine or supplies. There have been a number of challenges since the program started. Due to the recent Ebola outbreak in the region, it is difficult to travel between communities because of areas that have been closed off for quarantine.
What we've learned
Many of the community health promoters were referring women to clinics or health centers very far away – even to receive basic health commodities such as pampers, pads, and birthing kits. It's not always possible for women to travel far for these supplies, so BRAC Sierra Leone has opened its first pharmacy to provide these and other health commodities to the hard-to-reach communities they serve. Pharmacies will be overseen by a pharmacists and managed by local community health promoters.
Next steps
This initiative is part of a larger four-year plan to improve maternal mortality, infant mortality, and contraceptive use in line with the Millennium Development Goals and the post-2015 goals. In addition, this program will work alongside BRAC's Empowerment and Livelihood for Adolescents (ELA) program to educate girls about maternal and sexual health. Formal independent evaluations will show the effectiveness of this programming.
Budget
Line Items

Projected budget

Amount spent so far

Training for community health promoters

Refresher training for 600 promoters

$8.253

$12,475

$8.253

$12,475
Further reading
Update on Ebola in West Africa: How we're stopping it, how you can help
90 Day Report
No mother stands alone in Sierra Leone
posted Jan 6, 2014 by Rati Bishnoi
Progress
Funding from Catapult is allowing BRAC to launch a pilot in the district of Bo, which extends community healthcare for expecting mothers to isolated villages in the interior of Sierra Leone. This is part of a larger program to improve maternal health outcomes in Sierra Leone, where maternal mortality is third highest in the world. The health program is training local women to be community health promoters who identify pregnant women in their neighborhoods, check for complications and if necessary refer them for further care. This extends basic care to the poorest women in communities where basic healthcare is otherwise inaccessible. BRAC's health program in Sierra Leone operates in six districts through a network of 600 community health promoters, and this funding will ensure that promoters receive quality initial training and further build their capacity through monthly refresher training through 2014.
Risks and challenges
The program is working in challenging areas. An irregular supply of health goods hinder delivery of quality maternal healthcare to women. Roads are poor, infrastructure is underdeveloped, and it is difficult to retain qualified health staff. We are addressing these challenges by working closely with the government, investing in local supply chains and training frontline health workers in remote villages.
Get personal
"With Catapult funding, BRAC is working in rural communities where there are no government health facilities whatsoever, by providing mobile clinics. Before, these women had traveled far to find a health center, often walking one or two hours. As a result, pregnant women would not receive routine ANC check-ups. They would go to the clinic only for complications. They are very happy to have these types of health services at their doorstep.'' Afrina Karim, Health Program Manager, BRAC Sierra Leone
Next steps
As part of an overall strategy to improve maternal health in Sierra Leone, BRAC is scaling up its family planning program. Delivered through community health promoters, the program is focused specifically on decreasing teenage pregnancies and increasing awareness through male involvement in family planning and sexual and reproductive health issues.
Simple interventions can help us prevent the needless deaths of mothers and babies in Sierra Leone–and permanently bring down the rate of maternal and child mortality.
Why we care: In Sierra Leone, one in seven women dies as a result of pregnancy or childbirth-related complications and one in every four children dies before his or her fifth birthday.
How we're solving it: By improving the skills of 600 community health workers in Sierra Leone so they can bring safe birth practices to their communities and identify complications in pregnancy before it's too late.
Every dollar donated to this project is matched (1:1) by a generous BRAC USA donor.

This project will combine a network of trained community health promoters with locally hired staff to improve access to maternal health care across Sierra Leone. As a result, BRAC seeks to increase the number of births attended by skilled health personnel, the use of contraceptives, prenatal care and exclusive breastfeeding rates.
BRAC has trained almost 100,000 women as community health promoters in Bangladesh, Uganda, Tanzania, South Sudan, Sierra Leone, and Liberia. Training includes an initial 10- to 18-day intensive course, plus mandatory one- or two-day monthly refresher sessions for as long as promoters choose to remain part of the program.
Rather than a regular salary, an incentive-based pay system has been built for the community health promoters trained as part of this project to ensure earliest possible identification and registration of pregnancies and related complications.
Using this combination of community health promoters supported by a small group of locally-hired staff, BRAC achieves real value for money for community-based maternal healthcare at $23 per covered household per year, and expects to reach 142,800 women and adolescent girls and 108,000 children under-five in eight districts in Sierra Leone.
Thanks to this approach, BRAC has been credited with playing a major role in improving maternal health in Bangladesh from 800 maternal deaths per 100,000 live births in 1990 to just 194 maternal deaths per 100,000 live births in 2010.
Through Catapult, your support will help BRAC provide initial training and one year of monthly refresher training sessions for 600 community health promoters specializing in maternal healthcare in Sierra Leone.