1 year impact report
I'm so much happier and feel so empowered now that I have learned how to make things with my own hands!
This project is fundamental for medical access with mothers with HIV.
Impact for girls & women
Reduce maternal mortality, ensure access to women's sexual & reproductive healthcare
Estimated girls & women affected
120
Broader impact
It can be estimated that at least 500 individuals have been affected indirectly by this project. This projection includes all those who used the organizations services. Furthermore, friends and family of the participants can receive a gift or purchase an item at the shop where they learn about where the items came from and the stories of the girls who made them. The organization has successfully communicated to the community our mission and the need for their support .
Estimated community members affected
500
Enhancement of Care and Support to end Mother to Child HIV Transmission
Our organization has aided 120 HIV Positive Mothers with access to maternal care and nutrition. With our help, these mothers and their children have received support from the Government Health Sector and Medical Officers at Hospitals. The mothers have been provided transport, medicines, cloth and nutrition. In addition, We also aid children until they are 18 months old.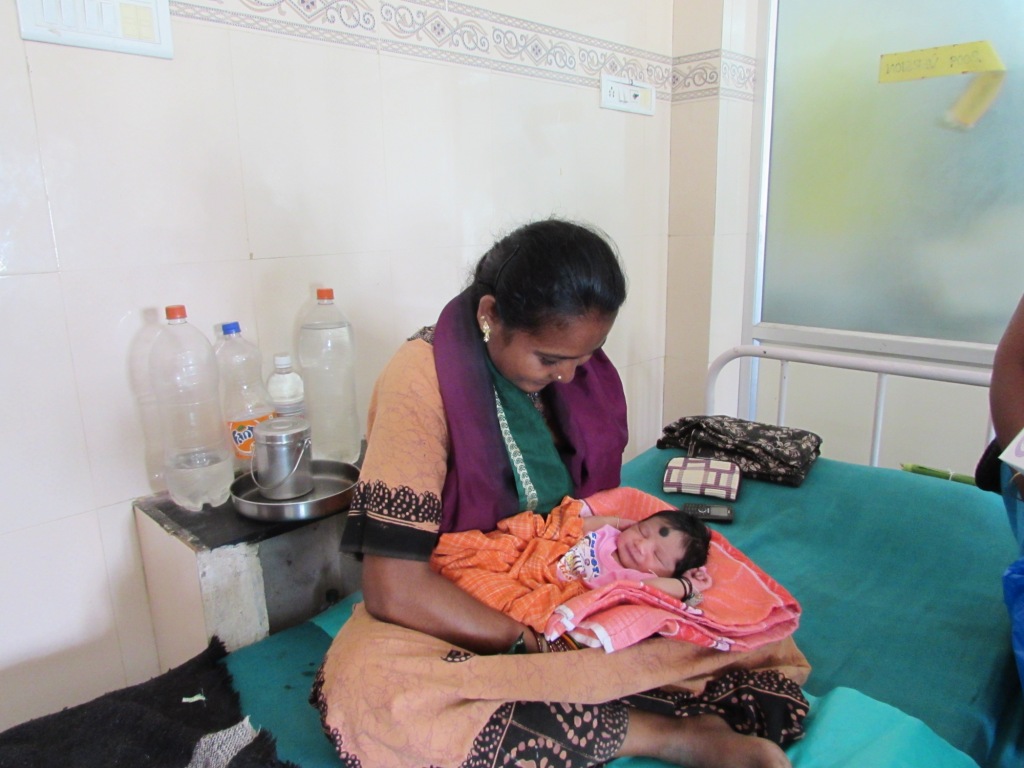 Get personal
Mothers who are HIV positive tend to be stigmatized if spouse is HIV Negative. Our team carefully counseled such women and offer them medical services. The staff has accompanied the mothers to the hospital during the delivery process. Additionally, we provided food, medicine, cloth and nutrition for the mothers and their children. .
Risks and challenges
There is a strong stigma among mothers who are HIV positive. The sigma also extends to the mother's family. Our Staff team has strongly counseled couples on this issue. The team also takes connects couples to medical services in order to empower these families.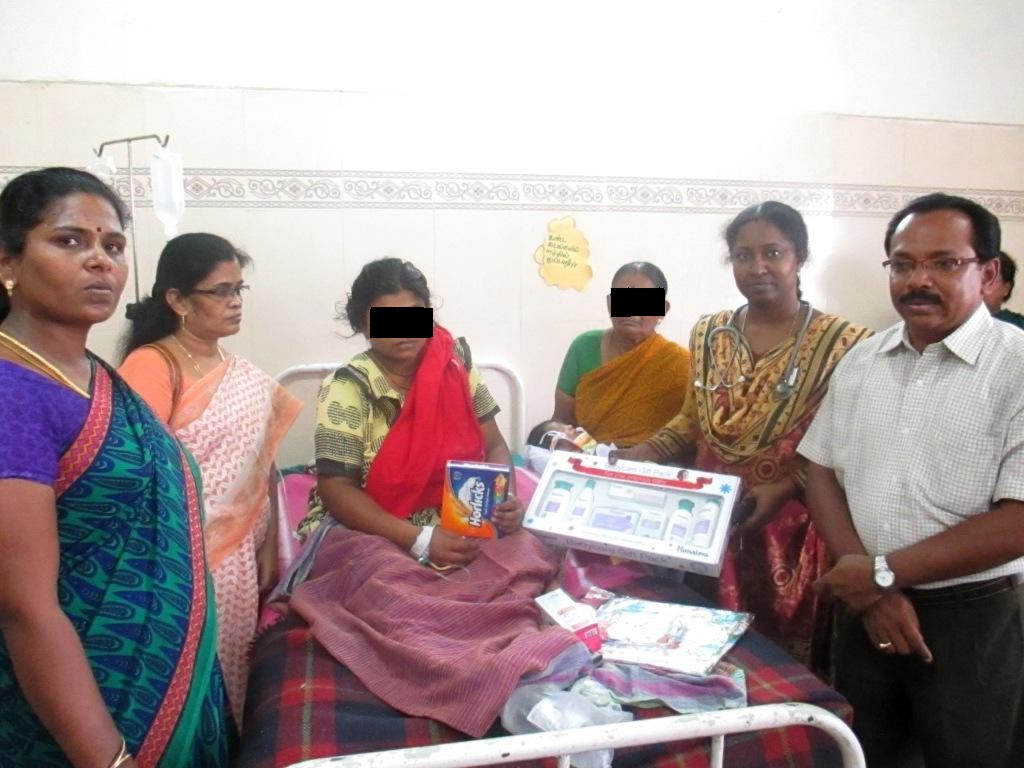 What we've learned
We should make the community or people to understand that we are working for them.
Next steps
This is an innovative program that is first of it's kind. We expect support to continue in covering 150 mothers in this current year.
APRAMP is collaborating with a Catapult partner, Chime for Change, and is in need of funds in order to support survivors in their rehabilitation process, and train them in how to help other women in similar situations! Please help us out and share the link! http://www.globalgiving.org/projects/survivors-rescuing-victims-of-human-trafficking/ .
Budget
Transport for 120 mothers (from home to clinic) - $3,600 Medicine for 120 mothers (medicine, investigations,etc) - $2,100 Baby care for 120 (18 month follow up – nutrition, syrup, travel and food expense for staff)babies - $2,500 Food support at clinic for 120 mothers - $1,800
Line Items

Projected budget

Amount spent so far

Transport for 120 mothers

Medicine for 120 mothers

Baby Follow up & Care

Food expense at Clinics

$3600

$2100

$2500

$1800

$3600

$2100

$2500

$1800
Further Reading
90 Day Report
We supported 30 mothers and their babies!
October 17, 2014
Progress
Thank you for supporting HIV positive mothers and their children through our program! This project helps HIV positive mothers to access timely resources, such as travel, food and care during delivery at health centres.
Mothers need specific medicines during delivery in order to prevent HIV transmission to their children. If she does not take the necessary medicine, the child will have a higher chance of contracting HIV. In addition, we take the mothers to health centres for delivery by providing transportation , and our volunteers accompany them throughout the way. This project allows HIV positive mothers to have transportation, food, and medicine during delivery.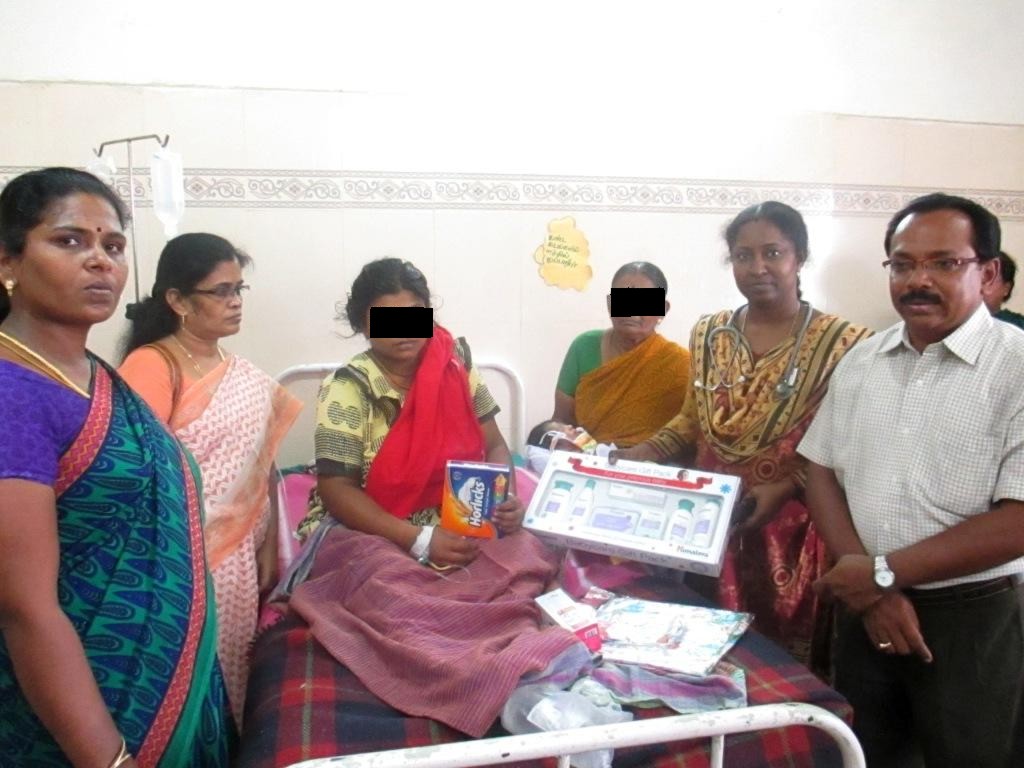 Risks and challenges
Stigma, discrimination, and gender are the main challenges for our HIV/AIDS Programme. Due to traditional values, some women do not disclose their HIV status to their families. We take special care of them by providing counseling and care confidentially. We also involve a local community based organization in order to monitor these activities.
Get personal
We were introduced to a community based organisation working with HIV positive mothers, named AHIMSA. This organization is very involved in caring for both mothers and babies and has become a valuable partner.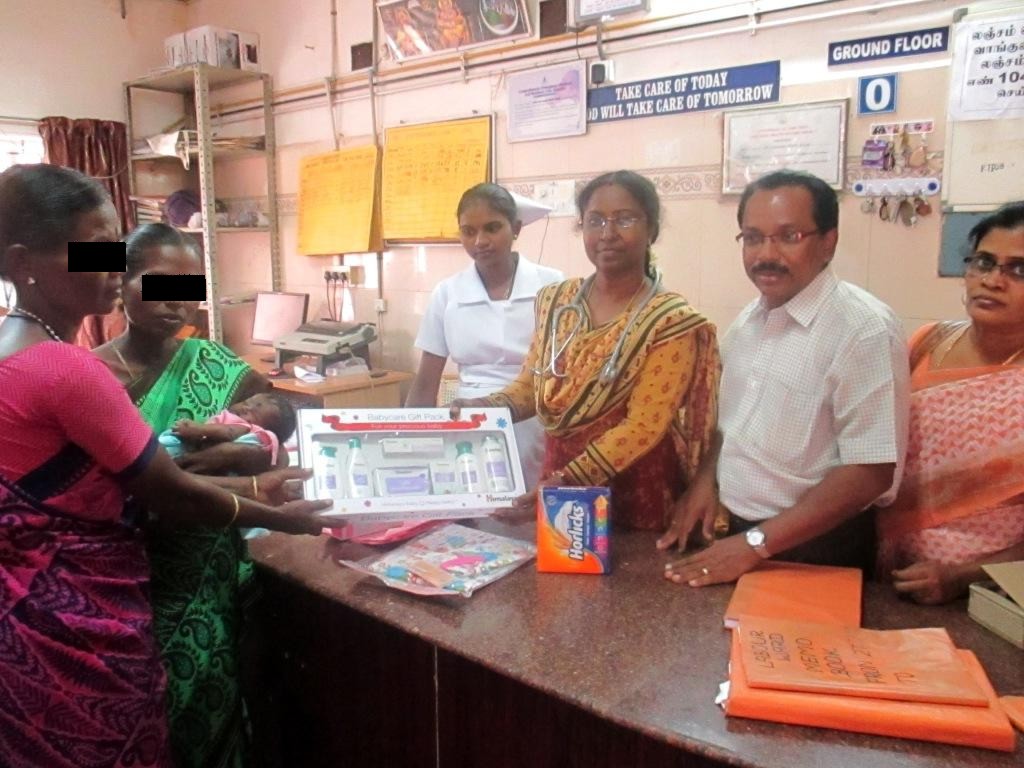 Next steps
All HIV positive pregnant mothers are monitored by trained volunteers. These volunteers will have regular contact with the women during the first months after birth and also provide follow ups 18 months after birth to asses their HIV status.
Budget
So far, we supported 30 mothers and spent $2,500.
Line Items

Original budget

Amount spent so far

Transport for delivery

Medicines

Baby care expense

Food expense

Total

$3,600

$2,100

$2,500

$1,800

$10,000

$900

$525

$625

$450

$2,500
Further reading
This project is highly valued by District HIV Programme Officials and District Health Directors. Also, our work has been recognized by the Daily News Paper.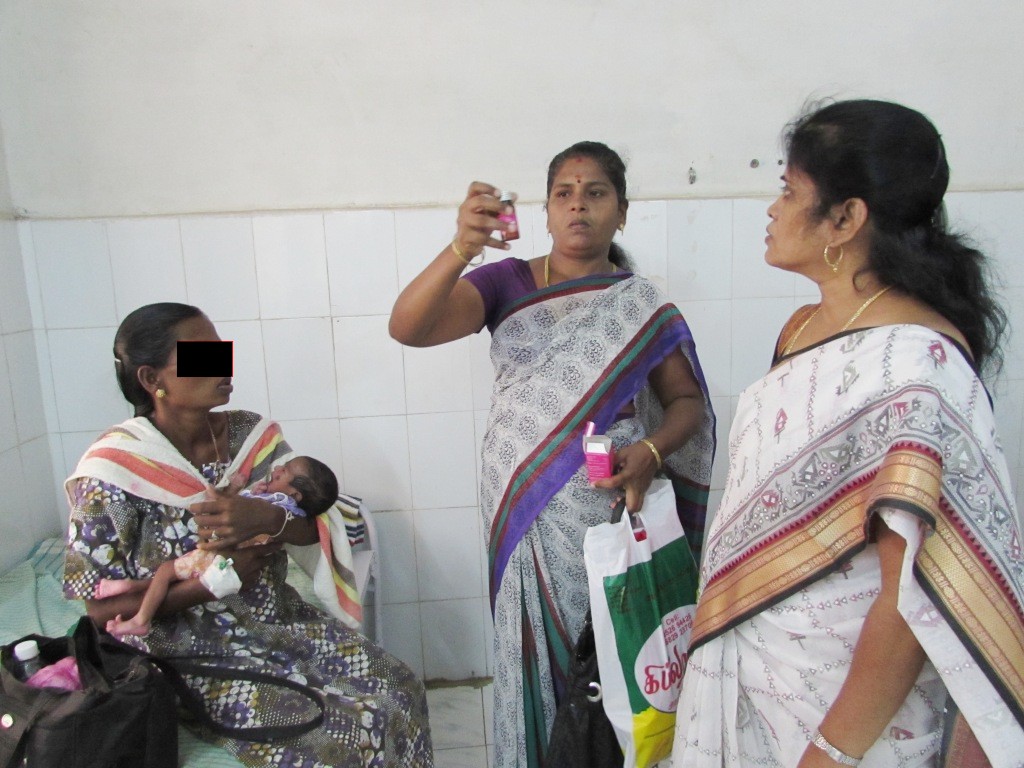 Prevent mother to child transmission of HIV by supporting mothers' needs during pregnancy.
Why we care: Access to medical care to mothers has very little structural support in India's Dindigul district. MEERA is a key organization in the prevention of mother to child transmission of HIV in district since 2005.
How we are solving this: By providing access medical support, transport, and food to expecting mothers, MEERA will strive to prevent HIV positive mothers from passing on the virus to their babies.
MEERA Foundation is dedicated to prevent HIV from Mother to Child for the last 8 years in Dindigul District, India. In this location, about 120 new mothers have been identified as being HIV Positive in each year. 15% mothers are not able to afford institutional delivery because of the few transport services available in remote rural villages and 95% of HIV positive mothers who live in rural areas must travel over 10 kilometers for maternity care.
This project intends to support expecting mothers by providing them transport, covering medical expenses and purchasing food for mothers and their family members accompanying at the clinic. If a mother is able to access care at this critical time, medicines will be able to prevent mother to child transmission of HIV during delivery. In the event of an emergency, MEERA has built strong partnerships with all health centers to coordinate emergency deliveries.
In detail, MEERA plans to:
Conduct HIV Counseling couples.
Conduct 20 visits by health worker until deliver
Provide transport and emergency care
Accompaniment of mothers during delivery by a health worker.
Management and follow up of medical investigations as advised by doctors.
Provide food and medicine support to the expecting mothers and family members
Health workers will provide and administer a nutritional regimen to the newborns for 6 weeks.
Breast feed or alternative feed counseling and follow up for 18 months after delivery.
All the support donated to this project will help prevent children from being infected by HIV.