90 Day Report
Prevent and respond to violence against girls and women
Progress
Over 60 rural girls participated in storytelling activities that are aimed at creating a forum where girls explore their lives and better understand the challenges and violence they go through as they live in their families and communities. Selected stories will be shared with local leaders as a dialogue tool for advocating against harmful attitudes and practices that affect girls negatively in the area.
Additionally, 100 adolescent girls participated in the sports for change conference that was held at Blantyre youth centre with the theme of empowering adolescent girls to be agents of social change. The conference involved rural girls and sub-urban poor girls from Chiradzulo and Blantyre districts.
Through the use of story telling and interactive sports, the conference provided girls with a unique opportunity to explore new skills, form new relationships and build new social support networks. Adolescent girls from different communities and backgrounds now feel safe and empowered to share their experiences and challenges. They were inspired to discover their own strength, leadership abilities and potential to become strong, independent women and ultimately agents of social change.
Twelve child bride survivors from Chitera village went through an intensive counseling and skill building sessions to build self-esteem and confidence to cope with the new challenges and refocus their life so that they are productive and useful citizens.
Risks and challenges
Our currency appreciated the time we received the funds and hence this affected our budget as the money was less in Malawi kwacha and could not afford to purchase the whole filming set as requested.
We have a new challenge, we are not able to support the child brides survivors especially those who would like to go back to school. They lack educational materials and we would love to raise funds that would go directly to educational support for child bride survivors. At present we have more than 200 survivors that need this support.
Take a stand with these courageous girls to speak out against child marriage
Why we care: Nearly half of girls in Malawi are married before they turn 18, which limits their ability to stay in school and increases their risks for early pregnancy and sexual and gender-based violence
How we're solving this: Supporting GENET to mobilize girls in their communities and forming girls' club networks.
Girls Empowerment Network (GENET), formed in 2007 by a group of young women activists in Blantyre, Malawi, works to promote women's rights and provide disadvantaged girls between 14 to 29 years old with the tools needed to address the challenges that they face.
"When you mobilize a whole community, groups start to form and soon everyone begins to talk about girls' rights."
-- GENET staff member
"The culture of silence is changing. Girls and young women are speaking out against violence..."
– GENET staff member
Thokozani is at the forefront of fighting sexual and gender-based violence. She has successfully mobilized over 160 girls from her community and formed eight girls' club networks – she is fourteen years old.
Tionge could have never predicted her future. Four years ago she was homeless after having runaway from a forced marriage and sexual and gender-based violence. Now, she is a student at the University of Leeds in the United Kingdom and an ambassador for the rights of women and girls in Malawi. With GENET's support and her own incredible courage, she found dignity and empowerment by telling her story to the world.
Since 2011, GENET has helped 5,000 girls, like Thokozani and Tionge escape forced child marriages and sexual violence by providing them with leadership skills that boost their confidence and enable them to speak out in their communities about issues that are important to them. Through press conferences, panel discussions, and community awareness campaigns, GENET amplifies the voices of girls. GENET has found that by broadcasting even one young woman's story about the harmful effects of traditional practices, such as child marriage, she can begin to change the attitudes and beliefs of an entire village. Young women are condemning harmful traditional practices by telling their stories in GENET's powerful documentary. So far only 200 people have seen the video because GENET does not have the equipment to show the documentary in rural villages. GENET needs a projector and video screening equipment to show what girl's leadership looks like – four times a month, in over 42 remote villages, and reaching over 50,000 men and women. Take a stand with these courageous girls to speak out against child marriages!
---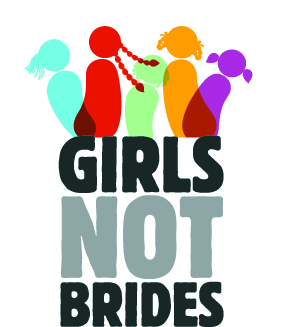 GENET is a member of Girls Not Brides a global partnership of more than 250 non-governmental organizations committed to end child marriage.

www.girlsnotbrides.org @GirlsNotBrides