1 year impact report
"The help I received from the Mesoamerican Initiative Network has allowed me to leave my country for a while, to safeguard my family, and to be calm in order to think about how to protect myself better and how to continue fighting for the rights of my people."
Impact for girls & women
This data is still being collected, and will be added to the project as soon as possible.
Estimated girls & women affected
?
Broader impact
This data is still being collected, and will be added to the project as soon as possible.
Estimated community members affected
?
Protecting defenders' body and mind
Thanks to your generosity we were able to use the Catapult and Global Fund For Women funds to strengthen our rapid response activities. Our activities help support at-risk human rights defenders and activists in order to protect their integrity and their physical and emotional health from the negative effects of the violence they face from their everyday work. We were able to work through our networks in Central America and provide timely and effective responses to activists who requested support in security, self-care, and healing. Some of our activities included:
Providing support to the surviving family of a murdered Guatemalan activist.
Assisting in the media solidarity for a transgender advocate of the LGBT movement who began a hunger strike in demand for non-discrimination and access to treatment for people living with HIV/AIDS.
Providing financial support to an activist who was forced to leave her country after an attempt on her life.
Conducting workshops about self-care to youth in Mexico and Honduras.
Providing financial support to equip temporary shelters to defenders at risk.
Providing professional guidance and counseling to advocates in El Salvador who lost relatives during the war.
Your contributions helped us to continue our work to protect human rights activists at risk, place them in safe places, provide them with emotional support and specialized legal advice, and preserve their lives and movements.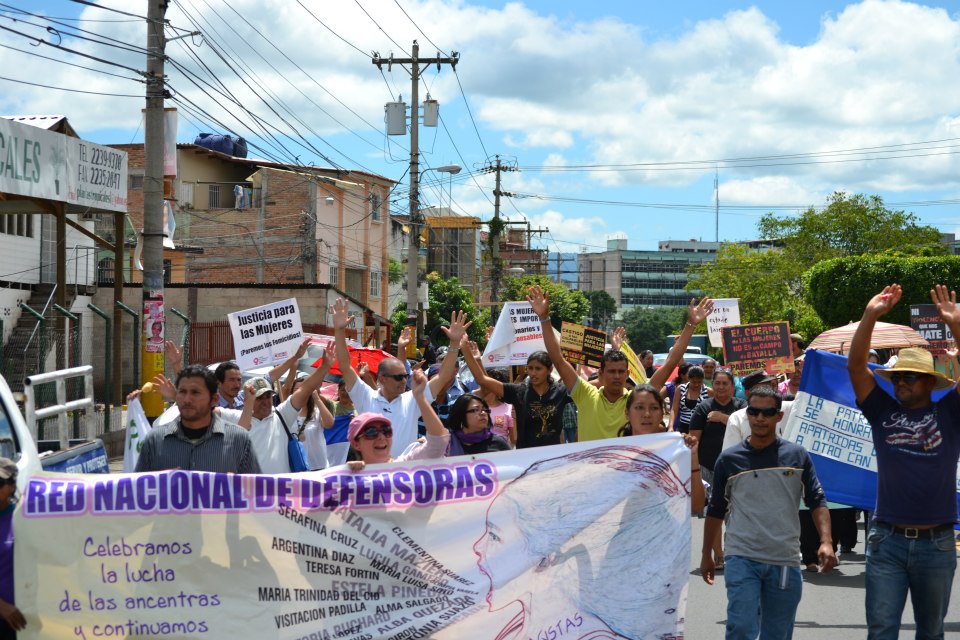 Get personal
A Mayan advocate from Guatemala had this to say: "I've been subjected to death threats and attacks, I've suffered defamation and stigma. These forms of threats get into our being and generate much fear thinking about what will come next. The help I received from the Mesoamerican Initiative Network has allowed me to leave my country for a while, to safeguard my family, and to be calm in order to think about how to protect myself better and how to continue fighting for the rights of my people."
Risks and challenges
One of the challenges is that many activists in our region find it hard to recognize how important self-care is, and that we must take action to prevent and reduce risk and harm to our physical and emotional health. It is a process we are developing patiently as we continue to promote Mesoamerican activists to rethink their needs and identify their own safety and welfare.
What we've learned
If we could start this project over again we would implement a strategy to follow-up on activists that we helped. This would help us evaluate the results of our work and allow us to strengthen our programs in the future.
Next steps
We plan on continuing our services to Mesoamerican activists who need our support.
Budget
There were changes in our budget since we last updated you. We decided to use most of the funds to support urgent and self-care activities for the needs of activists to ensure their emotional integrity.
Line Items

Projected budget

Amount spent so far

Rapid response fund

Self-care fund

Media campaign

Admin

$10,000

$5,000

$5,000

$0

$19,855

$0

$0

$145
Further reading
This video shows testimonials of Mesoamerican activists discussing aggressions that they suffered and the support they received from the Iniciativa Mesoamericana de Defensoras de Derechos Humans (IM-D).
90 Day Update
Responding to threats and providing safety
Progress
Thanks to you, we recently supported a Guatemalan indigenous leader and human rights defender who has been the target of assassination attempts, defamation, and criminalization for her work defending indigenous territory and natural resources. We organized a 10-day stay for her in a self-care center in Mexico, where she received therapy and healing treatments in line with her cultural beliefs. She also received personal consultation to help her create a security plan for herself and her family. We also provided support to Mexican teachers from the poor, largely indigenous states of Oaxaca and Chiapas who have been on strike since August protesting privatization. Many of the teachers were injured by police repression. We helped them find a space for rest, medical attention, and legal advice. In addition, we launched a media campaign and some of our interviews were broadcasted on national media outlets, such as La Jornada newspaper.
Risks and challenges
The biggest challenge we have faced is the increase in attacks and violence toward women's human rights defenders in Mexico and Central America. We are reinforcing measures for protection, security, and self-care for activists and women leaders from different social movements.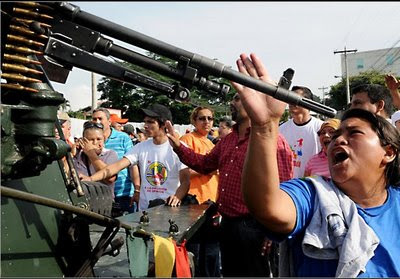 Next steps
We are excited to launch a widespread campaign to circulate testimonials from Mesoamerican women's human rights defenders and condemn the violation of their rights. In addition, we will conduct an online social media campaign at the regional level to raise awareness about violence against defenders. Finally, we will send recommendations to increase protection measures for defenders to international human rights protection bodies.
Budget
We spent $3,000 on support for a Guatemalan human rights defender and $1,000 on support for striking Mexican teachers.
| | | |
| --- | --- | --- |
| Line Items | Original budget | Amount spent so far |
| Self-care fund for defenders | $5,000 | $4,000 |
Reporting update
posted Nov 18, 2013 by Rati Bishnoi
Thank you again for your support! The grant payment process requires extensive communication with the organization and their bank, and due to strict requirements in Latin America, the process can be longer than anticipated. This organization has only recently received its Catapult funding through the Global Fund for Women, and is in the process of implementing its project and completing their progress report. Please check back for a full update on the progress of this group after December 15th!
Women's human rights defenders in Mesoamerica are increasingly in danger and need networks and resources to stay safe.
Why we care: Women's Human Rights Defenders in Mexico and Central America are being murdered, threatened, and attacked for fighting against injustice.
How we're solving this: Creating networks for support, refuge, emergency resources, public denouncements, and calls to action so society and governments support women's rights.
Women Human Rights Defenders (WHRDs) fight against violence and injustice everyday. Their work benefits everyone and their perseverance motivates other women to free themselves and build an egalitarian world. Unfortunately, violence against WHRDs in Mesoamerica is on the rise. WHRDs are being murdered, defamed, threatened, and devalued; and government protection does not guarantee their safety. In 2012 alone, The Mesoamerican Women's Human Rights Defenders Initiative (IM-D) registered 339 attacks against WHRDs.
IM-D coordinates protection networks in five countries that support more than 200 WHRDs across different organizations and social movements. They provide safe refuge spaces, create plans for security and protection, and give resources for medical attention, emotional support, legal accompaniment, and public denouncements. They also offer counsel and training to organizations to promote self-care and wellbeing of WHRDs to reduce exhaustion, stress, and other health problems that may result from challenging violence and injustice on a daily basis.
IM-D plans to increase their existing Rapid Response Fund and Self-Care Fund to support an additional 60 organizations and 30 WHRDs. These funds will help connect WHRD to safe houses; in addition to providing psychological counseling, legal advice, and transportation for WHRDs and their families. IM-D will also conduct assessments to better understand the risks WHRDs face. IM-D will provide WHRDs with increased security by providing them with cameras and phones to document any violations against their rights. Finally, the organization will lead an international media campaign to denounce attacks against WHRDs. By mobilizing a global community to stand in solidarity with the defenders, women will strengthen their voices in gaining justice and ending the violence.