1 year impact report
These young women have the potential for leadership, but this can only be realized when their basic needs have been met.
Impact for girls & women
Case Management notes detailing each participant and programs enrolled
Estimated girls & women affected
165
Broader impact
Total number of distributed pamphlets; total number of individuals who participate in workshops;
Estimated community members affected
1500
Refugee Girls Succeed!
One year ago, you supported Heshima Kenya's Girls' Empowerment Project (GEP). We provide a spectrum of care for one of the most invisible populations in the world: refugee girls and young women who have lost their caregivers during conflict, either by death or separation. Our program provides education coupled with holistic services such as shelter, income-generation opportunities, case management support, and advocacy to participants and their children. The GEP is our multi-phase educational program offering a safe community for girls and young women to learn about their human rights while addressing avenues for self-sufficiency and leadership-building. With your donation, this year we enrolled 165 vulnerable young women, who benefitted from basic education, life-skills training and discussion, vocational training through our specialized tailoring program, and financial literacy training and income-generation. Their children received daycare, and the students received transportation and meals onsite as well. These young women have the potential for leadership, but this can only be realized when their basic needs have been met. Once they have established a secure base of education, and their mental and physical needs are cared for, they are able to think about their futures, feel secure, and have the ability to make important decisions. They are in a much stronger position to advocate for their rights and serve as leaders.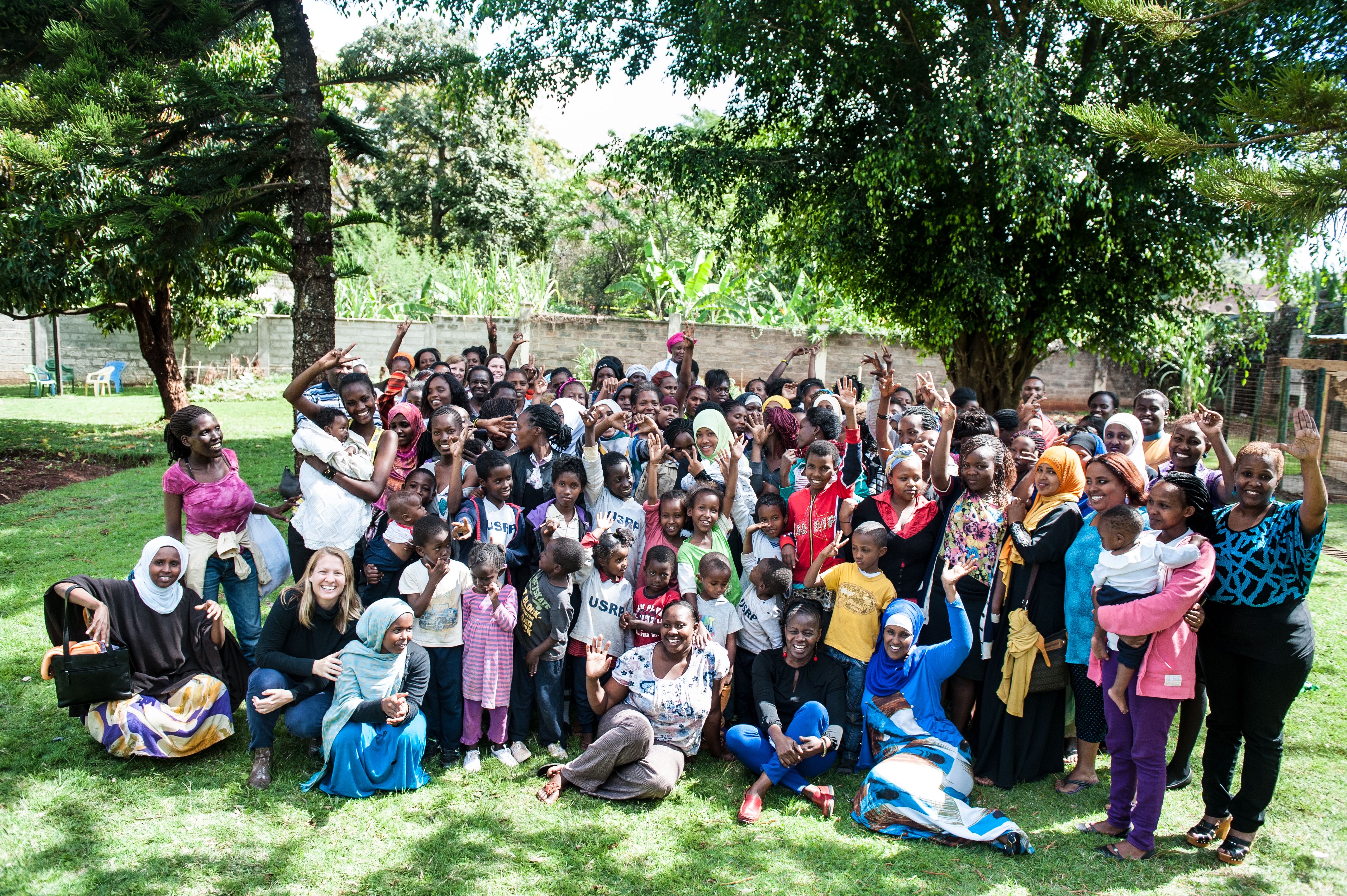 Get personal
"I am fortunate to be in Heshima Kenya. Without interrupting my work and earnings, I was able to come to Maisha in the morning and receive tuition from dedicated teachers at GEP in the afternoon. At the same time I monitored my child and ate lunch with him while he narrated how his morning had been. I have received training on parenting and childcare skills from Heshima Kenya and all the staff are there to listen to me. I feel so blessed, like I am one in a million." – Chantal, 17, DRC
Risks and challenges
Last year the Kenyan Government's encampment policy directed all refugees to relocate from the urban areas to refugee camps, which affected programming. The directive was followed with Operation Usalama Watch, a security operation that resulted in the arrest, harassment and exploitation of refugees residing in urban areas. To ensure the safety of our young women, Heshima Kenya suspended classes and outreach activities for approximately four weeks. We worked with partner organizations on creative ways to support and protect refugees throughout this time. Once the situation improved, classes were resumed and all programs were back on track.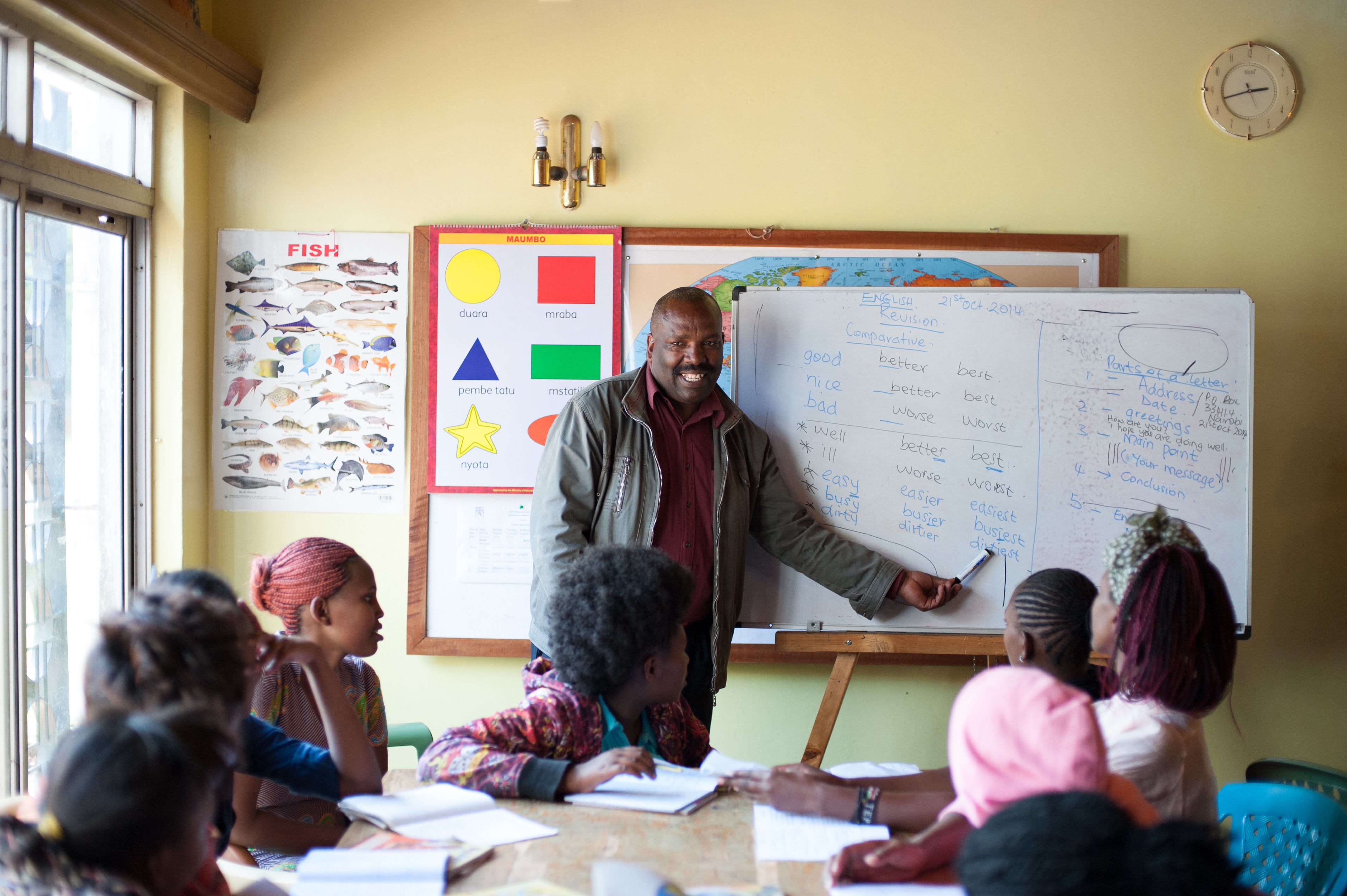 What we've learned
During periods of insecurity caused by the government, we learned to act fast to come up with creative ways to maintain our programming while keeping our girls safe. We issued a Student ID Pass to be shown to the police to reduce harassment and exploitation; our outreach team met refugees in their homes and conducted activities outside of office hours, before the security forces started their operations; and we collaborate with our advocacy work group in revision of the Refugee Law and Policy. Our day to day protection plans ensure girls are safe day to day, while our larger advocacy plans seeks to improve conditions permanently for refugees in Kenya.
Next steps
A multi-year approach is critical to effectively managing the myriad of challenges facing our target beneficiary population. Heshima Kenya's programs are designed for execution, management, and evaluation over successive years. Since 2008, we have served over 700 girls and young women and have increased our budget by over 1300%. We plan to continue to expand and grow, caring for more vulnerable refugees.
Budget
No major variations. We served more girls than the goal and were able to supplement with additional grant dollars, and additional funds raised.
Line Items

Projected budget

Amount spent so far

Daily meals for students

One year of school supplies for 165

7 Tailoring course for 3 girls

Total

$1,500

$2,045

$1,750

$5,295

$1,500

$2,045

$1,750

$5,295
Further reading
http://www.heshimakenya.org/index.php https://heshimakenya.wordpress.com http://www.heshimakenya.org/reports.php
90 Day Report
"Through Heshima Kenya, I am thriving"
July 15, 2014
Progress
We surpassed our goal! Thanks to supporters like you, since January 2014, 101 participants have been provided with access to education, livelihood opportunities, trainings to learn about their human rights, and courses to cultivate leadership skills:
A total of 20 participants were provided with tailoring courses and financial literacy training, including budgeting and developing successful business proposals.
2 graduated from our income-generating program and received small grants to launch their own businesses.
These young women are developing the resources for long-term support and will become the catalysts for creating sustainable change within the local and global communities. Lydia, a recent graduate, stated: "I am really blessed to be a part of this organization. I am very proud to become the leader that I am."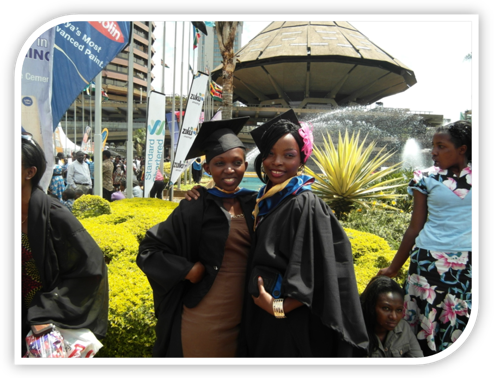 Risks and challenges
Heshima Kenya faced challenges due to the government security operation, Operation Usalama Watch. After a series of attacks throughout the year, the government conducted security sweeps giving orders for refugees to move to refugee camps. Throughout the implementation of the operation, Heshima Kenya has remained steadfast in its approach to sustain our operations. We continue to work closely with our refugee partners on the ground to make the case for exemptions from the relocation order for the most vulnerable refugees, including the unaccompanied girls and young women we serve.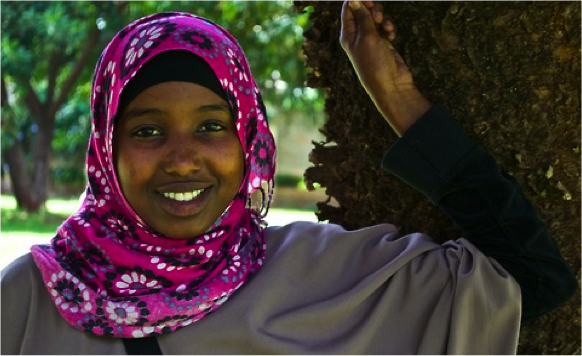 Get personal
Chance, a 22-year old refugee from Democratic Republic of Congo, was forced to flee from her village when war broke out. At Heshima Kenya, she was enrolled in education classes and this March was among 12 of her peers who received a small grant to begin her own small business. Through the grant, she bought a sewing machine and fabric and joined three of her peers to begin a successful tailoring business. Chance says "I now know that I can become anything I want."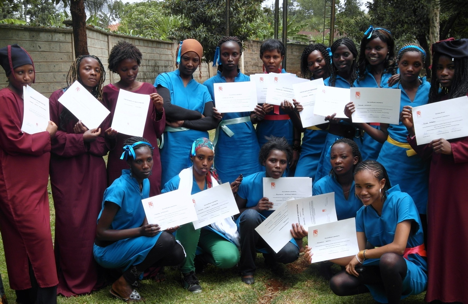 Next steps
We will continue to protect and empower the young women enrolled in our program. Each will be tested with the goal of passing to the next education level or graduating before the year's end. Twenty additional young women are on track to graduate our tailoring program, with 12 additional participants graduating from our income-generating component. With your support, these young women are investing in their own potential, becoming leaders and catalysts for change. We thank you for investing in their lives!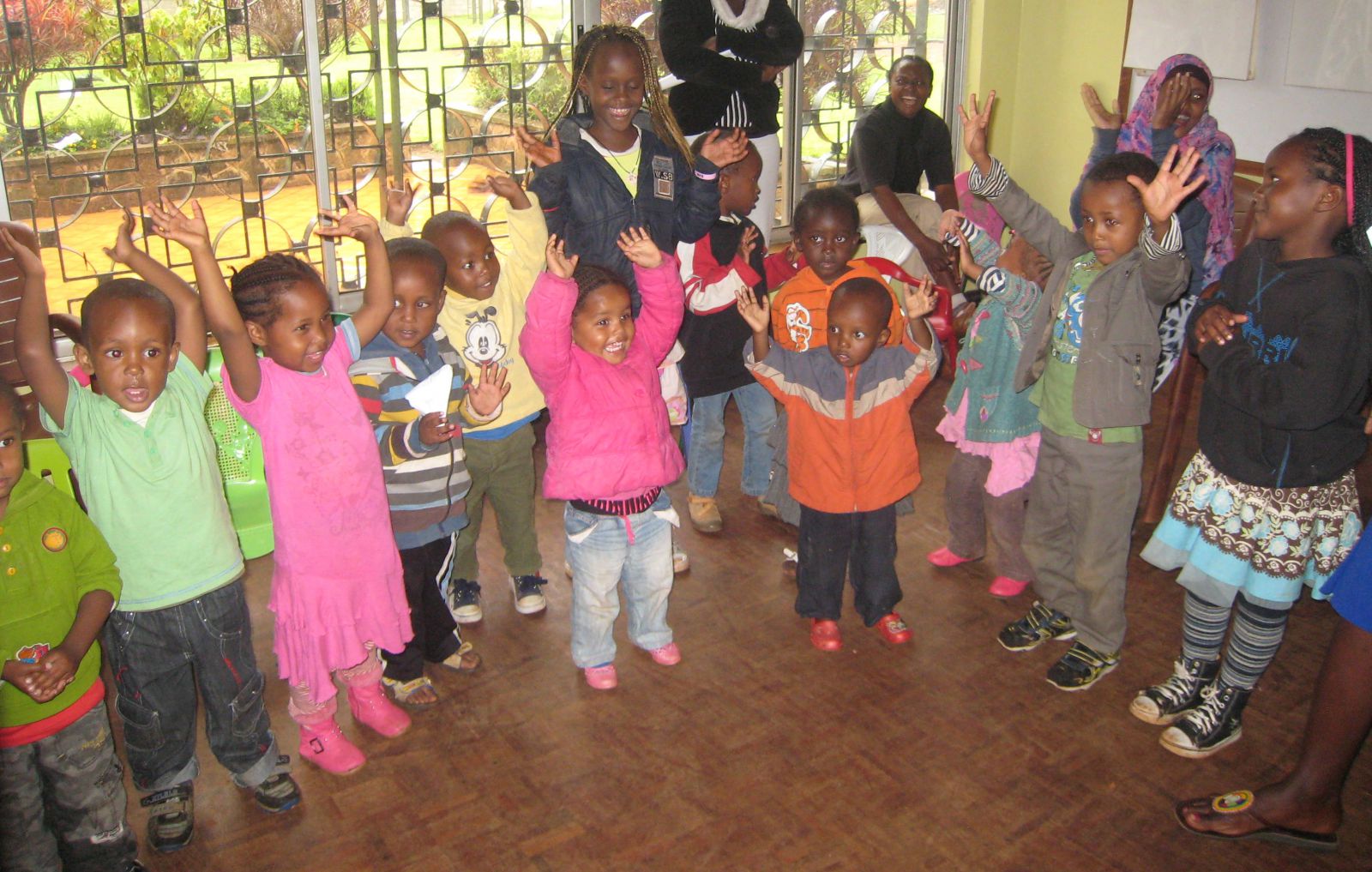 The children and youth Heshima Kenya serves today become tomorrow's advocates creating social change, individually and collectively.
Why we care: Refugee girls are among the most vulnerable populations in the world.
How we're solving this: Providing 80 refugee girls and young women the tools to succeed through education by covering daily meals for students, purchasing one year of school supplies, and building vocational skills.
Kenya has been host to a protracted refugee crisis since the early 1990's resulting in more than 600,000 refugees displaced in Kenya today, of which 100,000 live in Nairobi. Among the worst affected by this crisis are unaccompanied, orphaned and separated refugee girls and single young women without family members.
Without guardians to protect them and an absence of fundamental services, such as health care and education, unaccompanied adolescent girls need effective tools that protect them from rape, forced marriage, prostitution, discrimination, at-risk pregnancies, slavery and HIV/AIDS.
Heshima Kenya provides unaccompanied adolescent girls with holistic services designed to protect, heal and build future leaders through education, life-skills training, case management, job skills training, and income generation. We also have an on-site daycare program for the children of our young mothers and provide daily meals so girls who can't afford to eat at home have breakfast and lunch at Heshima Kenya.
Through this project, Heshima Kenya will help 80 unaccompanied adolescent girls gain an education and skills training to earn an income and provide for themselves and their families. In particular, the project will help fund the salary of one teacher for six months, purchase one year's worth of supplies for 80 students, and put three students through a tailoring course.
This project gives vulnerable young women many of the tools they need to build confidence and self-sufficiency as community leaders - earning an income to provide for themselves and their families, and engaging the community in an important dialogue about human rights as peer mobilizers.
"I am really blessed to be a part of this organization and it's the best thing that has happened to me. I am very proud to become the leader that I am."
- Halima, 19, Somalia, program graduate, New community peer leader