1 year impact report
"I found session interesting because it showed me if I was in that situation what to do and what to look out for". Simone
Impact for girls & women
Number of young women who we care for through individual support and group work
Estimated girls & women affected
52
Broader impact
Building awareness with families and communities
Estimated community members affected
325
Safer Space for young women
The project has become more established as a Prevention/ Early Intervention project re CSE and Young women in Leeds. Safe Space has offered individual support for young women in a range of settings for young women identified as at risk using the Leeds Safeguarding Board Matrix of need and mobile provision in hotspots where girls are at risk of CSE including Banstead Park and Ashton Park in Harehills The project has offered 2 group work programmes aimed at prevention/ early intervention and individual support with 52 young women. The project has linked in with key people/ networks re CSE work in Leeds including Sarah Miles coordinator, CSE Practitioners Forum, Specialist workers meetings and Banstead Park Meetings and linked with police, social care, area management 52 young women identified a positive changing using the Youth work Tool that measures Baseline and changes during and at the end of individual work and group work. The project is now developing in other areas of Leeds including Safe Space South and working more with particular communities including Eastern European communities with a worker who speaks Czech, Polish and Slovak. The young women are now producing resources to support the prevent the sexual exploitation of other young women and to use in training and within support work. "I found session interesting because it showed me if I was in that situation what to do and what to look out for". Simone 15-session on grooming.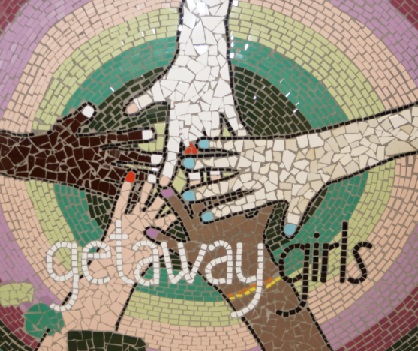 Get personal
Jenny 15 had many issues to deal with: She was staying out late, hanging out with older girls and men/coming home drunk/attendance and behaviour at school/ anger/relationship with mum individual support-protective behaviours, healthy vs unhealthy relationships, substance misuse, staying safe online, sexting, grooming and identify and minimizing risk. role play, hot seating, arts, discussions. Jenny reported that her relationship with her mum has improved. She comes home on time and drinks less . School has noted Jenny now seems more settled.
Risks and challenges
The risks and challenges we faced were the following: 1. No. of young women needing support/ cuts in Youth work budgets- Further funding was needed 2.Staff safety on mobile provision at night in parks- further risk assessment/ partnerships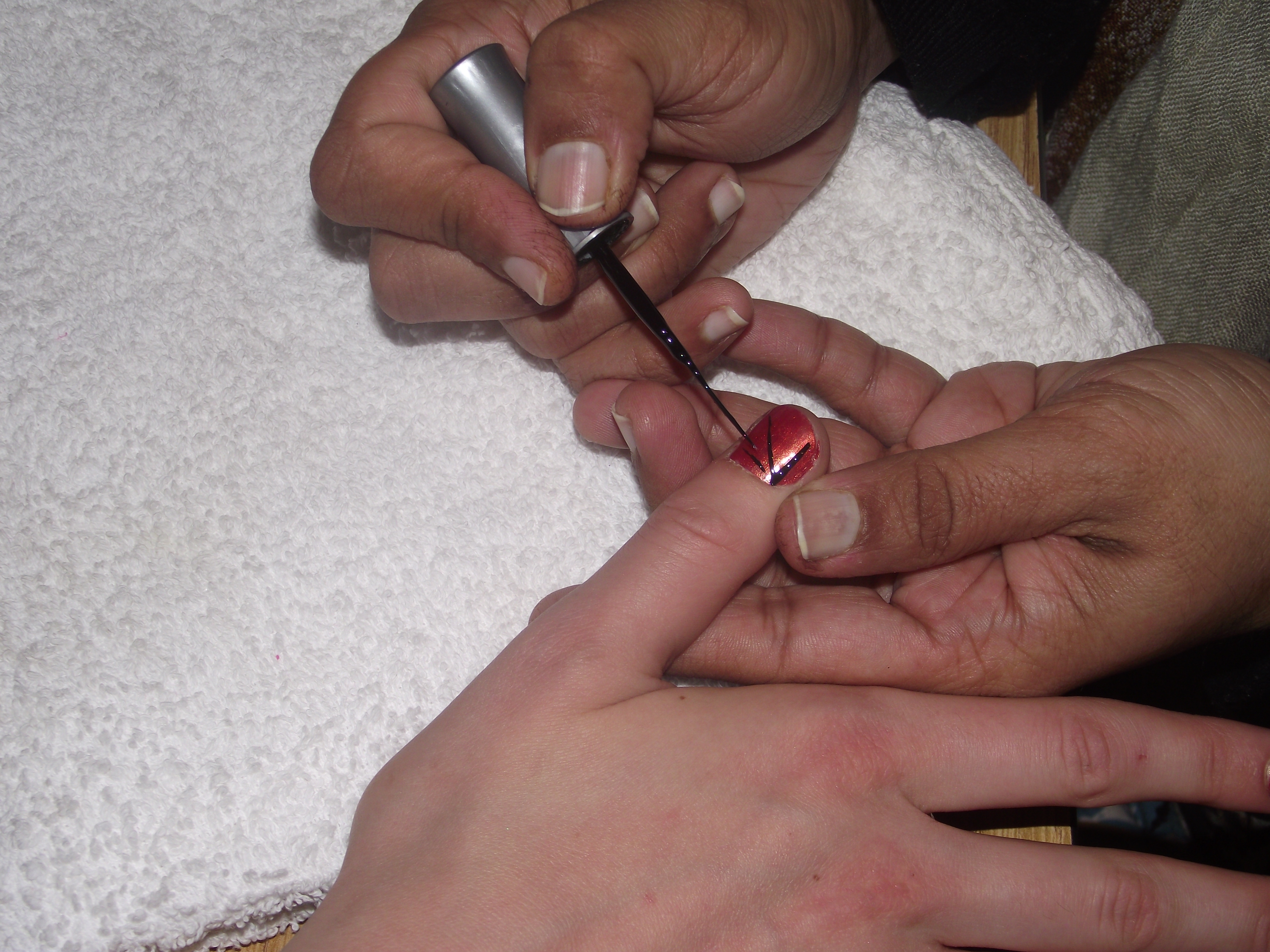 What we've learned
Individual support works with young women addressing the main issues concerning sexual exploitation. Then longer term group work works creating positive opportunities to build confidence raise aspirations, offer mentoring and role models and friendship groups Working closely with other agencies, networks and sharing intelligence Working in a smaller area offering Individual Support, preventative group work and work in the hotspots has worked well. Through the work in the Parks we identify girls who are at risk who are not known to other services. We work closely with police, schools and other agencies. Work with East European girls and young women and now have a worker who speaks Czech, Polish and Slovakian
Next steps
Develop further support work with young women with multiple and complex needs including mental health, alcohol and substance use, domestic violence, sexual exploitation. Growing numbers of young women need support.
Budget
Budget has been spent in total. See breakdown below
Line Items

Projected budget

Amount spent so far

Development worker

Resources

Total

$13,000

$1,000

$14,000

$13,000

$1,000

$14,000
90 Day Report
Creating a safe space for young women
Progress
25 young women have been offered individual support. All of them have responded well with positive feedback from parents, carers, schools, social workers and other key agencies. The most effective way of making a difference in these young women's lives is through individual support followed by an offering of group work and other opportunities. Some of the young women are looked after. Others are struggling at school or may be non-school attenders or may have learning disabilities. Most are young women from disadvantaged areas. Some are new to the country with English as their second language. The program provided individual support to young women based on their needs.
Risks and challenges
The project was inundated with referrals as there is a massive gap and need for this project. Originally the project was city wide but it was felt that it was spread too thinly. The project now covers an area of Leeds and this focused approach allows for more effective partnership work and to make a long term difference to the lives of young women at risk of sexual exploitation
Up Close
I enjoyed talking about sexual health and relationships" "I felt I could talk about anything with Carol" "I felt I could trust Carol and she has been brilliant help" "Learnt about high risk situations and low risk" "Learnt how to make better choices and decisions" "More confidence how to stay safe online
Next steps
*Continue to offer Individual Support for young women at risk of sexual exploitation *Plan, facilitate and evaluate group work programs focussing on Protective Behaviors *Detached/ outreach mobile support within hot spots for sexual exploitation including parks *Opportunities for confidence building, raising aspirations *Partnership working and sharing good practice *Opportunities for young women to share their stories, produce resources and influence decision makers
Budget
The project is on track
Line Items
Projected budget
Amount spent so far

Development Worker

Project Costs

-

£8,403.87

£4,833.54

£269.43
More Information
K,13, was staying out late, hanging out with young people 4/5 years older and getting drunk a lot and excluded from school. She was in a relationship with an older boyfriend who was very controlling. She had witnessed domestic violence between mum and step-dad. Sessions on Internet Safety, sexual health, relationships and how to identify and minimize risk. and about domestic violence. K has since returned to mainstream provision and in a group where she is building confidence.
Safe Space- Prevent sexual exploitation of girls and young women in Leeds, UK
Why we care: There is an increase in young women who are at risk of sexual exploitation by older boyfriends or by young men offering alcohol, drugs, and gifts. Some girls and young women are particularly at risk, including women in care, refugees, asylum seekers, and those with learning disabilities.
How we're solving this: By providing a confidential space where young women aged 13-18 can express their feelings through one-on-one support sessions without being judged. Developing positive relationships will increase their confidence and emotional resilience and, ultimately, reduce their risk of harm of from sexual exploitation.
C joined Getaway Girls after being told about the project by the staff nurse at the hospital. She was targeted by two young men aged 16 after having photos taken at a party when she was very drunk and subsequently overdosed. After joining Getaway Girls, C got individual support regarding protective behaviours, risk taking, alcohol, and keeping safe. Through joining the 13-16 aged group, she started to rebuild her confidence through positive activities and developed friendships with the other girls. She has since changed schools and settled in well as an empowered young woman.
With your help, Getaway Girls will continue to enable vulnerable young women aged 11-25 from Leeds to develop new skills and take positive risks in an environment which offers co-operation and support. We have supported young women in Leeds UK to raise their aspirations and have transformed their lives for over 25 year. We are seeking your help in funding Safe Space, a project that works with young women aged 13-18 identified as at risk of sexual exploitation.
Safe Space addresses the problem of young women being at risk of sexual exploitation from a young age through early intervention and preventative projects that provide one-on-one individual support on a weekly basis. Vulnerable young women can also take part in Getaway Girls groups that offer support and fun activities to build confidence, raise aspirations, and help them feel safe.
Our support worker helps 25 young women like C by offering six weeks of individual support and three group work programmes, focusing on health and wellbeing, cultural identity, and influence. Help us provide this instrument confidence and skills building opportunity to vulnerable young women in Leeds, UK by giving them a Safe Space. The project started in April 2013 and is already making a difference in the lives of young women, like C, in Leeds.