1 year impact report
"I have realized that not only have I lived that situation, but there are many women who experience family violence. My interview is a resource that motivates other women to report and leave the violence."
Impact for girls & women
This data is still being collected, and will be added to the project as soon as possible.
Estimated girls & women affected
?
Broader impact
This data is still being collected, and will be added to the project as soon as possible.
Estimated community members affected
?
Mobilizing women to achieve their full rights
We are excited to say that with your support we were able to provide ten training workshops to women's rights activists on how to produce, edit, and broadcast engaging television programming. The funding also allowed us to secure a broadcasting contract with TELECON 15, as well as support the administrative costs of our organization. We produced, edited, and broadcasted 44 television programs in the last year reaching out to the Nicaraguan people of the Esteli, Condega, and Pueblo Nuevo Departments. Each program contained analysis and reflection about the practice and respect of women's rights in our communities. The programs highlighted women's political and social rights and girls and youths' sexual and reproductive rights. Some of the themes we covered included physical and psychological violence, feminicide, abortion, sexuality, HIV/AIDS, alcoholism, and adolescent rights. Our training and television programs help support our mission in building a culture to organize and mobilize women in achieving their full rights. Now women and girls are:
Informed about their political, economical, social, cultural, and sexual and reproductive rights,
Use media to make public allegations of the violation of their rights,
Are informed about the content and benefits of Nicaragua's Integral Law against Violence against Women, and
Have knowledge of the process and monitoring of legal cases in the National Police and Municipal Court.
Get personal
Fatima B. was interviewed by CWN-Nicaragua for its television program on physical and psychological violence. She gives the following testimony: "The care, advice, and support I received from the promoters and advocates of CWN-Nicaragua have great meaning in my life. I have realized that not only have I lived that situation, but there are many women who experience family violence. My interview is a resource that motivates other women to report and leave the violence."
Risks and challenges
One of the biggest challenges was getting access and permission to film difficult subjects. For example, when we needed medical information from doctors and nurses to cover breast cancer, abortion, and sexual reproductive health, we were unable to find doctors who were authorized to talk or interview with us. Finally, we were able to find a private clinic willing to help us.
Another challenge was finding a group of youths that could provide us with their knowledge on issues that affect young girls and adolescents, and be willing to carry out the information on sexual and reproductive rights. With their help we could provide information to youths by youths, and engage with the demographic in a more appealing way.
What we've learned
If we were to start this project over again, we would improve the implementation of our activities in order to strengthen and improve our work. For example, when there is an immediate situation happening in our community that should be covered on our television program, it is difficult for us to swiftly respond and give answers.
Budget
Line Items

Projected budget

Amount spent so far

Media production trainings

Communications and outreach

Video production and editing

Television broadcast time

Equipment (camera & film)

Administration

$3,000

$500

$3,200

$6,200

$1,100

$6,000

$2,975

$500

$4,030

$5,200

$1,135

$6,160
90 Day Update
Preparing the script for women's rights
posted Dec 23, 2013 by Rati Bishnoi
On September 30, we launched the project "Learning about Our Rights" by holding a presentation of the project goals with the assembly, board of directors, journalists, media outlets, and women's organizations. Participants in the meeting spoke about the importance of informing the population about women's rights and about Law 779, the new Comprehensive Law Against Violence against Women. In September and October, the team of young journalists participated in practical and theoretical trainings to prepare for the project. The group of journalists also met to prepare the set and the script for the programs. During the first few months, the journalists prepared several interviews that will be used in upcoming programs.
Risks and challenges
A challenge for the journalists was traveling to Managua to participate and film at a forum to analyze Law 779. Another challenge was filming onsite at the March for the Right to Choose. We participated in the march as part of the regional September 28 Campaign, which aims to legalize abortion in Latin America and the Caribbean.
Budget
So far, we have spent $500 on presenting the project, $1,207 on trainings, and $805 on producing television programs. https://www.catapult.org/project/safe-abortion-women-mexico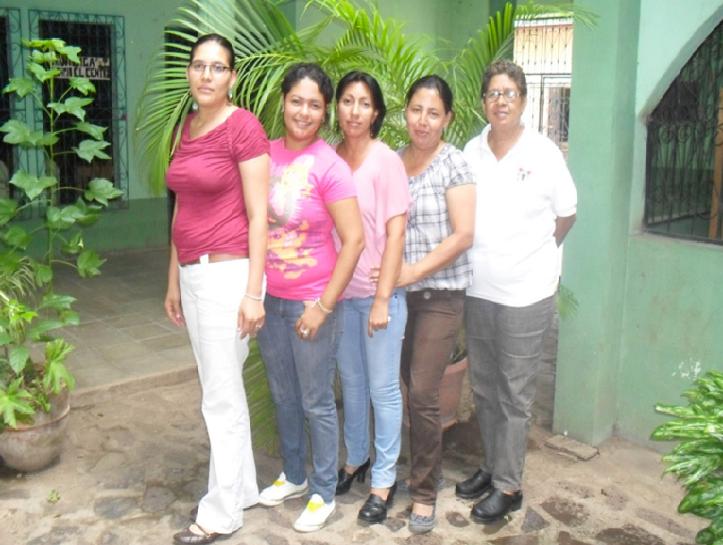 Help women in Nicaragua access independent media to ensure their rights are recognized and protected by their government, society, and family.
Why we care: Women in Nicaragua face daily discrimination, violence and harassment legitimized by a patriarchal, state-sponsored media.
How we're solving this: Providing women a free speech platform on television to discuss issues important to them.
A woman's life in Nicaragua is controlled by everything except herself. The conservative government opposes women's human rights; pervasive religious fundamental beliefs deny sexual and reproductive rights; and societal stereotypes expect women to submit to men. Even the act of walking outside, to school, or to work means facing sexual harassment. It is estimated that less than 10 percent of cases of violence against women go to trial; therefore impunity prevails.
Fortunately, the Condega Women's Network for Women's Training and Holistic Development (CWN-Nicaragua) is successfully organizing women to overcome this oppression and violence. CWN-Nicaragua trains women to creatively use media to advocate for recognition of their rights and their independence.
This year, CWN-Nicaragua will organize 10 workshops teaching women's rights activists how to produce, edit and broadcast engaging and educational television programming. As a result, over 1,500 Nicaraguans will tune in each week for a new television episode that will cover controversial topics such as: impunity and justice, religious beliefs on virginity and sexuality, abortion, societal stereotypes of women, and sexual diversity.
Television broadcasts will be a chance for Nicaraguans to enjoy the rare instance of independent media and learn why women's rights is integral to building a free, democratic, and equal society for all women and men. To ensure that officials implement more laws protecting women's rights, women activists from CWN-Nicaragua will partner with other local organizations and hit the streets to demonstrate in public spaces, participate in public meetings and press conferences, and provide pro-bono legal advice to women survivors of violence.