1 year impact report
"Support from Catapult to purchase medical supplies will help to decrease maternal and neonatal mortality, which is our dream for our community."
Impact for girls & women
This describes the number of women of reproductive age in the area who could benefit from the birthing center.
Estimated girls & women affected
130
Broader impact
This is the population of the communities adjacent to the birthing center and those that are close enough for the center to be accessible. In small communities like this one, we believe everyone is affected by the loss of a mother's life.
Estimated community members affected
776
Birthing center is stocked and operational!
Since our last update in October, we have purchased nearly all of the supplies needed to equip the Phoksundo birthing center. The outstanding items are the two delivery beds, which have been a challenge to transport to the remote clinic. This is because traditional modes of transportation, like pack animals, are not a viable option for these large, heavy objects, and the size and weight of the beds inhibit our ability to fly them to the birthing center.
The birthing center is now fully operational, nonetheless, and provides services to the community. They are currently using improvised wooden beds built on-site as we explore the best permanent options.
Thanks to your generous support, women and babies in the Dolpa region have a much better chance at survival. Your donations have allowed us to purchase supplies that will mitigate life-threatening emergencies and provide sanitary birthing assistance from clinic staff with items like gloves, gauze, assisted-delivery vacuums, and sterilizers.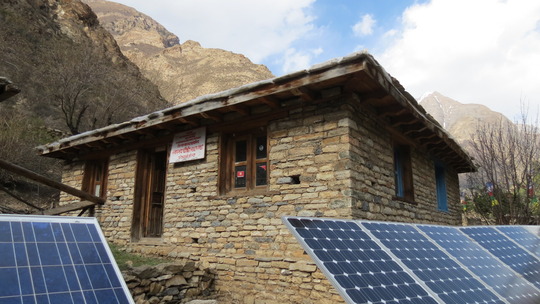 Get personal
In the words of Rana Bahadur Budha, Skilled Birth Attendant supervising the Phoksundo Birthing Center, support from Catapult to purchase medical supplies "will help to decrease maternal and neonatal mortality, which is our dream for our community."
Risks and challenges
Frequent floods and landslides make travel difficult, and with no roads in the entire district of Dolpa, all supplies must be brought in by foot, on the backs of pack animals, or by costly aircraft delivery. This poses a challenge for the delivery of the largest and heaviest equipment, like the delivery beds.
Another challenge we face is the spiritual belief of some that they are susceptible to bad spirits if they deliver babies with unfamiliar people outside of their home. To address this, we encourage relationships between the center's skilled birth attendants and the women in the community early in the pregnancy. We also work with the spiritual leaders to bless the birthing center and delivery supplies, lessening the fear of bad spirits.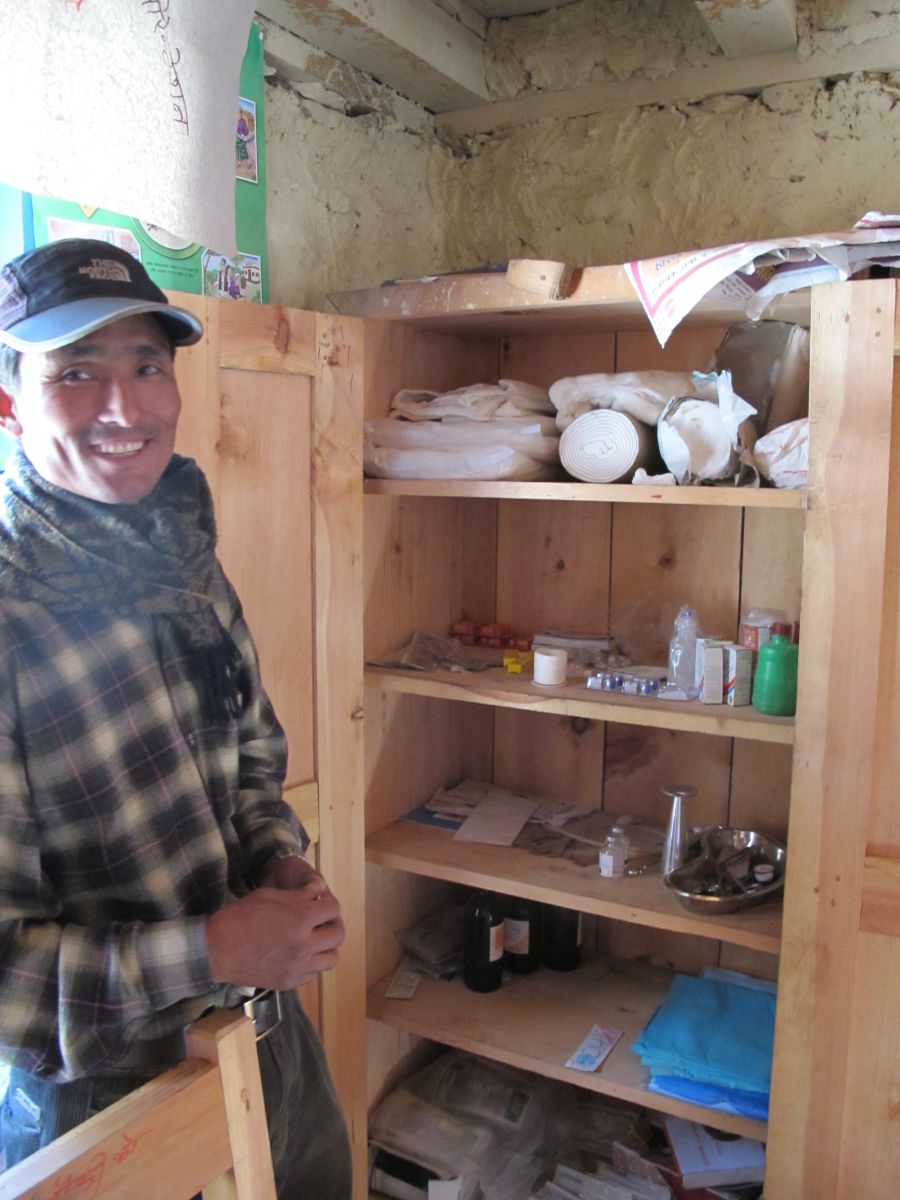 What we've learned
We knew that delivering supplies to the clinic in this extremely remote part of the world would be a challenge, but we did not realize that it would be nearly impossible to transport the largest items, the delivery beds—even by aircraft. We have explored several options and will continue to look for a way until we find the best solution. Our staff at the birthing center are currently looking into building better, permanent delivery beds on-site. Thankfully, the temporary wooden beds that have been built there now are fully functional with mattresses and sanitary bedding, so our staff can continue to provide medical care to the expectant mothers of the region.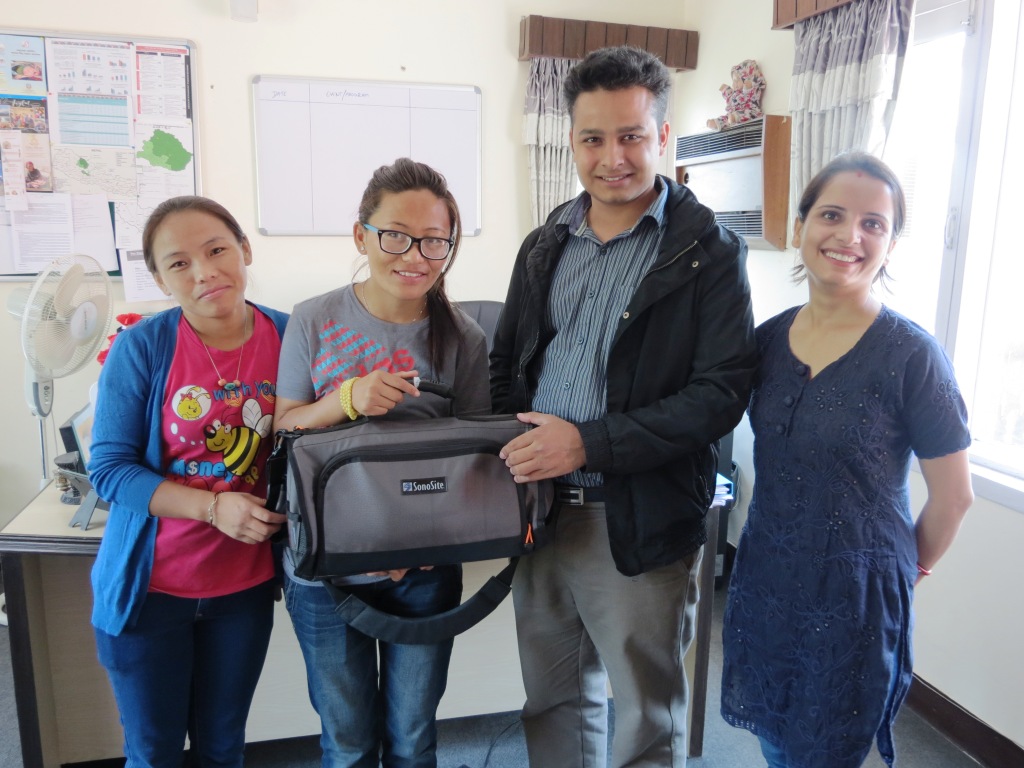 Next steps
We will continue to closely monitor impact and service delivery and work with our program staff to ensure that their critical work flourishes. We will address challenges as they arise and work with the community so that every woman in the region can utilize the center's life-saving resources. The local District Health Office will oversee the daily maintenance of the center, replacing disposable items, assuring that other supplies and equipment are replaced as-needed, and supporting the staff.
Budget
We have spent the full $5,335 budget to equip the Phoksundo Birthing Center, which is being used by women from all over the region. Thank you for helping us realize our goal to make our new birthing center a reality!
Line Items

Projected budget

Amount spent so far

2 deliver tables

2 vacuum extractors for delivery

4 patient beds, mattresses, sheets, linens, pillows

2 large benches with cupboards

2 autoclave sterilizers

2 stainless steel inner drum for sterilizer

2 MVA vacuum set

2 baby weighting scales

2 warming lamps for baby

2 LED rechargeable emergency lights

2 newborn resuscitations ambu bags

Gauze/stockinet/cotton wadding

Gloves

$1,000

$800

$1,250

$325

$380

$95

$90

$135

$200

$200

$260

$400

$200

$1,000

$800

$1,250

$325

$380

$95

$90

$135

$200

$200

$260

$400

$200
90 Day Report
Progress despite weather delays
posted Oct 28, 2013 by WD Admin
Reduce maternal mortality, ensure girls' & women's sexual & reproductive health
Progress
While we have had some significant delays due to extreme weather, we have still made progress on our Phoksundo Birthing Center, and we have finally completed construction at the Ringmo (Phoksundo) site. As building and structural upgrades, the first step necessary for our birthing center improvement in Phoksundo (also funded by Catapult - Thank you!!), were pushed back - our ability to make purchases for the facility's equipment was also delayed. We expect to have the necessary medical equipment delivered and set up before the year's end. We have begun to gather price quotes and should begin making purchases of delivery beds, infant warmers, dopplers, and a variety of medical devices to provide preventative, delivery and emergency obstetric care and newborn care at the newly upgraded birthing centers now that this month's holiday festival has come to a close.
Risks and challenges
Weather and limited access to Dolpa presented definite challenges for us this year. The extreme weather made travel to our birthing center sites even more difficult than usual. There are no roads in the entire district of Dolpa and therefore, all equipment and materials must be delivered by plane/helicopter or carried to the site on the backs of yak or mule caravans. Due to rain, it has been unsafe for helicopters and planes to make landings in the area and trips by pack animals have been infrequent and heavily delayed due to dangerous conditions. (The photos here show how difficult transport can be under normal conditions, add heavy rains and you can imagine why one might want to postpone a several day hike up those mountains!)
Get personal
"I have been working in a small room, you know, like a dispensary, and then today it becomes, like, a hospital. We have a bed and the things that are needed to help the mother when they have complicated deliveries and all this. I am still dreaming I think. So maybe tomorrow I will see whether it's real or not" - Wangmo, Skilled Birth Attendant at the Dho Tarap Birthing Center (upgraded 2012)
Next steps
We will begin making purchases of equipment as soon as possible. We will then have to arrange for transport of the items up to the Phoksundo site. Once all of the necessary purchases and arrangements have been made, we will work to install and set up equipment, medical devices, delivery beds, etc. so that the birthing center is ready for operation and for the Skilled Birth Attendant who will be stationed there to begin providing services.
Other
Our team had the opportunity to present our work in Dolpa at the Annual District Project Advisory Committee Meeting in July. Many attending government officials praised our vision to work in remote locations such as Dolpa, a region many other organizations have been hesitant to work in. They asked for our assistance not only in continuing to improve the Maternal and Child Health sector in Dolpa, but also the development of health as a whole, which is of course something to strive for!
Buy delivery tables and other medical equipment to ensure mothers have quality birthing care in the remote Dolpa District of Western Nepal.
Why we care: Pregnant women in the district must walk a minimum of eight days over mountainous passes to reach a safe place to give birth and take care of their newborns.
How we're solving this: Ensure One-Heart World-Wide's new birthing center has basic medical equipment to manage most delivery related risks.
For our Phoksundo Birthing Center to be a safe place for women to give birth, we need to buy basic birthing center medical equipment and supplies. This means our center must have two delivery tables, four patient beds, and a collection of essential medical equipment and supplies such as: vacuum extractors, newborn resuscitation ambu bags, rechargeable emergency lights, manual vacuum aspiration (MVA) sets, and autoclave sterilizers. This equipment would help us serve 200 women in one year.