1 year impact report
Given everything you now know and have learned from Jenesse, how does life look for you now? - "Life looks BRIGHT!"
Impact for girls & women
This is the number of direct program participants who were girls and women.
Estimated girls & women affected
63
Broader impact
This is the number of all participants entering our shelter, emergency, and drop-in facilities.
Estimated community members affected
361
Women and girls find hope at Jenesse
One year ago today, you chose to support our efforts to promote education and skills building for women and girls. Your commitment to support better educational programs and opportunities for women and girls have brought hope to a population who often feel disempowered because of their circumstances. Our goal for this vocational and economic empowerment program is to promote education and eliminate some of the barriers to a woman's choice to leave an abusive relationship and seek safety. To date, and because of exceptional donors like you, Jenesse clients can re-imagine shelter life!
Ms. Berry, Jenesse Center's longtime champion, once asked several survivors, "Given everything you now know and have learned from Jenesse, how does life look for you now?" A reply noted from one of our former clients, "Life looks BRIGHT!" We have spent this past year preparing the Vocational Center for full-operation and were often met by comments such as, "Wow, this is our own space to get ready!" The women and girls participating in Re-imagining Shelter Living enjoy empowerment workshops and participate in a vocational curriculum designed for success. Experiencing this success is possible because of our community partnerships. We are pleased to work with private and public institutions of higher learning to provide the necessary one-on-one empowerment coaching needed for the success women and girls seek.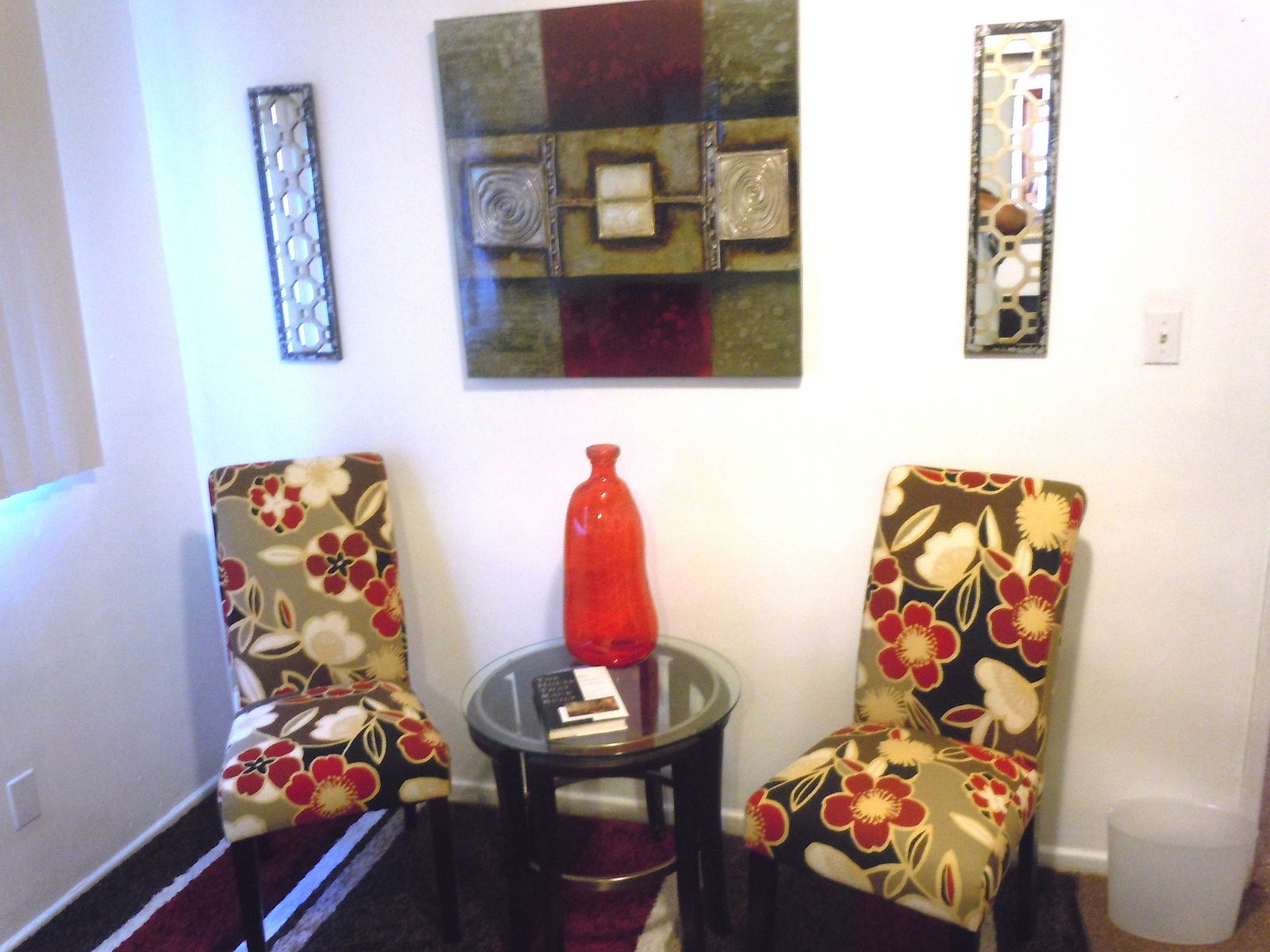 Get personal
Expressed is an inspirational note to one of our clients, "Congratulations on the completion of the program.The steps you take now will have an impact on the rest of your life. This begins a new chapter as you pursue the path of employment.You have done a fantastic job, and I wish much success."
Risks and challenges
Jenesse prides itself on being innovative and providing women and girls with the empowerment tools they need. We are determined to make our Vocational Center the best resource and information hub for women and girls to learn empowerment options that will change the pattern of abuse in their lives. In starting the renovation project, we realized that our clients were overjoyed to have a space to call their own. Our media specialists, workshop facilitators, and customer care team often shared the same space during working hours. We have some major work that will be completed with additional funds raised, but are happy to report that the space and activities have been in full operation and a complete success!
What we've learned
We know that a state-of-the-art learning center is a monumental undertaking. Women and girls need effective tools to transition from victim to survivor. Jenesse's learning center staff understands and supports efforts to ensure women and girls have what they need to be successful. Because of this commitment and your support, the lab is a full-service technology center. The computers are equipped with training modules, tutorials, and other educational resources to ensure connections to career development and educational opportunities.
Next steps
Since our inception, Jenesse has successfully begun to change the conversation on domestic violence. We have done so by engaging our community, which is essential to changing the conversation, as well as designing and implementing solutions to those left most vulnerable by violence against women. Jenesse will continue this valuable program. We continue to seek funding and support from those who understand the issue and support this life-changing work.
Budget
No major variations were noted. The remaining balance of $1,200.00 will complete space renovation and final classroom furnishings.
Line Items

Projected budget

Amount spent so far

Copmuter hardware & software

Medical equipment

Instructional stipends

Client/participant incentives

Classroom Furnishing

Classroom Materials & Supplies

Health and wellness activities

Space renovations design fee

Vocational equipment/educational aids

TOTAL

$ 12,000.00

$ 2,500.00

$ 10,000.00

$ 2,000.00

$ 4,000.00

$ 5,000.00

$ 2,500.00

$10,000.00

$ 2,000.00

$ 50,000.00

$12,000

$2,300

$10,000

$2,000

$3,800

$5,000

$1,950

$9,750

$2,000

$48,800
Further reading
This shelter facility is in an undisclosed location for the safety of families escaping violence. We have not permitted much in the way of a full-scale media campaign.
90 Day Report
Vocational and economic empowerment for women and young girls
posted Oct 24, 2013 by Isabel Garcia
Progress
Jenesse is dedicated to providing our women and young girls with the tools that they need to be successful literally where they live.Located at one of our Transitional Housing Facilities, this self-contained vocational and education learning center will include a state-of-the-art computer lab, a classroom, and a childcare facility.
Jenesse has identified the space for the center and has completed an assessment done by a design team to identify our pre/post construction needs. We have also begun to identify some of the items that we need for the center (i.e. computers, software, furniture) and we have begun to purchase construction material and identify room decor. On October 19, 2013, Jenesse hosted an interactive "Healthy Relationships" event at the "Taste of Soul" as part of our kickoff to our "Health and Wellness Campaign." The event was attended by approximately 100,000 people.
Risks and challenges
Planning is always a challenge. Jenesse prides itself on being innovative and providing our women and young girls with amazing spaces to learn. This means that everything has to be appropriately designed. We are currently upgrading service utilities that include plumbing, heating and air and wireless services to accommodate the significant increase of client participation and services for women, young girls and their families.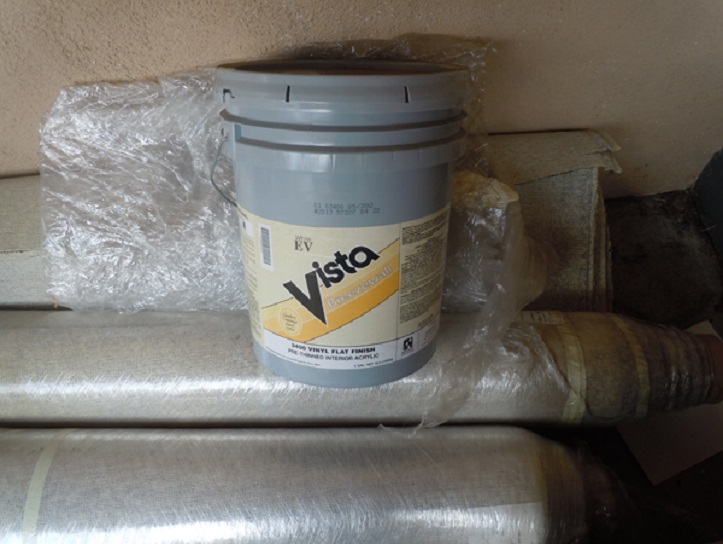 Get personal
I am so grateful that Jenesse understands the importance of financial empowerment. My ex left my son and me in complete financial ruin. He emptied my bank account, ran up my cell phone bill and our house phones were routinely disconnected; often, there was no food in the house and the power was turned off. He got access to my bankcard and checks. I had nothing left, not even my sanity. This new center is going to really help me get back on my feet. Again, what you do is amazing. --- Jackie P.
Next steps
The preparation has begun on the learning center. We are also working on a new vocational and economic curriculum that will be taught at the learning center.
Budget
The effective and timely completion of all tasks and activities are underway. Our team of volunteer experts have firsthand knowledge of the housing facilities with a profound understanding of design ideas that are inspiring and encouraging to families seeking vocational and economic empowerment.
| | | |
| --- | --- | --- |
| Line Items | Projected budget | Amount spent so far |
| Computers hardware and software | 12,000.00 | 0 |
| Media equipment | 2,500.00 | 0 |
| Instructional stipends | 10,000.00 | 0 |
| Client/participant incentives | 2,000.00 | 0 |
| Classroom furnishing - tables, desks, chairs, etc. | 4,000.00 | 0 |
| Classroom materials and supplies (Books, tutorial programs, supplies, etc.) | 5,000.00 | $500.00 |
| Health and wellness activities | 2,500.00 | $1,000.00 |
| Space renovations design fee | 10,000.00 | $3,033.69 |
| Vocational equipment/educational aids | $2,000.00 | 0 |
| Total | $50,000.00 | $4,533.69 |
Other
As you can see by the photos, the center is very much in the "before" stage. We are looking forward to sharing with you the transformation once it's complete.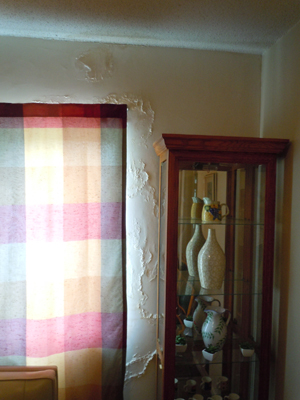 Additional resources
Jenesse has successfully completed a similar project at our smaller Transitional Housing Facility in partnership with Halle Berry, Nestle, Revlon, and many others, that has received national and international acclaim. In 2010, the newly renovated center was profiled on "Extra" and the design team was honored at Jenesse's 2010 "Silver Rose Gala and Auction" for their work. In both 2010 and 2013 the first ladies of Namibia visited the center in hopes of replicating it in their country.
Jenesse Center Inc. helps thousands of women and girls escape the devastating effects of domestic violence and reach a place of hope and healing.
Why we care: Most women and girls who come to Jenesse Center Inc.—the oldest domestic violence intervention program in South Los Angeles—have no resources and have come to us as a last resort.
How we're solving this: By renovating our shelter facilities to offer beautiful, safe spaces where women and girls get the onsite programs and services they need to feel safe, build skills and find their voices.
Jenesse Center Inc. provides survivors of domestic violence with a comprehensive, centralized base of support to assist them in addressing their immediate crises and changing the patterns of their lives. We seek to prevent and end the cycles of domestic violence through education, research, resources and advocacy provided to individuals, families, the community and agencies throughout the nation.
Jenesse's has had great success integrating a learning (vocational) center into one of our residential facilities. This state of the art classroom and computer/media lab provides the essential tools and instruction needed to help women and girls achieve their educational and vocational goals. We want to offer more services to our clients through the addition of a new learning center at our transitional living facility. The goal of the Learning Center is to provide women and girls the tools they need to become self-sufficient and change their lives for the better.
The Learning Center will provide a space for various classes including a computer lab, training, library and a media and resource center. Classes offered include, financial literacy, afterschool homework tutorial, vocational-readiness, yoga and exercise, empowerment workshops, sewing classes.
Our Professional Education program offers computer skills and support on resume writing, career counseling, and job searches. Our Financial Freedom Program helps clients focus on how to budget and save money, and our General Education Development (GED), Community College, and Online Degree program helps clients enroll and reach educational goals.
The funds for this project will cover the following: computers, updated software, classroom materials, classroom furnishing, library and tutorial resources, space renovations, instructional stipends and client incentives. Incentives include gifts to motivate and reward clients for reaching goals, such as having perfect attendance, submitting all homework assignments, and improving grades. We would like to offer gift cards to stores to buy school or household supplies.
The Learning Center will help create a self-contained living/learning center where clients can access all the programs and services that they need right where they live.