1 year impact report
We made 24 trips to villages and small towns in Chui Oblast of Kyrgyzstan
Impact for girls & women
98 girls and Women participated in the self-esteem program and 235 women stayed in the shelter during the grant period.
Estimated girls & women affected
333
Broader impact
The group did not provide this number.
Estimated community members affected
?
Shelter and self-esteem for women with HIV
During the grant period, we made 24 trips to villages and small towns in Chui Oblast of Kyrgyzstan to provide information and services to our target population. In order to increase women's self-esteem, we provided makeovers followed by a photo session. 57 out of 98 women agreed to participate in the photo session, the rest declined because of lack of child care, inflexible work schedules, or because they felt they were too old. However, some of them returned to have their photos taken after seeing their friends' photos. The camera for this project was purchased from the grant funds. In addition, Asteria developed 540 brochures with 20 photo-stories of women drug users and living with HIV/AIDS and disseminated them among women, their partners, and other persons that make decisions on their behalf. We also produced a promotional video based on those stories. With this grant funds, we were able to put a downpayment for building of its shelter for women with children. During the grant period, 235 women stayed at the shelter, 67 of whom had children under the age of 6. In addition, grant funds went toward purchasing the food for children.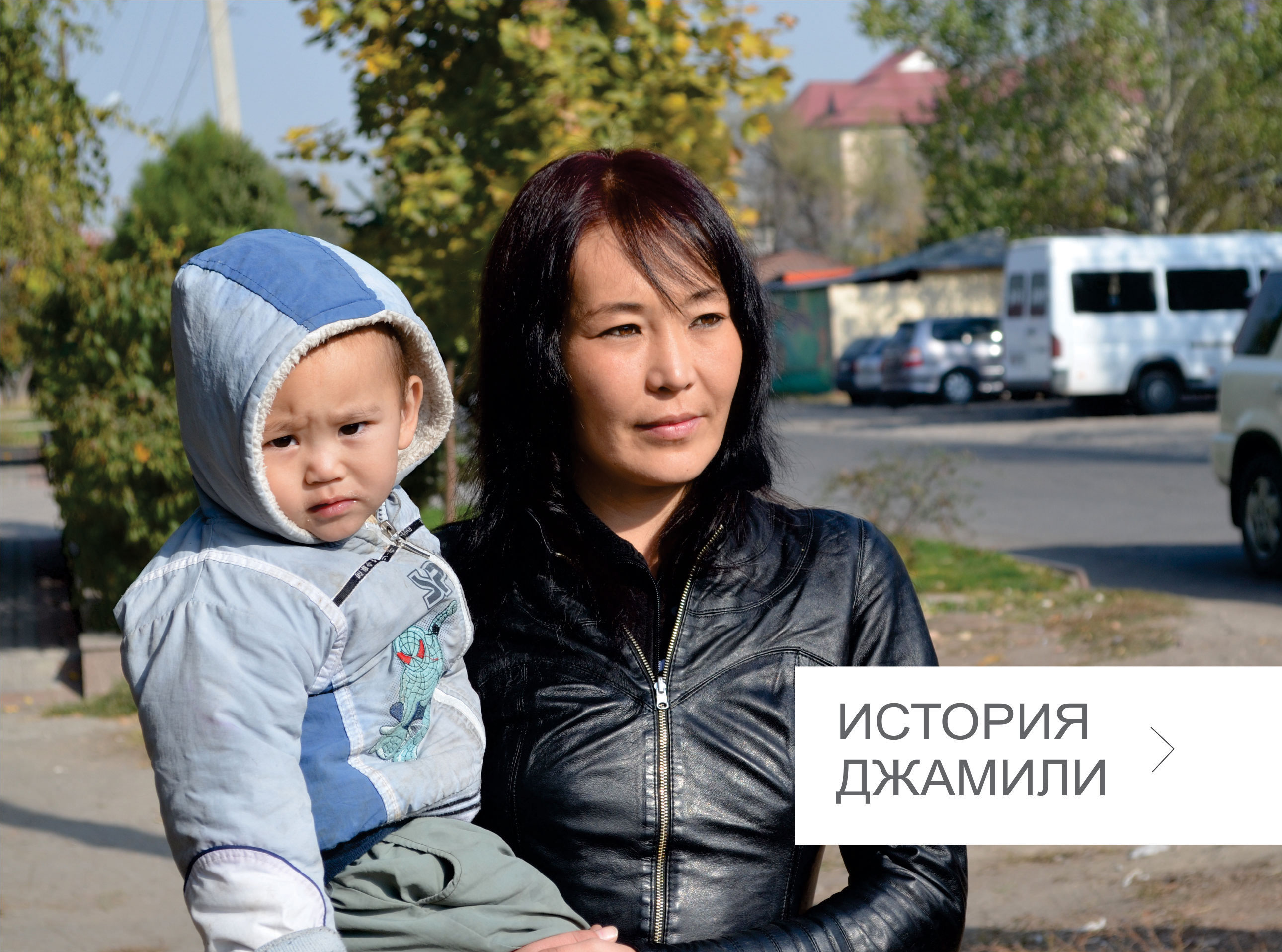 Get personal
Asya, age 33 "What should I, an ugly, skinny, and toothless drug addict, do with myself? I met with other drug users only because Asteria promised food. When they did my make-up and hair, I still didn't understand why. But when I saw my photos, I was stunned. I even started crying. Last time I felt as a woman was 15 years ago. I was using drugs and doing sex work since I was 16 years old. [Now] I felt strength to change myself and my life. I want to help young girls who have also given up."
Risks and challenges
Originally we planned to allocate $12,000 to the shelter activities but had a gap in funding from other donors and had only $4,580 for the shelter and our office expenses. The grant through the Catapult project helped us fill this gap in funding.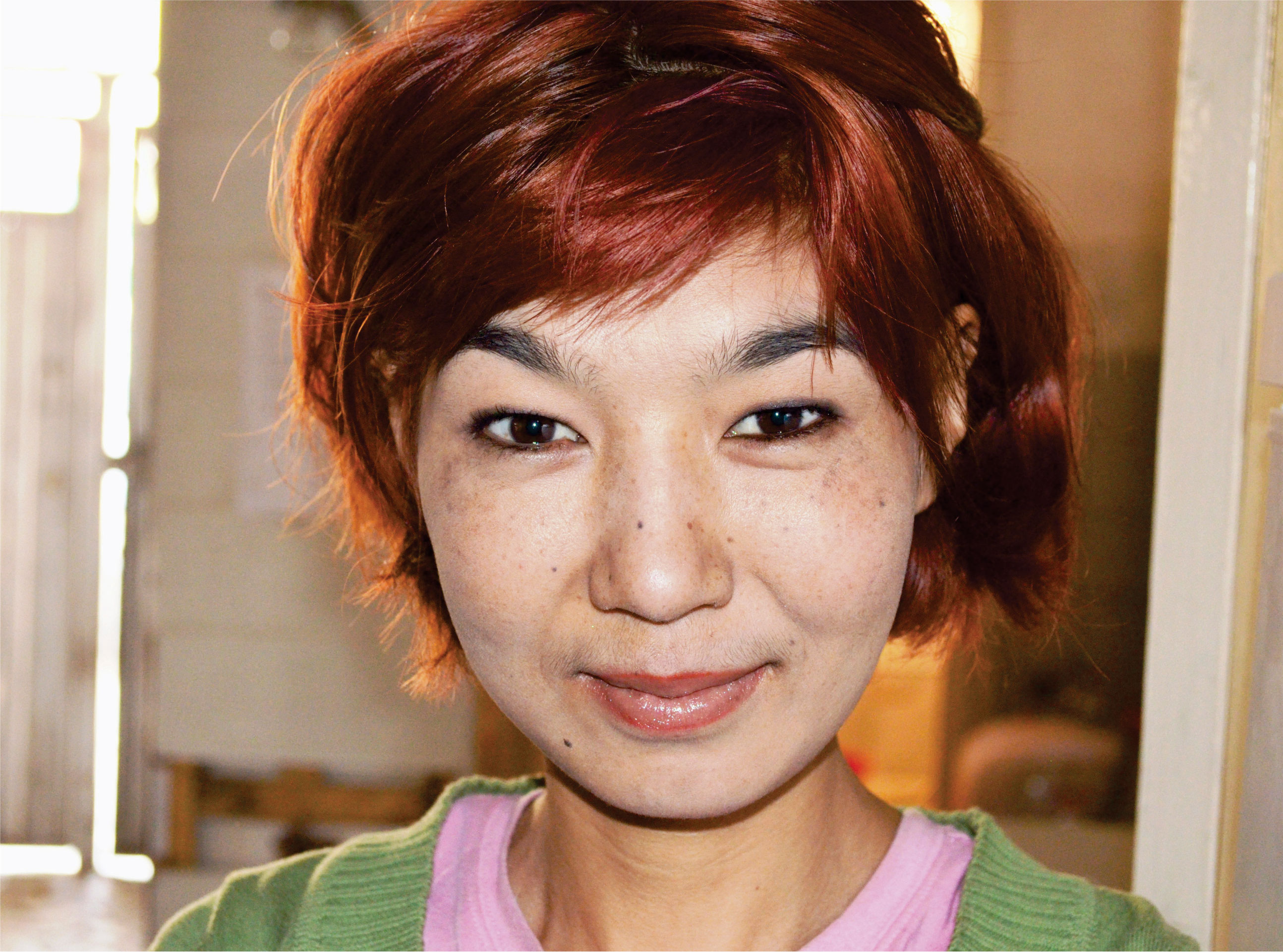 What we've learned
We had certain logistical difficulties during our outreach trips to the villages and small towns. Many women work in saunas, so meeting them was dependent on the owners of saunas that controlled if the "work shift" was completed. In some locations, we had to organize meetings in private cafes because women lived either in brothels or with relatives. It actually worked out to meet them in cafes because women were more open and relaxed in communication.
Next steps
A grant from the Global Fund for Women/Catapult has helped us obtain additional funding necessary to purchase the shelter building. We will continue to work in remote parts of the country where discrimination and stigma towards women drug users and infected with HIV/AIDS as well as sex workers is especially common.
Budget
Line Items

Projected budget

Amount spent so far

Downpayment for shelter

Operational expenses

Equipment – digital camera

Bank services

Unexpected expenditures

Promotional materials

Total

$7,420

$3,750

$900

$78

$5,302

$2,450

$17,450

$7,420

$3,750

$900

$78

$5,302

$2,450

$17,450
90 day impact report
Building self-esteem for women living with HIV

Progress
Thanks to your support, we've been able to increase awareness of the rights of women living with HIV. We purchased our camera and produced a brochure featuring seven personal stories and photographs from our new camera. In addition, we carried out four meetings in the suburban villages with women featured in the brochure. Because of your generosity, we're helping to build self-esteem for women living with HIV.
Risks and challenges
Our office is under renovation, and the heating does not work yet, making it difficult to work. We're considering moving to a different office for the same price, but with better conditions and more space.

Up Close
The group did not respond to this question as it was not included in the previously agreed upon reporting requirements.
Next steps
We're currently preparing concept videos and are excited to start video production soon.

In Kyrgyzstan, 80 percent of women living with HIV/AIDS are intravenous drug-users, denied medical and social assistance because of stigma.
Why we care: In Kyrgyzstan, women drug-users living with HIV/AIDS lack access to basic services for themselves and their children.
How we are solving this: Asteria provides leadership and self-empowerment trainings and refers HIV positive women to adequate medical and social services.
In addition to stigma about drug abuse and HIV/AIDS, homelessness is rife among women drug-users, while complex bureaucracy requires a registered residency to obtain identification documents. Without IDs women aren't eligible to receive much-needed medical services from the state. The resulting lack of anti-retroviral treatment, gynecological, and other medical services is devastating, further isolating women and aggravating the spread of HIV/AIDS.
Asteria Foundation provides vital services and is changing harmful stereotypes of women drug-users and those living with HIV/AIDS. Asteria organizes self-empowerment workshops with a group of psychologists in Chui and Osh provinces of Kyrgyzstan that inform women of their rights and build confidence. Since 2007, 1,500 women and children have received their services.
This year, alongside self-empowerment trainings, Asteria is planning to create a photo exhibit that will feature portraits of 20 women drug-users living with HIV/AIDS. The exhibit will paint the reality of these women's lives, revealing their daily struggles and successes. The group will also produce educational videos to inform women in rural areas of their rights and where they can access affordable health services. In addition, Asteria has operated a shelter since 2009 that houses women facing difficulties, and their children. Funding has been unstable and the shelter is under constant threat of closure. The group has saved money and hopes that this year it will be able to purchase a building with eight rooms to ensure that women with children in need always have a safe place where they can access necessary services.