1 year impact report
In each country we brought together 12 girls for 15 days and trained them in basic citizen journalism.
Impact for girls & women
We had 12 young Romani women from each of the three countries involved in the project: Hungary, Serbia, Germany.
Estimated girls & women affected
36
Broader impact
This is the number of followers on our BUVERO Facebook page, dedicated exclusively to our Roma women empowerment.
Estimated community members affected
8,494
Roma girls hold the future in their hands
Here we are, one year after you generously offered your support to implement the innovative citizen journalism camp for young Romani girls. We can happily say that your openness made a difference for the Romani communities in Hungary, Serbia and Germany. There were 36 young Romani girls who participated at the BUVERO Media Camp and are now able to share their stories with an audience. They can take their tablets, start filming and editing, and have a short film in no time, becoming the news creators for their communities. They keep in touch with the trainers, so they are in a constant process of learning, developing, and daring!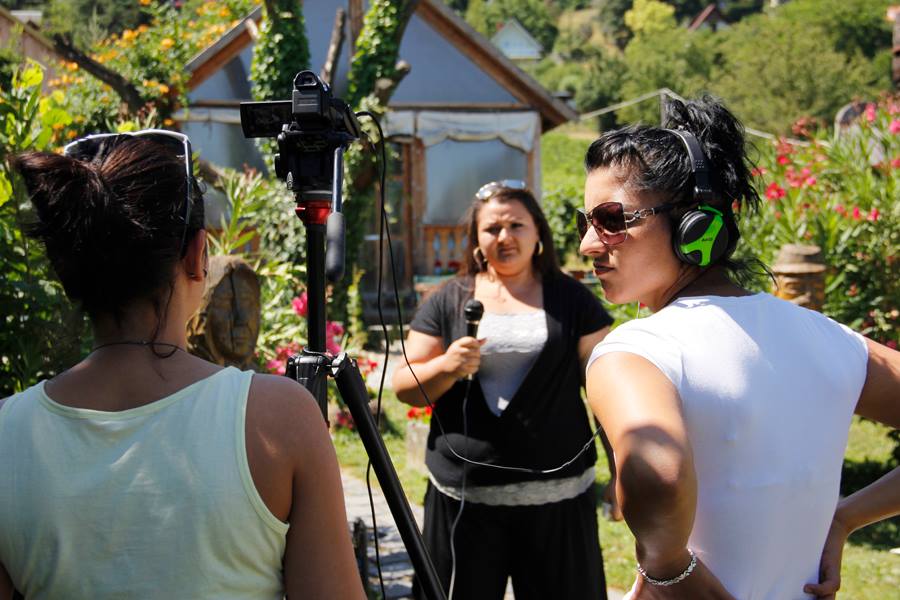 These girls are now part of a broader grassroots network of Romani women connected by the desire to actively participate in promoting the Roma women's rights through the media and digital communication technology. In each country we brought together 12 girls for 15 days. They went through through five days of theoretical training on the basics of citizen journalism, Romani identity, culture and history and, most importantly, on how to report stories about minorities from an insider's perspective. Then they were taught how to use a camera, editting, sound, and made sure that the participants will be able to use the necessary technology anytime. Since then, they started curating blogs, produced short videos and improved their chances to access further quality training by improving their professional and educational prospects.
Get personal
"This camp was a huge experience for me. I got to a place where I would never have had the opportunity to get and tried things I could never have tried. if it hadn't been for the camp. You opened my eyes to how important studying and tenacity are. You gave the strength and courage to a Gypsy girl from the village to strive for things that until now were merely faraway dreams. I feel I became strong and persistent enough after this training to pursue these dreams and make them a reality." - Fanni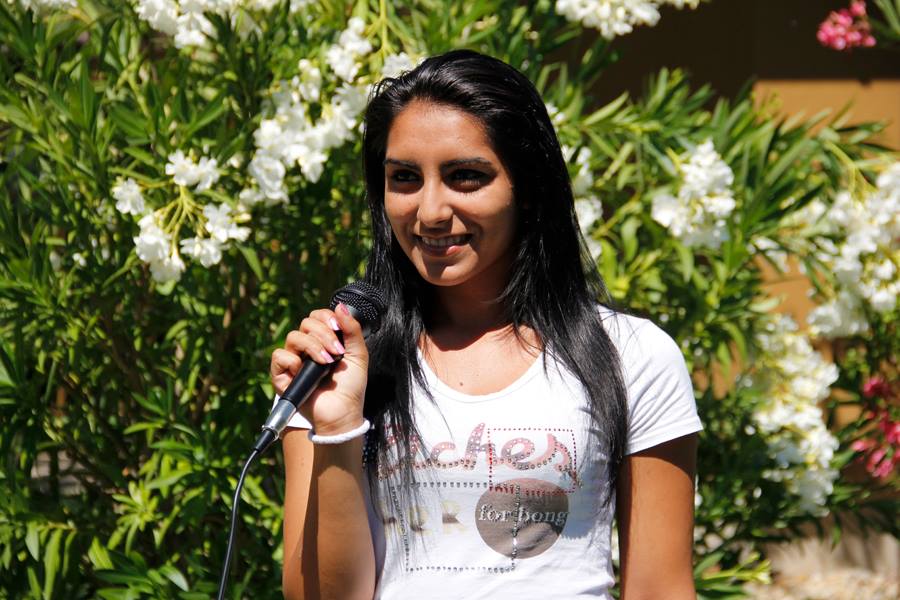 Risks and challenges
The Hungarian socio-political context continues to be a challenge, with the rise of extreme-right parties and government owned media. Because discrimination and exclusionary practices are so deeply embedded against the Roma minority, one of the main obstacles of this project was convincing the girls that they can be the source of change and that their voices matter. We worked hard on making them confident, by showing them the exciting opportunities new media offer. We had to make sure that we personalized the training as much as possible, that we identifed the specific potential of each participant, and provided parenthood planning sessions to reduce the risks of early dropouts from the Romani women network.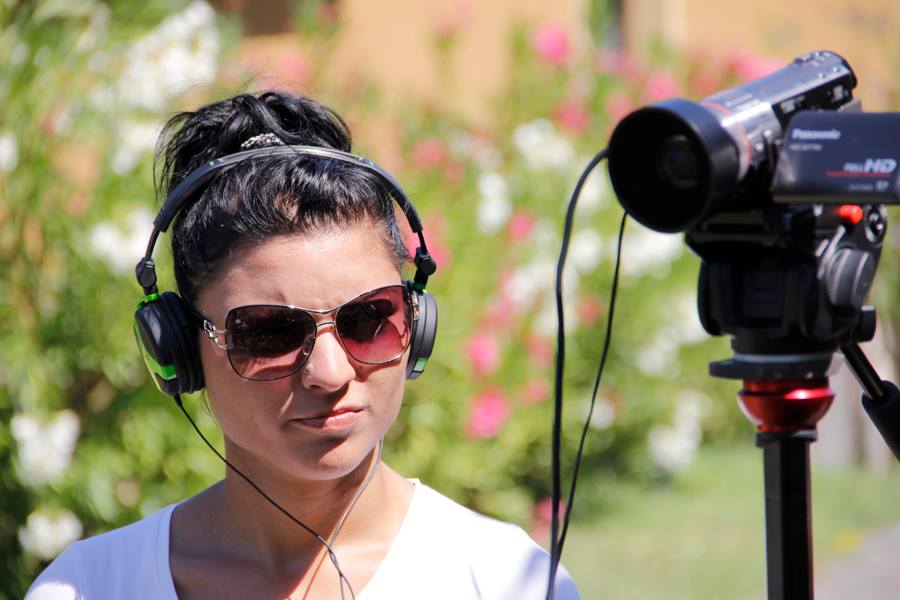 What we've learned
We have learned tremendously from the 2013 implementation of the BUVERO Romani Women Media Camp. As a result we have managed to secure funding for another edition from which 24 more Hungarian Romani women will benefit. We improved the methodology, we refined 50 learning units which now allow for independent implementation of the project by other Romani NGOs. We also understood that we have to come up with an archiving system, with a plan that regulates formats and technicalities, recoding ground rules, the backing up and file structuring methods, the process of mastering raw material and implementing pre-editing activities. Plus, we are now better equipped to coordinate with the extensive network of Roma women activists.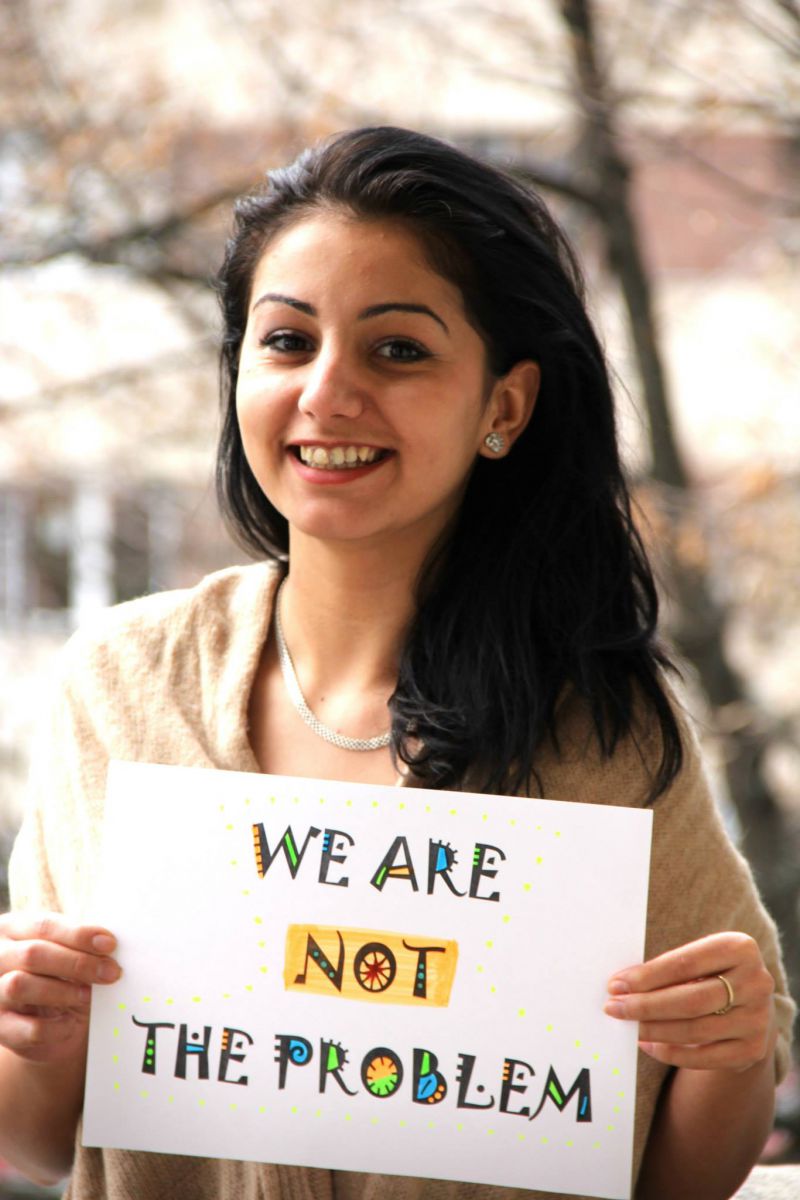 Next steps
We never stop, we will push hard to get the necessary resources to open up the access to knowledge for these amazingly talented girls. We believe in the power they have in making their societies a better place. Our goal, as an organization and asindividuals, is to create an environment in which creativity, dedication, and passion, along with education are factors of change, regardless of socio-economic status. We continue with the 2014 edition of the camp in which another 24 girls will be trained.
Budget
We initially planned to use the funding as follows: 4 HD Portable Cameras $1,000 4 Large Screen Laptops $2,000 4 Memory Cards $200 Training in three countries for five-weeks for 36 girls ($2,250 per country). However, the funds were transferred to Romedia Foundations bank account on the August 8, 2013, after the Hungarian BUVERO camp had already ended (July 17-21, 2013). This is why we had to re-adjust our planned budget and allocate the money to post-camp activities and to secure the venue for the 2014 edition.
Line Items

Projected budget

Amount spent so far

4 HD portable cameras

4 large screen laptop

4 memory cards

5 Week training in 3 countries for 36 girls

Transport

Accommodation

Article writing

Per Diem

Tablets

Project Management

Sound rental

T-shirts for participants with the logo

DVDs

Other

$1,000

$2,000

$200

$6750

0

0

0

0

0

0

0

0

0

0

0

0

0

0

$179.74

$7,279.67

$148.05

$203.92

$946,03

$407,79

$71.93

$117.22

$664,93

$230.84
More information
The 2014 camp will double the number of beneficiaries in Hungary. The best reports will be exhibited in Berlin at the BUVERO EXPO on October 16-19, in front of a very international audience, furthering our goal to make the Romani culture and history known, as a way to combat prejudices and stereotypes. It will be a complex contemporary art and media happening, organically built on projects already brought to fruition as the collaboration of contemporary artists. We thank you, again!
Further reading
Community Channel, our major UK media partner created a special microsite for our project.
90 Day Report
Social media is alive with Romani women
posted Nov 8, 2013 by Catapult Intern
Progress
We have successfully implemented the Hungarian part of the BUVERO Citizen Journalism Training in Dunabogdány from July the 17 – 31 of July. From September 10-25, 10 – 25, the Serbian BUVERO camp is being implemented in Belgrade. All in all, 36 Romani women had the chance to participate in the BUVERO trainings, 12 Hungarians, 7 Germans, 5 Romanians, and 12 women from Serbia.
We have been doing extensive mediatization throughout the implementation of the BUVERO trainings via our social media platforms where we posted the latest news, videos, articles about the camps, especially the BUVERO Facebook page, which has more than 8,000 followers, and the website for our I'm a Roma Woman campaign, which had 70,000 visitors in July. We also had several media appearances in the online press (on popular Hungarian and German online news platforms like nol, index, taz.de) and on the television channel ATV.
Risks and challenges
No risks or challenges to report.
Get personal
Inspired by our project plans, but independently from our implementation, a German BUVERO camp was organized by the Roma Center - Göttingen (RCG) in Berlin from August 10th to August 25th.
Next steps
The activity of the camp participants did not stop with the end of the training. The participants are continuously given tasks, with the coaching and guidance of the tutors. We also follow up with peer-to-peer education. Furthermore, there is a quite active online network functioning and creating new content week by week.
Budget
Your funds contributed to the realization of three media camps in three different countries, and to strengthen the afterlife and the network created in the BUVERO camp by organizing a follow up event in November.
"Holding the camera was like holding the future in my hands…" - GlobalGirl Media participant
Fighting stigma and transforming the image of Romani girls in Europe
Why we care: Roma girls grow up in ghettos throughout Europe surrounded by poverty and violence – stripped of their rights and dignity just because they are Roma.
How we're solving this: By providing Roma girls with media tools to tell their stories and be the voices for their community.
At 12 million, Roma are the largest and the most discriminated minority in Europe. Wherever they live, exclusion is a daily reality for Roma. Roma women carry a double burden of stigma and violence because of their ethnicity and their gender. While educational levels and employment rates are extremely low among Roma, Roma women have higher school dropout rates and earn less than men.
Widespread violence against women is considered acceptable, preventing women from going to school, working, or seeing a doctor. Most Roma youth grow up in poverty in isolated ghettos and attend segregated schools. In this environment, Roma girls have few opportunities for breaking out of the cycle of prejudice, poverty and violence.
The Romedia Foundation is building a movement using the power of media to fundamentally change the image of Romani women in European public consciousness. The Buvero project of Romedia Foundation believes Roma girls have a lot to say about their communities, passions, struggles, and dreams. That is why it will give 36 Roma girls the tools to tell their stories through blogs, websites, and TV broadcasts. By training girls in social media, filming and editing, journalism and storytelling, and connecting them to supportive media mentors, Roma girls will be the powerful voices for the future of their communities.
BUVERO has big plans for its trainings in three countries in Europe:
Intensive media workshops and video production training over 5 weeks
72 blogs and 16 web videos produced by 36 girls
Regional, national, and global visibility for the girls' stories through partnerships with media centers, news broadcasters, and the GlobalGirl Media Initiative
Mentoring and practical production skills in collaboration with women media professionals
Locations of trainings:
Budapest and Szendrőlád - Hungary
Belgrade and Valjevo - Serbia
Skopje and Kumanovo - Macedonia
The Buvero project will partner with the U.S.- based GlobalGirl Media Initiative, which has successfully completed similar programs in the United States, South Africa, and Morocco. This is how we invest in the next generation so that they are ready to lead.
$25 will support one training in one city for 12 girls for one day
$75 will support the training of 36 girls in 3 countries for one day
$187.50 provides a five-week training for one girl in one city