1 year impact report
"We will be building a better Tanzania and world because today's students are tomorrow's Nation."
Impact for girls & women
Four students have or will receive scholarships directly from this program.
Estimated girls & women affected
4
Broader impact
This number includes the mothers and sisters of the four scholarship recipients, as well as the additional two students being sponsored in university who were not directly funded through this project, but are now sponsored as a result of the program at large.
Estimated community members affected
15
She's the First College Scholars exceed expectations
One year ago, you helped us launch a pilot program for college scholarships. At this one year mark, we've officially sent three students to college, with another three in the pipeline to receive funding shortly. Additionally, the project has inspired one volunteer to begin a college scholarship of her own, to be housed under our organization's larger umbrella.
Thus far, we've sent one student to college in Solola, Guatemala. Francisca works at the local government office as a secretary during the week and completes her studies on the weekend.
We've sent two students to college in Bangalore, India. Prathibha and Maheshwari then went on to develop a curriculum for other She's the First Scholars - to mentor the students still in secondary school. They presented the curriculum at the annual She's the First Leadership Summit, held in New York, before 100 of their peers. They'll be implementing it starting next month!
It took Elly, in Tanzania, a bit longer than expected to find the college for her. (Originally, she had wanted to attend school in the US, but that proved a difficult task for her first year of college.) Now, she's begun the process of enrolling in Mwanza, Tanzania, where we'll work in collaboration with our partner, AfricAid, to pay for her studies. With new funding coming in for this project, we're also accepting at least two more students into the program!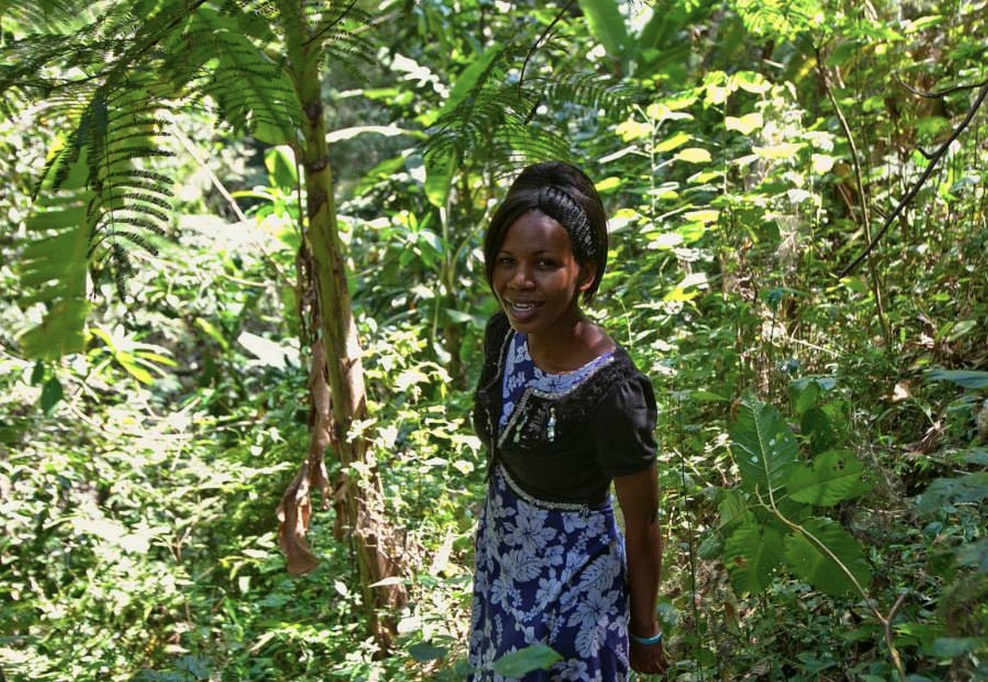 Get personal
Elly recently posted this essay: "Many people think that students are the least important people in the community. Students are not involved in decision making, students are not allowed to even decide for themselves... If people can change this perception and let these students speak out their minds, involve them in decision making, listen to their calls, help them to reach their goals, we will be building a better Tanzania and world because today's students are tomorrow's Nation."
Risks and challenges
The documentation process in this project was more difficult than anticipated, especially given the changing timelines of the students. Getting everything in order proved to be more of a task than initially imagined (hence, Elly's delayed entrance into college). The funding for this project will get complicated in years to come; as our main mission is secondary sponsorships, this is, in some ways, extraneous to that. Figuring out where a source of funding will come from is what is most difficult about this project at large, and is still an issue we're looking to resolve.
What we've learned
In an ideal world, all 10 of our partner schools would have had an equal opportunity for students to apply. We did not manage the timing of this project well enough to have allowed for that; if we did this again, that would be the first thing to correct. However, giving students the option to fill out applications the way they wished was one of our better ideas. They're able to download a PDF and fill it out by hand to mail it to us; or fill out the application in the body of an email or word document. That flexibility allowed more students to apply than otherwise would have been able to.
Next steps
Going forward, we'll continue to run this as a smaller side program. As it works well to motivate and encourage our students to finish high school, we find it worthwhile to continue!
Budget
The funding for one of the students has not yet been paid out, due to delays in her enrollment. That will change shortly.
Line Items

Projected budget

Amount spent so far

Maheshwari - Tuition

Prathibha - Tuition

Francisca - Tuition

Elly - Tuition and stipend

$3,200

$3,200

$500

$3100

$3,200

$3,200

$500

$0
90 day report
Progress
For the last 8 weeks, our director of international operations has been in the field in East Africa, working with our partners to assess their needs and our support. In doing this, one of the biggest needs has continued to be support through university; thus, we know we're looking in the right direction for this pilot program.
At this stage, we're conducting early research for our fully-funded pilot program on college scholarships. We intend to offer the program to our partners in Tanzania, Uganda, India, and Guatemala, and are currently in the process of speaking with those partners to fully flush out details of the scholarships (for example, what percentage, if any, students should be expected to pay back after school).
In this first stage, we'll be working with Shanti Bhavan's Children's School in India; AfricAid in Tanzania; Arlignton Academy of Hope in Uganda; and Starfish One by One in Guatemala. From there, we will be able to expand to other partners throughout the world.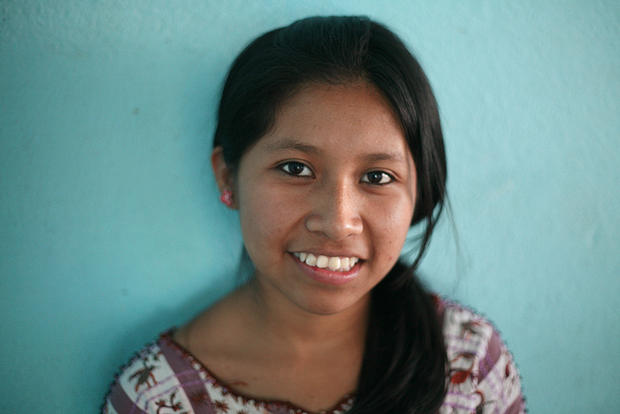 Risks and challenges
Working across differing countries requires quite a bit of research and pre-work before implementing this program, and may require us to specialize the scholarship according to country or even student. This will make the program as a whole more difficult to adapt on a larger scale as we grow; however it could also make the process more effective and impactful for those receiving it.
Another challenge is the funnel for funding; the process by which scholarships will get to students may require a few of our partners on the ground to work outside of their usual missions, so we have more work to do in smoothing out that process as well.
Get personal
We've met many of the students getting ready to apply to college, in Tanzania, Uganda, and Ethiopia. Some of the students have dreams of one day attending college in the U.S. as well -- like Eli, in Tanzania. She and so many of her classmates work hard every day to ensure they have a shot at earning funding for college; the reality is that not all of them will be able to find it.
Next steps
After completing research for the structure of the program (by end of year), we'll develop the application and application process. We hope to open the scholarship process for mid-2014.
Kick off a college fund for the most gifted girls sponsored by She's the First!
Why we care: Without access to education, many young girls can only look forward to early marriage and motherhood.
How we're solving this: Creating a college scholarship fund for girls in Ethiopia, Guatemala, India, Kenya, Nepal, South Sudan, Tanzania, and Uganda, who will go on to found She's the First chapters at their universities and give back to help sponsor other girls for primary and secondary school.
In Krishnagiri, India, a few miles outside of town and just past the gated government school, there's a small compound of huts and cement buildings where a She's the First scholar lives. Maheshwari, an 18-year-old about to graduate from high school, introduced us to her mother, aunts, and cousins, and told us how education had altered her life trajectory. She looked to cousins her own age, married with children, and to her younger cousins, and explained that they, too, would end up married prematurely. She pointed out that if it wasn't for her sponsorship to school, that's exactly where she'd be. But instead, she was discussing her graduation plans with us, and how she couldn't wait to go to college and start on a pre-med track to eventually become a doctor.

For the past three years, She's the First has engaged millennials in the U.S. to fundraise creatively for girls' sponsorships in the developing world. So far, college and high school students in 35 campus chapters have organized bake sales, concerts, races and more to sponsor more than 265 girls in primary and secondary school across the world. All of the girls we sponsor come from environments that would otherwise prevent them from going to school, but She's the First and our supporters are committed to seeing them through to graduation.

And now, they're doing it! Girls who were the first in their families to even go to high school are setting their eyes on the next big target: college. And while She's the First has traditionally only sponsored girls through secondary school, we're looking at ways to continue supporting exceptional STF Scholars through higher education. So here's where YOU come in:

With a $10,000 start-up fund, we'll kick off a college scholarship program for the most gifted girls we sponsor. We'll work with our partners on the ground in Ethiopia, Guatemala, India, Kenya, Nepal, South Sudan, Tanzania, and Uganda to invest in a new, technologically savvy generation of leaders. Students sponsored by She's the First in secondary school can apply for a scholarship, writing essays and submitting references and grades in order to be considered. She's the First will choose the most promising applicants and provide them with a full scholarship to the college of her choice, including a living stipend where necessary (funding will be managed by our trusted partners working on the ground). In return, the student will start a She's the First chapter at her university, where she'll work with other students to help sponsor girls in primary and secondary school in her own country, while connecting with students in the U.S. and around the world who are doing the same.

Through this program, we'll not only empower women to achieve their career goals, but we'll also ensure that women across the globe collaborate on tackling gaps in girls' education. Together, we'll create a worldwide support system.