1 year impact report
Throughout the past year, we promoted LGBT rights through musical performances. Our art is a political tool for change.
Impact for girls & women
This data is still being collected, and will be added to the project as soon as possible.
Estimated girls & women affected
?
Broader impact
This data is still being collected, and will be added to the project as soon as possible.
Estimated community members affected
?
Singing for acceptance
Since you chose to support our project one year ago, we promoted LGBT rights through musical performances. Our art is a political tool for change. Our choir attended choral technique workshops to improve their performance. Our workshop on woman's human's rights addressed: gender, feminism, sexuality and body, as well as types and methods of violence against women. Participants sent in their musical pieces for a competition to celebrate the community. Our choir performed at the Festival of Sexual Diversity [FIDS] and Festival MIX, which celebrate diverse sexualities through music and film. We also performed for the Commission of Human Rights and at the Day of Reproductive Rights at Zaragoza campus. Our choir harnessed the power of musical voice to promote LGBT rights and celebrate our shared humanity regardless of sexual and gender identity.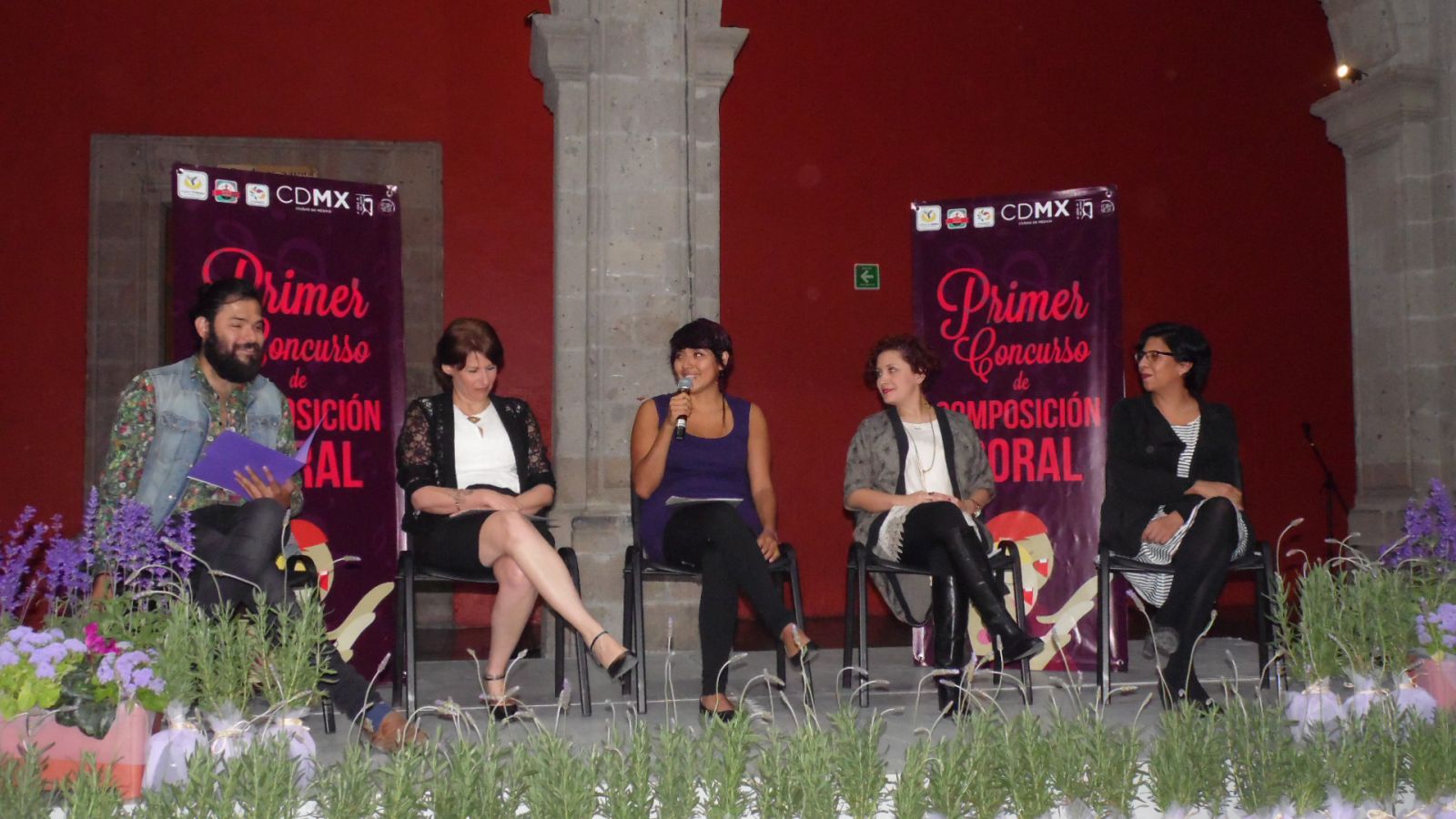 Get personal
Joanna Paula García Espinosa is a lesbian transgender woman whose favorite aspect of the program was collaborating for a common cause against common enemies: homophobia, trans phobia and fundamentalist intolerance. She "learned to express herself with dignity" through her participation in her choir and expressed her "anger and discomfort" with society. Aliana Ríos Mejia, a lesbian woman, claims she now sees song as a way to provoke society. Clóset de Sor raises voices.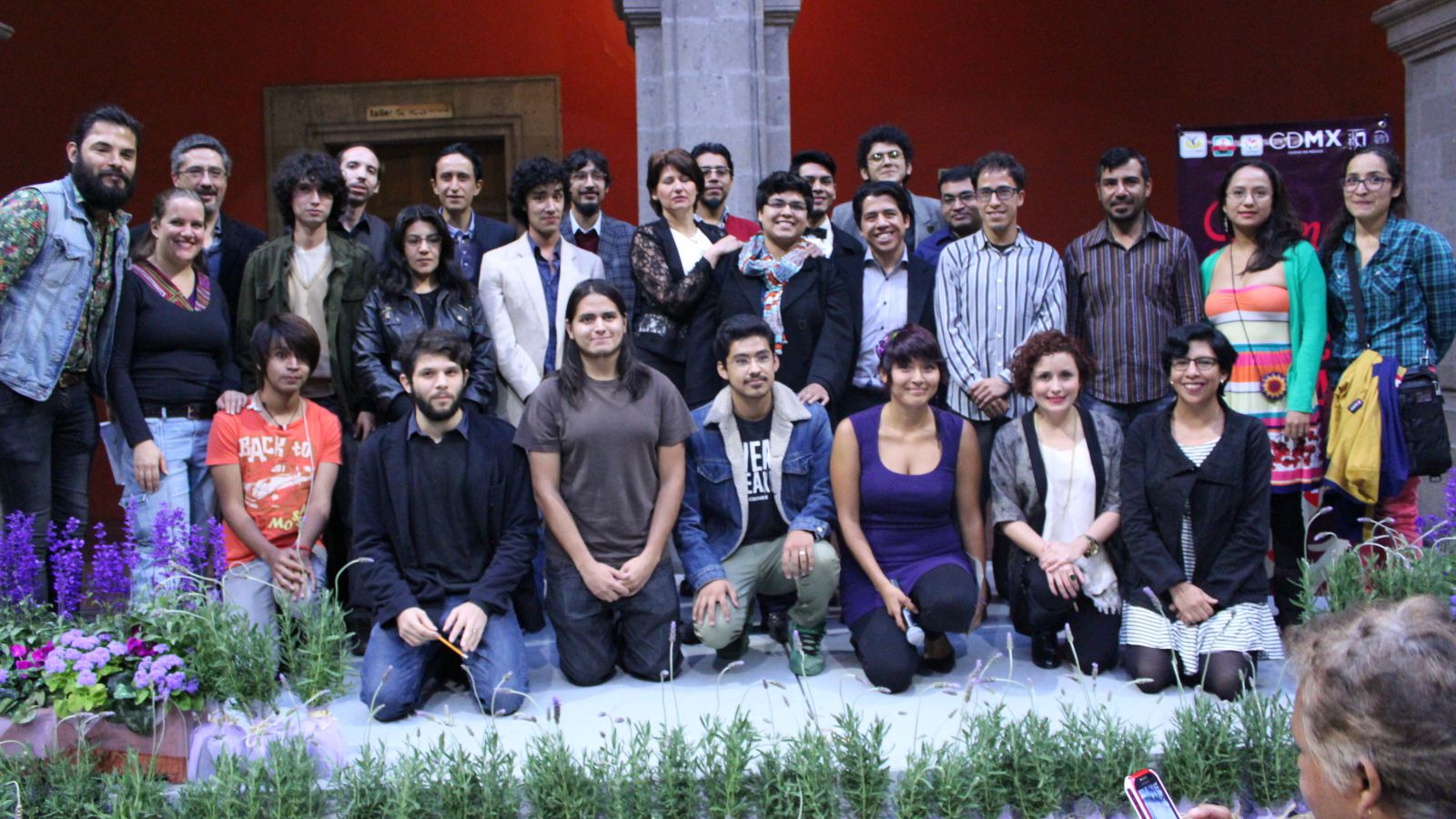 Risks and challenges
The choir moves between two environments: art and music. It takes much more time to transmit our message to the musical community and to be able to express sexism in our generation through music. It was difficult to work with the panel of judges for the contest because some of the judges weren't sensitive to gender or sexual identities which created tension.
What we've learned
If we were to start this program again, we would have hosted more meetings including the entire team in order to create a common work strategy. We found that sometimes it felt like we were working separately and not as a team. We would do a better job to educate the panels for the music contest about gender, human rights, and sexual identities.
Budget
Line Items

Projected budget

Amount spent so far

Staff salaries

Music equipment & costumes

Website and print materials

Total

$13,000

$5,000

$2,000

$20,000

$13,000

$5,000

$2,000

$20,000
90 Day Report
Strengthening vocal transmission of LGBT rights
posted Dec 23, 2013 by Rati Bishnoi
Over the past month, we have worked to strengthen our project "Vocal Transmission, Polyphonic Identities," a choir for lesbian, trans, and bisexual women to promote LGBT rights. We readjusted the annual budget for the project by itemizing activities and positions involved in the project and calculating the annual budget. We registered our project with community service offices in local universities so that young women studying Human Rights or Cultural Administration can participate in the project. We have been meeting for rehearsals every Saturday for 3 hours. We arrange the 4-voice pieces according to the range of the voices in our choir. Every Saturday, 1 hour of our rehearsal is dedicated to voice lessons for the singers so they can learn techniques to control their breathing and volume.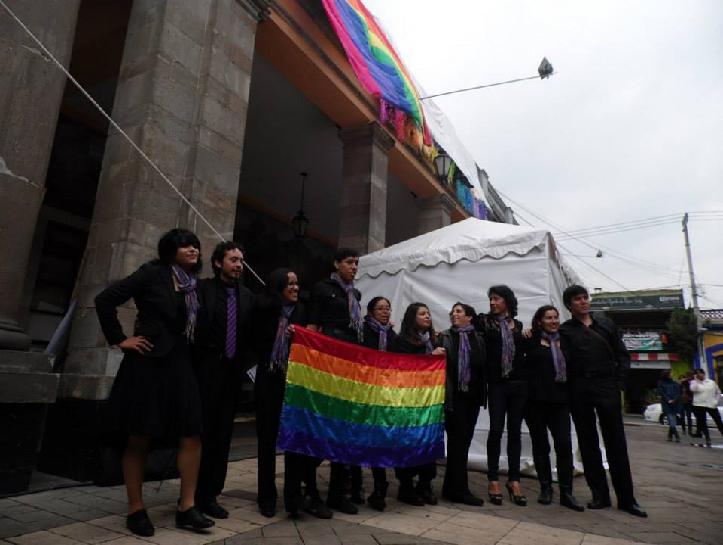 Next steps
We plan to provide human rights education using cabaret techniques with participants and artists from different disciplines. We will hold a contest for original musical compositions for 4 voices about LGBTI women's rights. In the upcoming months, we will also train women interested in participating in the project as community service volunteers.
Reporting update
posted Nov 18, 2013 by Rati Bishnoi
Thank you again for your support! The grant payment process requires extensive communication with the organization and their bank, and due to strict requirements in Latin America, the process can be longer than anticipated. This organization has only recently received its Catapult funding through the Global Fund for Women, and is in the process of implementing its project and completing their progress report. Please check back for a full update on the progress of this group after December 15th!
Help use art, music, and human rights workshops to change the lives of LGBT women in Mexico.
Why we care: LGBT women in Mexico face "double" discrimination based on gender and sexual orientation.
How we're solving this: Providing art and music workshops and forming an LGBT choir to harness the power of community, promote LGBT rights, and address daily struggles.
In recent years, the progressive government in Mexico City approved same-sex marriage and declared that all districts must recognize same-sex couples. However, the conservative backlash is constant, and implementation of the law is poor. Lesbian, bisexual, and transgendered women face particular discrimination related to their gender and, for a long time, have remained invisible even within the larger gay rights movements. Join the push to help Clóset de Sor Juana take advantage of this window of opportunity under a progressive government and defend the rights of women who face discrimination based on their sexual orientation and gender identity.
Clóset de Sor Juana is using art, music, and human rights workshops to change the lives of LGBT women. Through the formation of a choir of lesbian, bisexual, and trans women called, "Vocal Transmission," the group provides a community support group for these women. This year, the choir will perform three concerts about the experiences and struggles of LGBT women. The choir expects to raise their voices of strength to over 200 people attending the concerts.
Additionally, Clóset de Sor Juana will conduct two human rights workshops for 50 LGBT women. Each workshop will run for three months and focus on strengthening the link between art, political action, and social change. Participants will come from a variety of disciplines–literature, theater, art, music, and more–in order to lend their talents to the promotion of human rights and a strong LGBT community for women.
Art and song are powerful tools for bringing diverse peoples and opinions together to form consensus, and LGBT women in Mexico are harnessing this power to ensure their rights.