90 Day Report
Hiring and training nurses for Nairobi Maternity Hospitals
Progress
This is the final update, there is no one-year progress report.
Jacaranda Health has made substantial progress in providing affordable, respectful, high-quality comprehensive maternal care to poor women in peri-urban areas of Kenya. Thanks to you, we've hired additional smart and caring staff and nurses, including a new Maternity Lead and five new nurses. We continue to help our staff sharpen their skills through providing training in emergency skills, management skills, and patient education and respect. All nursing staff attend courses and work with external experts to sharpen their skills. We're also undertaking innovative initiatives like taskshifting, which, when properly augmented by tools and training, allows the delegation of certain tasks from nurses to less specialized staff such as nurse aides. Our efforts are bearing fruit! The international accreditation body Safecare cited the professionalism of our clinical staff during their recent visit.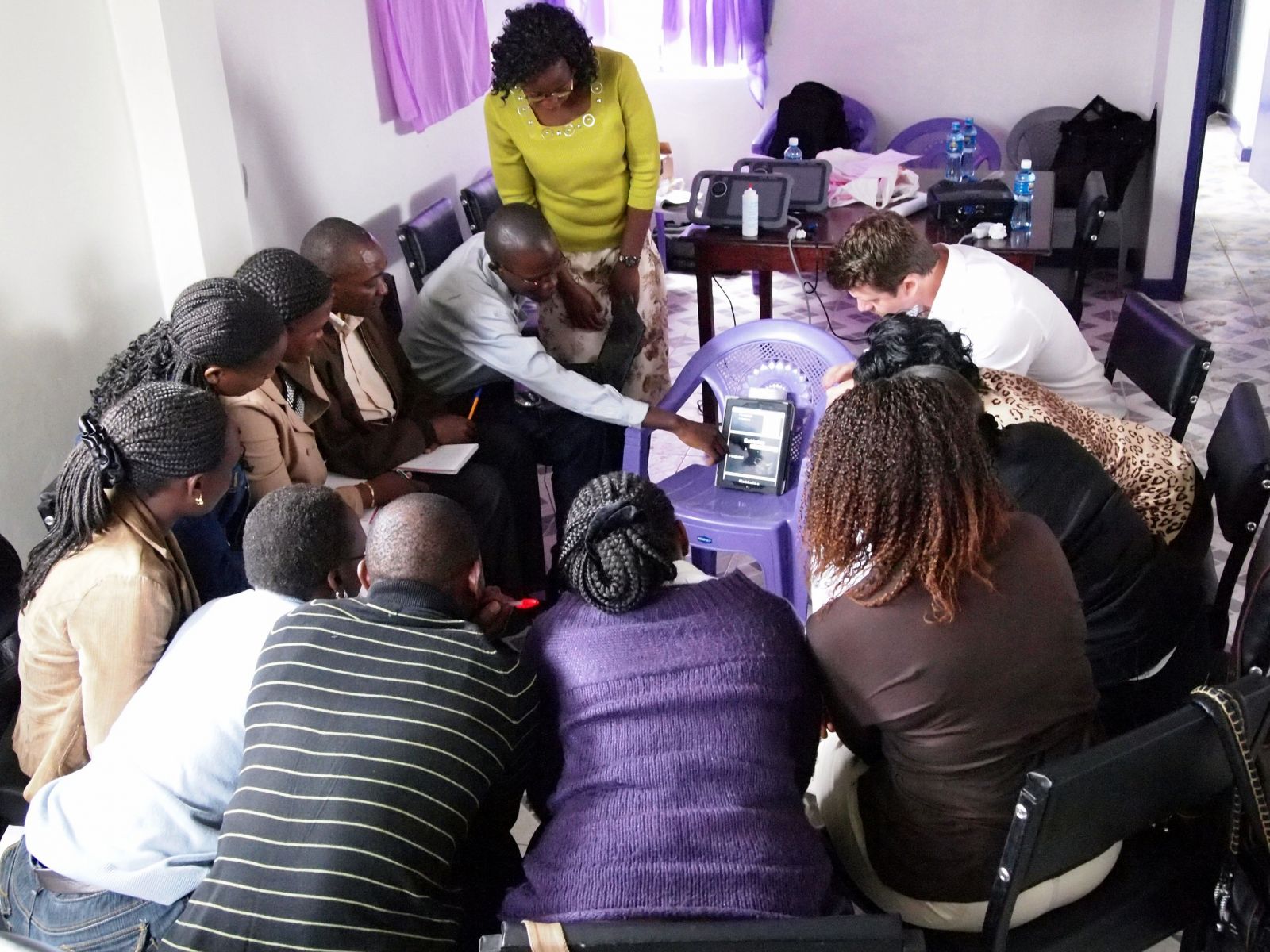 Risks and challenges
We've experienced some challenges related to staffing. While we were able to hire an exceptional Maternity Lead, we continue to search for a Clinical Educator, who will refine the system of hiring, training, and evaluation for our nursing team. The Clinical Educator will help us improve our hiring and training capacities. We're actively reviewing several experienced Kenyan candidates for the Clinical Educator post.
Up Close
Evelyne, our Clinical Manager said, "I'm happy to serve mothers at Jacaranda. Before, I was serving women with a lot of money at a large hospital, but there is a big difference in serving the women at Jacaranda… They value the respect they get more than words can say." Beatrice, a Delivery Client said, "When I delivered at Jacaranda, I was supported the whole time. When I was in pain, I felt like I could transfer the pain on to the nurses; they were sharing the experience with me."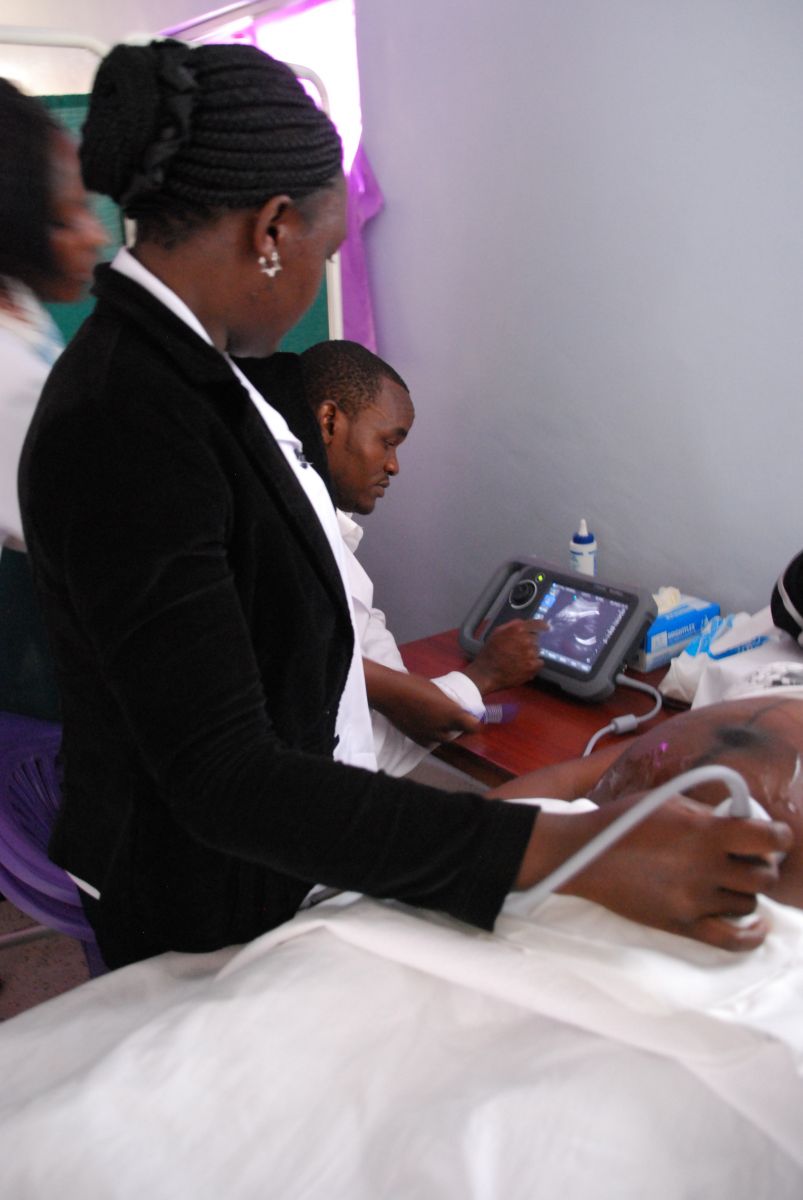 Next steps
We'll continue to work to provide poor Kenyan mothers, mothers-to-be, and their infants with the high-quality, affordable, and respectful care they need and deserve. In order to do so, we'll continue to hire qualified and expert staff and nurses, and ensure that all staff are properly trained.
Further reading
We've been featured multiple times in print and online. In the feature "Can a phone replace the doctor in Kenya?", BBC Click featured Baby Monitor, a project run by Population Council and Jacaranda Health. Jacaranda won an important recognition in the first East African Health Market Innovations Awards:the Most Promising Health Market Innovation under the Organizing Delivery category (May 2012).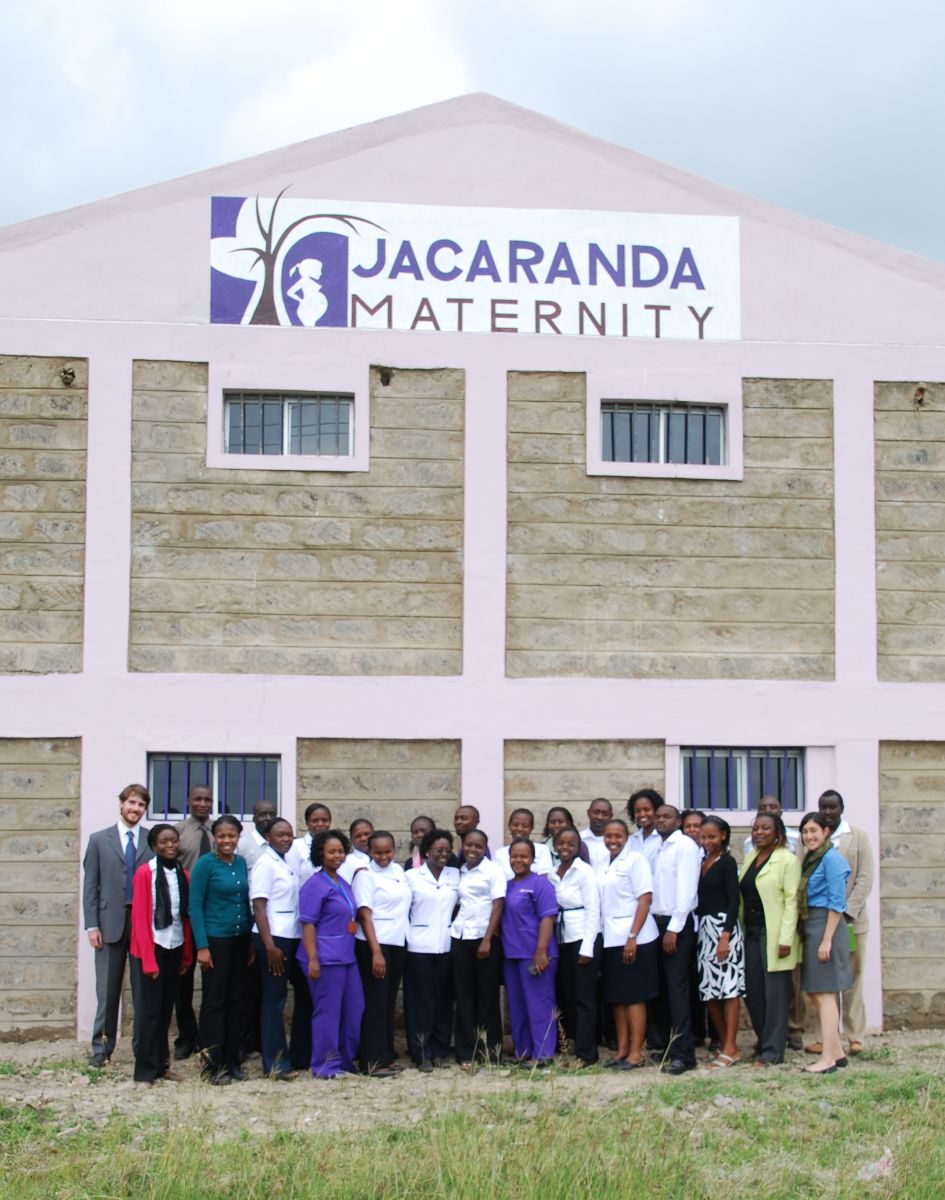 Well trained nurses help provide the kind of care every new mother deserves while improving access to high quality and safe deliveries.
Why we care: In the urban areas of Nairobi, women lack access to respectful care from high-quality health workers.
How we're solving this: By hiring smart and caring nurses and providing training for them on emergency skills, management skills, and patient education and respect.
Jacaranda Health is aiming to change the way that maternity care is provided in East Africa, by creating a friendly, high-quality, affordable maternity care for women in peri-urban areas.
In Nairobi, more than 2 million people live in low-income peri-urban areas, where health conditions and availability of medical services is poor. Many women have had negative experiences with maternity hospitals, ranging from cramped and crowded facilities, to rushed and harried staff who treat women like numbers. For this reason, women are hesitant to deliver in a facility, even though it is safer.
Jacaranda's expectant mothers are hardworking urban women who are often the primary breadwinner for their family. They work in the informal sector—as domestic help, vegetable sellers, or shop-owners—or in light industry. They desire and deserve access to high quality, friendly, affordable health care from good providers.
Nurse-midwives, nurse aides and community health workers play an important role in ensuring healthy moms and babies. Well trained nurses can handle most of the complications that arise during childbirth. Nurse aides can be trained to assist in deliveries, educate and attend patients.
With your help, we can staff a new labor ward with high quality nurses and nurse aides who will provide the kind of care every new mother deserves.