1 year impact report
Your generosity helped us to promote the power of collective action through art in order to transform politics and educate our community.
Impact for girls & women
This is the number of women who attended our women's meeting and sexuality workshop.
Estimated girls & women affected
100
Broader impact
This data is still being collected, and will be added to the project as soon as possible.
Estimated community members affected
?
Using art to transform women's lives
Thanks to your support, we were able to fund the following activities:
A Women's meeting for the rural El Quemado community to discuss the issues and situations that rural women face
An art installation in a plaza in San Juan, Argentina. The purpose of this was to challenge gender norms and recognize women's value in society
A mural in the Maldonado neighborhood that celebrated local women who fought for the neighborhood
Participation in a cultural festival developed by the women of Córdoba
Research about masculine representations and perceptions of Carnaval, machismo in everyday relationships
A walk to highlight women's rights
A video to increase awareness of feminicide and the right to abortions
A workshop addressing women's sexuality
A campaign to increase the visibility of feminicide as violence against women. We created and distributed posters, sticker, and shirts, as well as constructed a banner installation informing the community.
All these activities enabled us to strengthen our organization and encourage the visibility and awareness of women's issues. Your generosity helped us to promote the power of collective action through art in order to transform politics and educate our community.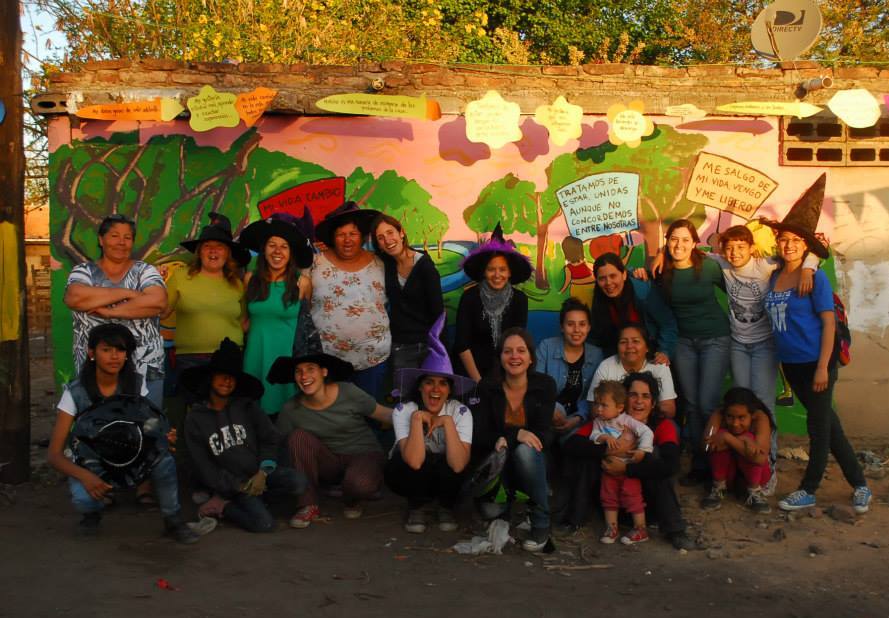 Get personal
Here is what one of our partners had to say about our work: "Our first meeting of women was something novel and distinct. The meeting gave us strength to think and plan other projects and activities that we were able to carry out afterwards. It gives us joy and the conviction knowing that it is possible to continue coordinating efforts between organizations and groups that are fighting the same fight."
Risks and challenges
One challenge was finding the appropriate language and medium to reach out to the women we wish to help.
What we've learned
We learned that it would be important to implement a monitoring process to the policies that we are addressing so we can assess the changes being made by the institutions responsible for preventing violence and assisting the women who are victims of violence.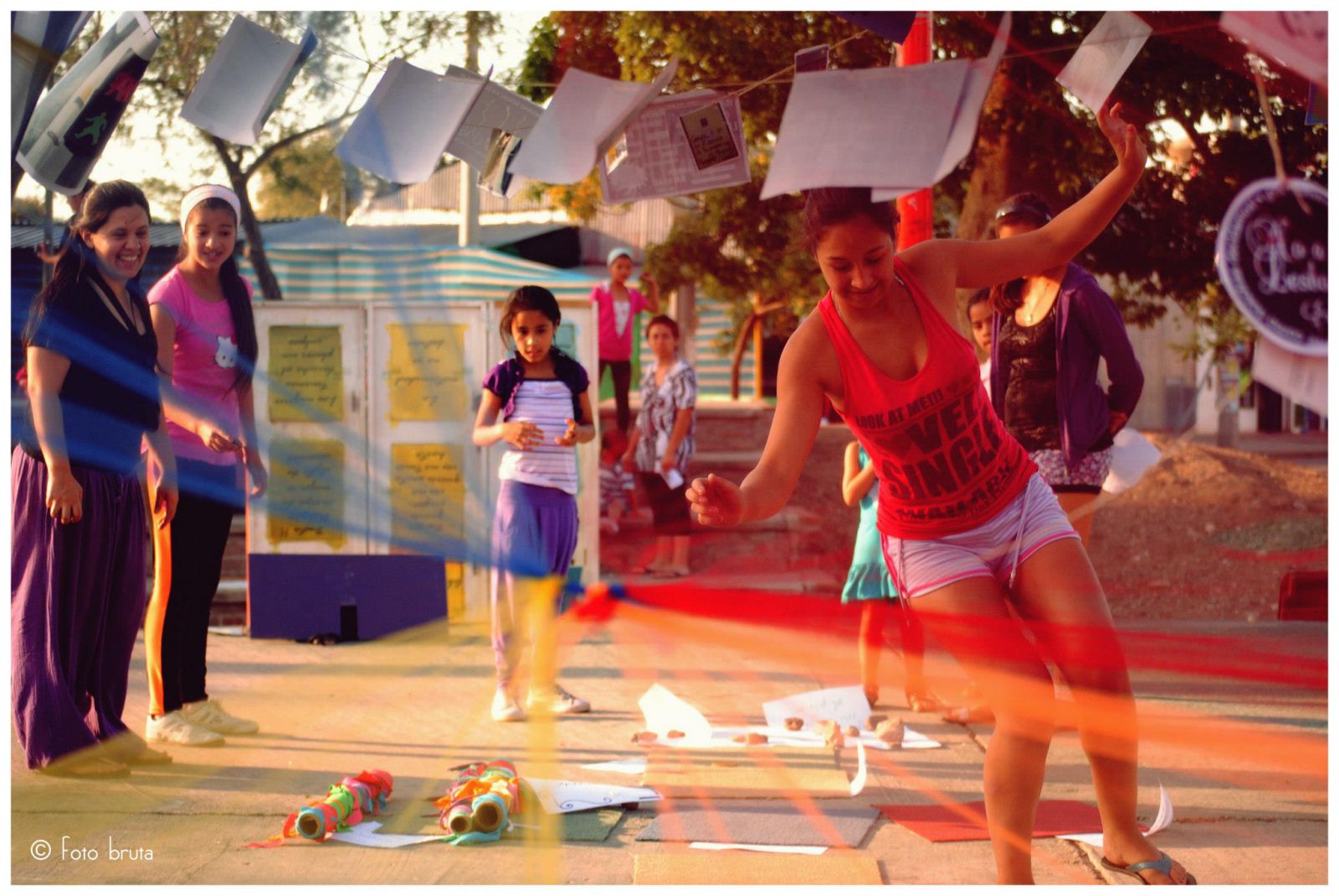 Next steps
We plan on continuing our various artistic campaigns to promote women's rights in our community and throughout our country. One hope is to replicate our activities with other women's organizations so that we can increase the empowerment of women beyond our abilities.
Budget
Line Items

Projected budget

Amount spent so far

Outreach & communication

Campaign materials

Staff salaries

Transportation

Food

Administration

$2,000

$3,500

$4,000

$2,000

$500

$1,000

$2,870

$3,700

$4,050

$1,300

-

$1,080
90 Day Report
Deconstructing violence and discrimination through stories
posted on March 20, 2014 by Isabel Garcia
Progress
Thanks to you, we held a women's meeting in the rural community of El Quemado in the Traslasierras area of Córdoba, Argentina in partnership with with Unión de Campesinos de Traslasierra (Campesino Movement of Traslasierras). Nearly 50 women from different rural communities of all ages participated in the meeting. This event allowed us to reflect and debate about gender socialization in rural societies, along with the mechanisms that create, reproduce, and deconstruct gender to sustain different manifestations of gender-based violence. We also participated in the 28th National Women's Meeting in San Juan, Argentina where we set up our artistic installation, "Toto, the women that sings and tells stories." With the installation we shared and invited other women to create women's stories - stories of women who embody and reproduce social norms, but who also deconstruct them. The intention was to create a space to share and recognize the value of speaking our stories and making a space for our voices.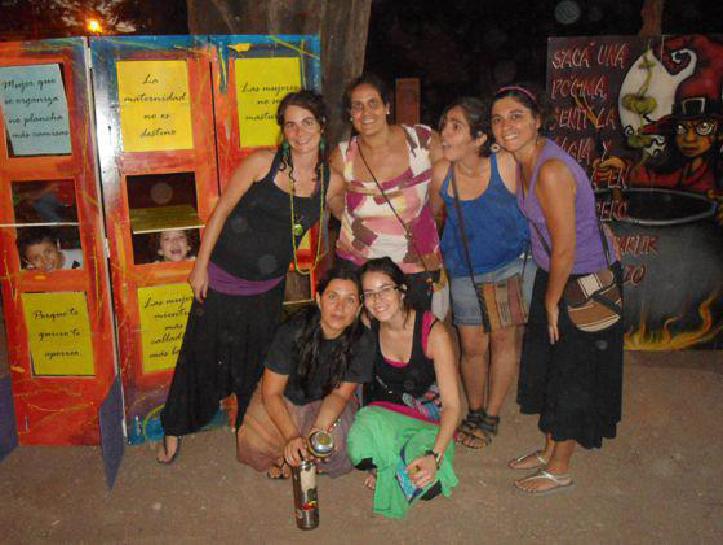 Risks and challenges
The main challenges we face are due to the constant changes in Argentine foreign trade policy that create more and more bureaucratic obstacles for small organizations like ours. We often experience delays and complications in accessing international resources. Another challenge is a new socially conservative wave in public opinion. In this context, we are committed to continue to demand secularism of the state and to contribute to the construction of discourses and practices that respect diversity and women's human rights.
Up Close
The group did not respond to this question as it was not included in the previously agreed upon reporting requirements.
Next steps
The group did not respond to this question as it was not included in the previously agreed upon reporting requirements.
Budget
We are on track with our budget. In these first few months we spent approximately $810. $240 on transportation, $185 on materials, $85 on food, $50 on communications, and $250 on staff salaries.
Line Items
Original budget
Amount spent so far

Transporation

Materials

Food

Communications

Staff salaries

$2,000

$3,500

$500

$2,000

$4,000

$240

$185

$85

$50

$250
Reporting update
Thank you again for your support! The grant payment process requires extensive communication with the organization and their bank, and due to strict requirements in Latin America, the process can be longer than anticipated. This organization has only recently received its Catapult funding through the Global Fund for Women, and is in the process of implementing its project and completing their progress report. Please check back for a full update on the progress of this group after December 15th!
Mujeres Habitadas will conduct a campaign, "Street Art for a Life Without Violence," to raise awareness about violence against women in Argentina.
Why we care: Last year in rural Córdoba province, Argentina, a woman died from gender-based violence every 22 days.
How we're solving this: Launching a campaign of street art and theatrical performances every 22 days to rally communities around ending gender-based violence.
It is estimated that 50 percent of women in Argentina will face violence at some point in their lives. Women between 25 and 40 years old are at the highest risk, and non-governmental organizations estimate that violent behavior takes place in one out of five relationships. Laws intending to protect women are inconsistently implemented across Argentina. For instance, some survivors of violence receive welfare assistance while others, particularly in rural areas, do not. Women's shelters also do not exist in many rural communities. Additionally, violence against women is a main cause of death for lesbian, bisexual, and transgender (LBT) persons. LBT individuals often cannot access social and medical services due to high levels of discrimination and stigma.
Mujeres Habitadas will conduct a public campaign, "Street Art for a Life Without Violence," to raise awareness about the prevalence of violence against women in Argentina. Coordinated public awareness activities will demand that the government implement comprehensive services to prevent violence and ensure that services do not discriminate against survivors. The campaign will take place in 15 cities and rural regions, mainly in the poor sectors of Córdoba province, one of the provinces with the highest rates of femicide in the country.
At least 10 women's groups and organizations will coordinate diverse activities across the region, including community-led street murals and theatrical performances followed by debates in public spaces. Activities will encourage Argentinians to question stereotypes and dispel myths that justify gender-based violence, revealing the daily patriarchal attitudes and practices that uphold derogatory views of women and LBT persons. Over 1,000 people will assist in coordination and facilitation of action campaigns. At the same time, women's groups will leverage their social networks to share audiovisual materials and a collectively designed logo and campaign slogan to reach thousands of people.
Mujeres Habitadas understands that art is a powerful tool to inspire communities to join together to create a world where the right to a life without violence can be a reality for all.