1 year impact report
"Over the past year, we supported 13 cases addressing violations against girls."
Impact for girls & women
The number of girls represented in ongoing Adolescent Girls' Legal Defense Fund cases, as well as girls who went in front of the Department of Public Prosecutions in Kenya to advocate for Justice For Liz.
Estimated girls & women affected
86
Broader impact
This data is still being collected, and will be added to the project as soon as possible.
Estimated community members affected
?
Ensuring justice for girls
This year, with your help, we supported 13 cases addressing violations against girls, such as sexual violence, female genital mutilation (FGM), child marriage, and sex tourism. Here are some updates:
Egypt: A year after 13-year-old Soheir died after undergoing FGM in a Cairo clinic, her father and the doctor are on trial (it resumes in September). This is the first ever prosecution for FGM since Egypt banned it in 2008 and the Attorney General noted that pressure from international organizations like Equality Now played a role in referring the case to criminal court.
Kenya: The trial for the brutal gang rape of 16-year Liz began in June after sustained international pressure. Liz's attackers had initially been 'punished' by having to cut the grass at the police station. Since the start of a global #JusticeForLiz campaign, Kenyan officials upgraded the charges against all the suspects and issued arrest warrants. Equality Now and our partners renewed the call to action and held a rally in Kenya just prior to the trial, which resumes in September.
Saudi Arabia: We helped Fatima, who had been married off at age 12 to a 50-year-old man, obtain a divorce early last year. And, for the first time ever, the Saudi Ministry of Justice proposed new regulations for girls, including protections against child marriage. If approved, they would provide legal protection for girls who could otherwise be married off at any age without restrictions. More updates at: www.equalitynow.org/AGLDF.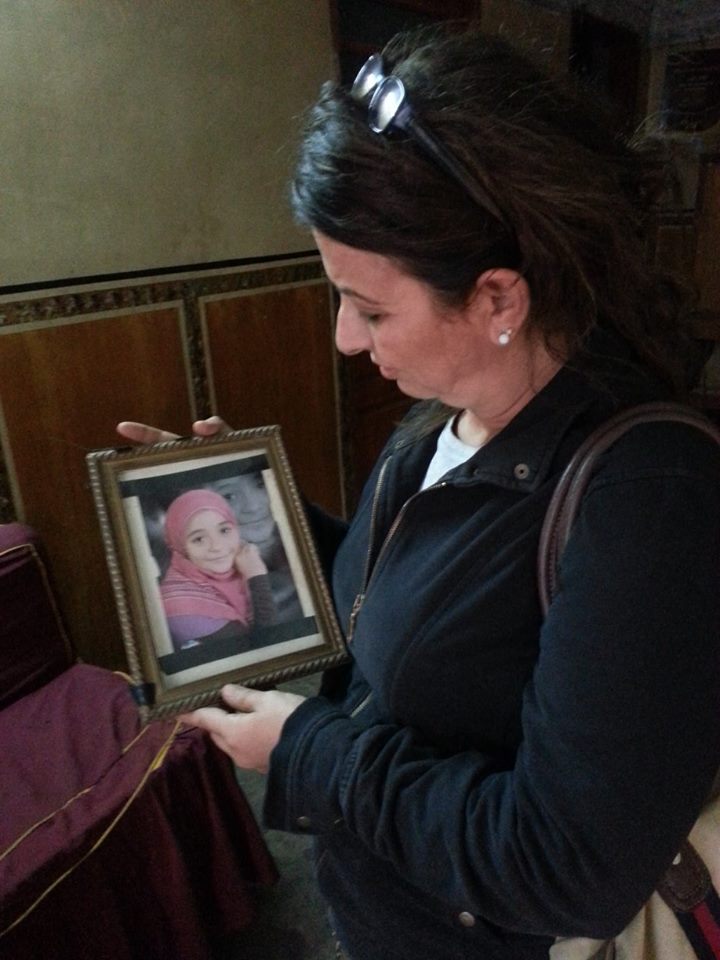 Get personal
"If we succeed in this case [Egypt] it'll be a precedent for other cases. It's not fair for a young bright kid to die in this way for nothing." - Suad Abu Dayyeh, Equality Now
"Under pressure from activists, Kenya expedited the creation of an anti-FGM board under former minister Linah Jebii Kilimo in late 2013. More recently, the Director of Public Prosecution, Mr. Tobiko, spearheaded the roll-out of an anti-FGM prosecution unit to locations of high FGM prevalence." - Faiza Mohamed, Equality Now
Risks and challenges
Cases can take years to navigate the system, particularly into the higher courts where legal precedents have the biggest impact. Our case in Ethiopia, where a 13 year old was forced to marry her rapist, resulted in a change in a law, but the rapist still escaped punishment. We asked the African Commission to take up the case, but due to a backlog, it took seven years for the Commission to respond. At times implementing changes in laws and policies, resulting from the cases themselves, present challenges. In our Pakistani incest case, the judge agreed to allow the victim to testify behind a screen instead of in front of her abuser for the first time ever, but there wasn't a screen available. Eventually, the court had to borrow one from a local hospital.
What we've learned
Since Adolescent Girls' Legal Defense Fund first started, we have learned that girls need:
knowledge of their rights before they can access them •a supportive environment where they can speak up about violations of their rights without fear of stigma or disbelief
assurance that they will not be re-victimized through the legal system
assurance that access to justice will be swift so that they can continue with their lives
support services that are girl centered and sensitive to their needs
Next steps
We will continue to:
Ensure that the FGM law is implemented in Egypt
Maintain pressure to bring the remaining suspects to court in the Kenya gang rape case
Work for stronger implementation of the FGM law in Kenya
Address the sexual exploitation of children in Brazil as part of our ongoing civil case
Advocate for the implementation of guidelines addressing sexual violence in schools in Zambia
Work to get a law against incest in Pakistan
Budget
Line Items

Projected budget

Amount spent so far

Staff

Legal research, fees & NGO support

Public advocacy campaign

Travel

$40,000

$10,000

$5,000

$5,000

$40,000

$10,000

$5,000

$5,000
Further reading
There has been extensive news coverage of AGLDF cases, including: #JusticeForLiz
FGM case in Egypt:
FGM in Kenya:
Child Marriage & FGM in Yemen:
90 Day Report
Thank you for helping us stand up for the rights of girls!
posted Jan 7, 2014 by Isabel Garcia
Progress
Thank you to all our Catapult supporters who are helping Equality Now defend the rights of girls around the world. Here is an update on some of our Adolescent Girls' Legal Defense Fund (AGLDF) cases:
ZAMBIA: Building from the successful civil case of Mary, who was raped by her teacher at age 13, and our call for the creation of guidelines in schools to prevent and better address teacher rape and other forms of sexual violence against girls, the Ministry of Education has drafted the mandated school guidelines. In addition, in June, we completed a documentary, "Our Girls, Our Future," on the subject of ending violence against girls in Zambia, which is being distributed widely. In September, it was shown at the Slum Film Festival in Kenya. The festival's organizers have requested the film for internal workshops and screenings to help us educate the public and raise awareness on the widespread nature of this issue.
EGYPT: In July, we mounted a new campaign with our Egyptian partners following the June death of a 13-year-old girl who was subjected to female genital mutilation (FGM) in a clinic in Cairo. Through the AGLDF, we are pushing for both the doctor and the father of the girl to be prosecuted under a 2008 law banning medical professionals from performing FGM. Unfortunately, political unrest in Egypt has halted our efforts, but we will resume the case as soon as it is possible. Learn more: http://www.equalitynow.org/take_action/fgm_action383
Risks and challenges
There are a number of external factors that affect the progress of our AGLDF cases, such as civil unrest, harmful traditional practices, e.g. FGM and child marriage, that have been handed down over generations becoming embedded in cultures, lack of political will to implement and enforce laws, and lax police procedure. In addition to the situation in Egypt, we have experienced delays in the following cases:
PAKISTAN: In the wake of a precedent setting judgment, in which a man was sentenced to the highest penalty for rape after violating his 15-year old daughter, Equality Now drafted a specific provision on incest to be included in Pakistan's rape laws. However, as a result of the recent general elections and the civil unrest surrounding them, the make-up of the Pakistani government changed. We are reassessing our strategy and identifying new members of Parliament with whom to work.
UGANDA: In an incest case involving a disabled 13-year old girl who became pregnant as a result, the likely suspect - her brother - was found dead. Deaf and mute, the girl was unable to identify her rapist. The police made no efforts to conduct a DNA test on the brother, who was the only suspect not tested. We are now preparing to sue the government for failure to properly investigate this case. Our goal is to improve legal procedures in cases of sexual violence and for additional steps to be taken to help disabled victims.
Up Close
"My biggest supporter would be my aunt who was by my side the whole time. Then my lawyer who gave me hope and fought hard for my case and my friends at Equality Now who made the follow ups and made sure that I received justice…These people never made me feel guilty for what happened but made me feel comfortable." Mary, Zambia
"I have saved myself. I have achieved many things and I have seen many new things…If something like this happens we should not lose our heart we should face it bravely and courageously. I will not let it happen with others." Mariam, Pakistan
"These young girls are changing the world, not only for themselves but also for future generations. I am honored to have been able to play a role to ensure that these girls – as well as the many other change-makers around the world – are supported, so that change in one girl's life can be translated into legislative change at a national and international level, impacting millions." Yasmeen Hassan, Global Director, Equality Now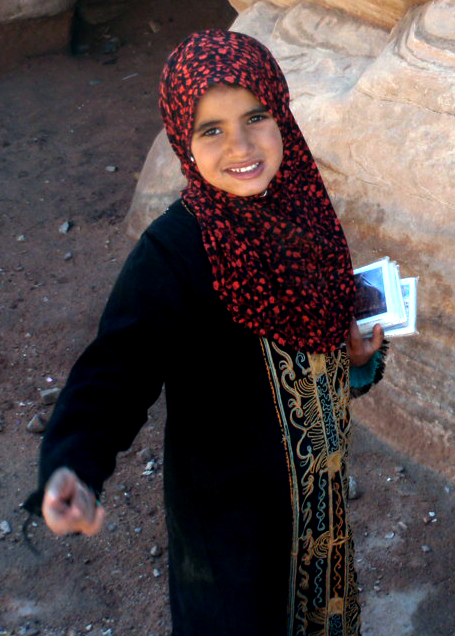 Next steps
We have identified three potential new cases:
AFGHANISTAN: We are assisting in a case involving the rape and murder of a 16-year old girl that took place in the home of a local politician in 2012. Since the initial investigation, during which it was clear that evidence had been removed, no one has been charged for the crime. We have written to officials to ensure that the case is fully investigated and the perpetrator is prosecuted.
CHINA: We are preparing to work on a case involving a 12-year girl who was allegedly raped by three school teachers and became pregnant as a result. We worked with a local group, Maple, to provide her with counseling and support, as well as a new identity so that she could resume her schooling. We are exploring the details of the case and defining next steps.
KENYA: We are monitoring the situation of girls from the Pokot district in Kenya, who are fleeing their homes to escape female genital mutilation (FGM) and child marriage. Immediately preceding the 11 Oct. International Day of the Girl, along with our local partners, we mounted a public advocacy campaign calling on government officials to protect girls by enforcing FGM and child marriage laws. We are also looking into finding a legal case to bring forward. Learn more: http://www.equalitynow.org/take_action/fgm_action521
Other
As the only international legal defense mechanism specifically focused on helping girls seek justice through complex legal systems, the Adolescent Girls' Legal Defense Fund is helping navigate common obstacles to justice, including:
Lack of knowledge of rights and how to access them
Fear of stigma, not being believed and being blamed
Re-victimization through the justice system
Lack of girl-friendly services.
Since the inception of the program in 2008, AGLDF has worked with grassroots organizations on 10 cases in eight countries representing various forms of violence against girls. These include rape, gang-rape, child marriage, female genital mutilation (FGM), incest, sex trafficking and sex tourism.
Additional resources
View the Our Girls, Our Future trailer
Read our blog on the situation in Pokot
Equality Now quoted in an article on the Egypt FGM case in the London Evening Standard
Learn more about the Adolescent Girls' Legal Defense Fund
Fighting for the rights of girls to keep them safe at home, at school and in their communities.
Why we care: Adolescent girls are disproportionately vulnerable to human rights abuses that can have severe and long-lasting consequences.
How we're solving this: By shaping laws and legal systems and mobilizing communities to prevent and better address future violations of girls' rights.
We proactively seek out cases in which girls' rights have been violated to set legal precedents, allow girls to access justice and deter further abuse. The Adolescent Girls' Legal Defense Fund:
provides legal and other assistance to girls;
helps local NGOs create awareness in their communities;
gives expert assistance to lawyers to handle cases and push for legal reform; and
ensures greater attention to the issue nationally and internationally.
Since the inception of the program in 2008, we have worked with grassroots organizations on 10 cases in eight countries representing various forms of violence against girls. These include rape, gang-rape, child marriage, female genital mutilation (FGM), incest, sex trafficking and sex tourism.
Your support will enable us to help girls around the world navigate complex legal systems in search of justice and make systemic change for the benefit of all. Girls like:
Mary from Zambia who was raped by her teacher at age 13. We helped her bring a civil suit against the Zambian government that resulted in a landmark decision, holding the government accountable for rapes in schools. We are now working with the Zambian Ministry of Education to set guidelines to prevent future sexual assault of schoolgirls.
Wafa from Yemen who, at age 11, was married off to a violent 40 year old man. We were able to help her obtain a divorce, relocate her to a shelter and help her resume her education. We are using her case to push for a law against child marriage in Yemen.
Mariam of Pakistan who, at age 15, was raped by her father. Despite immense stigma and many obstacles to justice, we helped secure the highest penalty for the father and are using the case to advocate for a law against incest in Pakistan.
Makeda of Ethiopia, who was abducted, raped and forced into marriage at age 13. We were able to use her case to get the law that exempted rapists from punishment if they married their victims, repealed. Makeda is continuing her education and building a future.
Four Brazilian girls, aged 12 to 17, who were sexually exploited by clients of a U.S. fishing tour company operating in Brazil. We helped them file the first civil action against sex tourists in a U.S. court to deter sex tour companies and their clients from exploiting girls overseas.
Sasiano from Kenya who died as a result of FGM performed when she was 12 years old. The anti-FGM law was not being implemented in the Maasai community where she lived. We pressured the Kenyan government to prosecute those responsible and got 10 year judgments against them, which will serve as a deterrent.
Sanyu of Uganda, who was raped and impregnated at age 13. She is deaf, blind and mute and the government failed to take any steps to investigate her case. We are working to establish special measures for disabled girls in the Ugandan legal system so that girls like Sanyu are not easy targets.
Names have been changed to protect privacy
These are just a few of the courageous girls we have had the honor to work with. Please support the Adolescent Girls' Legal Defense Fund to help us continue this critical work, advancing our current cases and bringing new cases. No matter how difficult the situation may be or seem, we are determined to create a world where girls have the opportunity to reach their full potential!