1 year impact report
Thanks to your generous support, we now have 8,916 women using the forum and your donation kept the Survivors Forum running for another three months. This enabled us to provide support to women who are currently experiencing domestic violence, have recently left an abusive relationship, or who have experienced domestic violence in the past and are still coping with the impact.
Impact for girls & women
This is the number of registered users on the forum.
Estimated girls & women affected
8916
Broader impact
This estimate is based on each woman using the forum having a network of 5 members of family and friends, who may benefit indirectly.
Estimated community members affected
44850
Survivors Forum for victims of domestic violence
Last year, you supported Women's Aid to provide a lifeline to women affected by domestic violence. The Survivors Forum is an interactive online message board that enables those who want to share their experiences and offer support to one another in a safe and anonymous environment. Thanks to your generous support, we now have 8,916 women using the forum and your donation kept the Survivors Forum running for another three months. This enabled us to provide support to women who are currently experiencing domestic violence, have recently left an abusive relationship, or who have experienced domestic violence in the past and are still coping with the impact. The Forum moderator has provided expert advice and support to forum users in relation to safety planning, mental health and recovery from abuse, available support services, finances, housing, child welfare, and criminal and civil court processes. The forum is open to all adult women regardless of location, age, race, ethnic or religious group, class, disability or lifestyle. It particularly benefits women who do not have strong support networks, or are isolated due to disability.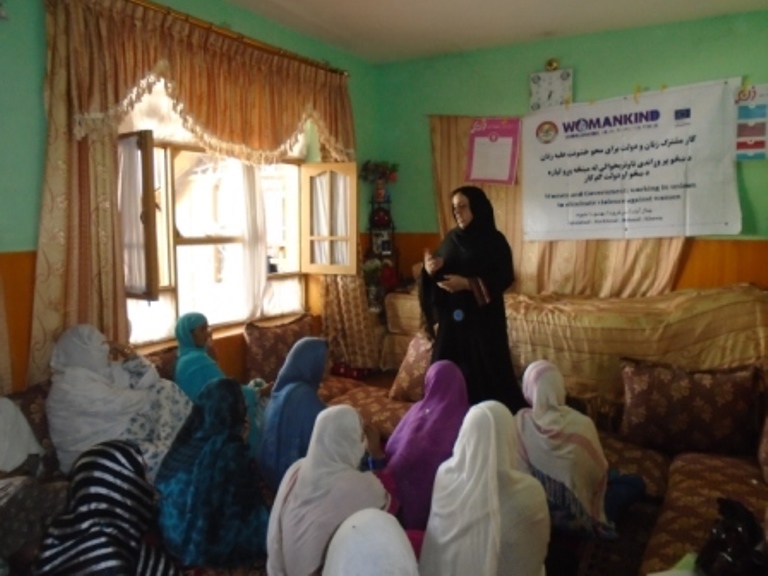 Get personal
"Uneducated girls are at constant risk of hunger, abuse, early motherhood and lifelong poverty. Education with school meals = sharp minds, and a future with unlimited opportunity" – Rae Lewis
Risks and challenges
The discovery of anemia and more severe malnutrition than past years has shown us that we must continue to include ingredients of the greatest nutritional value for our daily hot meal for all students. The increased cost has prompted us to create a garden to grow more vegetables and raise small animals for the highest protein impact. The extreme weather of this region will require that we build a greenhouse to be able to grow more variety of food year round and build animal pens and shelter for the protein rich guinea pigs and sheep we must raise. We plan to incorporate this garden and animal raising program into a learning experience for the students to see what is required in terms of ingredients to maintain good health.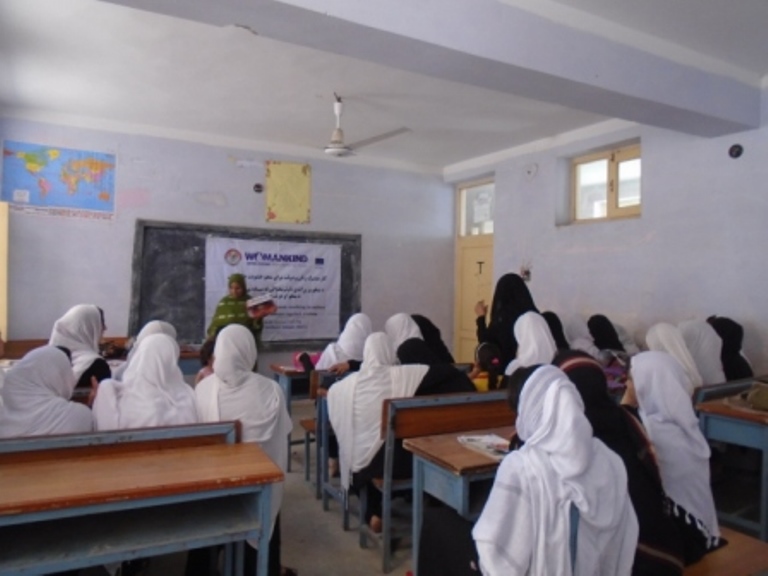 What we've learned
We have learned that the majority of the uneducated families of our rural community do not understand what constitutes a nutritious meal and the importance of a balanced and nutritious diet to maintain good health. The dietary custom of the poor is a daily watery soup, herbal tea and bread and are the only main meals the poor can provide. Some cannot provide even that. With no social services to aid them, Chicuchas Wasi has discovered that our meal program is essential to maintain the health of our students and thus be able to achieve the CW goals of education, empowerment and economic independence for them and their families.
Next steps
We are focused on the building a greenhouse and animal pens we need to construct as soon as possible to provide quality high protein ingredients for our meal preparation for the next school year that begins in March 2015. We are creating a project to raise the funding we will need for this project on Catapult asap.
Budget
The increased cost of adding more animal protein to the daily meals, and adding all of the students in the oatmeal breakfast raised the cost of the ingredients. Traditionally guinea pig is cooked on an open fire and larger animal meat is cooked outdoors with wood or animal dung, thus decreased the amount of propane gas normally used. We plan to raise animals to help with the cost of the protein needed to maintain the good health of our students
Line Items

Projected budget

Amount spent so far

Food ingredients

Salary - 2 cooks

Propane Gas

Total

$6,857

$9,818

$1,500

$18,175

$9,407

$9,872

$867

$20,146
More information
Our annual meal budget ran over as we expected it would after the annual health exam at the start of the school year last March. The blood analysis results were not good for most of the students and we plan to continue our high protein meals every school year to help the family burden and to ensure school attendance of our students.
Further reading
http://sonoma.towns.pressdemocrat.com/2013/10/news/adventure-to-the-andes-inspires-decades-of-change/ https://www.facebook.com/chicuchaswasi http://www.guidestar.org/organizations/68-0188327/chicuchas-wasi.aspx http://greatnonprofits.org/reviews/chicuchas-wasi/
90 Day Report
Girls in Afghanistan Are Changing the Rules
October 28, 2014
Progress
Training sessions were carried out in four schools where 305 school girls attended. The sessions focused on participation in civic life, women's rights, the End Violence Against Women Law, and early/forced marriage. The girls also learned how to share this information with friends and family. We anticipate that each girl who participated will share what she learned with at least four people. The sessions have led to more girls wanting to attend university and have made it easier for them to negotiate with family members about early/forced marriage.
Risks and challenges
Security in the region has been worse than usual as a result of the recent election. There were road blocks, road bombings, and robberies that we had to deal with. Generally these did not prevent partner staff from carrying out their activities. We maintained a low profile by using a vehicle without logos, traveling at different times, and using staff that speak the local language.
Resistance to the End Violence Against Women Law was also a potential risk. Some religious leaders and members of parliament are very resistant to the law. Tensions and uncertainty created by the election process made it even more difficult to address this. Talking to the girls about this law and how it can be used may be undermined if they see that its application and use are not fully endorsed by the authorities.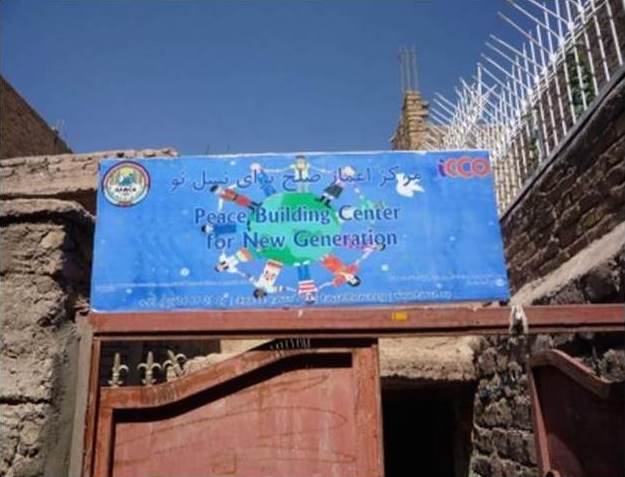 Get personal
Sixteen year old Shabana's father had arranged for her to marry her cousin and wanted the marriage to go ahead within a few months. Shabana was extremely worried about this as she wanted to continue her education. After attending our training session, she was able to confront her father and he agreed to cancel the marriage and let her attend university after finishing school.
Next steps
There are five more training sessions to be carried out, during which another 219 girls will attend. The sessions will also focus on civil rights, women's rights, the End Violence Against Women Law, forced marriage, and teach the girls how to pass on their knowledge and skills to family members and other people in their communities.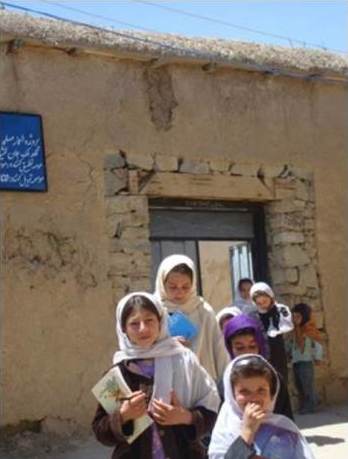 Budget
Line Items

Original budget

Amount spent so far

Stationery

Office supplies

Transport to training sessions

Trainers' salaries

Training materials

Local project management

$600

$700

$1000

$1753

$564

$557

$141

$164.50

$235

$411.95

$132.54

$130.90
Support girls in Afghanistan to create lasting change and end violence against women and girls
Why we care: Violence against women and girls is very high and many girls do not know that they have the right to live free from violence
How we're solving this: Teaching 500 young girls about their rights and how to claim them so they can create long-lasting change in their communities and break the cycle of violence against women and girls.
Girls in Afghanistan are often subject to violence through harmful traditional practices, such as enforced early marriage and even honour killings. Many women and girls are not aware that they can seek justice through the courts. Also, restrictions on women´s movement and limited numbers of female case officers severely limit women´s ability to report their abuse to the authorities.
Womankind Worldwide is working with a local partner to train girl students to be agents of change in their communities by educating them on their rights. 500 students will attend sessions on:
Women's rights - what they are, e.g. the right to live free from violence, how to claim them and how to report abuses of rights
Bullying - at school, university and at work
Sources of support - they will be told where to seek support for specific issues, such as sexual assault and harassment
Promoting women's rights - the girls will be encouraged to pass on their knowledge. They will be given training on how to speak to their families and friends about women's rights and given materials to help them do this.
They will learn that women do not deserve to be attacked or beaten, which will give the teenagers an improved sense of self worth and confidence. This will mean the girls will also understand the rights of their mothers and other female relatives, creating change in many more women's lives. Counseling will also be provided to girls that need it so they can move on from past trauma.
These students will become agents of change for themselves and their communities. They will pass on their knowledge to their peers in their community, creating lasting change for women and girls in Afghanistan.