1 year impact report
"After I joined the training, there were a lot of changes in me. When our village official insulted me for being prostituted, I stood up for myself."
Impact for girls & women
During the first education camp, there were 12 survivors of commercial sexual exploitation who participated in the training. The second camp was similarly attended by 12 women, and the third camp was attended by 15 women, including survivor-faciltators.
Estimated girls & women affected
39
Broader impact
The survivors have an average of three children each. After the training, the women changed the way they treat their children. Those who were mistreating their children stopped and started to pay more attention to them. They also learned how to respond to police abuse, thereby helping at least 10 other women involved in prostitution. Having learned leadership, many of the women also had an impact in addressing cases of violence against women in their communities, affecting at least two women each.
Estimated community members affected
585
How I learned to fight
Since the last report, we have conducted an evaluation of our last training with survivors. We also followed through with our empowerment work by visiting women on the streets and bringing them bread and coffee. The women shared with us how they assisted others and how they are moving towards exiting the sex industry. We helped them access financial assistance from the government and also planned for our next two batches of training. The survivor-leaders of Bagong Kamalayan Collective, Inc. (BKCI) did logistical preparations and prepped the survivors, while we prepared the training content and materials. The second batch of training was conducted on February 3-5, with 12 participants from Quezon City and the third on March 24-26, with 15 participants from Manila – both in the Philippines.
During the trainings, half of the participants shared stories of sexual abuse for the first time in their lives. They narrated how this, coupled with extreme poverty, led them to commercial sexual exploitation. After the training, the women told us that sharing their experience with others of similar background, understanding the bigger picture of violence against women and patriarchy, as well as knowing their rights, changed their lives forever. We received testimonies on how their lives were impacted concretely by knowing how to deal with the police, resist domestic violence and abuse by community members, and by their knowledge on local laws.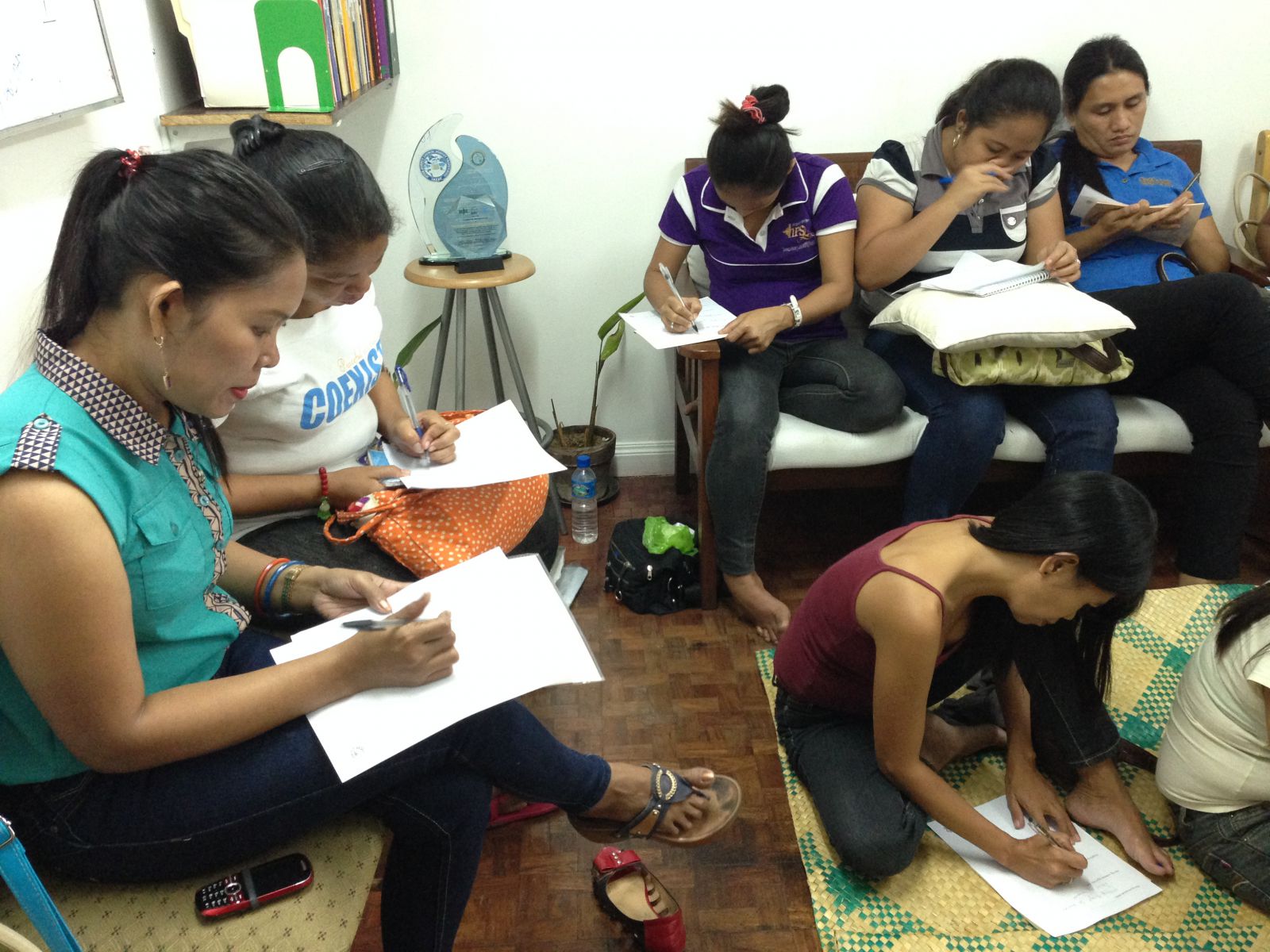 Get personal
"I am Em, I am a quiet person who just listens. But after I joined the training, there were a lot of changes in me. When our village official insulted me for being prostituted, I stood up for myself. Thank you, CATW-AP, for accepting me." "I am L. I was trained by CATW-AP about women's rights. I was a victim of abuse which was why I got into prostitution. I thought before that I didn't have the right to complain against my abuser. Now, I have the courage to fight against the person who abused me."
Risks and challenges
Thankfully, the project was implemented according to plan. The cooperation between the survivors' group BKCI and our organization has been smooth-sailing. While not a risk, we were challenged to conduct more trainings by the survivors as many more of them need to be helped, reached out to, and empowered.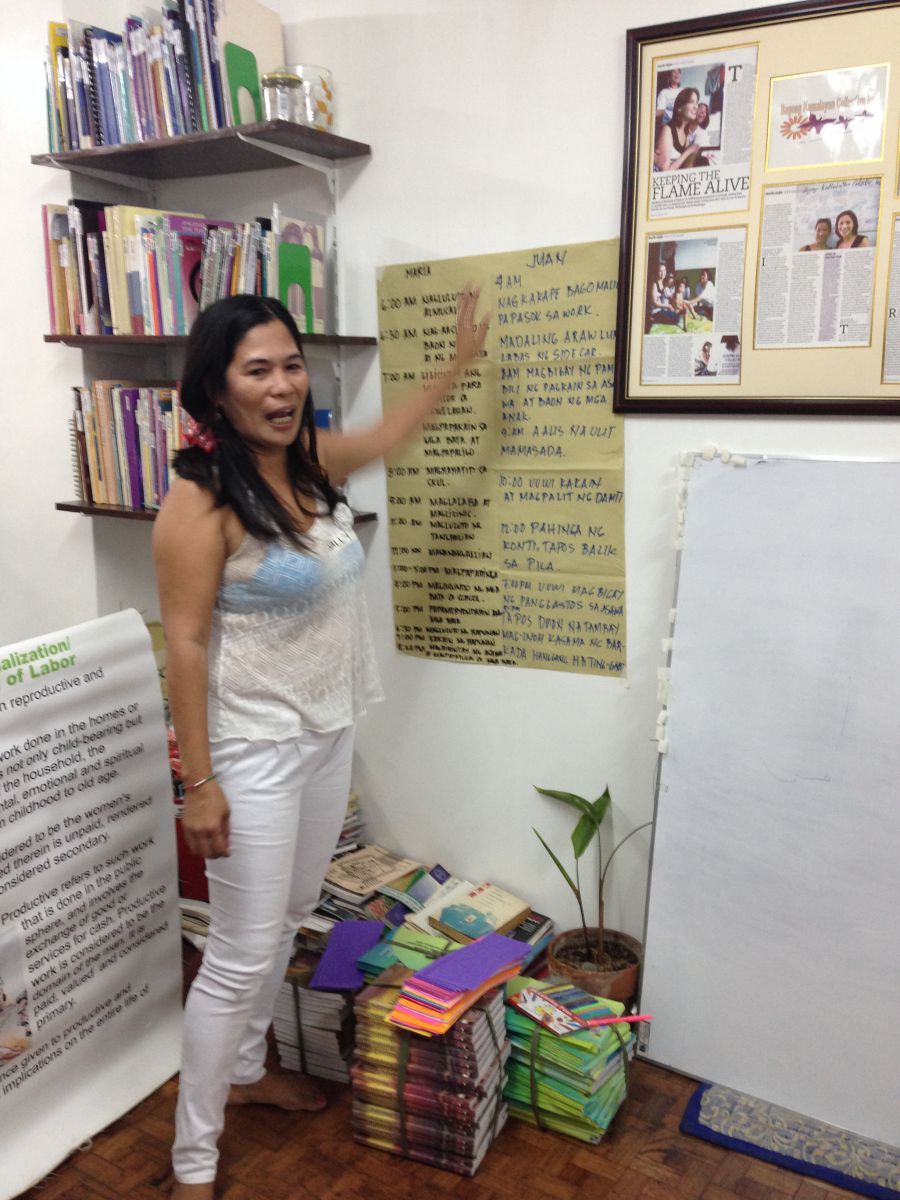 What we've learned
We learned that we need to sustain our fundraising and capacity to conduct more of these ground-breaking education camps. We also need to reach out to more women especially in the city of Manila where women in the commercial sex industry are being killed and are in the direst situation.
Next steps
We hope to conduct at least three more training camps with survivors each year. We also hope that each camp will be able to accommodate a greater number of women who will benefit from it.
Budget
Line Items

Projected budget

Amount spent so far

Food and Accommodation

Transportation

Supplies

Labor

TOTAL

$5,000

$1,500

$200

$2,000

$8,700

$5,000

$1,500

$200

$2,000

$8,700
Further reading
Some of the survivor leaders who were trained were featured in Cosmo magazine in the Philippines, in their Cosmo Commits Campaign in the September 2013 issue. CATW-AP Executive Director Jean Enriquez was quoted --"But in fact, these survivors of trafficking are not different from you and me, and any other woman," said Enriquez, "what we want in life, what we're willing to work hard for, that's what the survivors of sex trafficking also want." The education camp project was cited as very helpful to Gie, one of the survivors whose life was featured in the campaign.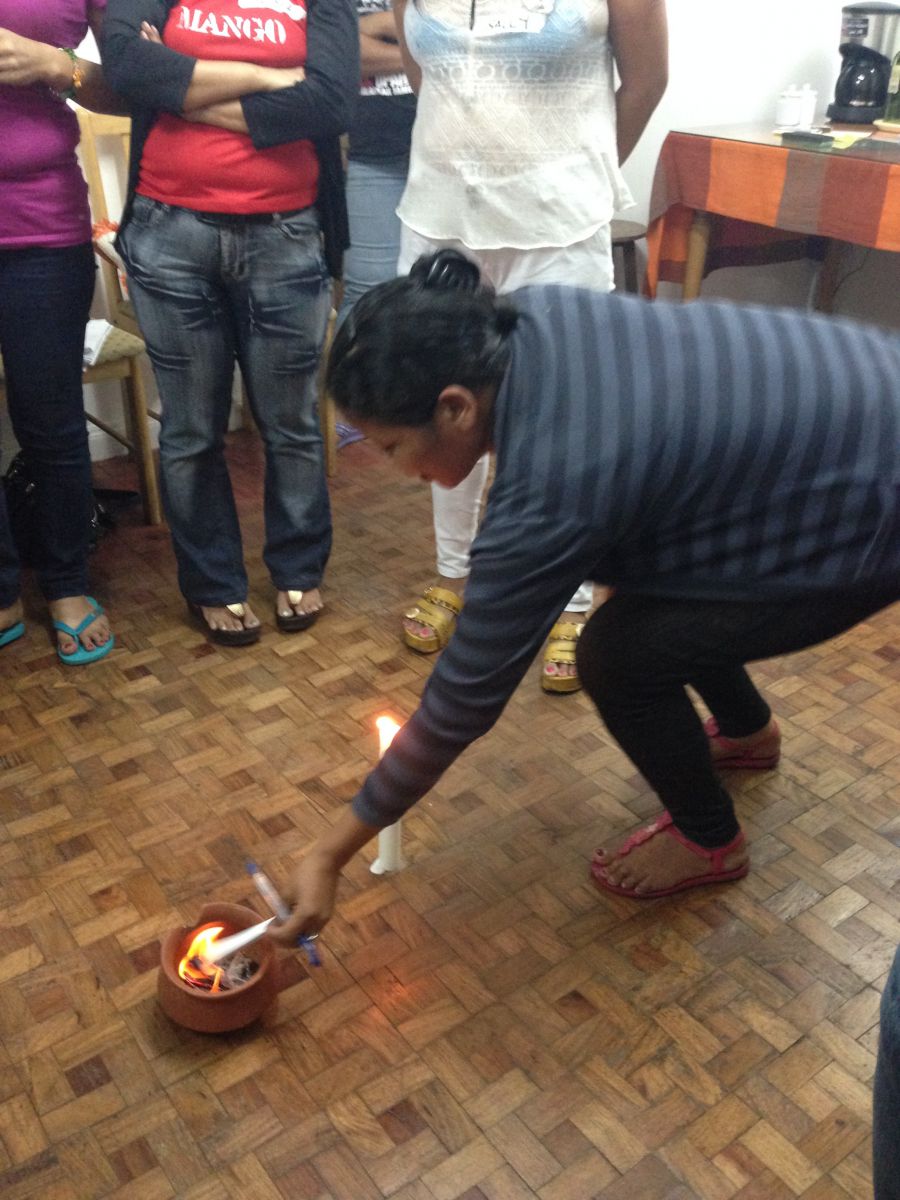 90 Day Report
Empowering survivors of trafficking through popular education
Progress
Since receiving funding, CATW-AP worked with survivors to create specific plans for conducting the survivors education activities. The first 3-day education camp was held on Sept 20, 26 and 27, 2013.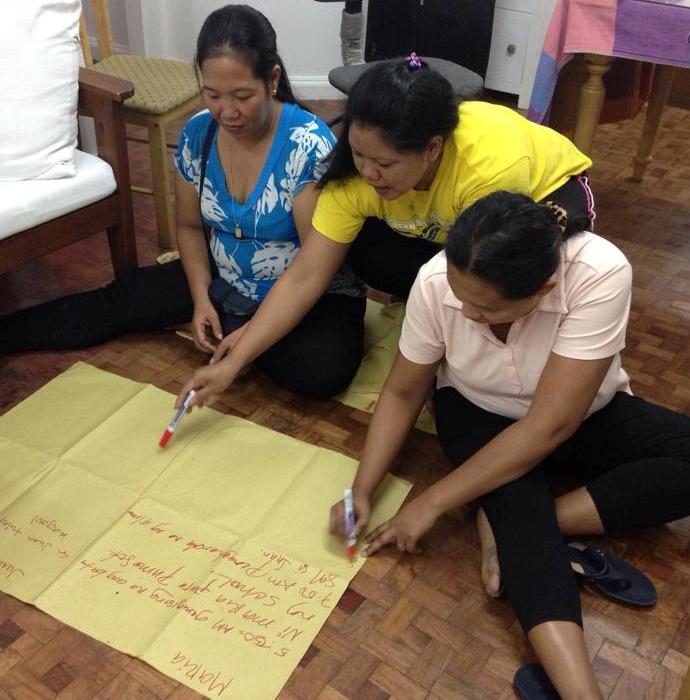 Similarly, the training covered skills on feminist counseling, leadership and organizing. A survivor who had previously attended the same camp, helped CATW-AP facilitate some of the education sessions.
For the survivor-facilitator, the camp gave fulfillment to her, because in that training, she saw and felt how the other survivors gradually opened up and trusted to share their past.
"Being one of them and having had the same experiences in life, I am very happy because I still learned while sharing what I have learned on how to defend and fight for our rights as women," according to the survivor-facilitator.
Risks and challenges
Instead of consecutive days, the first day of the camp was held on Sept. 20, while the subsequent sessions were held on Sept. 26 and 27. This was because of the need of many the women to attend to many things related to their family's survival. This brings us to the need for comprehensive assistance to the women, a most fundamental of which is alternative livelihood. While it hindered the continuity of the learning process, it deepened our commitment to put more efforts collectively on other aspects of services for the women.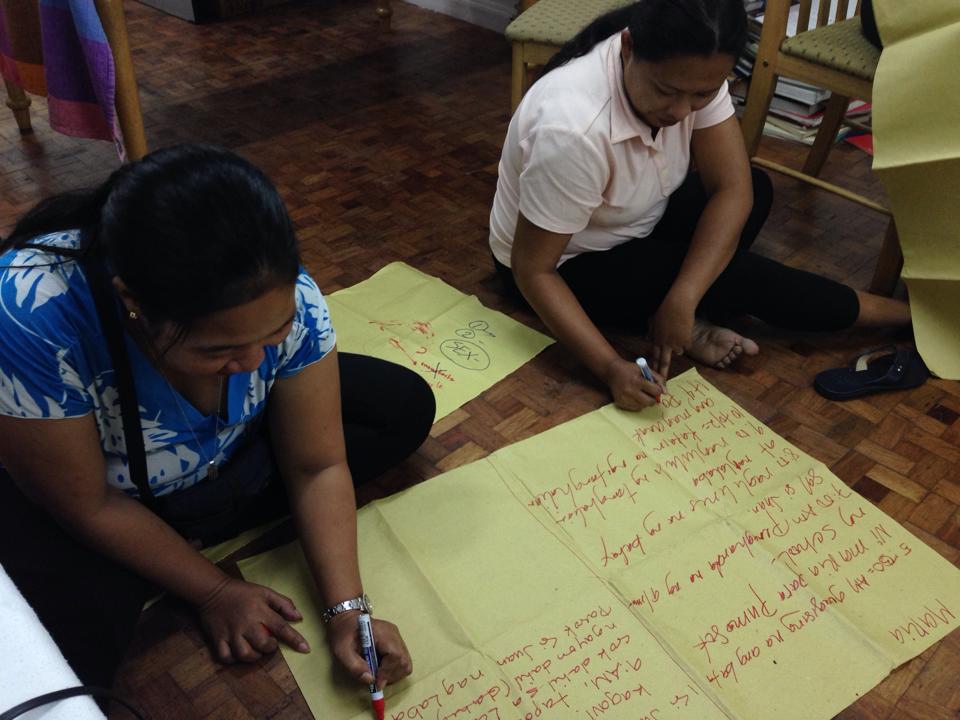 Up Close
One of the participants expressed:
"I learned that women's work is not valued even if they are performing a lot, especially in the house."
A second participant reflected,
"I am happy because I learned more about the role of women and how we are not different from men. That what they can do, we can do, too."
Still another participant wrote this in her evaluation form:
"I learned about my rights as a woman. For example, that we can file a case against our husbands if we are forced to have sex with them, or we are physically abused."
Next steps
The second education camp will involve sex trafficking survivors in other areas of Metro Manila and will be help in February, 2014. The third and last survivors' camp will benefit those who reside in different parts of the Philippines and will be held in April, 2014. In both of these, survivors who have learned in previous camps will act as co-facilitators of CATW-AP staff.
Budget
We have projected that food and accommodation will cost most, but as it turns out, these items are cheaper than labor. As we give honoraria to the survivor-facilitator, main facilitator, documentor and administrative assistant, labor costs went above the projected costs. Still, over-all, our expenses for one training ($2,010) out of targeted three trainings, is way below our projected expenses ($2,900 which is one-thirds of the over-all budget). This is positive, as we can invite more survivor-participants for the next two remaining trainings.
Line Items
Projected budget
Amount spent

Food and Accommodation

Transportation

Supplies

Labor

$1,666.66 of $5,000

$500 of $1,500

$66.66 of $200

$666.66 of $2,000

$600

$500

$85

$825
Empower survivors of commercial sexual exploitation in the Philippines with camps tailored to meet their particular needs.

Why we care: After being commercially sexually exploited, multi-faceted support is critical to prevent re-victimization and recovery.

How we're solving this: Provide support, education and trainings for survivors through model camps.

Empowerment for survivors involves developing a greater awareness of survivor's human rights as women, and locating their experience within social injustice.

CATW-Asia Pacific (CATW-AP) has developed annual innovative camps to provide support, education and trainings to survivors of commercial sexual exploitation. This three-day camp facilitates the strengthening of self-help groups among survivors of sex trafficking. These camps are designed to provide multi-faceted support to survivors including counseling, to equip survivors with knowledge about women's rights, to create a safe space to share their experiences, and to provide trainings in leadership and organizing.

During the camp, survivors revisit their dreams and plans before they were trafficked, an important step towards self –recovery. In learning about women's human rights, the women realize how much of their experiences have been volatile, and relationships were defined by unequal gender relations. The trainings facilitate reflection and initiate a journey towards healing.

To date, three yearly Survivors' Basic Education Camp on Gender Issues, Sexuality and Prostitution, and on Leadership, Organizing, and Financial Management have been conducted in the Philippines with great success and outstanding feedback from survivors. Each camp has been facilitated by survivors who participated in the previous camp.

With your support, we can hold three groundbreaking camps to empower survivors of commercial sexual exploitation in the Philippines.