1 year impact report
"It is a pleasure working with these women and helping them realize their projects and have them go back to work"
Impact for girls & women
Number of women that are being helped directly through the grant.
Estimated girls & women affected
3
Broader impact
Counting families of 4 for each grant
Estimated community members affected
12
Support three women to become entrepreneurs
One year ago you chose to support our project of helping women become entrepreneurs. It has been a great year where we've discussed this opportunity with the women in need, letting them know they could find a job by starting their own business. We asked them to send us a file with their project to apply to win one of the 3 grants we are funding.
We've been reviewing all projects and have chosen the 3 winning ones (2 are great and the third needs to be finalized). We've provided a coach to help those women to work on their projects and to prepare them for the big event.
We've found a location for the event and were working towards confirming everything for the D day when after discussing with the coach we understood we'd need to delay the event by 3 to 6 months to give time to these women to be ready.
What is important to understand here, is that those women are in a critical situation. They have been unemployed for years and are just regaining trust and self confidence thanks to the work we're doing here at Josephine pour la Beauté des Femmes. If we really want to help these women, we need to ensure they will feel confident and ready for the big day, for presenting their project in front of a full room of people including the press. We need them to fell strong and an extra 3 to 6 months training is really necessary for that. We really want to help them and make them feel confident. This is our strong believe and we have the full support of our partner Kelloggs France on this.
Risks and challenges
As discussed above main challenge in this project is timing. We have done everything as per our schedule, but now that we have selected the winning projects we realize we need to give extra time to the winning women to work on their project and be able to come on stage and present their project. Also we think (and Kelloggs France agrees with this idea) that it is better to take an extra 3 to 6 months to prep these women and polish their project so that the grant we will give them will be used to help found a successful project instead of acting too quickly and have them fail. These women need our help a little longer and we're happy to provide them with additional coaching sessions and will therefore postpone the event by few months
What we've learned
We've learnt that our project is very ambitious and that even with great skills and ideas becoming an entrepreneur is quite a journey, even more if you're a women in need, who's been unemployed for years. We have underestimated the time of coaching that would be necessary for these women and this is what explains the additional 3 to 6 months we now need before organizing the big event.
Next steps
Next steps are therefore the coaching of these women and the organization of the event.
Budget
Budget is still the same. Our coach is volunteering on this project so additional coaching will not change the budget. We have not yet spent money for this, since the grant will be given during the event and the event organization part will be used closer to the event date
Line Items

Projected budget

Amount spent so far

3 grants 2000€ each

Organization of the event

Total

$7847

$7153

$15,000

$0

$0

$0
90 Day Report
Empower women with creative entrepreneurship ideas to achieve their dreams.
Progress

So far we are working on preparing the big event that will take place in Q4 2015. We're meeting with people to find the place where we will host our event, are trying to find successful women who could come and give a masterclass on the D day and are looking for women who have projects of becoming entrepreneur so that we can choose the 3 winners. This is a lot of preparation tasks for the moment.
Risks and challenges
So far everything is on track, but we're just at the beginning of our research since we are 6 months ahead of the D day so challenges may come later...
Up Close
No specific quote but everyone is very inspired by this project and we're sure it will be a big success !
Next steps
Still lots to do as explained before. We still need to select the location of the event, find the speakers and the projects contestants so still nearly everything to be done.
Budget
So far we're just discussing so we have not yet used the budget received.
Empower women with creative entrepreneurship ideas to achieve their dreams.
Why we care: In France, the majority of people living below the poverty line are women. We're helping women get on the path to success with their business plans.
How we're solving this: By hosting an event to inform women about entrepreneurship, awarding three grants to women to carry out their business plans, and providing mentorship opportunities.

We're helping women get their self-esteem back so they can find a job and their place in the community. At Joséphine pour la beauté des femmes, we're supporting women who are often referred to us by a social worker or non-profit organization. These women who come to us face a wide range of challenges, from economic hardships, to unemployment, to social isolation.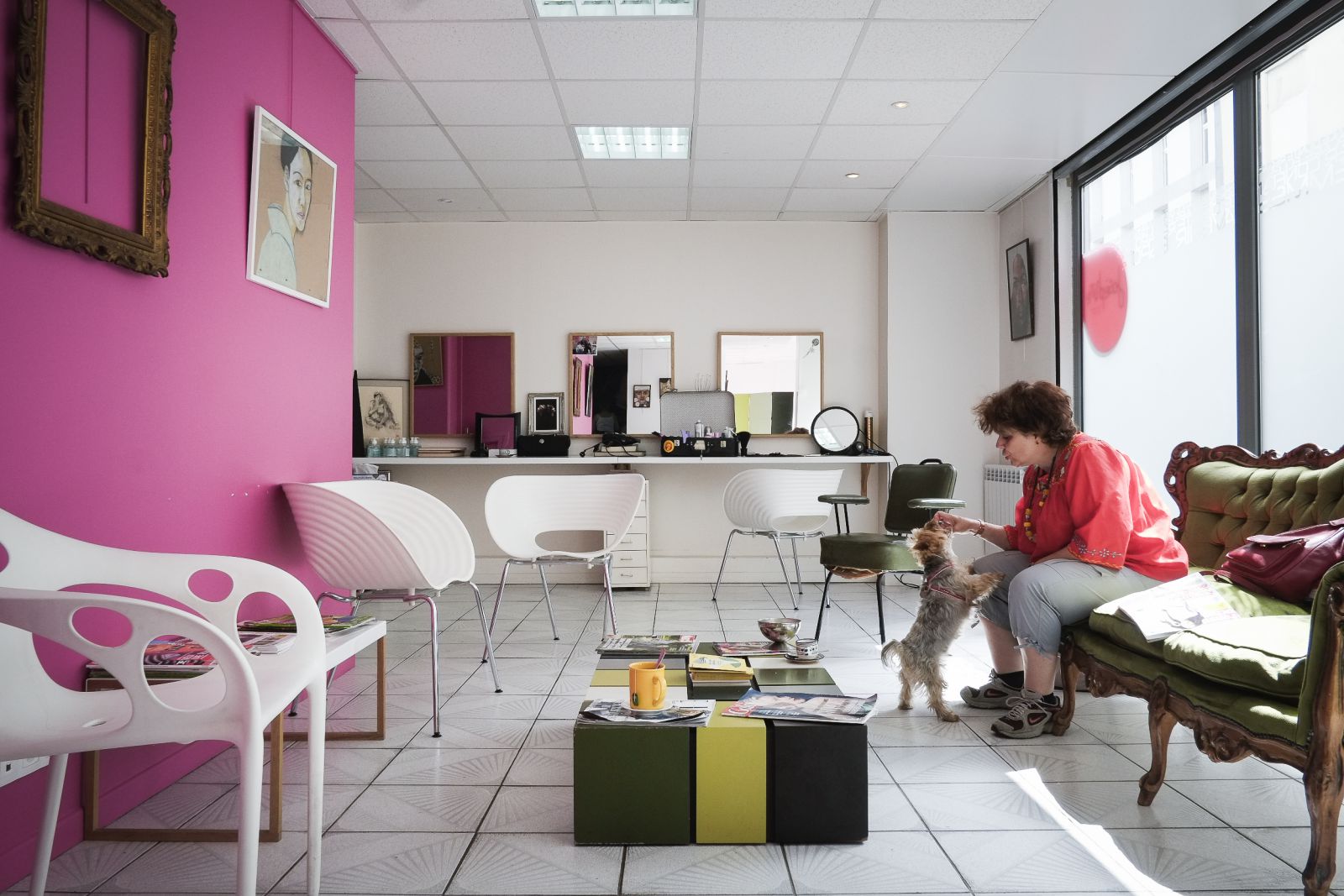 Our goal is to support three women in creating their own companies. Three women will be selected from the women we're currently helping or helped the past, and who have created or are in the process of creating their own company. The three recipients will be selected based on the seriousness of their project and on their motivation.
We also aim to inform women about entrepreneurship, how to create their own jobs, and opportunities to help other women in need. We want women to feel confident and understand that they are an integral part of the community and can become entrepreneurs.
In addition to the entrepreneurship grants, renowned professionals will be mentoring the women throughout the first year, advising them on the creation of their companies. We'll also organize an event where women can receive free information, meet experts, and get advice on how to create their own company and, ultimately, change their lives.
With the event and resulting press coverage, we want to send hope to all women in need in France and show them they can create their own companies and jobs.