1 year impact report
"Women of Southern Russia: The Past Determines the Present"
Impact for girls & women
the number of women researchers who attended the conference
Estimated girls & women affected
50
Broader impact
The group did not provide this number.
Estimated community members affected
?
Creating a new wave of feminist information in Russia
Our conference titled "Women of Southern Russia: The Past Determines the Present" was held in Nalchik (North Caucasus) and attracted 50 women researchers. Conference attendees learned about studies of famous Russian and foreign researchers in the fields of gender history, philosophy of gender, gender economics, and gender urbanism. This conference was the first ever dedicated to the history of women's movement in Northern Caucasus area of Russia. Most participants were over 30 years - a target group for scientific communication. These women will go on to promote educational activities such as organization of conferences, seminars and summer schools, integration of gender and women's history in historical education, development of textbooks and manuals. This is extremely important to implement and expand the mission of INGORWH for the promotion of women's and gender history, as well as women's rights. The group highlighted that promotion of scientific communications in the field of gender studies at the present time is essential for the maintenance of gender studies in Russia. With the help of INGORWH's activities, more researchers on gender issues are gathering together, thus creating a new wave of information and concept exchanges. We are grateful to our supporters from Catapult and Global Fund for Women for their trust and financial support.
Get personal
One of our biggest achievements is the involvement of women from Southern Russia into the issues of gender equality and women's rights. The remoteness and traditionalism of the region leads to patriarchal thinking and excludes women from understanding feminist reforms and new laws.
Risks and challenges
Unfortunately, apart from membership fees, INGORWH has no other financial support because most Western donors require project "concrete" activities in the field of women's rights, meaning activities such as campaigns against AIDS, support for victims of violence, etc. These kinds of activities may give immediate results but we concentrate more on research and far-reaching social changes.
What we've learned
Previous conferences were held in the North-Western regions of the Russian Federation, where the idea of feminism has been introduced during the Soviet era and the environment was better prepared for gender- and women's rights-based activism. There were concerns from the participants of the conference regarding safety in the Southern region. If there were a chance to start this project from scratch, we would give more evidence to participants about the relative safety of the Southern region of Russia.
Next steps
INGORWH will continue current activities, and has decided to create a laboratory of gender studies in the Caucasus. We also plan to hold annual conference and support number of publications and activities of members in the Caucasus region.
Budget
This will be a blurb
Line Items

Projected budget

Amount spent so far

Transportation

Accommodation of 50 participants

Printing

Accountant salary

Website

Total

$3,000

$3,000

$1,300

$600

$100

$8,000

$3,000

$3,000

$1,300

$600

$100

$8,000
90 day impact report
Women activists meet to popularize women's history in the Caucasus
posted Nov 8, 2013 by Catapult Intern
Progress
Catapult grant funds went toward the Annual International Conference in support of individual and collective research in the field of women's history. Annually, the conference gathers all members of the organization and takes place in a differentce city to attract more women-activists from women's rights movement, university students and professors. This year the conference took place at the University of Kabardino-Balkaria on October 2-6.
Islam is main religion in the region and the group writes that "the aim of the conference here is to popularize gender and women's history in Caucasus." With the main theme "Women's and Gender History from "the South" to "the West": past Past predetermines the present?" ?"
It will be a platform for a discussion on the conflict of traditional mentality and transformational processes of modernity; models of increasing social participation of women; comparison of women's movements and feminism in the West and in Islamic cultures.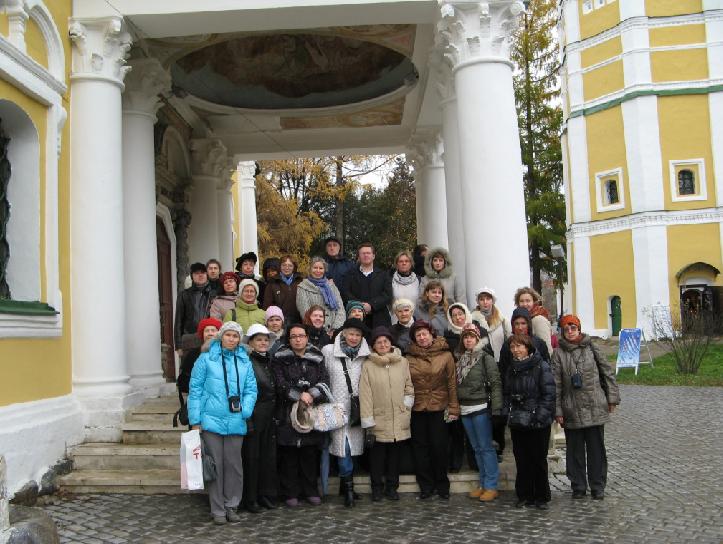 Risks and challenges
The total number of applicants to attend the conference was 251 but only one fifth of them will be in attendance (partially, because of the security issues).
Get personal
INGORWH did not respond to this question as it was not in the agreed-upon reporting requirements.
Next steps
Interregional Non-Governmental Organization of Researchers in Women's History INGORWH will undertake follow-up post conference.
Budget
The group encourages participation of younger staff and will be allocateding a third of the grant funds for their travel expenses to the conference.
As more gender studies courses are cut in Russian academic institutions, students of both sexes are deprived of learning about women's rights and history.
Why we care: Women's history and experiences are often disregarded at Russian universities, particularly in South Russia and the Northern Caucasus.
How we're solving this: A regional conference will strengthen the network of women researchers and activists to ensure women's voices and experiences are documented in academia and beyond.
The political and social climate in Russia has not always fostered academic freedom, much less support for feminist and gender studies. As more and more gender studies courses are cut, students of both sexes are deprived of learning about women's rights and history. Furthermore, women academics in Russia receive little financial support; they are excluded from leadership positions, face minimal job security, and receive little to no maternity leave. This is especially true for women historians and academics in South Russia and the Northern Caucasus.
Since 2007, the Interregional Non-Governmental Organization of Researchers in Women's History (INGORWH) has worked to foster educational and research spaces for and by women. It has advocated for gender and women's studies programs in Russia and for the inclusion of gender topics in the university curriculum. It supports and coordinates research projects on women's history and encourages resource, information, and faculty exchange among universities, scholars, and activists. In particular, the INGORWH aims to shed light on the history of women in the Caucasus, along with their life experiences, values, and needs. Research practices and findings are then integrated into a growing body of studies that constitute Russian women's history.
INGORWH's annual conference brings together up to 300 researchers and social activists from the region. This year the organization is preparing a forum from October 3-6, 2013 in Nalchik, with a focus on the experiences of women from the South of Russia and Northern Caucasus. Participants will explore the complex ethnic and religious tensions in the region, identifying opportunities to raise women's awareness and activism. Conference proceedings will be disseminated in universities and research centers throughout Russia. The conference will increase support for women's studies, and women's rights, improving the quality of life of women, their families, and communities.