1 year impact report
A young women at the youth pre-conference said that it was "inspiring" to "finally" have the needs of the young people addressed on a national level
Impact for girls & women
Number of girls and women reached through the pre-conference, training, flash mob, and material distribution.
Estimated girls & women affected
250
Broader impact
Everyone eached through materials like videos, op-eds, youth communique.]
Estimated community members affected
2000
Texts, games, and contests for family planning
In the lead up to Uganda's first annual National Conference on Family Planning, youth activists attended a two-day pre-conference on July 23 and 24. Under the theme of making universal access to sexual and reproductive health (SRH) information and services a reality for young people, the pre-conference's 100 participants were able to network with their peers, learn about their government's commitments to SRH and youth, and strengthen their advocacy and communications skills. Representatives from the Ministry of Health, UNFPA Uganda, and PPD-ARO were all present to share how they are committed to helping Uganda's young people realize their SRH. At the conference, there was a Youth Zone for young people to meet during the day's meetings.
As a follow-up, the project manager in Uganda led a three-day training in December. The participants were drawn from the 100 young people who attended that event.
To commemorate World AIDS Day on December 1, the It Takes Two campaign joined Reach A Hand Uganda (RAHU) to organize a flash mob to increase awareness about safe sex practices. Together with Kyuka Youth Outreach – a community-based youth organization that uses dance and creative arts to reach young people with important messages – the Dancing to a Safer Sex Flash Mob Activation sought to empower Ugandan youth with information to help them make informed decisions about their sexual and reproductive health.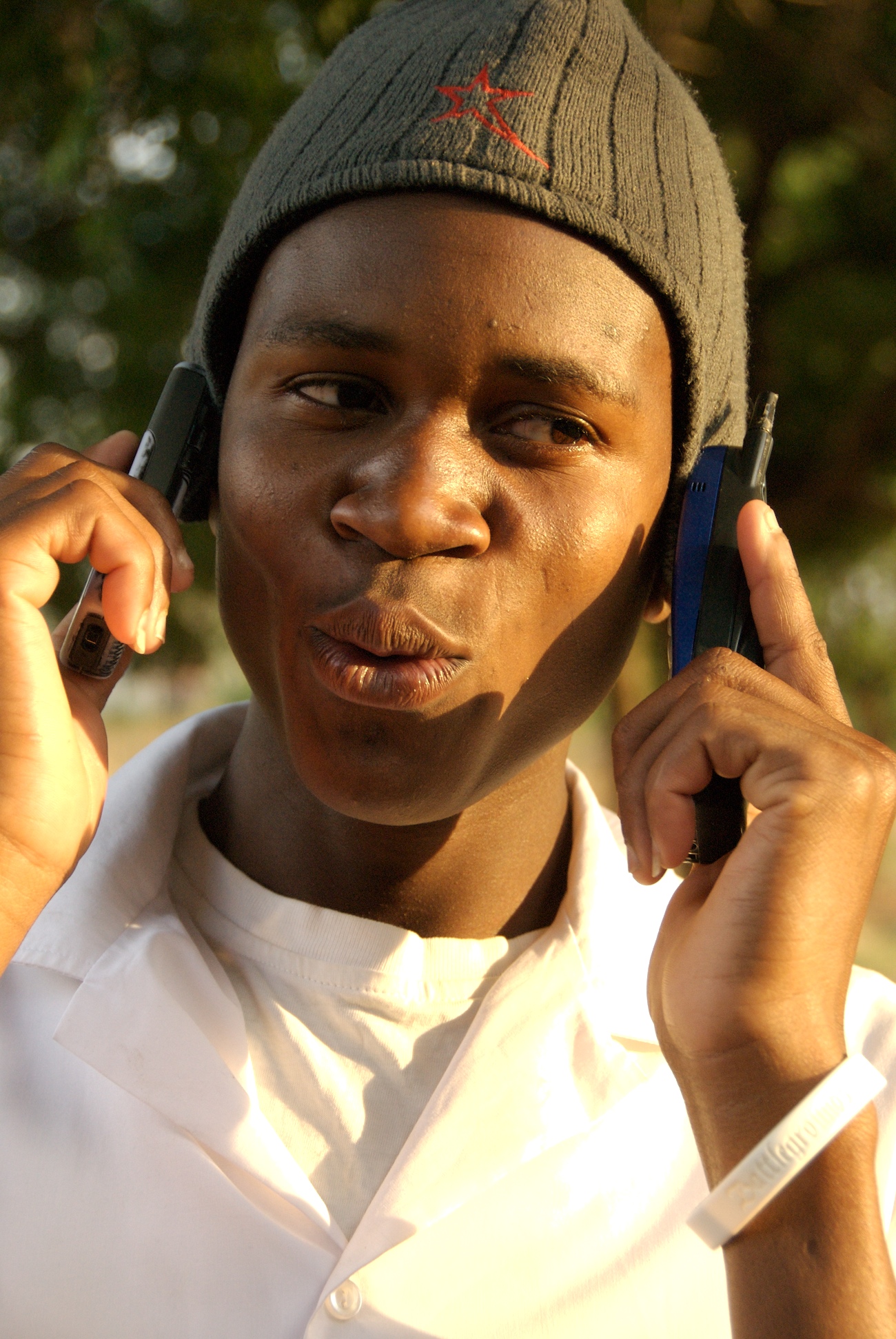 Get personal
A young women at the youth pre-conference said that it was "inspiring" to "finally" have the needs of the young people addressed on a national level.
Risks and challenges
We had some difficulty reserving a space for the youth pre-conference and finding space for young people to speak during the conference. However, we had the support of some government partners, who ensured young people's access to these opportunities. The conference was also rescheduled at the last minute, so we had to change our plans around.
What we've learned
Working with in-country partners worked well. If we could do it again, we would have had more consistent check-ins with staff on the ground.
Next steps
This project has been completed and the campaign is over.
Budget
We have used the entire budget of $20,000
90 Day Report
Campaign excites 4,500 Ugandan youth about family planning
June 2, 2014
We launched in Kampala, Uganda on International Women's Day with a concert for 4,500 young people. Young people received a free ticket to the concert, by signing up to support the campaign. The concert was headlined by Nyanda, Cindy Sanyu, and other female musicians. The call to action for the campaign was delivered onstage by two parliamentarians, Hon. Sarah Nyombi and Hon. Mariam Nalubega.
There was a booth at the concert where young people learned about the campaign. Marie Stopes Uganda had a booth where young people asked questions about various family planning methods. In addition, Hon. Sarah Opendi, State Minister of Primary Health, and Nyanda had op-eds placed in local papers in the run-up to the launch. The concert introduced the campaign to a large audience of young Ugandans. Signatures on our petition increased from 85 to 337 and campaign representatives signed up 700 people through in-person ticket handouts and another 800 young people through visits to local schools.

Risks and challenges
We have experienced problems in getting a mobile phone company to partner directly with the campaign. Airtel – Africa's largest mobile phone company - was a sponsor of the concert, so we were able to partner that way, but we have had some challenges in implementing the full scale of our original idea for an SMS campaign. The budget required to purchase these services is higher than originally expected.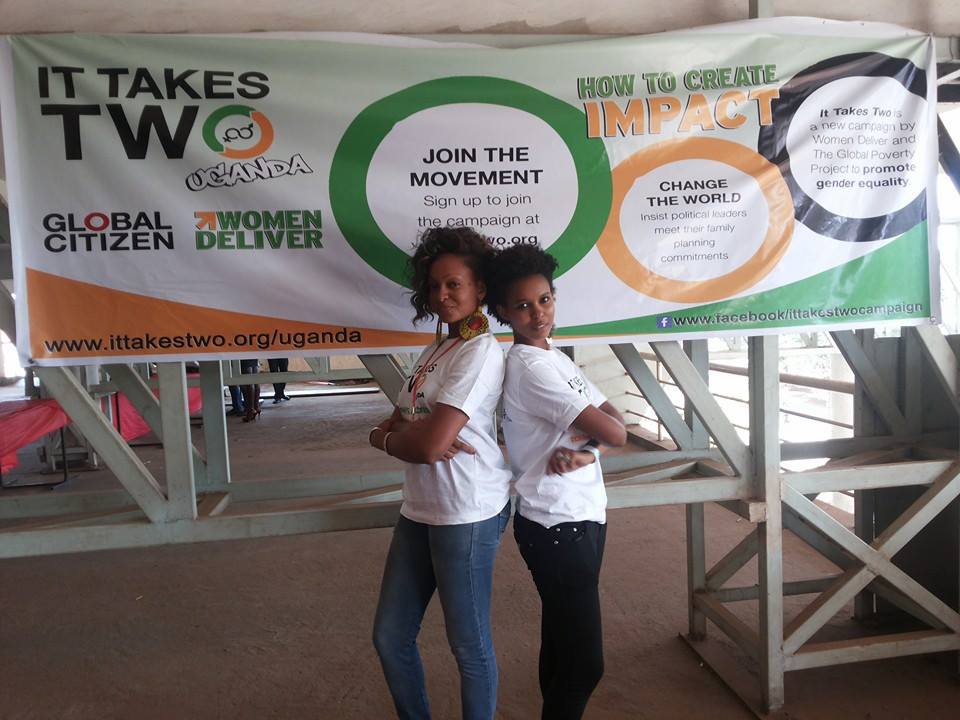 Get personal
"I care deeply about empowering … girls and women. Investments in our world's youth are the greatest investments we can make in our future. When young people's right to control whether and when to have children is recognized and enabled, more girls stay in school, secure stable jobs, and contribute to their families, communities and nations." – Nyanda
"The campaign will mobilize Uganda's greatest resource – its young people – as powerful advocates for change." – Hon. Sarah Opendi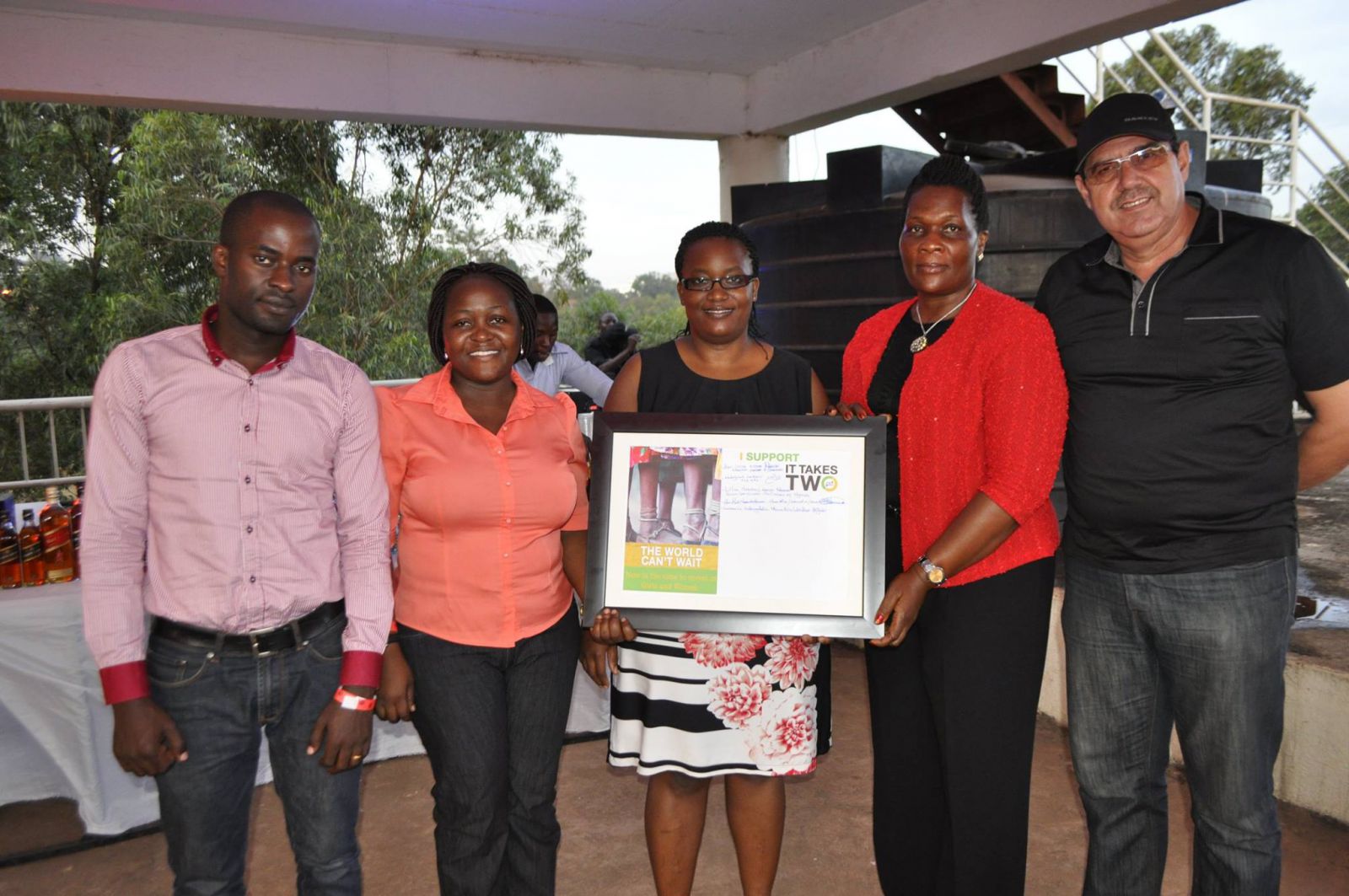 Next steps
We are planning a youth pre-conference in the days before the National Family Planning Conference in Uganda (June 24-26). The pre-conference will mobilize, engage, and show the power of young people to the policymakers participating, and will serve as a moment to build the capacity of youth leaders to advocate for their health needs. There will be a "youth zone" where young advocates can meet and collaborate. A youth outcome document will be shared at the end of the conference.
It Takes Two will reach young people in Uganda online and through their cell phones to provide information about family planning.
Why we care: Thousands of young women and men in Uganda do not know what or where family planning services are available.
How we're solving this: Engaging young people with digital and mobile outreach to deliver information and incentivize advocacy actions to support family planning.

Today in Uganda, there are 18 million mobile phones being used across the country, 20% of which have smart phone capabilities. The It Takes Two campaign seeks to create engaging, shareable online and mobile content that will be delivered through grassroots organization partners and the media. A large part of the online activity will involve "gamifying", or incentivizing, actions to support for family planning. In a country where half of the population is between 18 and 35 and there are 500,000 Facebook users, It Takes Two seeks to engage the youth of Uganda in a new way to advocate for change.
The campaign will extend our Global Citizen online platform to Uganda while also creating new products for mobile phones. Users will be able to:
Take advocacy actions, like signing an online petition addressed to local and world leaders asking them to honor their financial commitments to family planning and push for new investments, which will enter them in a lottery for concert tickets by local artists.
Engage in games and contests, like designing their own condom wrapper with a chance to have it made into a real wrapper and quizzes about family planning.
Opt into a program to receive informational text message blasts about family planning to their mobile phones.
Geo-tag requests for contraceptives when they are at a clinic or hospital to track demand and call for particular methods to be available if they are not.
After a year, we expect 50,000 people to take action in some way, with 30,000 people signing a petition in support of family planning and 20,000 learning more about the issues using mobile technology. By increasing public support and encouraging people to take action in support of family planning, the government will have more political will to provide contraceptives to the young people demanding it, and more people will be able to access services.
This project will allow three of the It Takes Two staff to travel Uganda to meet with grassroots and corporate partners who will help develop and disseminate content. To ensure that the content is educational and engaging, we will create it with our partners on the ground. We will then contract a mobile phone company to share our material through text messages, mobile games, and online contests.
The Uganda campaign is part of Women Deliver's global It Takes Two campaign to hold world leaders accountable to the commitments they made in July 2012 of providing family planning information and contraceptives to an additional 120 million women by 2020. Without showing demand for services, however, there is the risk that these commitments will not be honored. By giving young people the information they want and need, we are motivating key agents of change to call on their government to honor its financial commitments and demand the services and information they need to plan their lives.