90 Day Report
Train Over Four Million Doctors and Nurses
Progress
This is the final update, there is no one-year progress report.
We are delighted to report that since we received our very generous and highly appreciated funding from Catapult we have launched our e-learning modules to an extremely positive response from the many medical professionals who have completed the training. Many respondents claim to have a deeper understanding of how domestic violence affects their patients and how best to respond to this problem. The completion rate for the module has been at 87%, and 95% of survey respondents said they were better able to identify signs of domestic violence after completion.
EDV CEO Deborah Jamieson: "One of EDV's central goals is to share information and improve understanding of best practice in DV response. This partnership with the BMJ to produce this e-learning has really helped us reach out to medical professionals and we are looking to build on this success"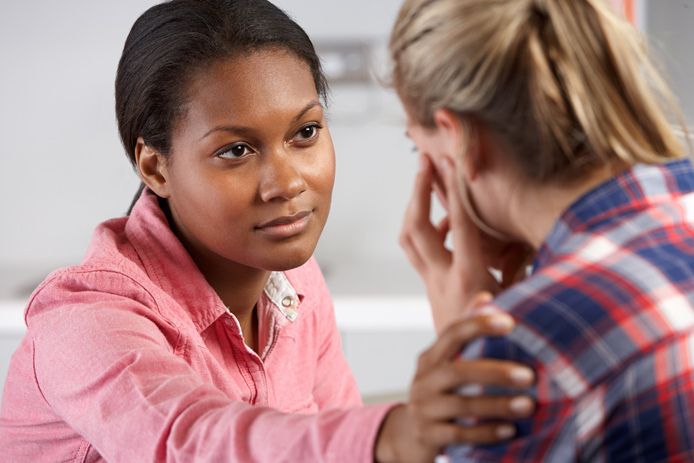 Risks and challenges
Our risks and challenges for relatively limited. In general, we believe this project is only beneficial. However, in order to sustain partnerships and momentum, it is necessary to meet payment targets on time and on budget and this has not been an easy process for us – like any charity, we are reliant on donor support. Thanks to Catapult, this risk has been mitigated significantly. We also face to challenge of negative responses – so far, this has not been a problem and we have not had to issue any responses or clarifications.
Up Close
Some selected reviews from the module website: "Very helpful in clarifying the steps I should be taking to help people in domestic abuse situations. Particularly helpful in how to broach the subject too. I realise I need to be more pro-active in looking for domestic abuse." - Hospital Doctor, GB
"An informative module especially with regards to effect of this on children with parents involved in domestic abuse." - GP, Family Physician, General Practice, NZ
Next steps
The primary phases of this project are complete and we are presently conducting evaluations and final payment distributions. The next step after this is to raise funds for a translator in order to maximise our potential outreach. The overall success of the e-learning has inspired us to make this project into a long-term pillar of our work, and hope to be able to bring many more great training modules in the near future.
Training modules and clinical videos provide the knowledge and skills health workers need to respond to domestic violence effectively.
Why we care: Domestic violence is a global public health epidemic affecting women and girls. Health professionals need to recognize domestic abuse and best care options to help prevent serious harm.
How we're solving this: Our free-to-use training will be available online, written, and distributed in partnership with the British Medical Journal to address the gaps in knowledge about domestic violence. By training four million health professionals, this project has the potential to benefit over two billion women and girls (if averaging up to 500 patients per health professional).
Domestic violence affects one in three women worldwide, according to UN Women in 2003. Globally, women aged 15-44 are more at risk of rape and domestic violence than from cancer, motor accidents, war, and malaria, according to the World Bank. In addition, every year, over 133 million children worldwide witness violence at home (The United Nations All Children Around the World, 2006).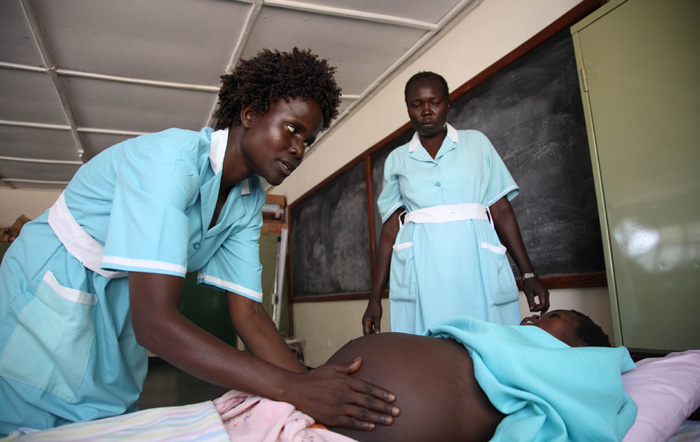 Often, the first responders to domestic violence are health professionals. We'll provide free multilingual training to ensure that these professionals have the knowledge and skills to treat victims appropriately. The British Medical Journal's global networks will ensure wide distribution of the trainings and expert input at every stage.
Your support can help fund this important training that will cover identification, best practice case studies, and instructional videos. Your funding will help us to create a world-leading resource on domestic violence for international distribution that is relevant in a range of clinical settings.
In some regions, training in domestic violence treatment can cause opposition– our modules will provide expert advice to consider the socio-cultural context and how to minimize the risks to both patient and care provider. To ensure training quality, monitoring and evaluation will be embedded in the training.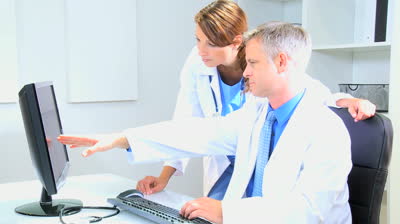 Our first objective is to have two million individuals participate in our training modules, and at least one million completions by the end of the first year of activity. By the third year, we hope to see three million participants and two million completions. We'll be able to quantify these figures through built-in monitoring, feedback, and accreditation. Overall, this will lead to an improvement in treatment and referral, leading to a reduction of the worldwide health impact of domestic violence. This can potentially save lives.
Domestic violence is a complex problem with far-reaching consequences. It is an abuse of human rights that causes physical and mental health consequences that can lead to serious harm for victims and their children. Together, let's support health professionals and help improve the care to people around the world.