1 year impact report
Students came together because they wanted to learn more and be able to share information and advice with their peers.
Impact for girls & Women
Fifteen young women attended Student Health Advocates (SHA) sessions
Estimated girls & women affected
15
Broader impact
Each of these dedicated young women coached or advised five to ten others.
Estimated community members affected
80
Conversations and condoms
For the last year a small group of college students in Puerto Princesa, Palawan, Philippines have enjoyed your support as they met with our staff out of school and off their campuses. They bonded with us and each other as they learned about reproductive health. These students were either self selected or were chosen by our teachers from larger, more formal classes taught within Palawan State University or Western Philippines University. They came together because they wanted to learn more and be able to share information and advice with their peers.
After in-depth training, they were christened Student Health Advocates. They were then in a position to advise their peers, especially on sexual matters – and even able to distribute condoms. They learned new skills as they were taught more about about communicating with other people, answering questions their peers might have about reproductive health and contraception. They were taught new research skills and asked to do mini research projects on drug, alcohol, and tobacco use among students, and on youth attitudes towards Lesbian Gay Bisexual Transgendered (LGBT) issues. Our staff spent time discussing and processing these research issues within the group, focusing on their intersection with health and human rights.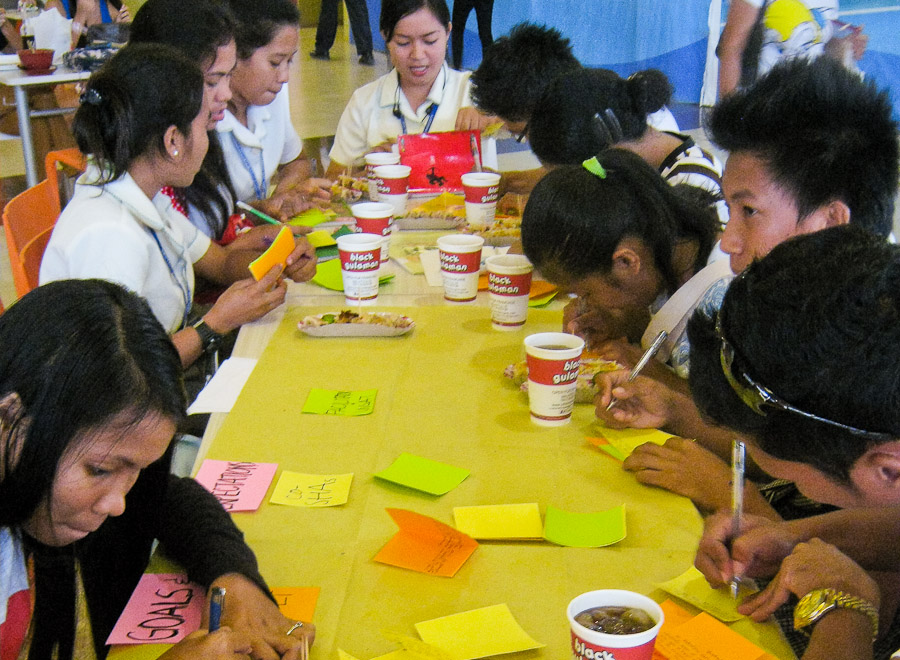 Get personal
Our staff value the Student Health Advocates program because of the close bonds our teachers form with the students in the program. The students too feel honored to be working with young professionals who trust them, and who are eager to hear and value their opinions. Four of our Student Health Advocates were so empowered and moved by this program that they helped out in other Roots of Health programs, joining our staff in work with teenagers in communities, and serving as mentors and "success stories" for those teens to look up to.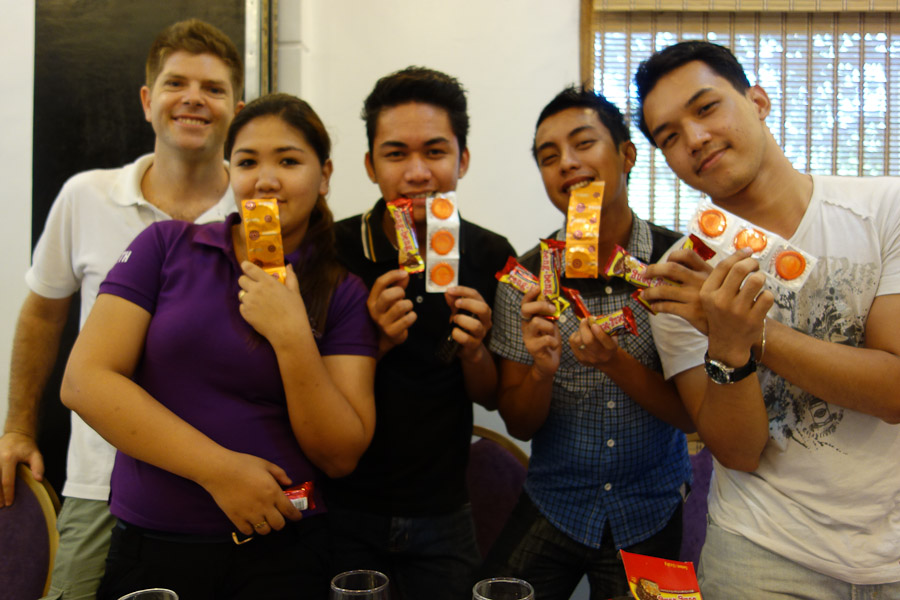 Risks and challenges
We live in a culture in which time and obligations are held lightly, so it is extremely difficult to hold college students to promises to attend particular meetings at particular times. Of course their studies take priority and teachers do sometimes suddenly require their attendance elsewhere. Often bad weather, such as heavy rains, also becomes an obstacle. Outside of these factors, these students really are so busy that even the most dedicated have trouble attending our sessions regularly. They also tend to do things in groups, so when our staff ask who would be interested in attending a training or meeting, the whole group will sign up – and then if two or three don't feel like going when the time comes, the whole group will stay away.
What we've learned
We have learned that our students' lives are more complicated than we had thought, that they do understand the challenges of their peers, and the times. They know where people can get illegal abortions, how much drug use there is on campus, and how prevalent sexual relationships are among their peers. They are sometimes reluctant to share this information with older people but they seem grateful to be able to talk, and to put things into context. We have also learned that keeping such a group of young people together and meeting regularly requires frequent contact, generally by text message, and frequent meetings.
Next steps
We are continuing to work with college students and plan to train new groups of Student Health Advocates . We hope to integrate our next batch of leaders in our other programs and have them help out with our high school SHAs and the teens in our neighborhoods.
Budget
Line Items

Projected budget

Amount spent so far

Trainers and Mentors

Training Sessions

Transportation

Phone

Materials

Equipment

Admin

Total

$2,600

$220

$80

$60

$240

$200

$100

$3,500

$2,600

$257

$87

$50

$200

$200

$112

$3,506
Further reading
Please see our website for more information: rootsofhealth.org
90 Day Report
Branching out: Empowering student leaders
posted Jan 7, 2014 by Isabel Garcia
Progress
We're working with small groups of students at Palawan State University and Western Philippines University. Most of the students in these groups are new to our programming so we've focused on basic health and personality questions. Since we'll choose 'official' Student Health Advocates from this group, they're already being prepared to take a more active role in work among their peers. For instance, we've asked them to carry out mini-research projects on the use of drugs, cigarettes, and alcohol within their schools. We hope that doing this sort of research will establish them more securely in their roles as health authorities. We're beginning to provide them more training in discussing issues relating to Reproductive Health so that they can offer factual advice and information to their peers and friends. They will then be able to carry out many health-related tasks on their own, including discretely distributing condoms to people who want them.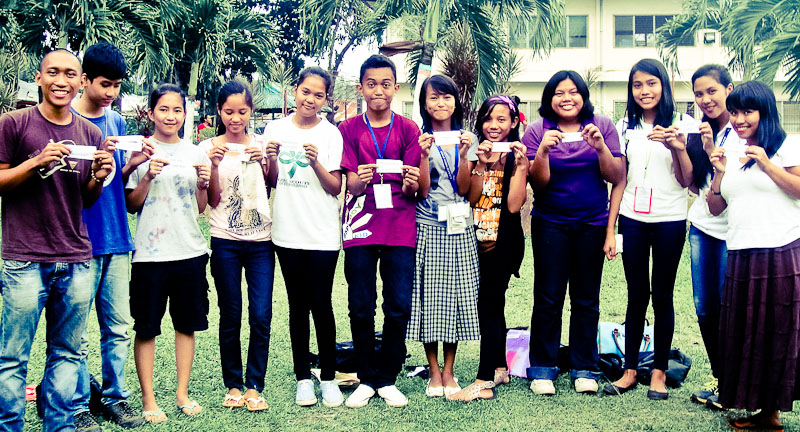 Risks and challenges
Students are of course transitory. Generally we have been working with third year students, and then they move into their fourth and final year and graduate. Furthermore they do have many demands on their time, and thus it is difficult to organize them, get them together, ask them to commit to a specific time. To address this, our teachers are working with them on developing a sense of responsibility, and a sense of ownership of this project. We also hope that the present day groups will recruit and aid in the training of new students next year and in the years to follow.
Up Close
One of the dissatisfactions for teachers working with school populations is that they don't get to know students on an individual level: they may deal with groups of 50 students for approximately four hours. But when students start joining our meetings outside of school, then real bonding starts. Our teachers really enjoy their interactions and it also benefits the students to have closer relationships with trusted adults.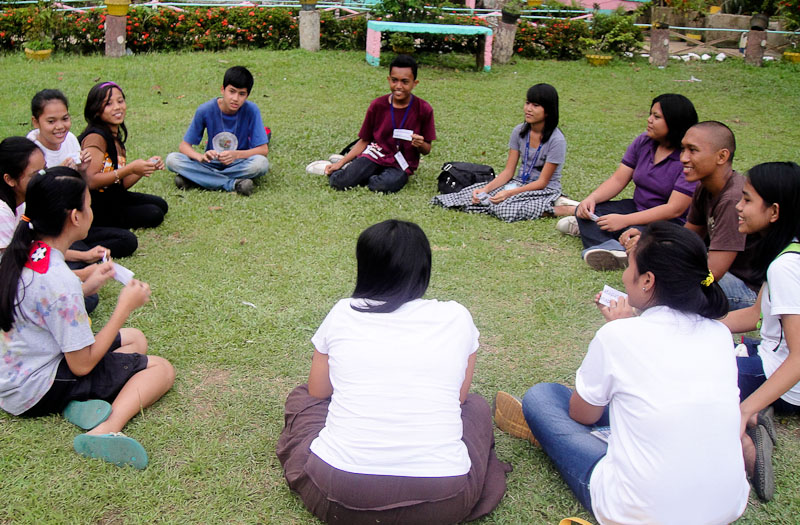 Next steps
We've tasked the students with compiling information on the general and reproductive health and health habits of the student body. Those who show particular interest in this will then receive more training in Reproductive Health, counseling, and helping deal with the sort of problems college students generally face. They will become official Student Health Advocate members and be asked to start serving as health models, monitors, and counselors in their respective schools.
Budget
Line Items
Original budget
Amount spent so far

Trainers and Mentors

Training Sessions

Transportation

Phone

Materials

Equipment

Admin

Total

$2600

$220

$80

$60

$240

$200

$100

$3,500

$650

$58

$1

$7

$7

$23

$25

$771
Student Health Advocates provide their peers with trusted information in reproductive, sexual, and general health while guiding them through difficult times.
Why we care: Young college women in Palawan are often forced to drop out of school due the alarming number of unplanned pregnancies, sexually transmitted infections, and issues related to alcohol, drugs, depression and peer pressure.
How we're solving this: Roots of Health recruits and trains Student Health Advocates to be peer resources and promote improved reproductive, sexual and general health on and off campus.
A single mom, an education major, a former male sex worker, the Student Government President, a bisexual student, and a scholarship awardee are huddled in conversation and strategizing. These are our Student Health Advocates, students with real-life experiences, and who have come together because they truly care about health and human rights, and want to serve their fellow students. Their task is not easy: College students in Palawan have little knowledge of health and there are an alarming number of unplanned pregnancies each year that force girls and young women to drop out of school. There are growing cases of sexually transmitted infections, issues of drug and alcohol abuse, depression, and problems with peer pressure. When these young people are troubled, they don't know where to turn since schools do not offer reproductive health education, and there are very few other resources on campus.
To address this need for support, Roots of Health recruits and trains Student Health Advocates to be peer resources and promote improved reproductive, sexual and general health on and off campus and assist Roots of Health in seminars and classrooms. Student Health Advocates can reach students easily and are able to share their knowledge and give advice as well as provide referrals to their peers.
We have started this programming in Palawan State University but need your help to continue this program into the new school year. With your help, more young people in Puerto Princesa will have trusted sources of information, and helpful, supportive individuals to help get them through difficult times.
Your donation can help these young people avoid unplanned pregnancies and sexually transmitted infections, stay in school, and realize brighter futures.