90 Day Report
Girls are Rising!
posted Nov 20, 2013 by Sue Lee
"Being part of KIND's programme helped me to find the ME in me"
- Maria Raiwe, a 19 year old student and participant of Junior Kudra
Progress
This is the final update, there is no one-year progress report.
We have been able to train young women with critical skills and tools for leadership development. We have provided adolescent girls with opportunities to meet, share and learn from one another in safe spaces. We have provided adolescent girls with vocational skills and entrepreneurship training and some are beginning to use those skills to earn an income.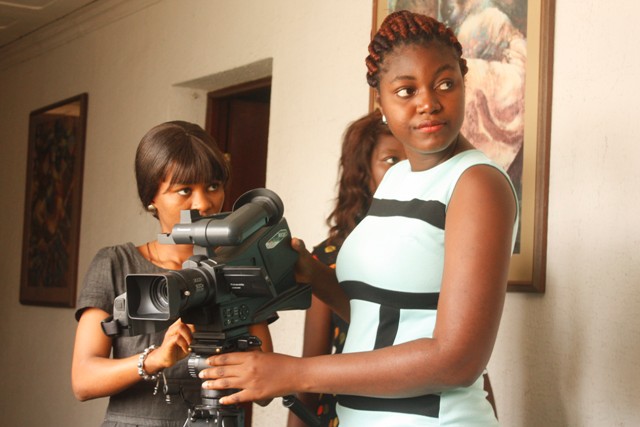 Risks and challenges
The risk we identified was lack of support from the parents, guardians and gate keepers of these adolescent girls and young women. So far, we have not been met with any challenges.
Next steps
In the next few weeks, KIND will train adolescent girls from public secondary schools on leadership development. We will also provide an opportunity for the girls to meet their mentors. We will continue to support the club to enable girls to have safe spaces to meet regularly.
Budget
So far, we have spent $3800.
| | | |
| --- | --- | --- |
| | Original budget | Amount spent so far |
| Training program for 30 girls | $3,000 | $1,500 |
| Counseling sessions for 6 months | $500 | $0 |
| Running Junior Kudra Clubs for 6 months | $1,000 | $600 |
| Vocational training for 10 girls | $2,000 | $1,200 |
| Mentoring for 30 girls | $1,000 | $0 |
| Job/Internship placement for 10 girls | $1,000 | $500 |
In Nigeria, women's access to leadership is limited because society thinks that leadership belongs to men.

Why we care: Adolescent girls in Nigeria are the most affected by poverty; at risk for HIV/AIDs, exploitation, trafficking and abuse, and yet are uniquely positioned to break the cycle-of-poverty with the right skills and opportunities.

How we're solving this: Helping 30 girls build leadership, financial and vocational skills and access resources to contribute meaningfully to their lives and communities.

Kudirat Initiative for Democracy (KIND) helps to cultivate the next generation of leaders in Lagos, Nigeria, with the skills, tools and information to participate at all levels of society.

This project will help KIND's leadership program provide 30 adolescent girls (ages 14 to 18) and young women (ages 19 to 24) monthly training on advocacy, financial management, emotional intelligence and sexuality and reproductive health. In addition, this funding will help KIND keep leadership program alumnae connected to each other and what they've learned. KIND will do this by continuing to operate Junior Kudra Clubs—which exist to offer safe spaces for girls and young women at high schools and universities—to find a support system to practice their leadership skills.

In addition to providing leadership training, KIND will provide girls with vocational training on unique careers that challenge the stereotypical notion of roles and responsibilities of women. For example, this project will help train 10 girls and young women in technical skills, such as photography, shoe-making and automobile, mobile phone and computer repairs. These participants will also have the opportunity—if they choose—to learn traditional skills, such as catering, soap making, and fashion and jewelry making.

KIND has also established relationships with more than 20 corporations and business owners to provide first-level employment or internship opportunities. Since 2009—when the placement program began—30 alumnae have been placed in internship or employment positions.