1 year impact report
We very much want to help as many LGBT women as possible, by utilizing every penny in order to make sure they are given a chance to climb out of the pit of poverty, discrimination, and marginalization.
Impact for girls & women
This is the the number of scholarships we have given to lesbian and bisexual women to date.
Estimated girls & women affected
11
Broader impact
We assume that at least 10 women and the community based organizations have learned about this project and have spread the message.
Estimated community members affected
500
A chance for LGBT women to break free
Leoni has completed training in sewing at Singer training center in Nuwara Eliya. She started her own sewing business with the sewing machine given to her as part of the scholarship following an advanced vocational training in sewing conducted by the Divisional Secretariat Office in her area. In addition, LGBT women in Anuradhapura completed trainings on manufacturing or incense sticks and lamp wicks. They have started a shop where they sell their products made by the equipment donated by the EQUAL GROUND thanks to your help.
Indrani is working on an English language course at Don Bosco Vocational training center in Nochiagama. She has already completed 30 out of the 70 hours. She has improved her knowledge on grammar and vocabulary by 45%! Due to unavoidable circumstances she had to temporarily quit the course, but will resume and finish it before the end of September 2014.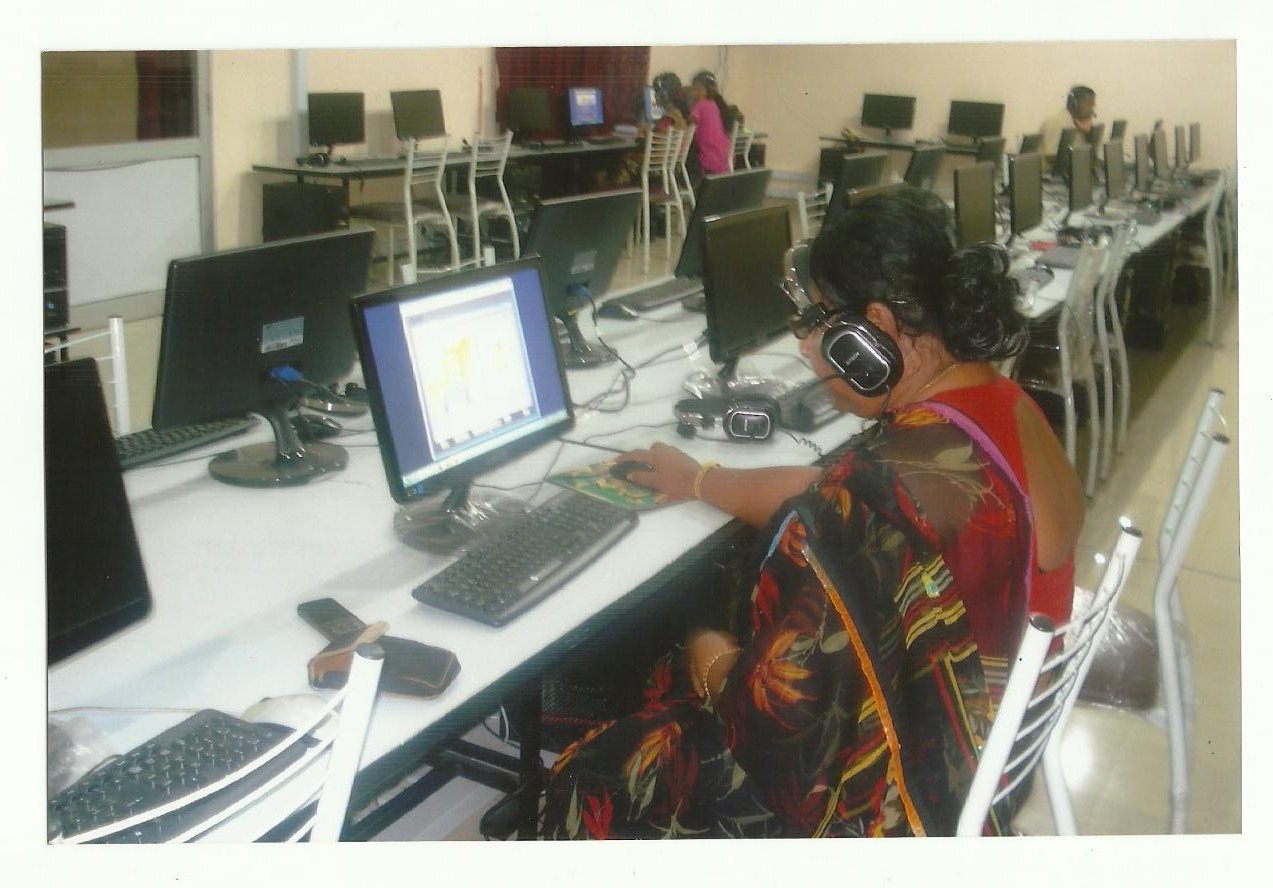 Nadeesha Mendis has completed her 5-month computer training course at IDM Computer Studies in Galle. The course included: MS Office packages, Internet and Email, Web design and development, and English for academic purposes. Now she is looking for a job.
Nilanga Madushani and Gayathri Dahanayaka have completed the first 4 months of their of a Hairdressing and Beauty Culture course at Dreamron College of Arts & Beauty in Galle. Now they have moved on to the the practical part of the course and are looking to graduate at the end of August, 2014.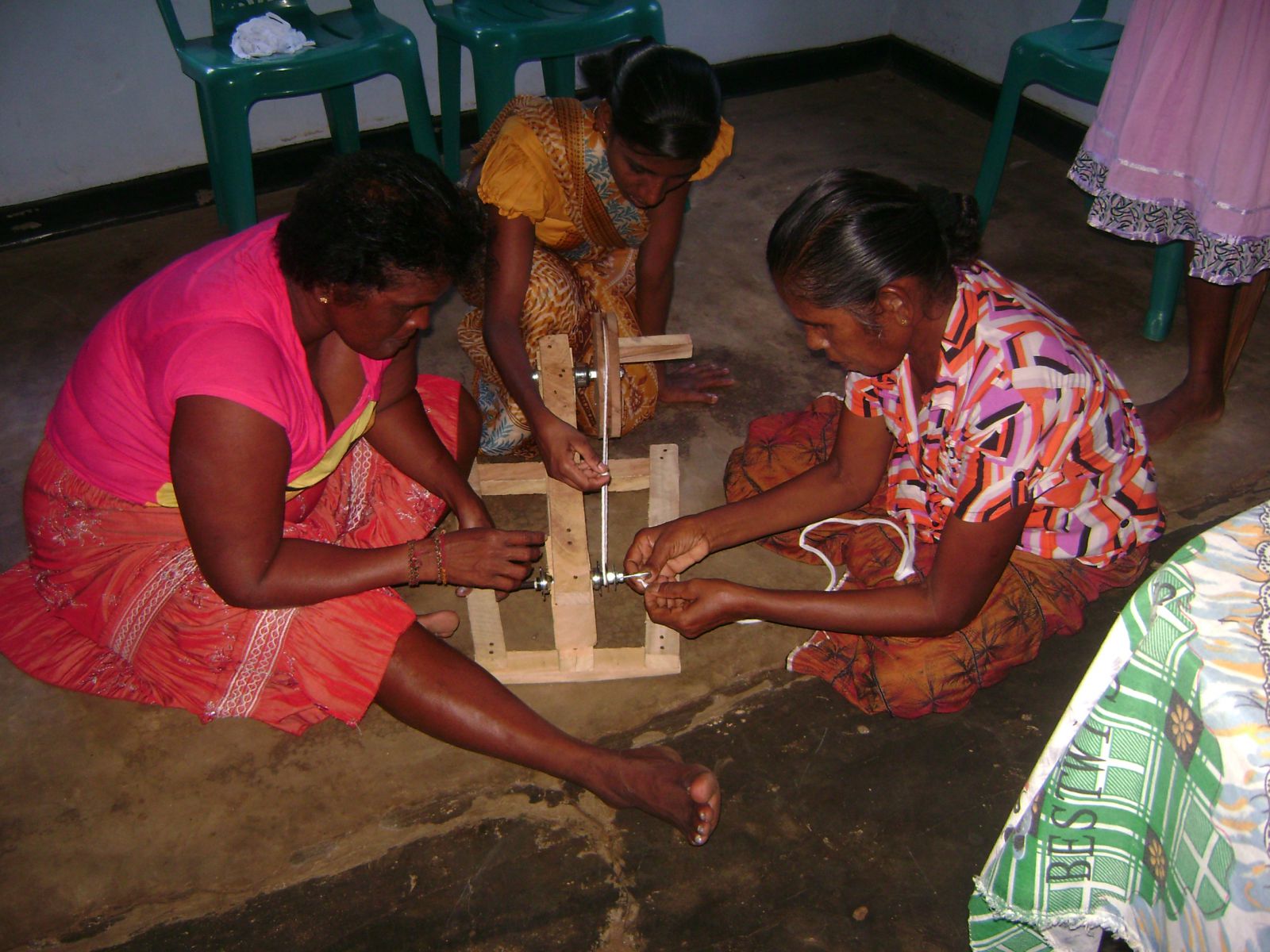 Get personal
We have videos of most of the participants. You can hear for yourself how these women feel about the assistance they are getting with this project: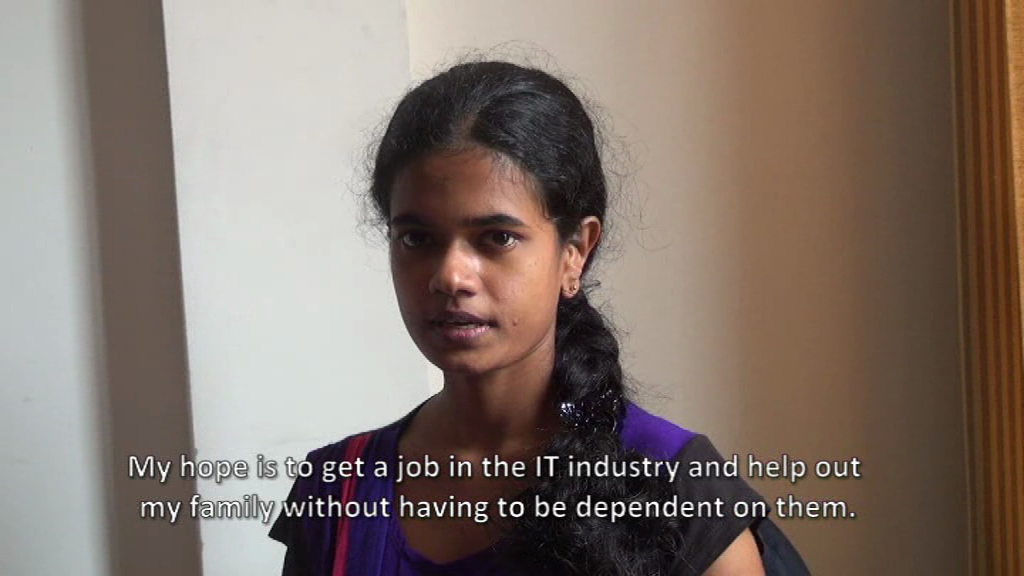 Risks and challenges
There are many challenges that we face in being LGBTIQ human rights defenders (Lesbian, Gay, Bisexual, Transgender, Intersexual, Questioning) in this country. We spoke about the risks we face in our last report. Nothing much has changed. LGBT women in particular are retreating more and more into their shells and are quite invisible now fearing for their lives. Most are forced into heterosexual marriages and face enormous hardships and violence, as a result. Many are left by husbands to manage on their own and many are left with children as single mothers. In the past many have engaged in sex work to make a living. Our biggest challenge therefore has been to reach out to LGBT women, but due to hardships endured our outreach has been slow.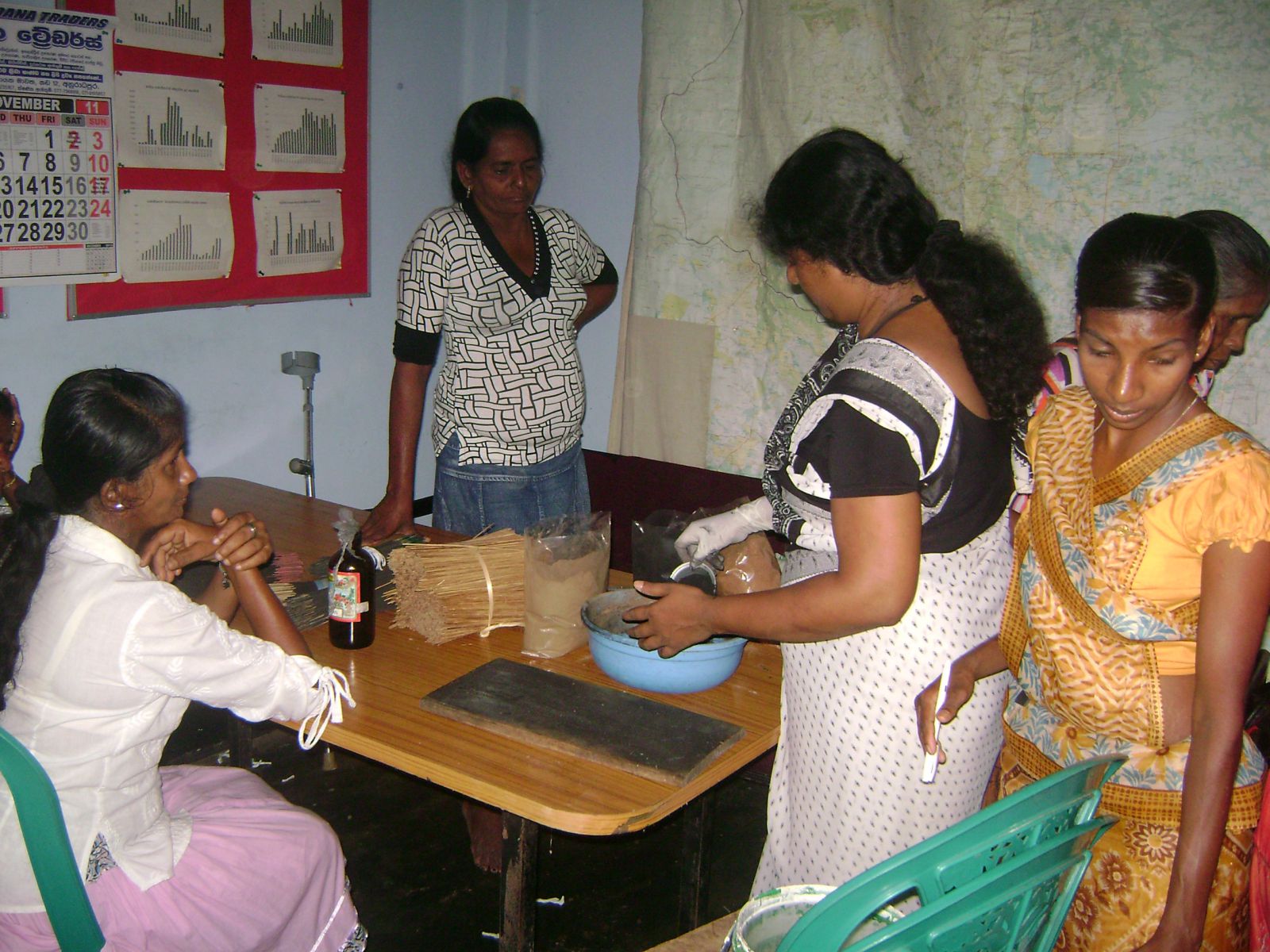 What we've learned
What worked well is implementing our program through our Community Based Organization (CBO) partners in the different districts we work in currently. They have managed to find participants and they have had a good track record in reporting on their progress.
Next steps
This project will continue. We very much want to help as many LGBT women as possible, by utilizing every penny in order to make sure they are given a chance to climb out of the pit of poverty, discrimination, and marginalization.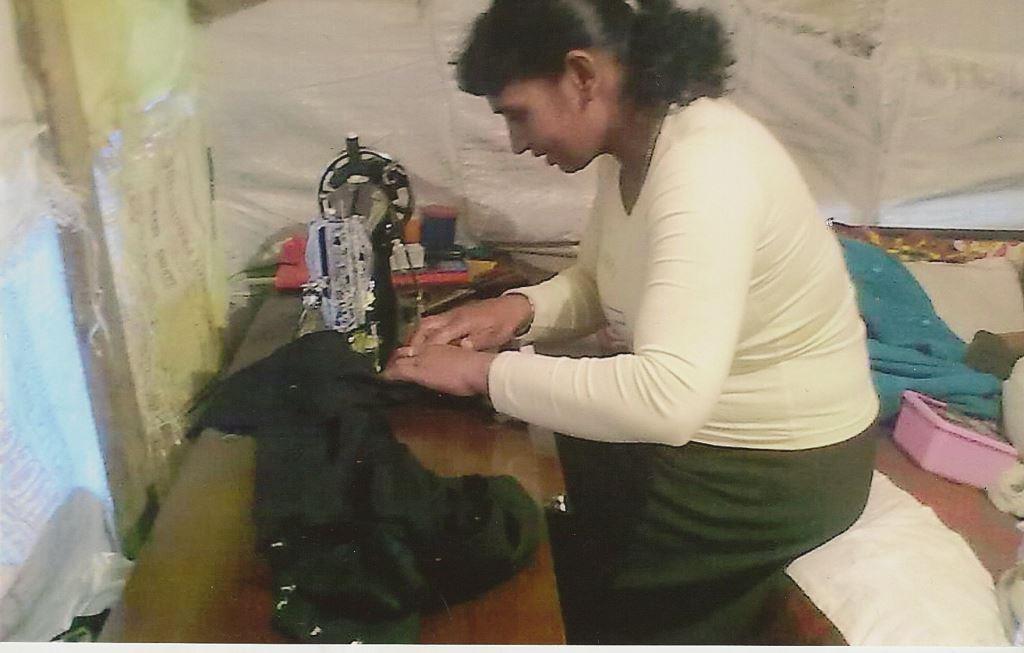 Budget
Line Items

Projected budget

Amount spent so far

Operations

Coordinators

Scholarships

$1,196

$923

$11,036

$1,196.00

$857

$3,192.18
90 day report
A chance for LGBT women to break free
posted Jan 6, 2014 by Rati Bishnoi
Progress
Due to the intimidation our organisation has been facing from State actors and extremists groups, we were unable to begin our project as we had envisioned. Our partner organisations in Galle and Anuradhapura have been visited by the Criminal Investigations Department. They were told not to work on behalf of LGBT persons as this is against the culture of the country. (See below for more details) Under the present circumstances, we have decided it is too risky to set up vocational training schools as envisioned, in the earmarked areas. Instead, we have decided to provide scholarship for several LGBT women from the different districts to attend trainings at institutes already in operation. To date, we have identified 8 LGBT women from 4 Districts who are to benefit from this project. The added advantage here is that these women will actually receive diplomas at the end of their training. We envision more than 10 women will be enrolled in classes in the next few months.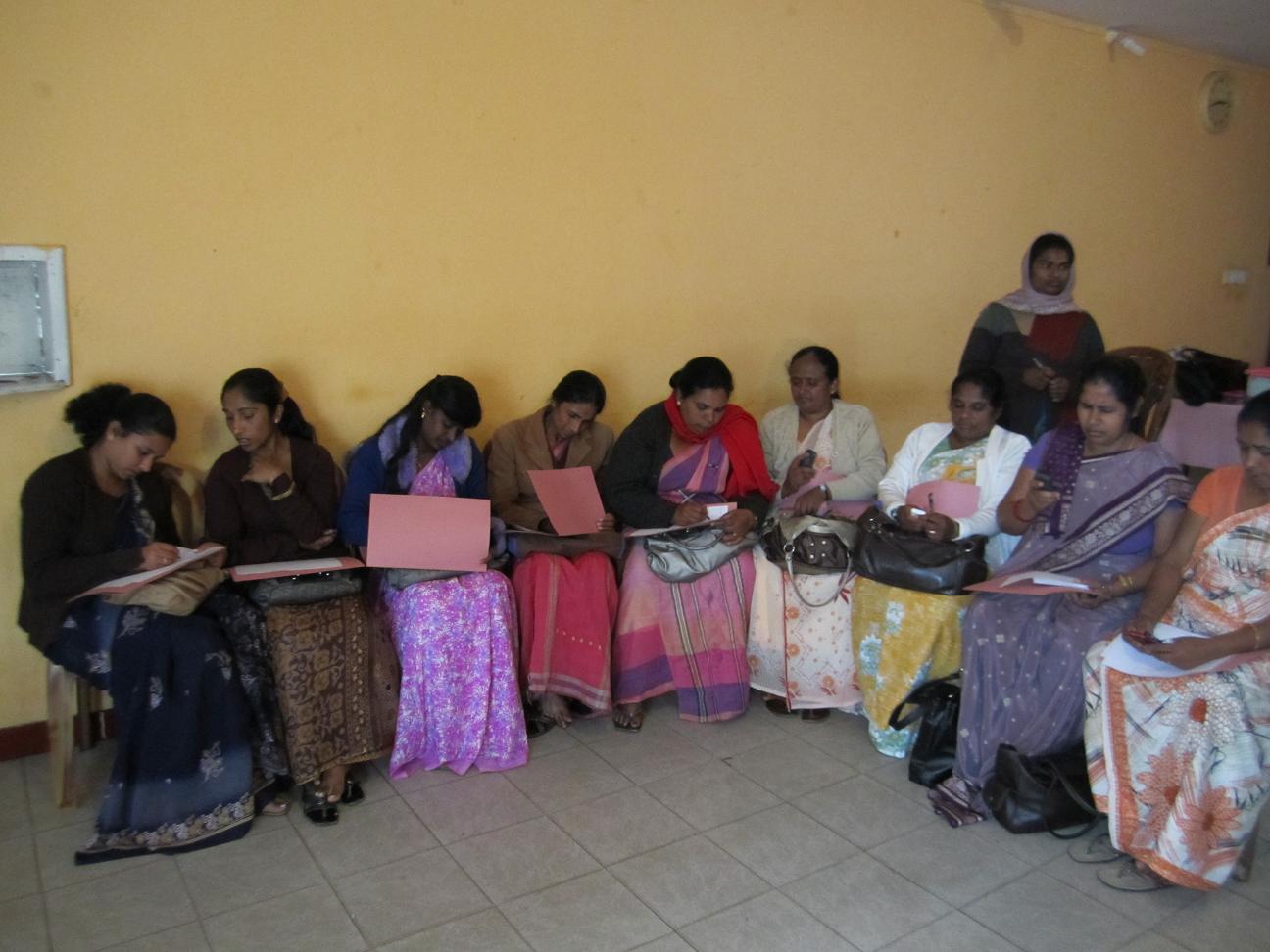 Risks and challenges
We are experiencing numerous acts of Intimidation and threats by State and extremist actors. We have been accused of spreading homosexuality and polluting the culture of the country, being pedophiles and intimidated and threatened with closure and arrest. Numerous blog sites have slandered our organisation and the Executive Director and attempted to incite violence and state sanctions against us. The Criminal Investigations Department (CID) continues to watch us, we feel that our phones are tapped and pressure has been brought to bear on our partner organisations in Anuradhapura, Nuwara Eliya, Galle and Puttalam. The threat of closure and arrest hang over all our heads at the moment.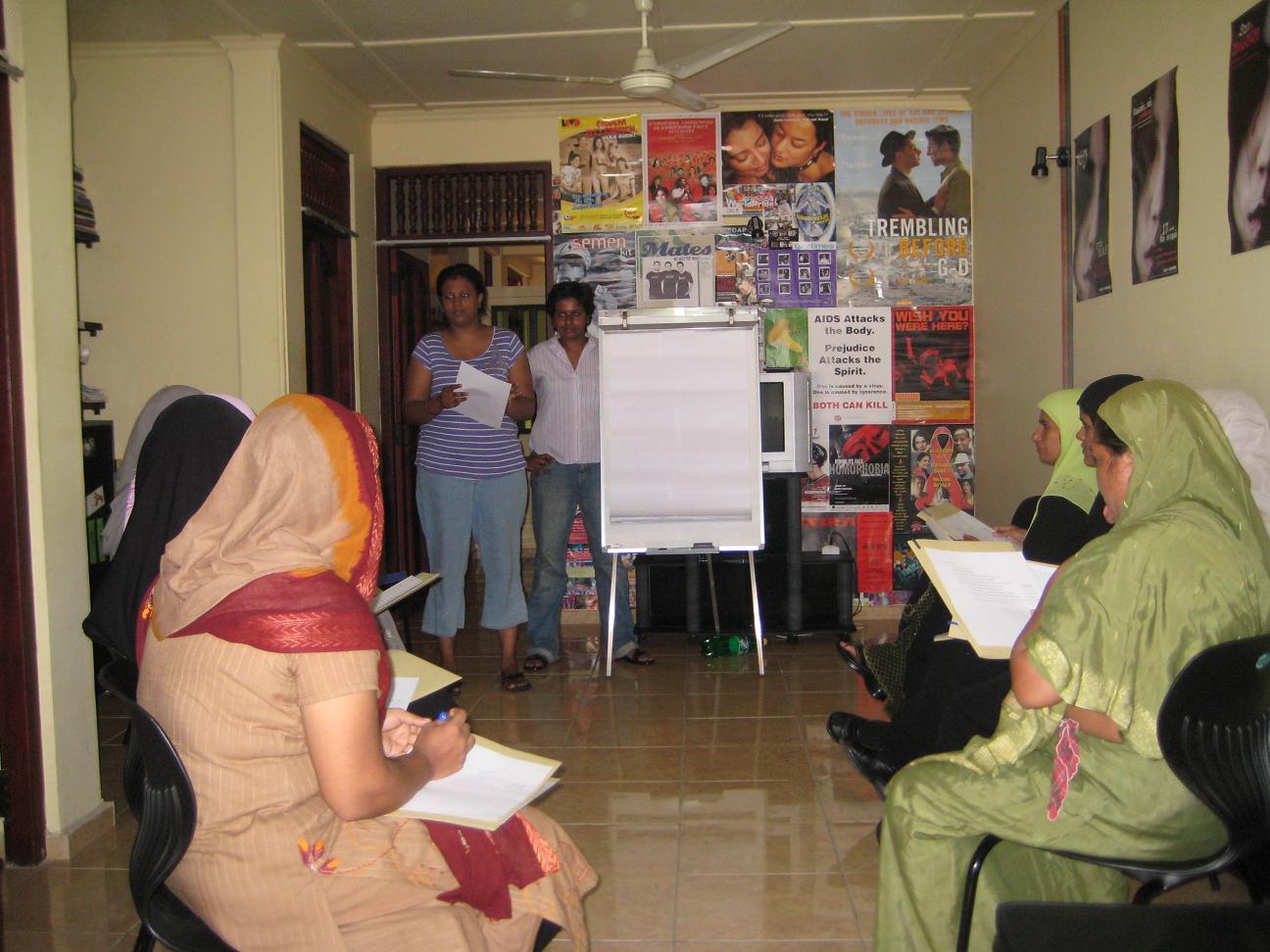 Up Close
The project is being received very positively by the women we have reached out to. Indrani from Puttalam: "It will be a great service for me to learn English and I am very grateful for this chance to increase my earning potential". Palitha from Anuradhapura: "We are grateful for this project as there are a number of LGBT women in our area that are suffering greatly and are at the mercy of abusive husbands and families. Learning a skill will encourage independence and freedom.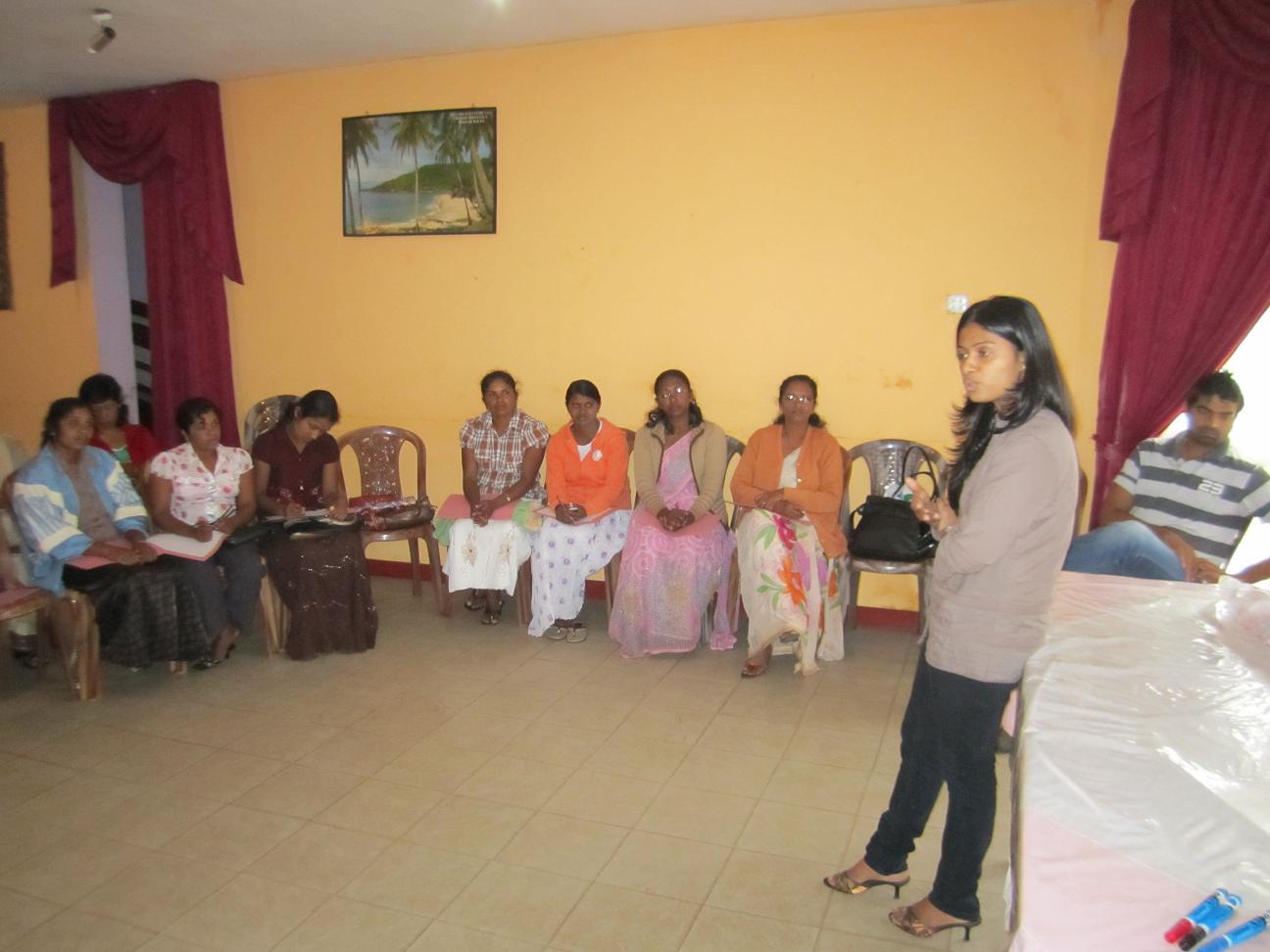 Next steps
Because of the new structuring of the program we will now have approximately $11036 to spend on scholarships. We hope to include at least another 40 women to this list of scholars in the next few months making our program available to almost 50 women in total from several different districts. Future activities include recruiting more scholars, whetting learning institutions, payment of class fees for existing and new scholars, monitoring of classes and progress.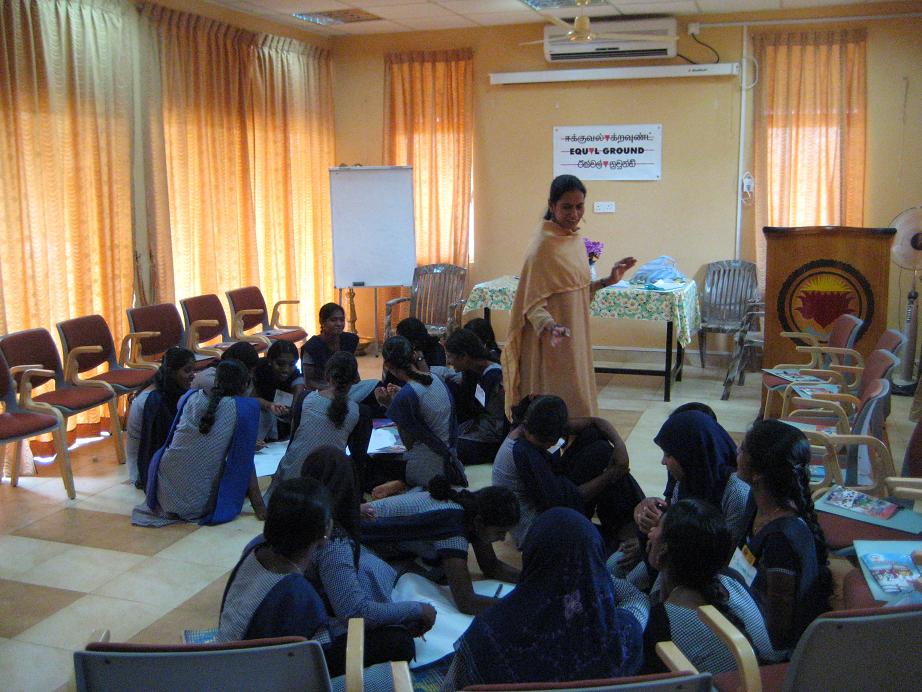 Budget
We have spent almost $943 to date. This is because we've had to rethink the project and use creative ways to do the project and stay safe at the same time. We hope to gain momentum on the project and start paying for more scholarships over the next several quarters.
Line Items
Projected budget
Amount spent so far

Operations

Coordinators

Scholarships (new item due to security situation)

$1,196

$923

$11036

$548

$231

$164
Help us create safe spaces and start up vocational training centers for marginalized women and girls.
Why we care: In Sri Lanka, lesbian and bisexual women are often abused and subjugated in cycles of violence and despair.
How we're solving this: By creating vocational training centers to empower women by giving them a greater chance of obtaining a job or running their own business.
In Sri Lanka, lesbian and bisexual women are criminalized under Penal Code 365 A. The law, along with social, cultural and religious stigma drives these women underground and affects their quality of life immensely. Violence in all forms is perpetrated against lesbian and bisexual women across the board, by family members and society at large. This behavior is further validated by the behavior of authorities towards these women who are often blackmailed, ridiculed and in some instances raped. Shame and internalized homophobia still remains causing lesbian and bisexual women and girls to go deeper and deeper underground.
With this in mind, this project of 'hope' will focus on vocational skills building for the impoverished and disempowered lesbian and bisexual women and girls in the Rural Areas. Specifically, we will target lesbian and bisexual women from the North Central, Central, Southern and Western Provinces. Within these provinces we will concentrate initially on the towns of Anuradhapura, Nuwara Eliya, Matara, and Colombo.
Within a period of 12 months, EQUAL GROUND will establish vocational training centers in the rural towns mentioned above as well as the city of Colombo. These centers will initially teach the following subjects: written, spoken and reading English, basic computer skills, financial management, personal hygiene and social etiquettes. We feel that with these basic skills these women and girls will stand a better chance of obtaining jobs or making their own businesses, which will in turn assist them in turning their lives around.
We envision the project to begin in January of 2013 with a one-year initial timeline. We feel that once we have the project started with the money you donate, we will be able to get more people involved with making dreams come true for the thousands of lesbian and bisexual women and girls in Sri Lanka who have no way to prove their true potential and climb out of the dismal situation they are in currently.
The budget for each location is listed individually here. We will require a total of 4 centers. Requirements for each center are listed below:
Rent (12 months)
Salary for Coordinator (12 months)
Salary/fees for Teachers and Facilitators (4 subjects x 12 months)
4 PCs and 2 printers
Writing materials including pens, pencils etc (10 students x 4 subjects)
Text books (10 students x 4 subjects)
Large white board
White board markers (Approximately 12 markers per month)
Chairs and desks (11 chairs and 11 desks x 4)
ADSL connection with telephone, modem and wireless connections
Incidentals – utilities, phone calls, transportations, tea, milk, sugar, biscuits, copy paper, etc.
Operations – 10%
We have seen the difference it has made in the lives of many LGBT persons who we have assisted through the years by providing education and finding jobs for them. These have been one off incidents, but it is very clear to EQUAL GROUND that this project will be enormously life changing for everyone involved. Help us help them.